Chetan Bhagat continues to make unsuspecting headlines by offering himself to the public service in one domain or the other. From writing mass-appealing pulp, often referred to as "books", to judging 'Nach Baliye', this man has perhaps done more in life than he should have. And now, Chetan is ready to embark upon his latest role.
According to a report by Bombay Times, Chetan Bhagat will be hosting a reality show set around the theme of love and relationships. Inspired by his work "2 States", the show is called 'Real 2 State Couples' and will feature couples in a cross cultural marriage.
Chetan's experience of being in a cross-cultural marriage makes him an interesting choice as the anchor of the show.
And since we can't stop Chetan from Bhagating, we came up with the kind of relationship advice we can expect from Chetan Bhagat in the show.
Here's how things could unfold on the show:
1. "Chetan, my wife shouts at me all the times. What do I do?"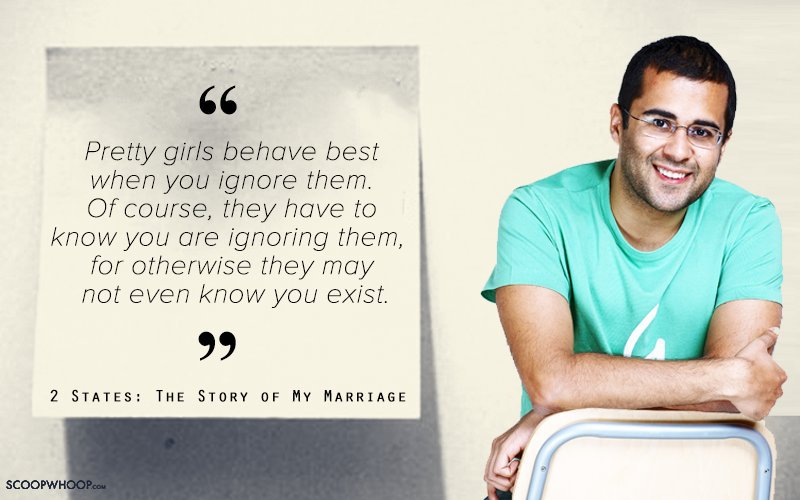 2. "Is it okay that I'm friends with my wife's sister? I love my wife very much."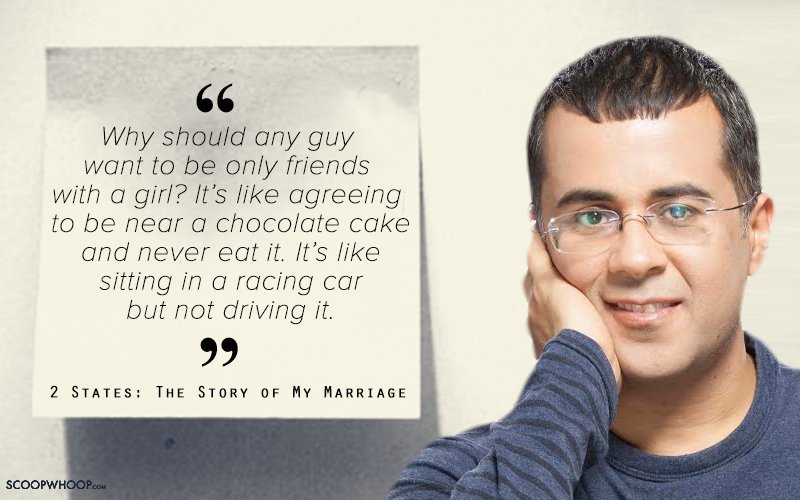 3. "Chetan, her parents have still not accepted me as their son-in-law. What can I say to them to impress them?"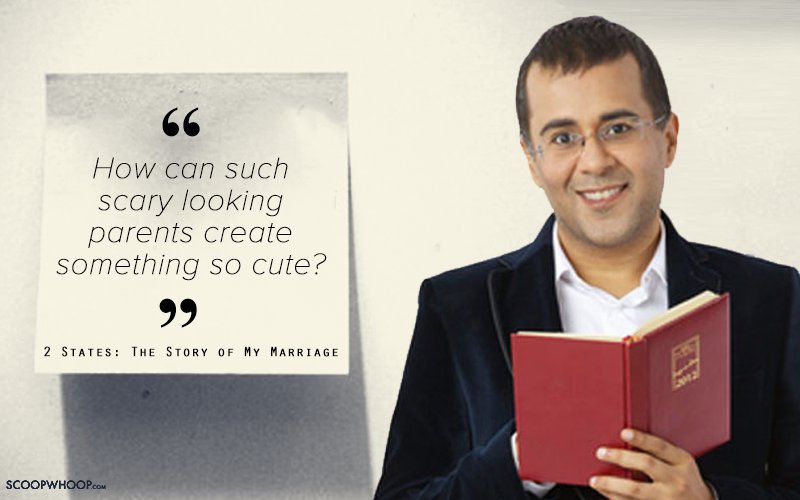 4. "We just got married and have started planning our future together. Any advice?"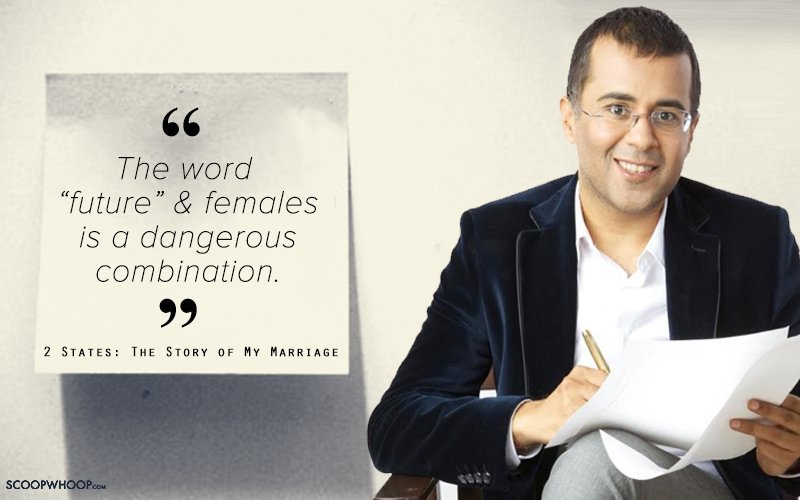 "My wife thinks I'm overreacting on the Tanmay Bhat joke."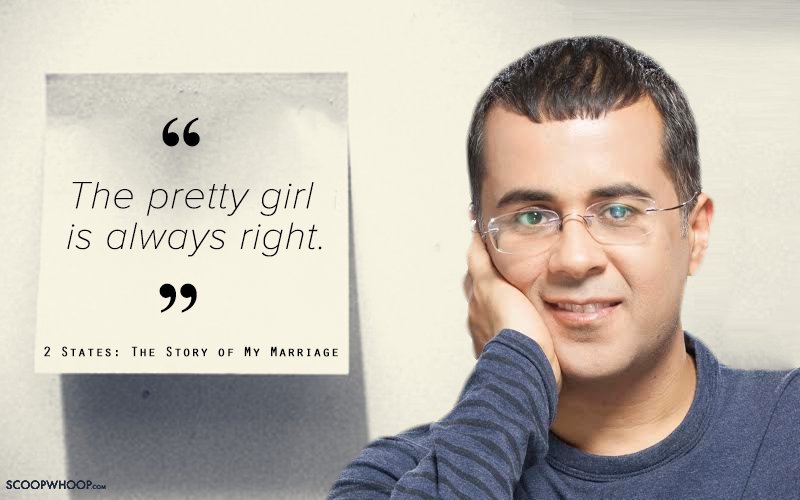 "My wife and I are very good friends. Any advice for us?"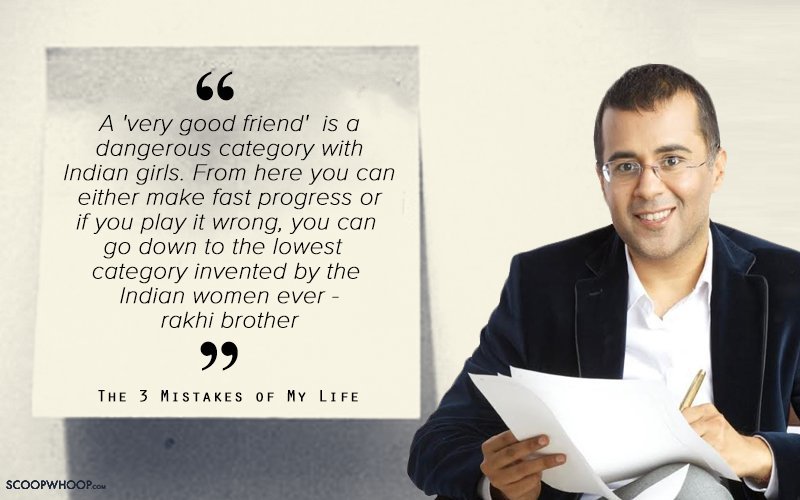 "My wife is shy. What do I tell her to make her comfortable with me?"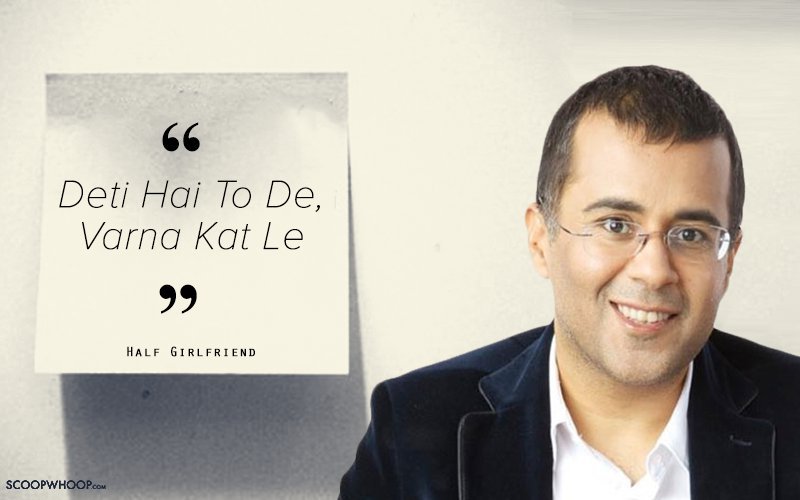 We're not saying Chetan won't give good relationship advice but if his books are anything to go by…
Designs by Disha.