If you think Aishwarya Rai Bachchan's purple lips at Cannes this year gave us the funniest reactions to Indian celeb fashion, think again. 'Cause as it turns out, just before the year ends, Deepika Padukone has thrown her very large hat in the ring – for the Most Questionable Styling Decision of 2016.
Deepika Padukone showed up at the Screen Awards red carpet this year in a black gown that was revealed by her stylist in this Instagram post.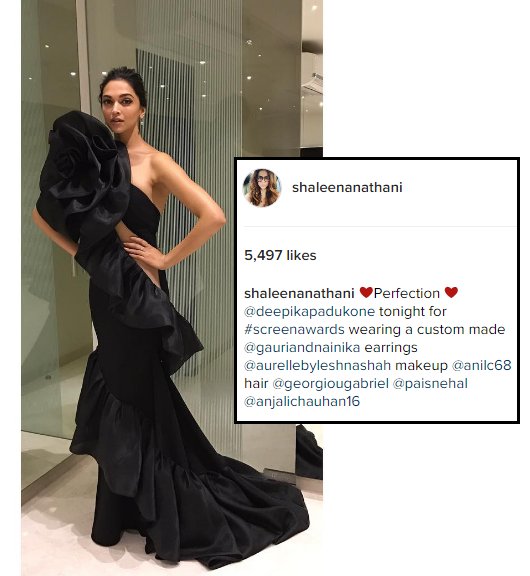 The black Gauri and Nainika dress with frill all around and a flower twice as big as her head, got her a lot of attention – and not necessarily the best kind. Fans across social media had a lot to say to Deepika and a lot more to her stylist, Shaleena Nathani.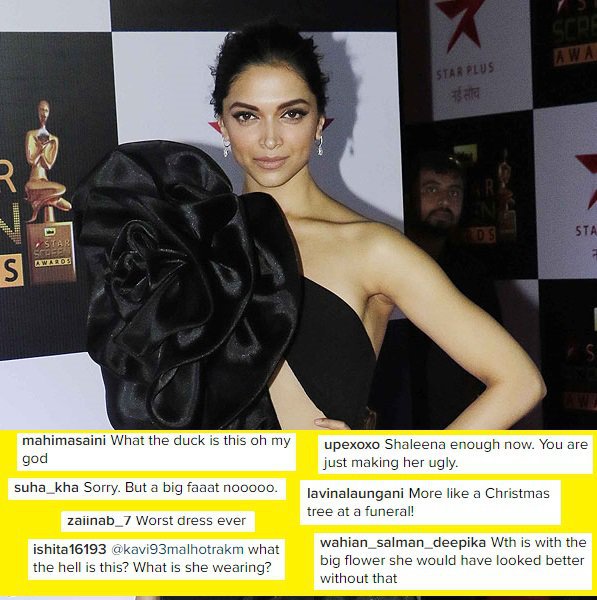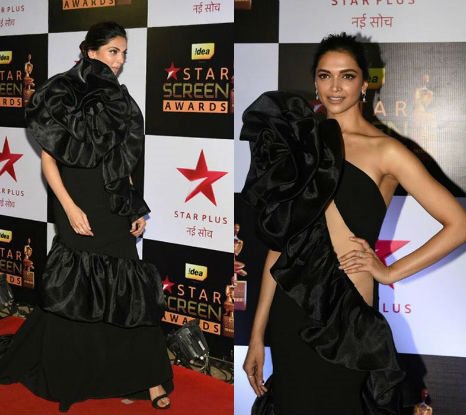 People really piled onto that giant flower with some serious hate. So much hate that it reminded us of the pure repulsion most of us felt when we saw Maya Rudolph's "designer" wedding dress in Bridesmaids. *barf*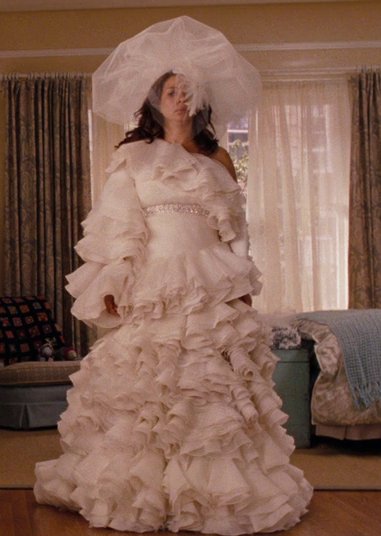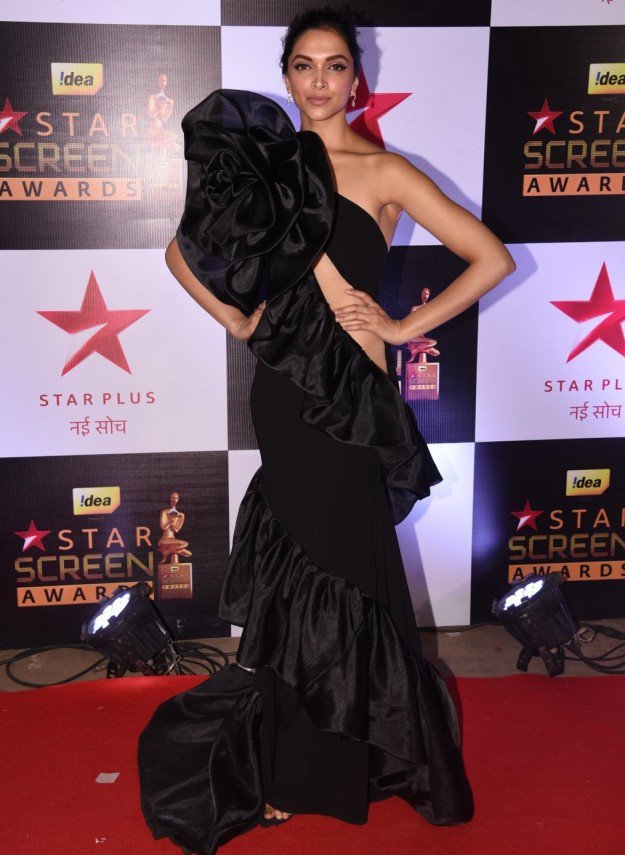 And the best part was, as usual, the memes that the internet responded with. Case in point…
Some others did actually love her look too, and if we're being honest, regardless of what she wears, let's face it there's only so much a bad dress can do to make a dent in her undeniable diva-ness.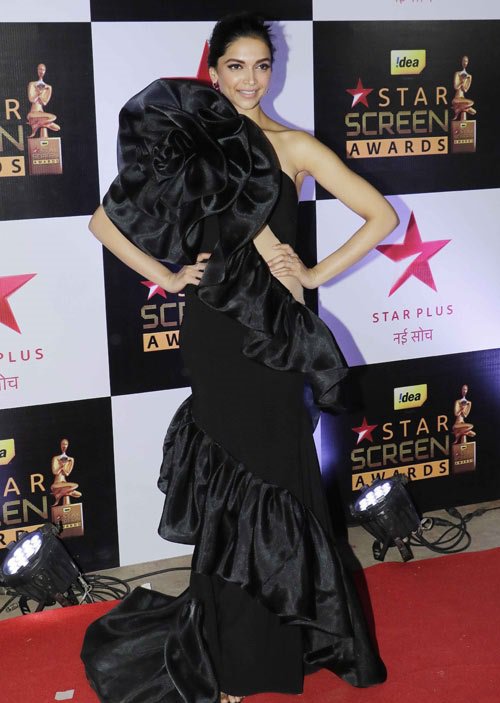 However, our minds couldn't help but wander to a time long ago when Phoebe was getting ready for a big event and spilled something on her very fancy dress. You remember how she covered up the stain?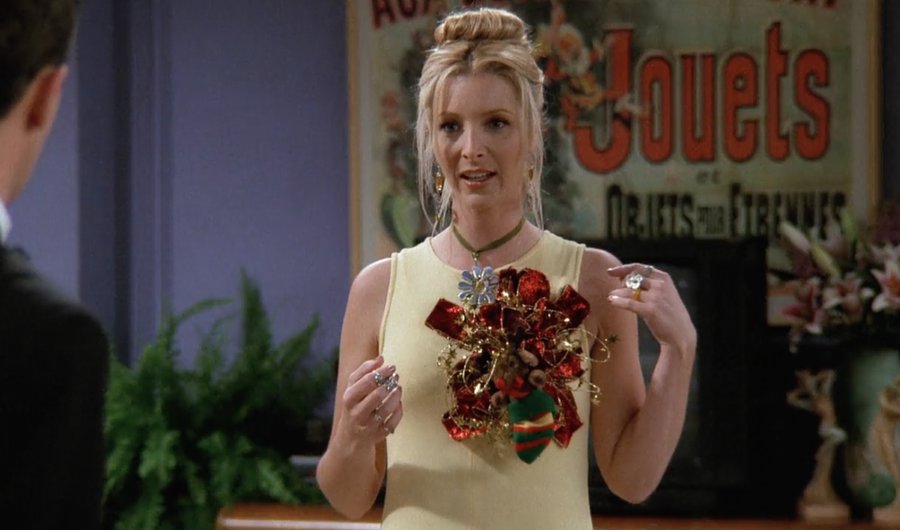 Maybe a similar spill took over Deepika's wardrobe that evening..? Just something to consider.