If there's one thing one can't debate about Coldplay is that they are an immensely popular band. 
It was earlier confirmed that the band was all set to host their first concert in India. While Delhi and Mumbai were seen as the two best options, people were quick to point out that they'd travel anywhere required to see Chris Martin perform.
Google India just tweeted what many might consider a confirmation for Coldplay's upcoming concert in Mumbai on 19th November. Google India were quick to delete the tweet but people had already started celebrating by then.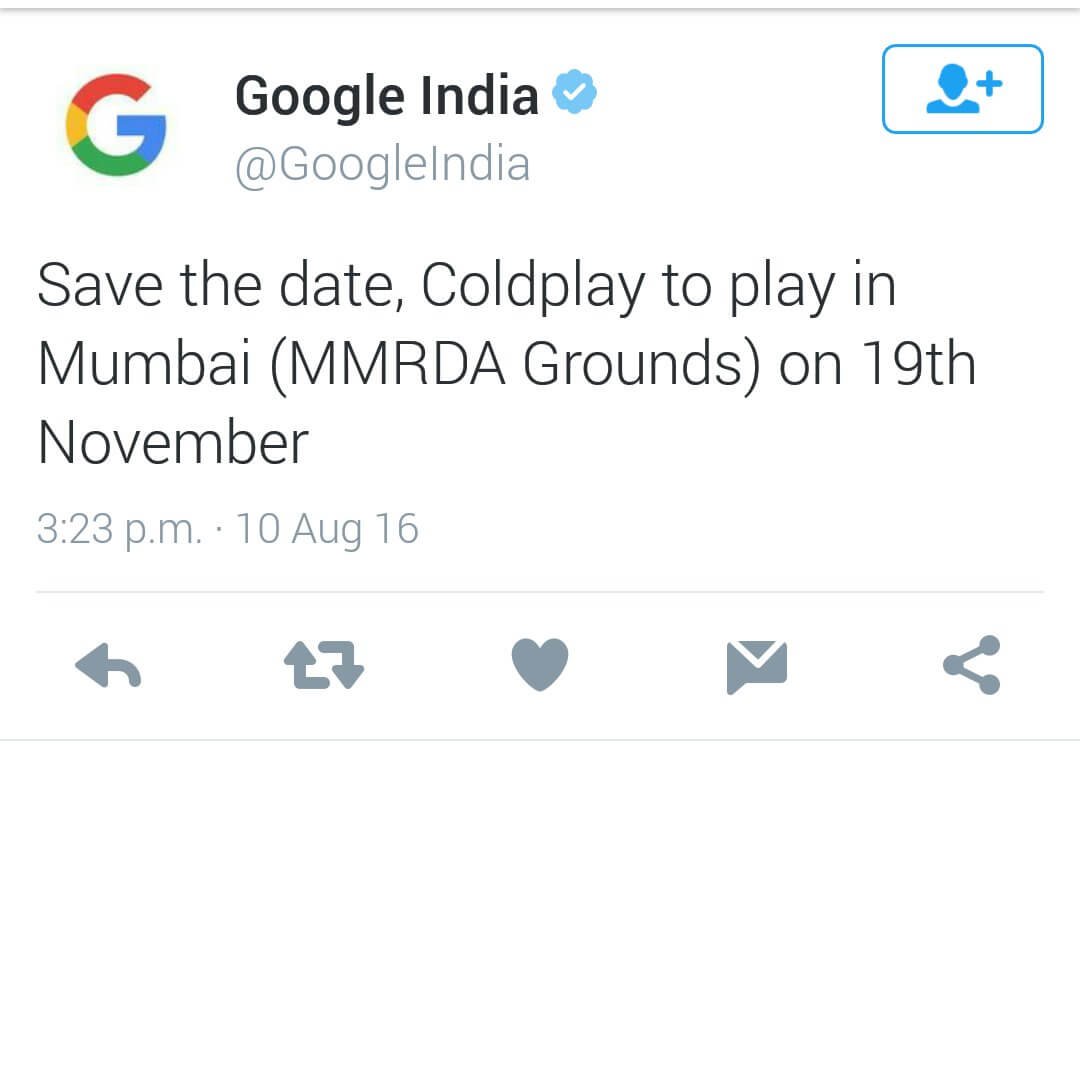 We're not sure whether this is confirmed or not but different sources like Festival Sherpa and Creative Mindsent have gone on to report the same. 
The Coldplay fans who missed out on the Summerhouse Cafe gig can now finally watch their favourite band perform live.