Every year, fashion weeks from across the world see appearances from celebs that create a lot of talk; Whether it's because the outfits they don are lit AF, or because they're just a teensy-weensy bit confusing. For instance, American rapper, singer-songwriter Doja Cat's recent outfit at Paris Fashion Week.
The celeb collaborated with Daniel Roseberry and make-up artist Pat McGrath for the Schiaparelli Paris Fashion Week show to create "Doja's Inferno." A look where she was coloured red, and covered in Swarovski crystals from head to toe.
But here's what us desis are interpreting this outfit as: Chhota Pandit from Bhool Bhulaiyaa. And TBH, we see it. We really do!
But along with comparisons with Chhota Pandit, the world seems to be drawing comparisons of the celeb with Marvel villains and Cheetos.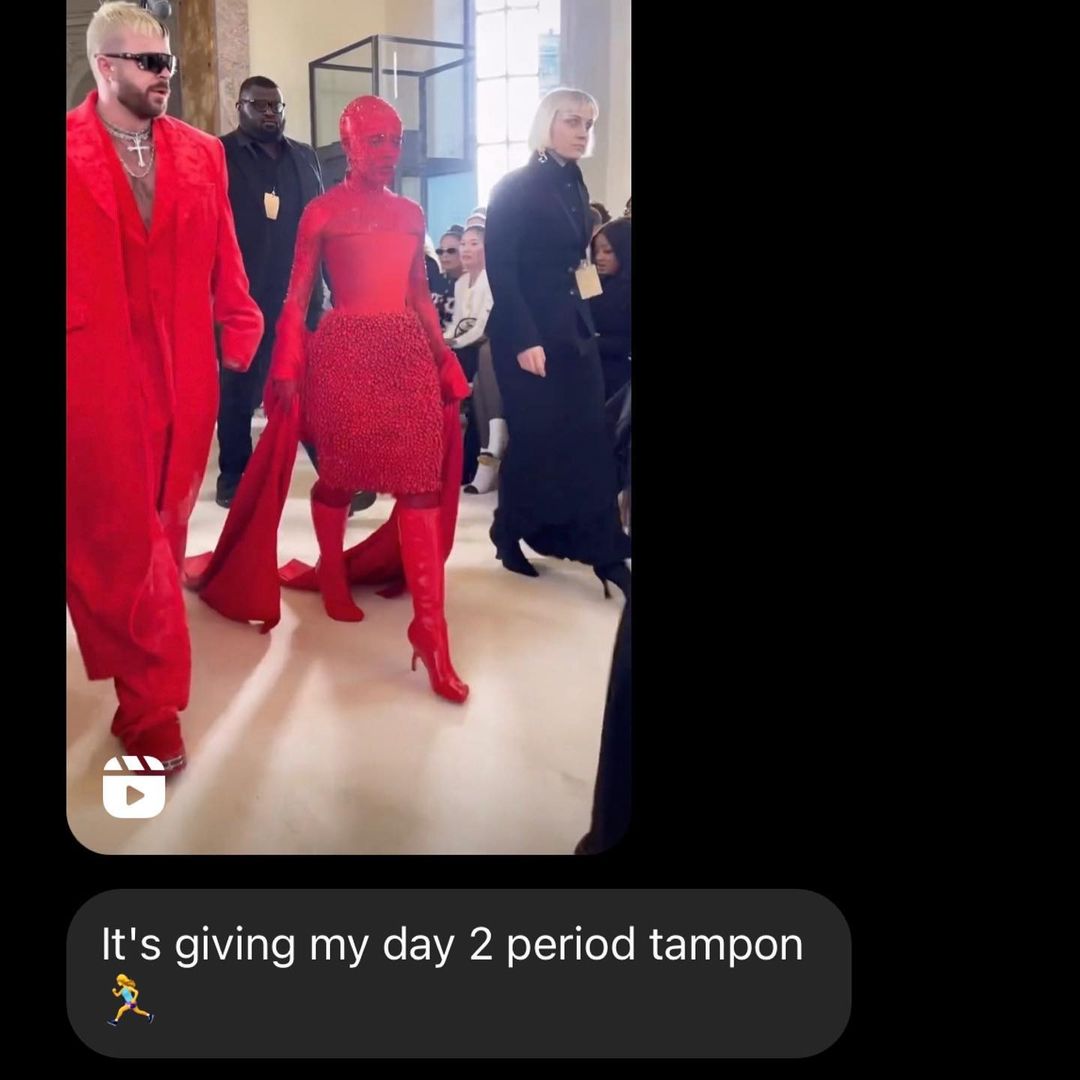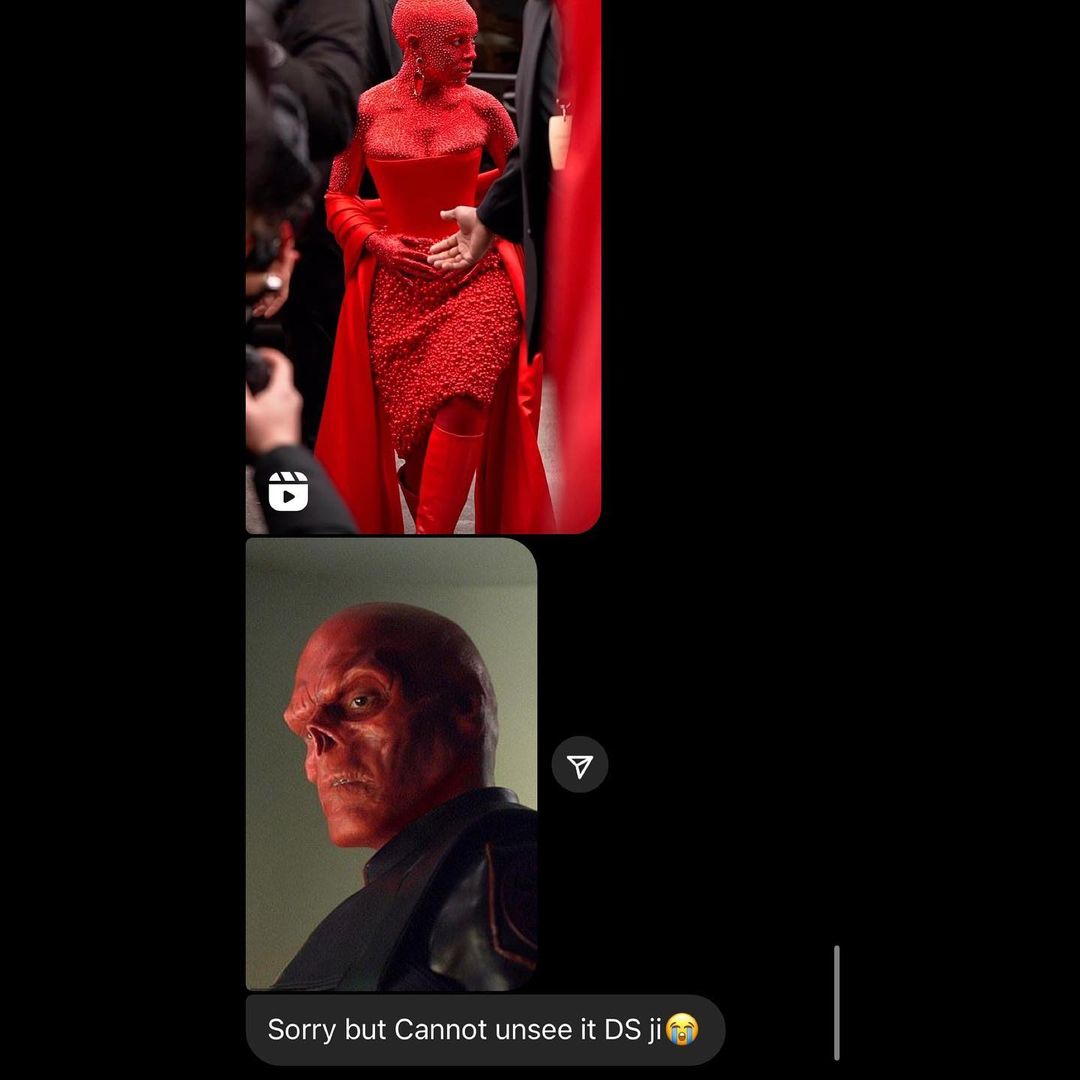 Say whatever you like, but Chhota Pandit, is a gem of a character to look similar to.