There is silly, there is plain stupid, and then there is outright dumb. We believe that everyone has their weak moments. Some more than others, and some, almost always. But man, some people can be really dumb and also be bold enough to confidently say it out on record.
As we close in on the end of the year, we bring you the dumbest statements made by some of our Indian celebs. Trust us, you'll feel a lot more intelligent after this explosion of stupidity.
1. Rakhi Sawant on AIB Roast .
We knew something was fishy.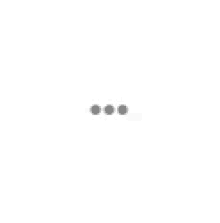 2. When singer Abhijit Bhattacharya came forward in support of Salman Khan.
Such wisdom, man!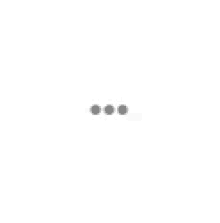 3. When Radhe Maa dismissed charges of obscenity against her.
The pure and pious mother of all!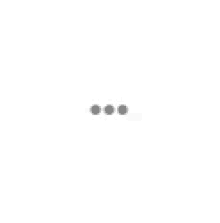 4. Ameesha Patel on why she did not stand up for the National Anthem.
Seriously? You know it's not a river, right?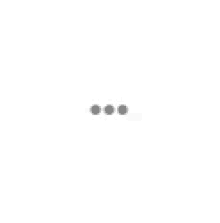 5. Alok Nath's reaction to Kavitha Krishnan's tweet on Selfie With Daughter .
OMG! The rogue sanskaari man. #ThugLife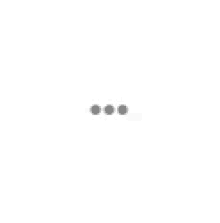 6. Former Bihar CM Jitan Ram Manjhi promoting adultery in an interview.
Really now, Mr. Manjhi?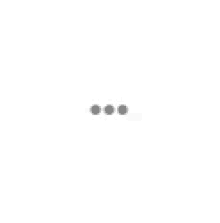 7. SP leader Mulayam Singh Yadav being Mulayam Singh Yadav.
How about if you get mugged by 4 people? But then, that's not possible, because the others would be just standing and watching, right?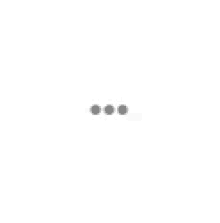 8. When Uday Chopra's fans (he still has fans?) wished him on 5 Jan, his official birthday.
Somebody gift him a dictionary, please. But on 5 Nov. He wanted to be a Scorpion, you see.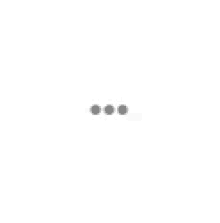 9. Chetan Bhagat commenting on historians protesting against rising intolerance in the country.
And what sir, do the writers do? Pray do tell.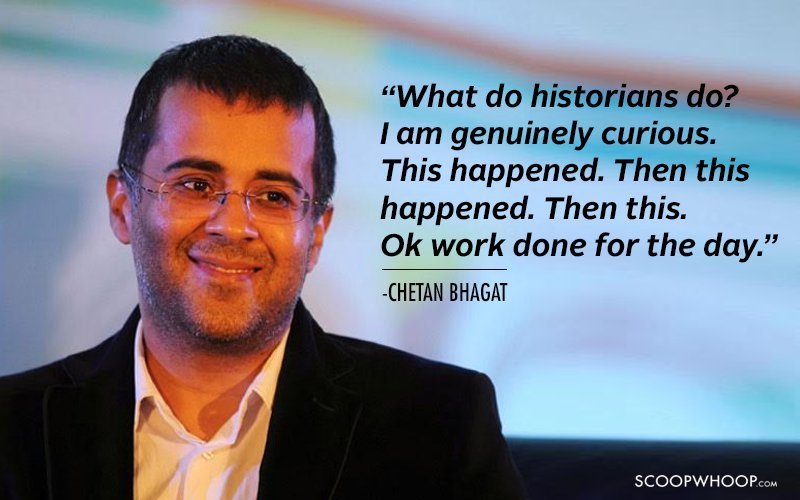 10. Rimi sen on seeing a Jacuzzi in Bigg Boss 9.
Don't even!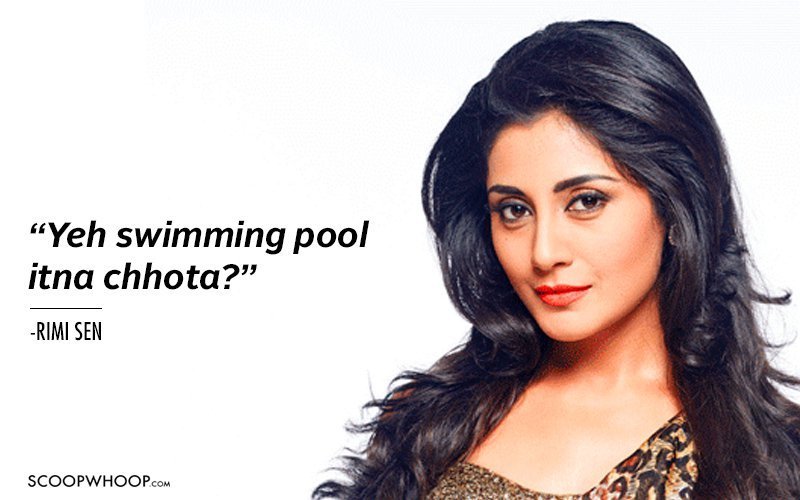 11. Goa CM Laxmikant Parsekar commenting on protesting FTII students.
Because that's what we worry about when we are sitting in a dharna .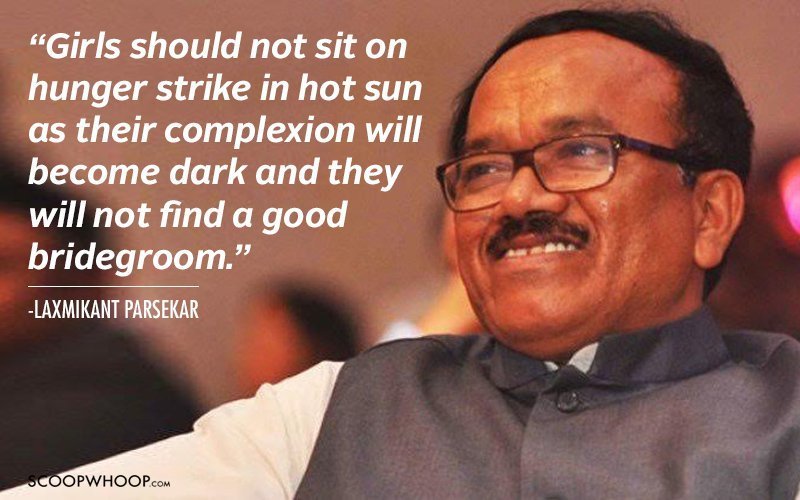 12. When a reporter asked Katrina Kaif when she's getting married.
You could have just said NEVER.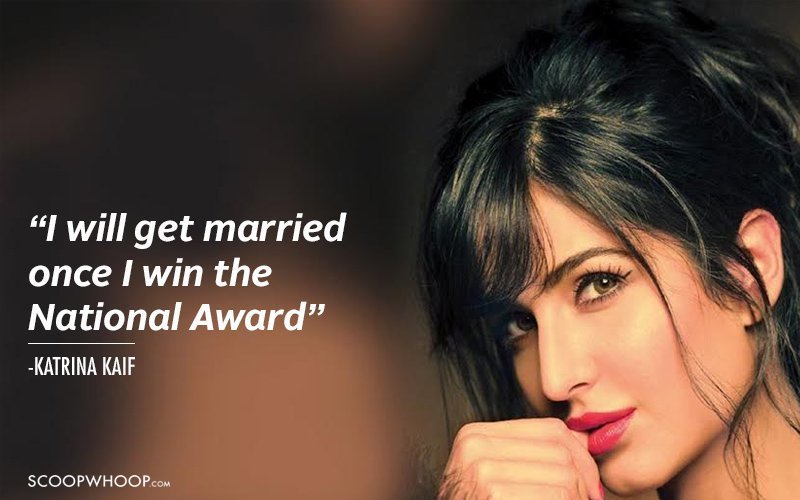 13. Varun Dhawan at a promotional event for Dilwale.
Inception-superlatively awesome! Dilwale -bromancing with Shah Rukh Khan and destroying a few hundred cars. So similar, right?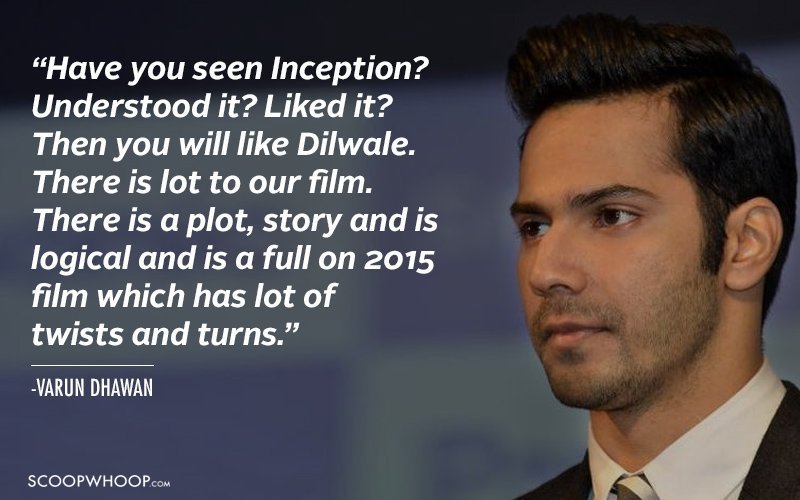 14. KRK effortlessly features in this list every year. So much respect!
You are THE BOSS MAN. No one can deny that ever.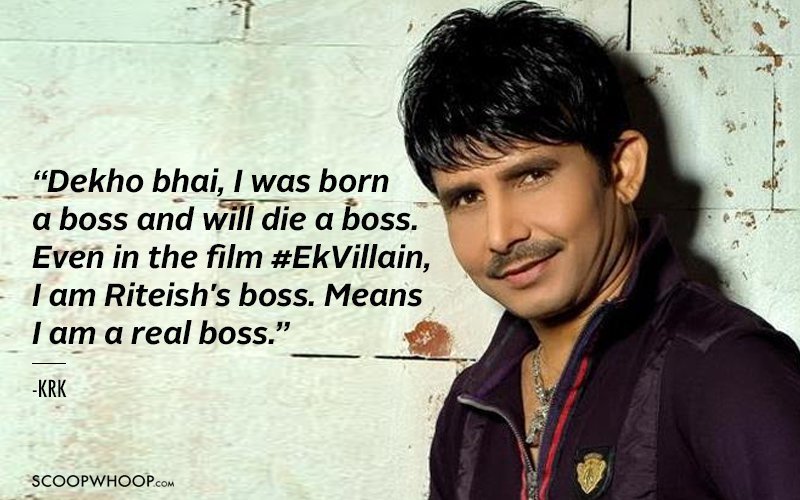 15. Anushka Sharma on the passing away of former President APJ Abdul Kalam.
Wow! I'm amazed.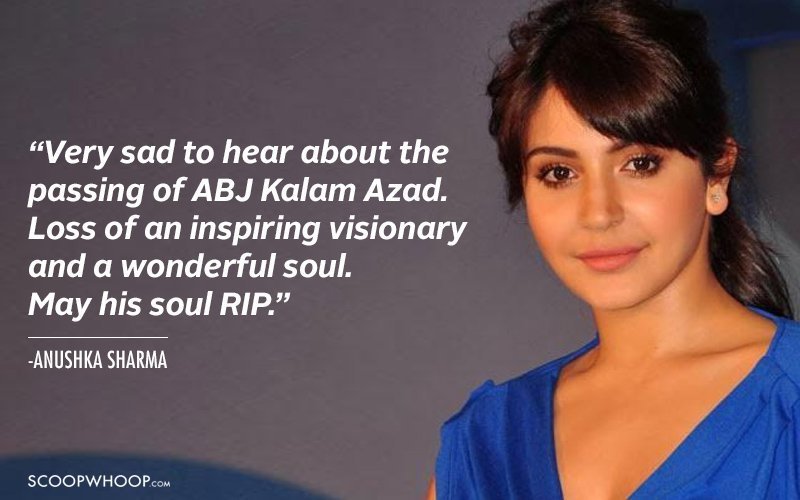 16. CPI leader Atul Anjan's reaction to Sunny Leone's condom advertisement.
Yes, so true because rapists wear a condom and rape. So when they see a condom ad, all they want to do is rape. So easy, wonder how nobody else figured this out.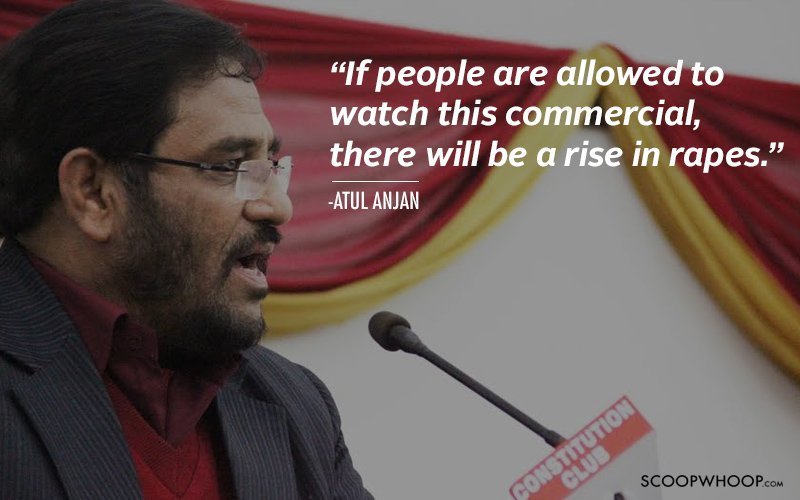 17. All India Majlis-e-Ittehadul Muslimeen (AIMIM) president Asaduddin Owaisi on ghar wapasi.
Not a human or a Homo Sapien. But a Muslim.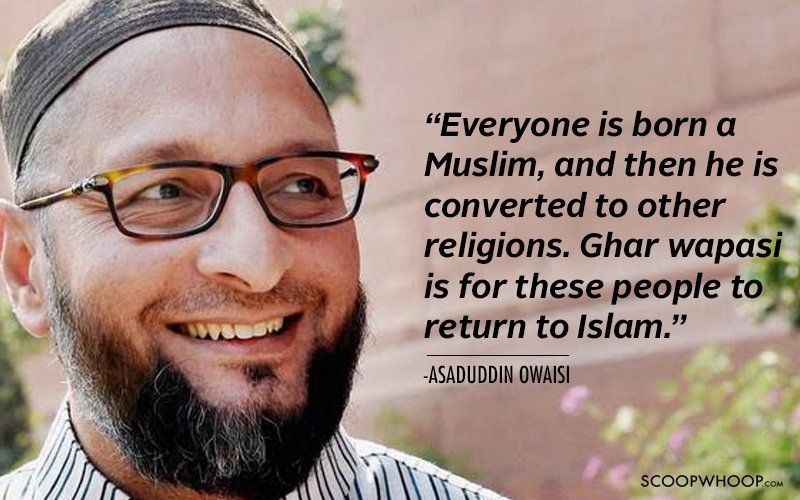 Such gyaanis are very rare to find. So, if you stumble upon one, do tell us.