Recently, India witnessed one of biggest wins in international cricket. This time around at the T20 world cup, Virat Kohli led team India to a 4-wicket win against Pakistan which sent the whole country into a celebration. But what's even more endearing is how legendary cricketer Rahul Dravid reacted to India's triumph.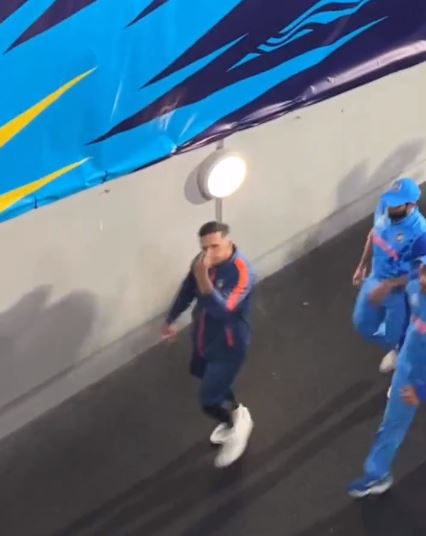 Because as everyone knows, Dravid is known to be a calm and composed gentleman, so he's rarely seen expressing too much. But, post the match he was seen holding up a fist, so as to say, "Yes! We did it." Here, take a look at the video yourself.
And here's how people have reacted to this endearing video. Everyone recognized just how important and grand the moment was, because even Rahul Dravid couldn't contain his happiness.
One of the greatest wins to go down in history books. So we totally get Dravid's excitement.