No one can romance like SRK and now it looks like he has excelled in the art of best action scenes too! Pathaan has amped up our excitement to return to the cinema halls and the whole country is celebrating its success.
Following Pathaan's oh-so-wonderful box office records, many videos and moments are going viral on the internet to cherish SRK's presence on screen after four years.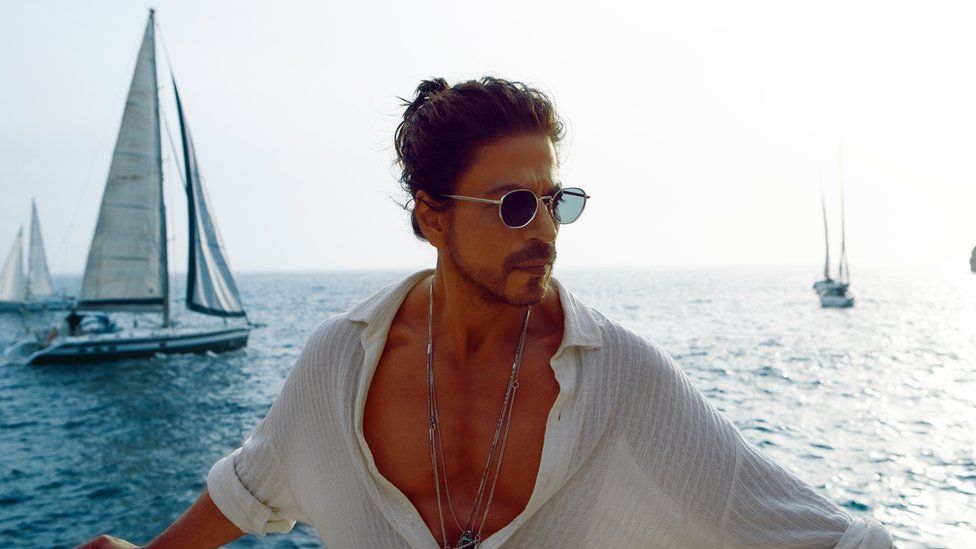 An endearing scene from the cinema hall went viral on social media that's adding on to the craze of the movie. In the viral image, Pathaan salutes during an emotional scene in the film, a fan stood up too and saluted Pathaan.
Have a look:
Well, the story behind this beautiful scene is amazing too. An Instagram user named Hardik Mehta narrated the story and said:
We were totally taken by surprise when the guy sitting ahead of us suddenly got up and did a salute in the middle of an ultra emotional scene. For most part of the film he was on some adrenaline high, which the film #Pathaan totally promises.
He further praised the film for how entertaining it is and we agree! People hailing this extremely emotional gesture and here's what they have to say: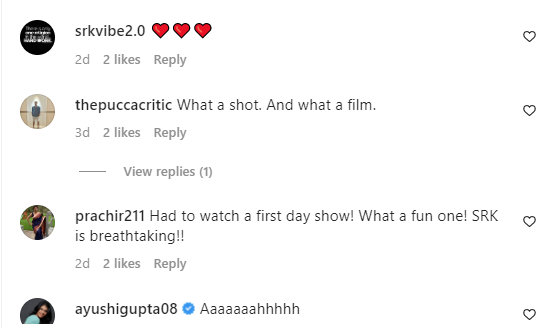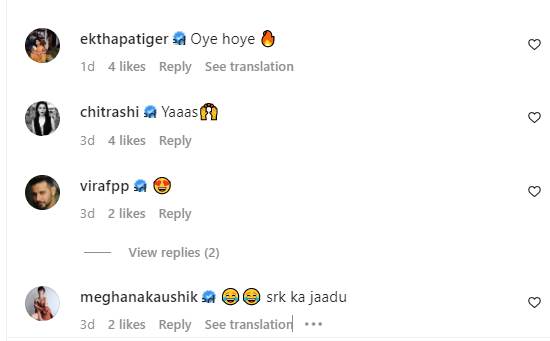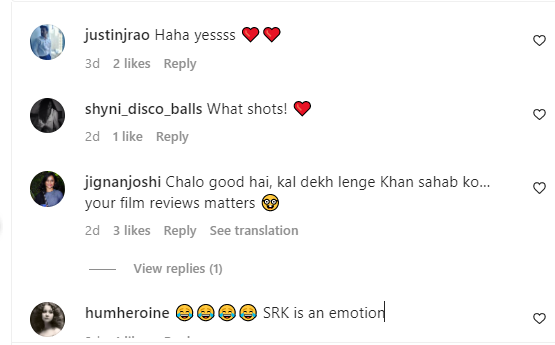 Pathaan also features Deepika Padukone and John Abraham and has already surpassed Rs 55 crore mark on its opening day.
Read more: Pathaan' Easter Eggs That Hint At YRF's Spectacular Spyverse.