The censor board has cleared 31st October, a movie based on country's former Prime Minister Indira Gandhi's assassination after four long months of anxious waiting, claim makers.
Harry Sachdeva, the writer and producer admits that the film underwent certain major cuts to tone down violent scenes. He told IANS,
"I took nine major cuts. The censors insisted that some of the scenes and dialogues could instigate a particular community, so it needed to be toned down."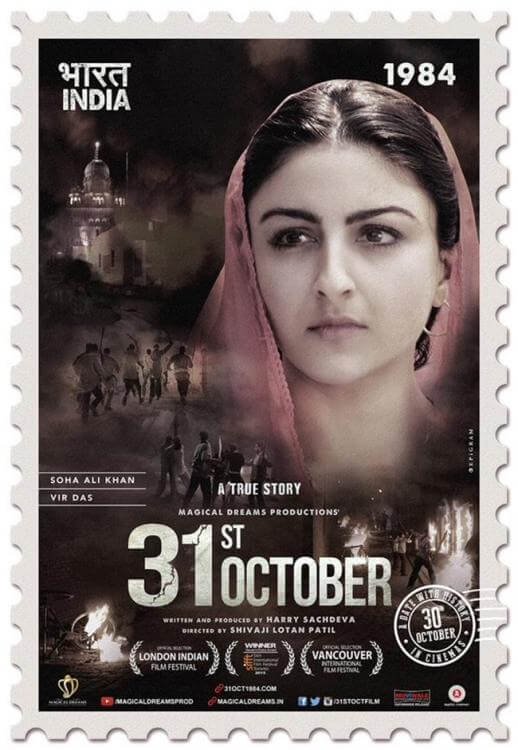 He further told IANS,
"The Revising Committee made us re-submit the film several times, trimming down scenes that they had issues with by six to seven minutes. All verbal abuses have been beeped, even something as common as 'saala' on several instances," 
The film featuring Soha Ali Khan and Vir Das will recreate the murder of Indira Gandhi by her two Sikh body guards and its overall impact on the country.