We survived 'Spooktober' but didn't get rid of the Halloween hangover yet. Just when we thought we made it through the spooky season, we came across this viral puzzle on the Internet challenging us to uncover 40 movies hidden in the image!
Twitter immediately jumped onto the bandwagon and unleased its obsession with horror movies making some wild guesses!
For the ones scratching their heads yet, here are the answers!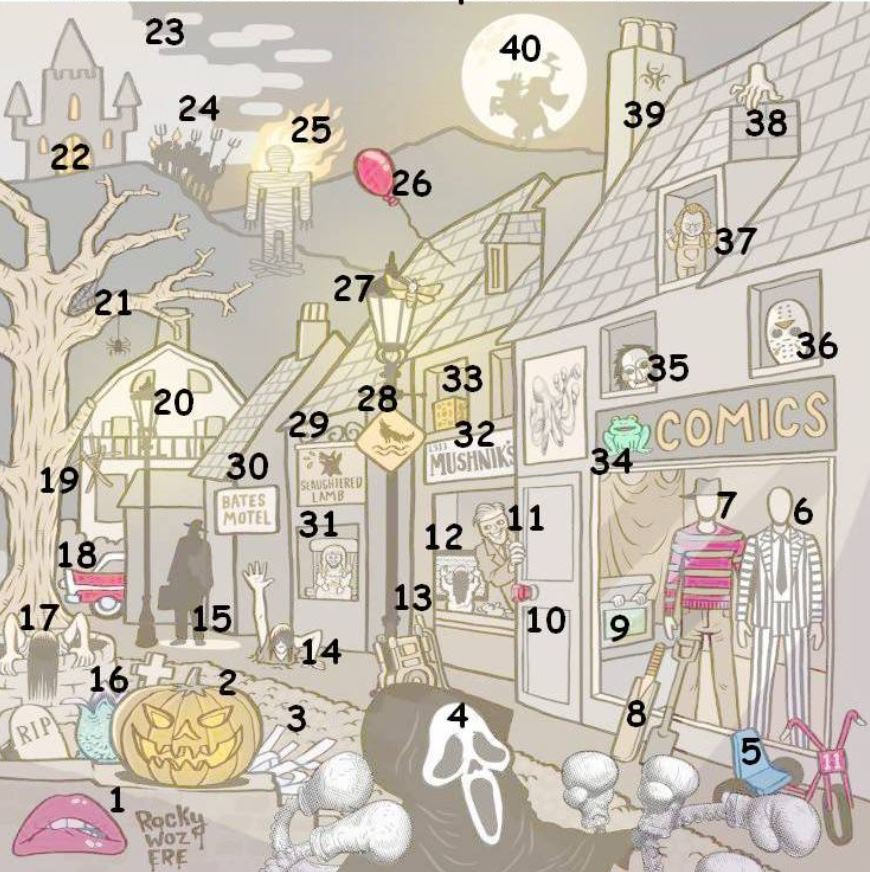 1. The Rocky Horror Picture Show (Lips) 
How many of your guesses were on point? Let us know in the comments below.