Whether you're a fan or not, there's no denying that Game of Thrones has redefined both television and entertainment for the present generation. The HBO series isn't just another TV show; it's a phenomenon that's taken over an entire generation. Every season, it dictates our lives for all the 10 weeks that it is on air. Simply put, we plan our Mondays around the show, carefully avoiding any spoilers during the day, and dutifully spending the evening in front of our laptops. And we're not willing to change anything about that either! 
Now, as you know, the TV show is based on a series of books written by George R.R. Martin. Called A Song of Ice and Fire, the series has had 5 books released so far, with a sixth in the waiting for a while now. Game of Thrones is the name of the first book in the series, a name that HBO decided to take for the entire series. And just as it happens with almost every book adaption, people are divided in their opinion on what holds better, the books or the TV show. No denying though, both the book and the TV series have their own loyal fan base.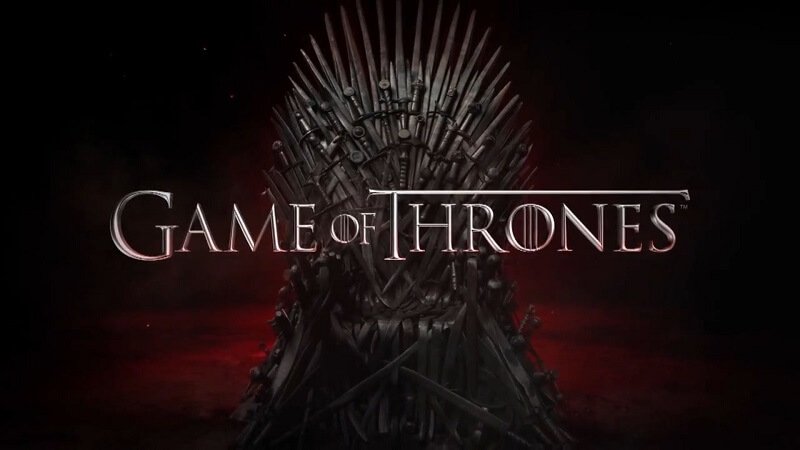 August 1st marks the 20th anniversary of the first book in the A Song of Ice and Fire series, Game of Thrones.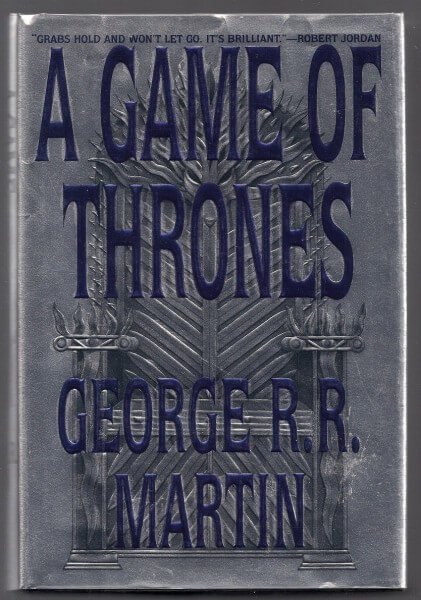 Did you know that back in 1996, there wasn't even a crowd of 100 people in most signing events for the book?
Martin shared that while the book released to favorable reviews from critics, it did not make it to any bestsellers list. He even went on a book promotional tour but few readers showed up at such events to get their copies signed. On one occasion, there was no one in the audience! 
But on the positive side, he used to engage in long conversations with those who did show up. "The crowds didn't reach one hundred anywhere, and at one stop, not only was attendance zero but I actually drove four patrons out of the bookshop, allowing me to set my all time "bad signing" record at minus four," he wrote. 
Initially, Martin had planned this as just a 3-book series!
"Back then, I'd thought the whole story could be told in three books, and that it would take me three years to write them, a year per book," he wrote in his post. Obviously, things didn't really go as planned!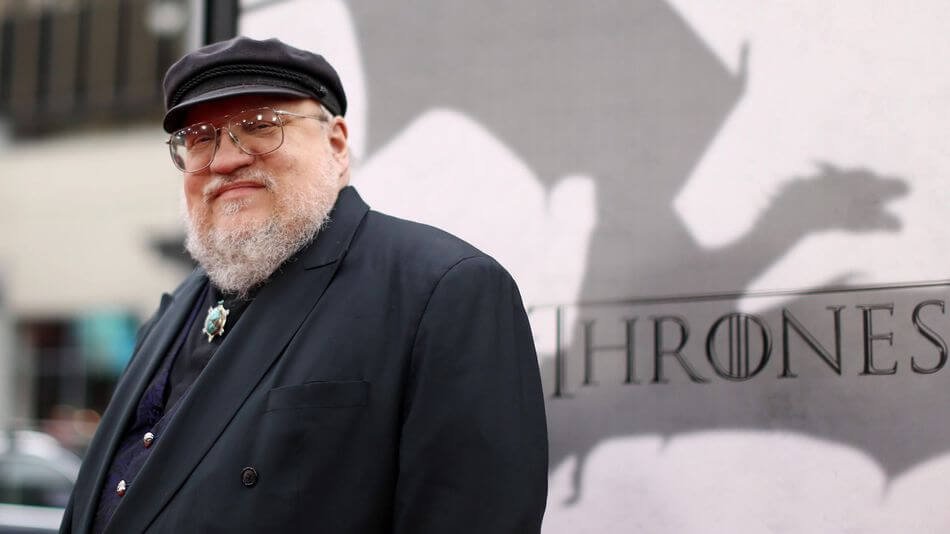 20 years later, the books have turned into a huge franchise that has gone much beyond just literature. It's now been adapted into a TV series and you also have GoT games, miniatures and action figures, coins, t-shirts and graphic novels. The book series has also been translated into more than 40 languages across the world.
In his blog, Martin also reminisces about the past 20 years, saying, "It has been a helluva twenty years, twenty years that have transformed my life and career, twenty years during which the novel has never been out of print."
And, just in case you thought the release of the sixth book, The Winds of Winter is around the corner, Martin has this to add: "But here I am, twenty years later… still working on book six… ((and no, sorry, I have no announcement to make on that front))."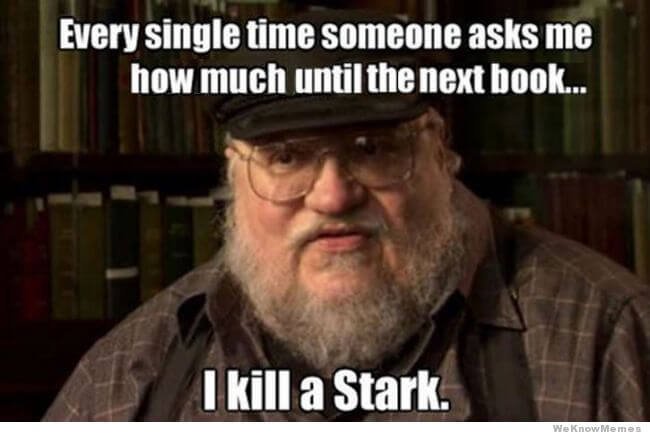 Patience!
Read his blog post here.