Baba Ramdev sure knows how to keep pace with the changing times. After entering and becoming a big player in the world of consumer goods, the yoga guru is all set to lure the reality singing show-loving people of India by launching one of his own. But with a Baba Ramdev-style twist, this is a show in which all the contestants will only sing bhajans. 
The yoga guru has just announced a reality show on bhajans that will be aired on Aastha Channel – a television channel almost wholly owned by his aide Balkrishna.
As per the poster tweeted by Ramdev, the show is being organised by Aastha Channel in association with Delhi-based Ath Entertainment. Ath Entertainment, is a film production company best known for its 2015 Hindi film Chal Guru Ho Jaa Shuru, which strangely enough was a satire on fake godmen. Ramdev's kept us in suspense for now on when it's going to air.
And guess who is going to be the judge? India's 'Bhajan Samrat' and Padma Shri awardee Anup Jalota. There will be some other judges too but don't expect to see Malaika Arora.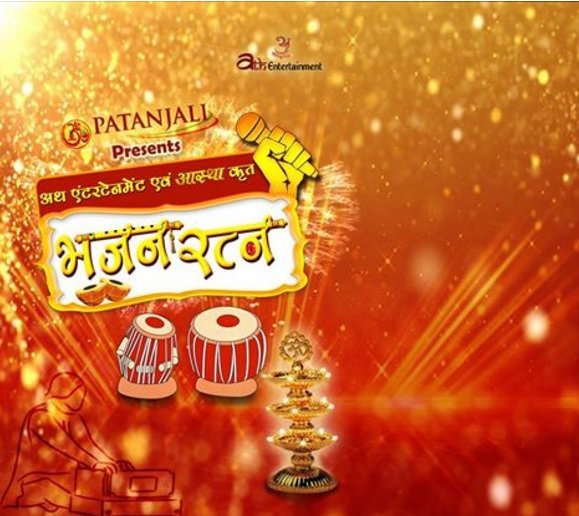 However, this may not be India's first such show. A television channel, Sri Sankara TV, launched a similar reality show for bhajan groups back in 2014. Named Bhajan Samraat, the show was only for participants from the southern states. 
Meanwhile, reality shows aren't totally unexplored territory for Baba Ramdev.
He once appeared on Zee TV as a judge for its show 'India's Best Dramebaaz', alongside Sonali Bendre, Sajid Khan and Vivek Oberoi. He must have loved the experience for he could hardly control himself and went on the stage twice in the same episode – the first time to teach a little boy some Yogic poses and the second time, to give the show's host a few wrestling tips. Maybe that will be the surprise element in the upcoming show?