Actor Varun Dhawan found himself in a tight spot after his power-packed performance on the stage at the Nita Mukesh Ambani Cultural Centre (NMACC). The actor got supermodel Gigi Hadid on stage and lifted her in his arms. Varun Dhawan danced with her and pecked her on the cheeks. The video didn't go down well, to say the least.
However, putting all speculations to rest, Gigi Hadid reshared a video from that moment on her Instagram stories. She wrote, "@varundvn making my Bollywood dreams come true." Her response comes after netizens slammed Varun Dhawan for his behaviour on the stage.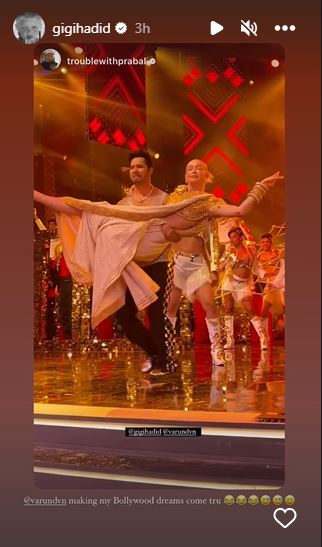 Here's what Varun Dhawan replied back.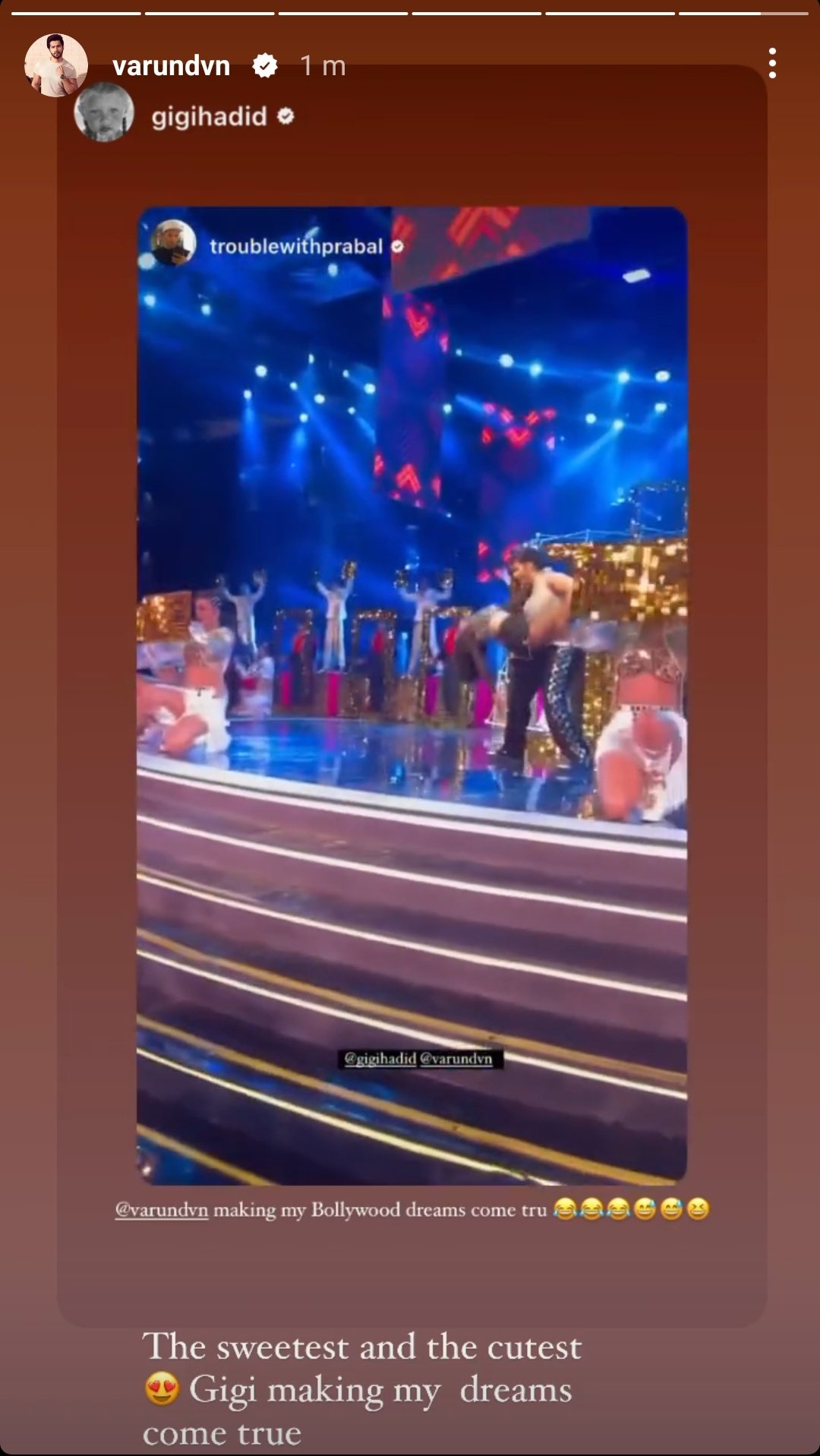 Check their viral dance video here.
A large section of users on the internet claimed that Varun Dhawan made Gigi Hadid uncomfortable with the surprise lift and kiss. The actor was slammed for not respecting the model's personal boundaries. Varun Dhawan took to Twitter and shared a clarification. He tweeted, "I guess today you woke up and decided to be woke. So let me burst your bubble and tell you it was planned for her to be on stage. So find a new Twitter cause to vent about, rather than going out and doing something about things. Good morning 🙏"
Take a look at Varun's tweet here.
Many people are still not convinced. Some continue to criticize Varun Dhawan for his actions. While some believe Gigi was prepared for this.
Here's what they had to say.
The NMACC event was a glittery event where not only Gigi Hadid but other Hollywood stars such as Zendaya, Tom Holland, Penelope Cruz, etc attended the event.