The determination to find a solution to the problem is what drives the human brain. We like being challenged and we're always looking forward to out-witting others. Browsing through the internet, we came across a picture that took us a while to understand. This puzzle is all about perspective. 
Can you tell us the number where this car is parked? It's not a special sequence that you need to go full Alan Turing on. It's simple. Think about perspective. Is your outlook towards the problem right?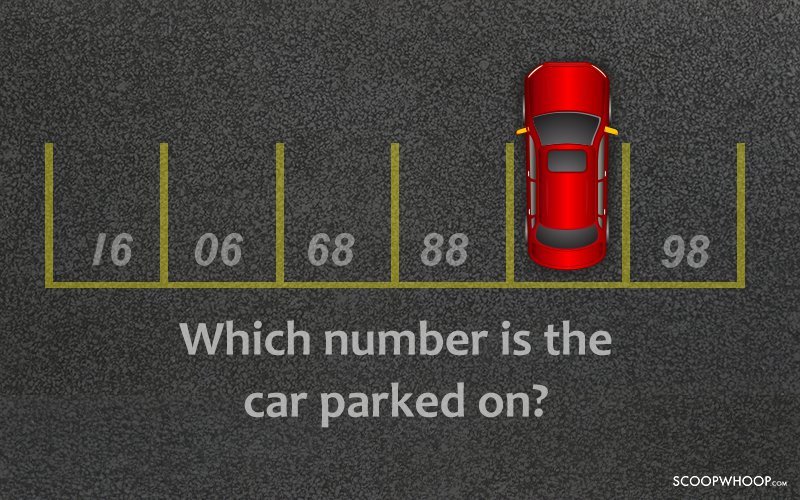 .
.
.
.
.
.
.
.
.
Well, turn your screen upside down.
.
.
Can you see it now?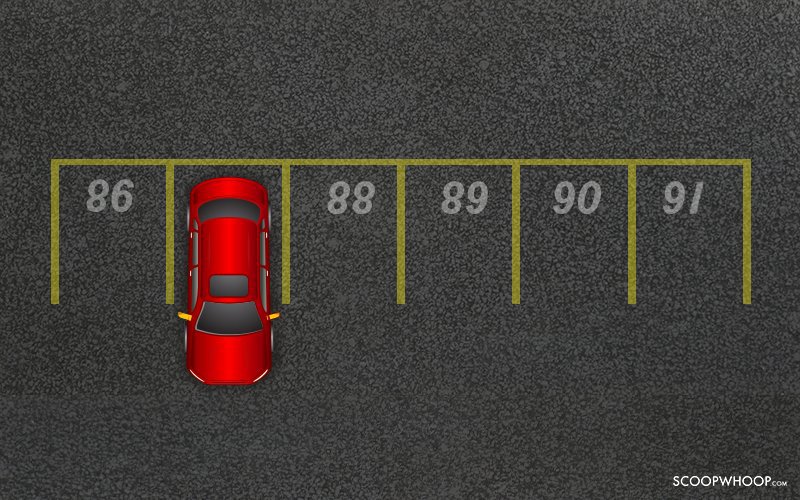 It's simple now, isn't it. The answer is 87.
When life gives you perspective, use it. Did you figure it out all by yourself? Let us know in the comment section.