We have romanticised chai in our lives to the next level, but somehow it is still not enough. Be it at home, during road trips, or outside the office, having a cup of tea with family and friends can make your day brighter. Now, if you are a chai lover and prefer low-key romance, you might have imagined falling in love on a tea date at least once in your life. 2 cups of chai, baarish, uska saath, aur kya chahiye? Phir chahein wo Tinder date ho ya office ki crush, right? Speaking of office romance, hanging out together at a chai ki tapri during lunchtime or after office hours seems like the only respite during work pressure.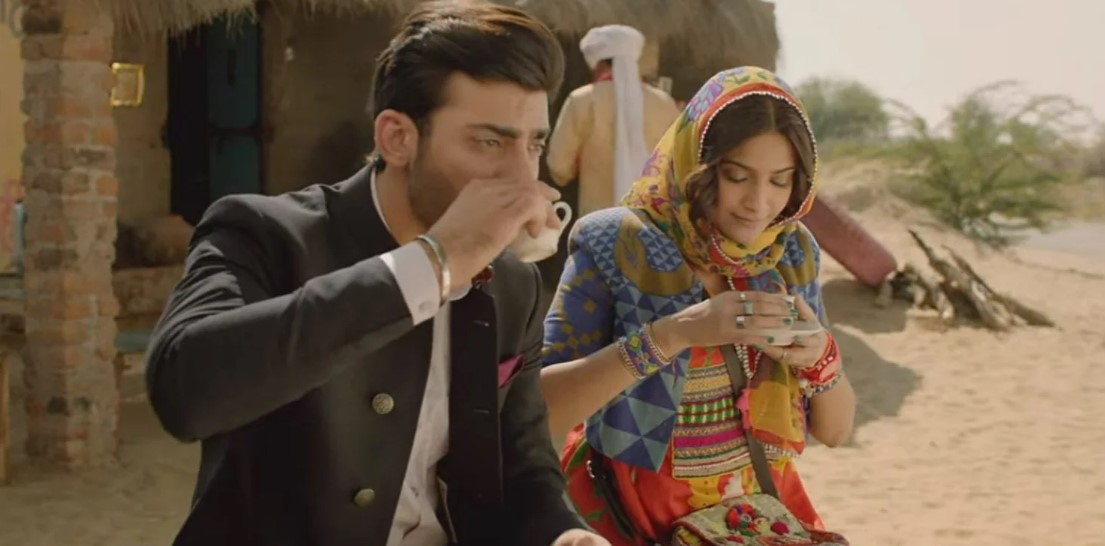 Now that we are talking about it, a scene from Aditya Roy Kapur's recently-released Netflix film, Gumraah, has grabbed our eyeballs. Now, if you are a die-hard for office romances, you'd like this scene. But if you are a low-key romantic and also a chai lover, you will love this scene.
*Spoilers alert*
The scene begins with Aditya Roy Kapur as Arjun Sehgal chilling with a male colleague as he waits for his crush, Janhvi Behl outside the office. Sehgal then talks about how they both see each other in the lift on daily basis. One day, he manages to ask her out for coffee after they are left alone in the elevator. Hmmm, that's called seedhe point par baat karna. Of course, Janhvi is surprised as she was expecting some introduction before being asked out for a date.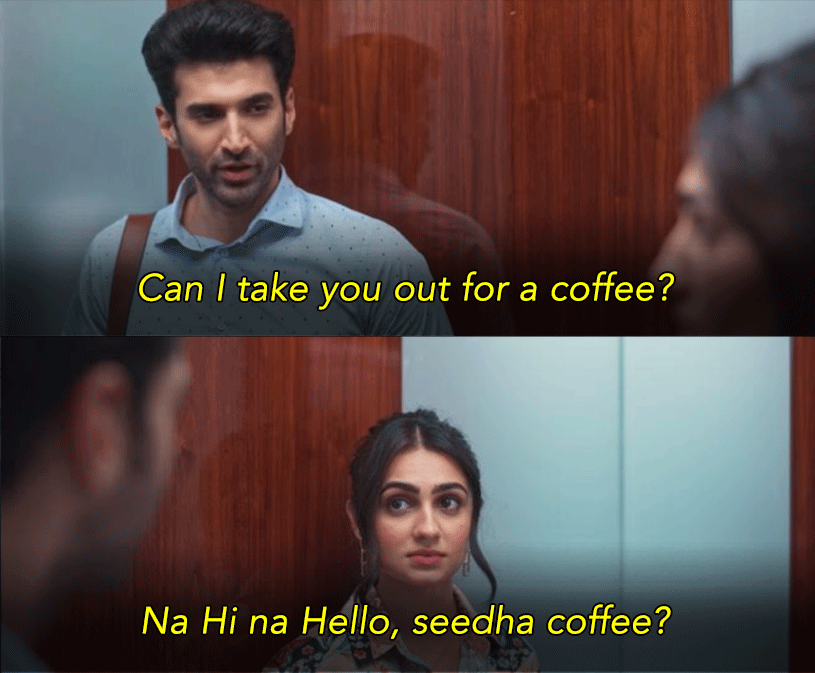 The straight-forward man that he seems, Sehgal stresses why he chose to ask that question directly. 'Coz like Sehgal says, 'Hi-Hello toh date par bhi ho sakti hai.' But she looks for something else in his question. What exactly, you think?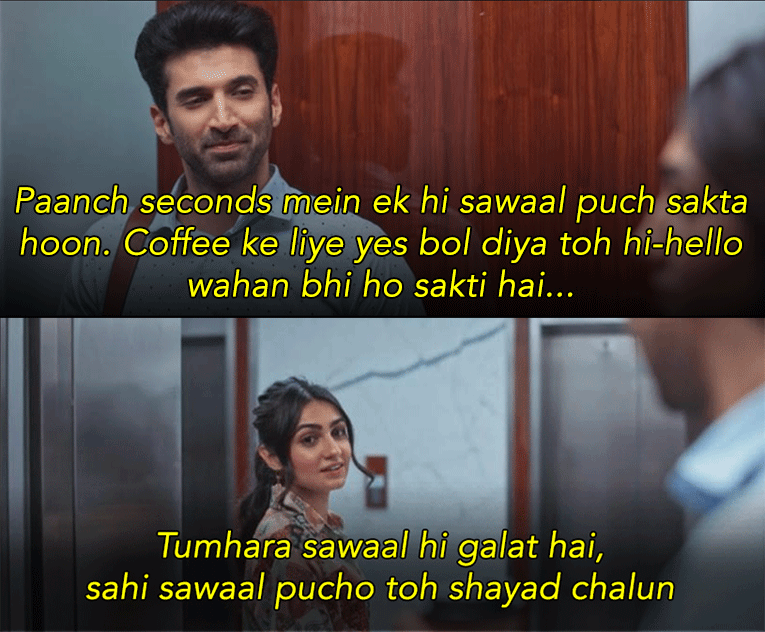 For the next 3 minutes, we see Arjun asking the same question in different ways. But he fails each time. After several attempts at practicing the question for days, Sehgal realizes that it was a matter of 'what he should ask' and not 'how he should ask'. And we then see him finally asking her out on a tea date.
That too, kulhad waali chai!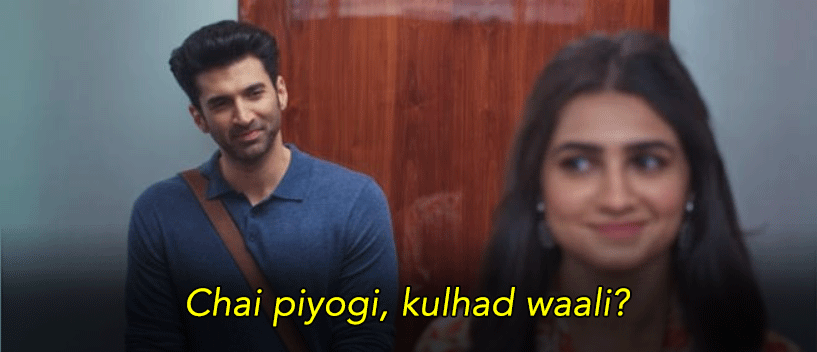 Luckily, this time, it works. Janhvi smiles and agrees to go on the date with him. And just like that, the scene ended up putting smile on our faces too. Well, Sehgal, only if you had cracked the code during the first meeting, you wouldn't had to wait for that long. Chai was the question, chai was the answer.
Long live chai! Thank you for all the low-key dates that we couldn't have imagined with Starbucks coffee.
Directed by Vardhan Ketkar, Gumraah is currently streaming on Netflix. It was released on April 7. In the film, Aditya Roy Kapur is playing a dual role for the first time in his career. It also stars Mrunal Thakur, Ronit Roy and Vedika Pinto.
Watch the official trailer of Gumraah:
So, when are you taking your crush on a chai date?
All the screenshots of Gumraah are taken from Netflix.