Celebs, especially starkids, come from a certain privilege, and while it takes a lot of effort to do the work they do, it's important to acknowledge privilege where it exists. Harsh Varrdhan Kapoor often does not. The actor has voiced his opinions on several occasions, a lot of them are problematic. There have been times when he has said stuff that's classist, elitist and just plain tone-deaf. So, a lot of this comes off as ignorant, and it's high time that he takes some responsibility.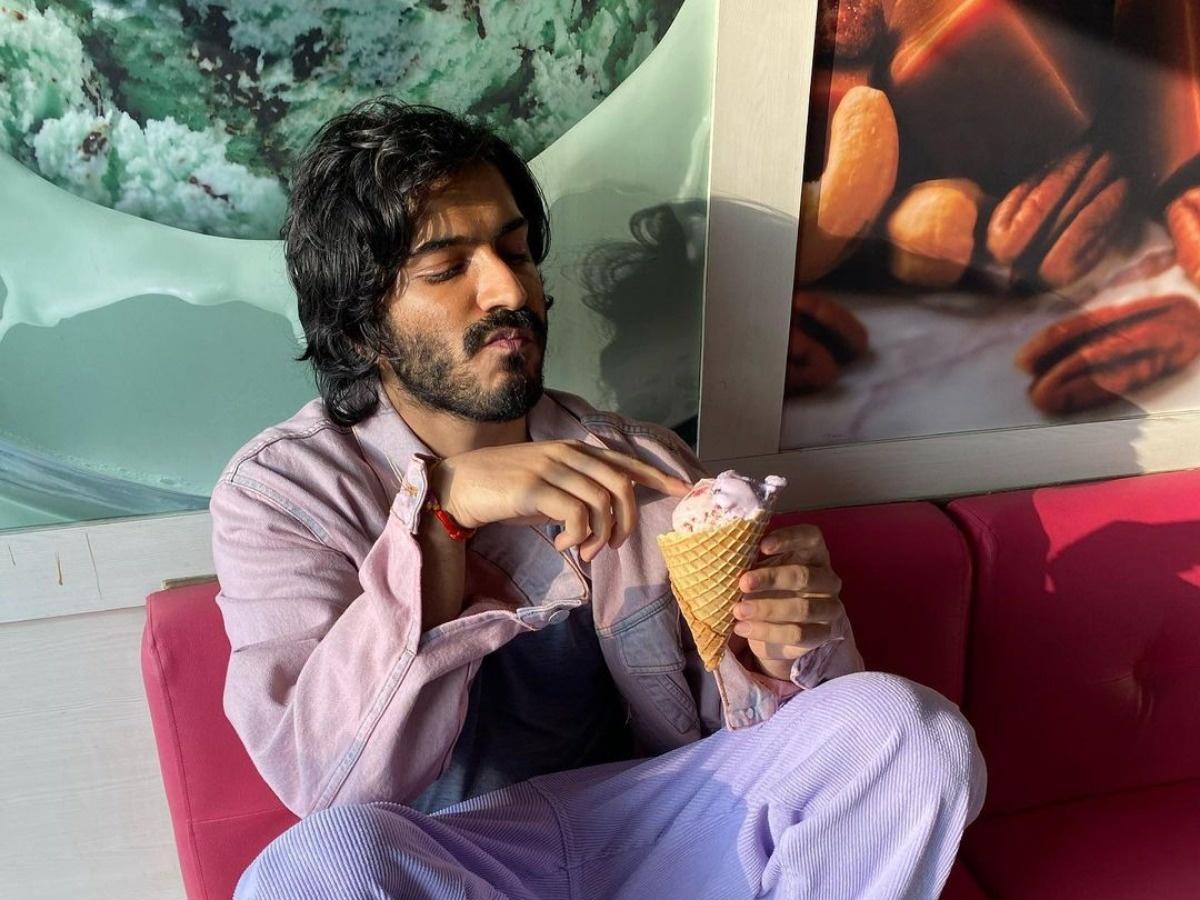 Here's why:
1. He said that he pays for his "own shit".
The actor had appeared on the show, The Bombay Journey, to promote his film Thar. During the episode, he talked about how his parents don't pay for his stuff. He added that he would have a lot more if they did. In trying to nullify their privilege, a lot of celebrities say things that come down to ignorance. He ignored the fact that he CAN pay for his things, there are also people his age who do that, while also helping their families, financially. That is one thing, but not everyone gets to do that, not everyone can.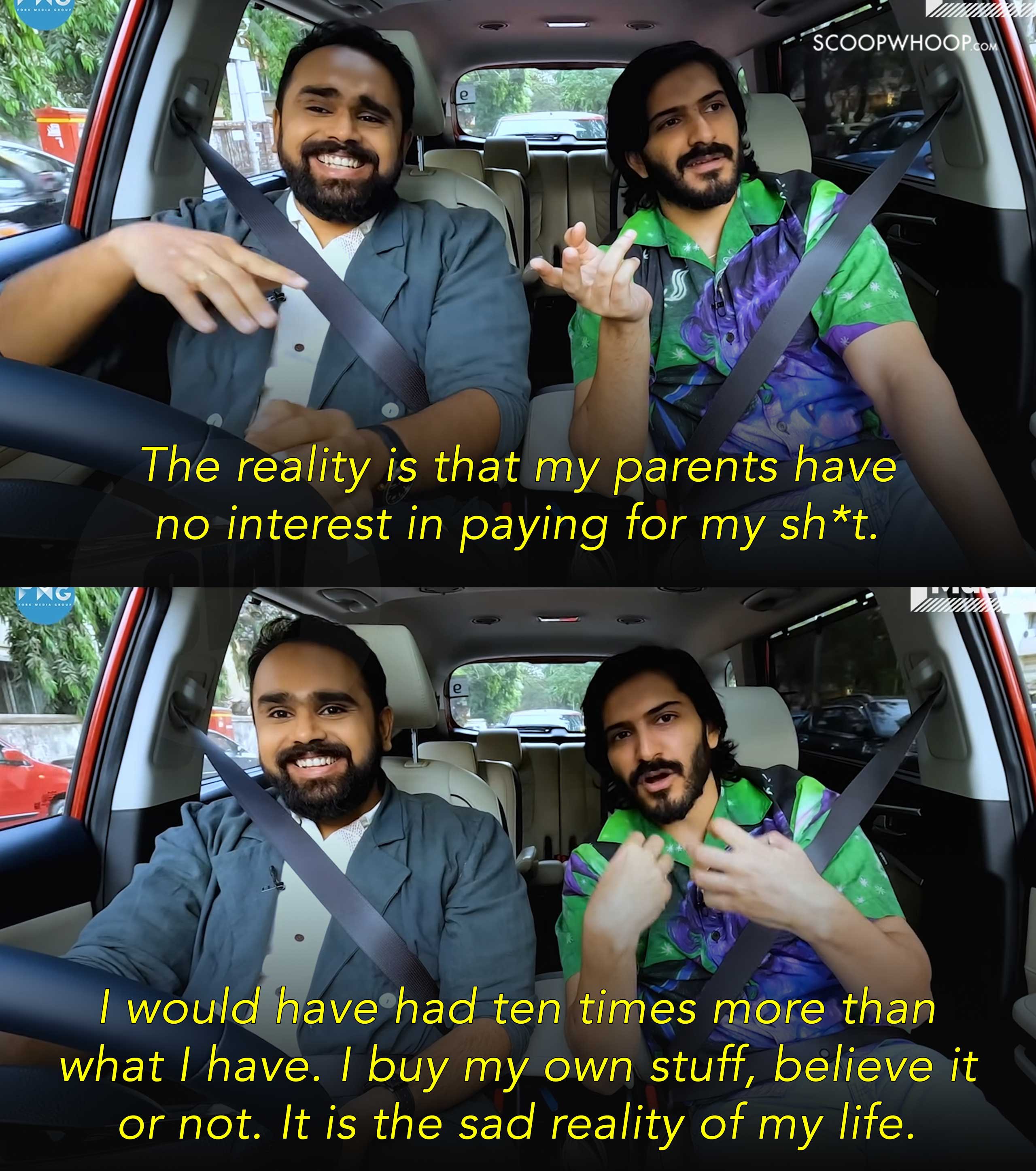 2. He urged people to stop buying fake sneakers.
Apparently, the actor is also a sneaker-head, and his enthusiasm spiraled into a demeaning comment. Harsh Varrdhan Kapoor took to his Instagram, and urged people to stop buying fake sneakers, and buy the real thing that cover a lower budget. He went on to write that men should dress up better and only buy expensive shoes if they know how to style them. His elitist remarks upset a lot of people, and rightly so. Again, not every person who likes buying shoes, can buy the real thing; and just because someone can't, doesn't mean they don't deserve to do something they like.
3. He called out people for calling out his privilege.
In another recent tweet, the actor said that people who call out starkids on nepotism, do not have the courage to create art. Of course, it's a generic opinion with no basis. However, what's worse is the fact that he does not acknowledge his privilege, like ever. He thinks everyone has the financial and emotional support to "follow their dreams" and just keep waiting for an opportunity without a source of income. That said, it's not even like these opportunities are accessible for outsiders; but he wouldn't know that.
4. He said that Michelle Yeoh winning an Oscar was a PR campaign.
The actor also had an opinion on race and representation. He boiled down his subjective opinion to 'the correct opinion'. What's worse is that he unnecessarily brought in race, especially when it's something so sensitive – when it centers around someone from a minority. He said (felt) that Michelle Yeoh's victory and nomination was based on a PR campaign centred around her race. He also felt that Cate Blanchett deserved the victory more than Yeoh. This was problematic because he could've appreciated an actress without demeaning the other person and their skills.
5. He said that Diljit Dosanjh didn't deserve an award.
The Filmfare award for Best Debut Male 2017 went to Diljit Dosanjh for his film, Udta Punjab. Harsh Varrdhan Kapoor said that Diljit was not a newcomer and did not deserve the award. He added that he received every other accolade at the time, for his debut and he was new to films. According to him, Dosanjh had worked in Punjabi films and he was not 'logically' a debutante. Again, he could've called himself deserving without putting someone else down. It's also important to recognize the fact that regional cinema does not get the same exposure in the industry, and this victory, in fact mattered.
The guy definitely needs a reality check.