In association with
mochi
One of the deepest desires humans are born with is the power to create. Not for money, or fame, but just for the pure joy of sharing ideas and adding a dash of colour to this world. 
And looking around, we will find ourselves to be in the company of plenty such creators who are experimenting, taking risks, breaking rules, making mistakes, but most importantly inspiring us with their creative light every single day. They could be an artist, a designer, a digital influencer, a crafter, or even a world-renowned chef, the list can go on. And it only makes sense to stop every once in a while to just appreciate their talent and vision. Which is exactly what Mochi shoes is doing in their latest Autumn-Winter 2021 campaign #MakersOfAwesome. 
As part of this crusade, the brand is giving young creators a platform to express themselves by turning their store shutters into a canvas for modern day artists. To celebrate the inexorable spirit of contemporary young and talented creators, Mochi shoes has roped in top graffiti artists in India, Wicked Broz, Mooz, and NME. 
These artists, through graffiti on the store shutters of Mochi shoes, are highlighting the uniqueness of each city by drawing inspiration from their distinctive cultural elements. Wicked Broz have adorned the Mochi store shutters in Mumbai, Bengaluru, Hyderabad, Secunderabad, Chennai, and Goa. While Mooz & NME have painted the shutters of Mochi stores in Guwahati and New Delhi. Take a look at some of them.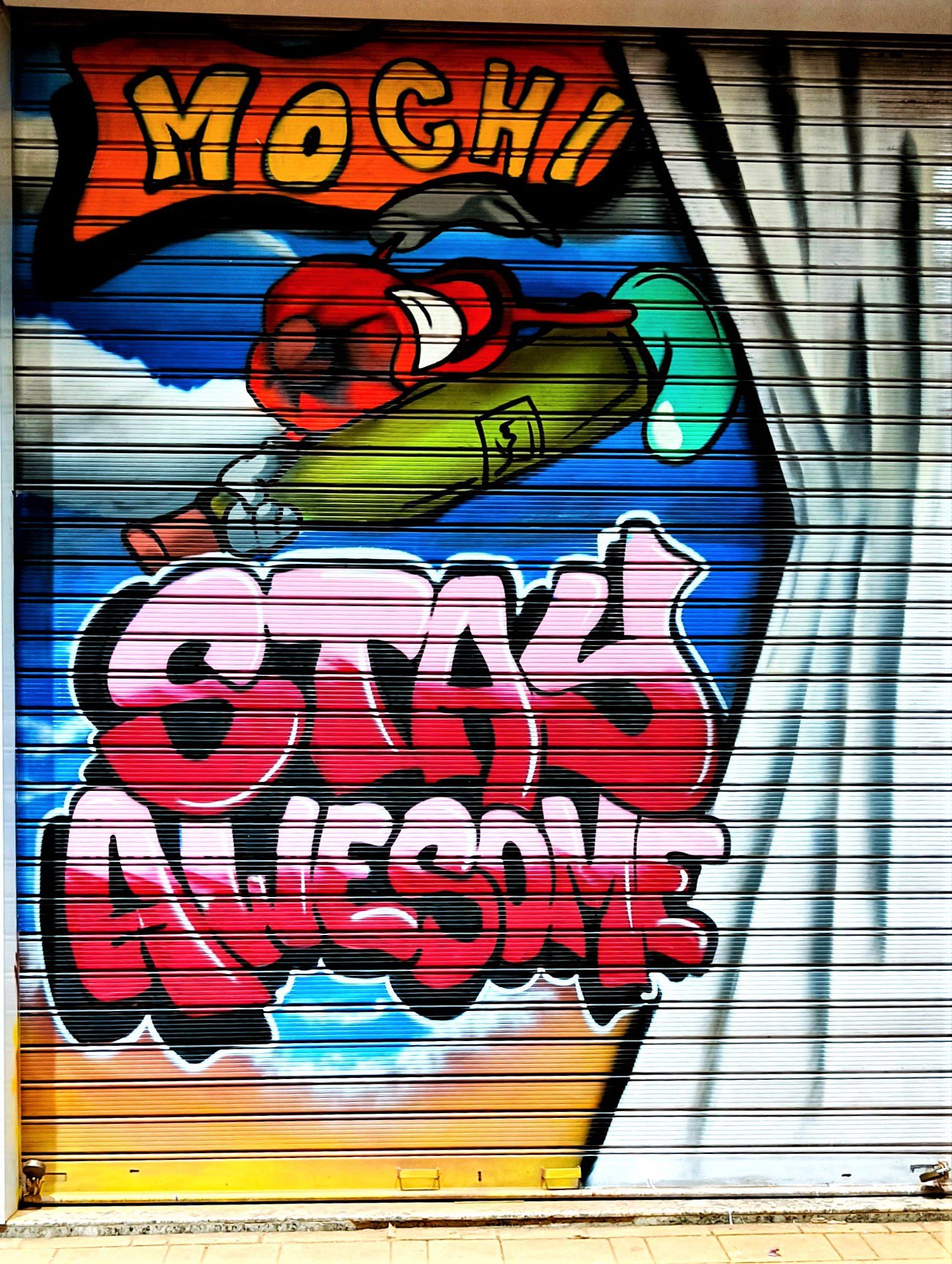 That's the beauty of street art. It makes us stop on the sidewalk to reflect, with a message that completely alters the course of our thoughts. As the artists continue spreading a dash of awesomeness across cities, we're honestly having a hard time picking our favourite one.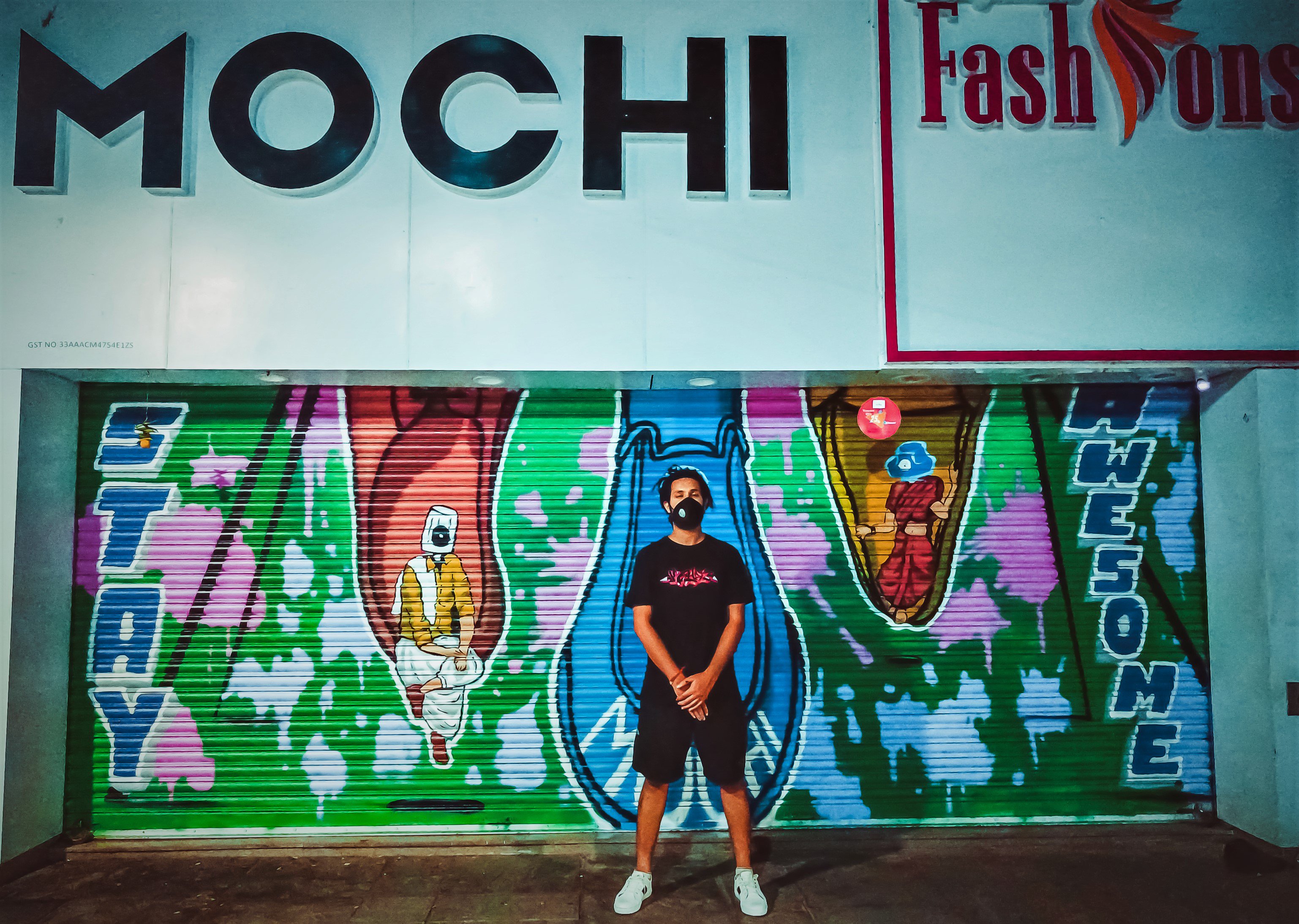 In fact as we speak, Wicked Broz is bringing the hip-hop street culture of the city of dreams, Mumbai, alive on the shutter of Mochi's Colaba store.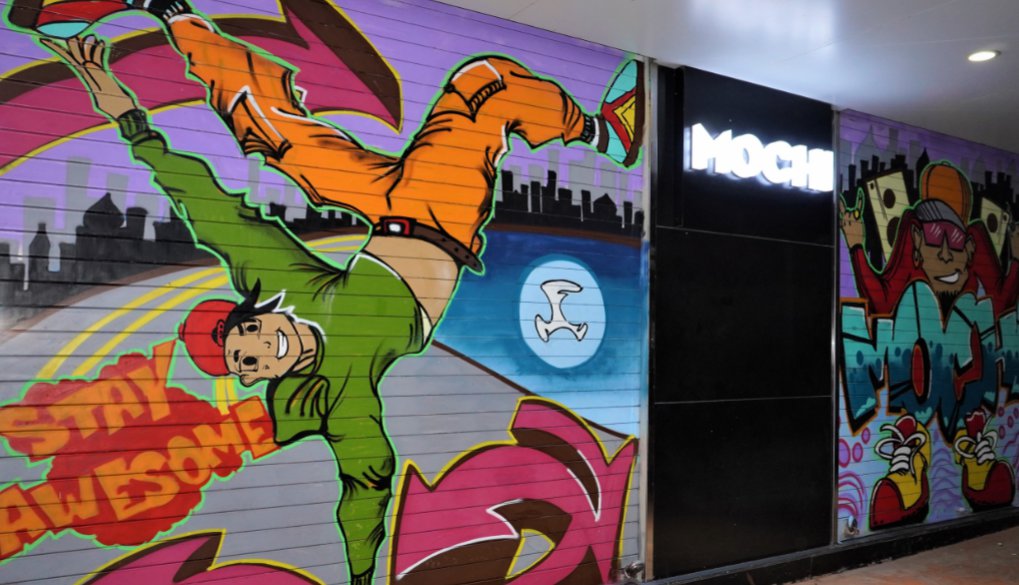 So now if you happen to catch kaleidoscopic bursts of colours and patterns at a street corner, you know exactly what is going on. Check out more of these majestic artworks across cities by visiting the brand's official Instagram account. 
The graffiti collaboration has already been garnering so much love all across the nation, and it's just the first leg of the #MakersOfAwsome campaign to celebrate the sheer genius that the contemporary creators are. The brand will soon be rolling out more innovative and fun activities that we cannot honestly wait to find out more about. For now, we can be a part of this fun graffiti art campaign by getting featured on Mochi shoes' Instagram page. All we need to do is click pictures in front of these shutters, upload them, and tag Mochi shoes using the #MakersOf Awsome. The first 50 people to do so can win free online vouchers!
We're pretty sure that this initiative by Mochi shoes is redefining shutter graffiti art in India. So which one is your favourite?