Anna Hazare has launched the official poster of director Shashank Udapurkar's "Anna", which is based on his life. While Shashank is playing the titular role, Kajol's younger sister Tanisha Mukherji will be seen as a journalist. 
The poster features Anna waving to his supporters.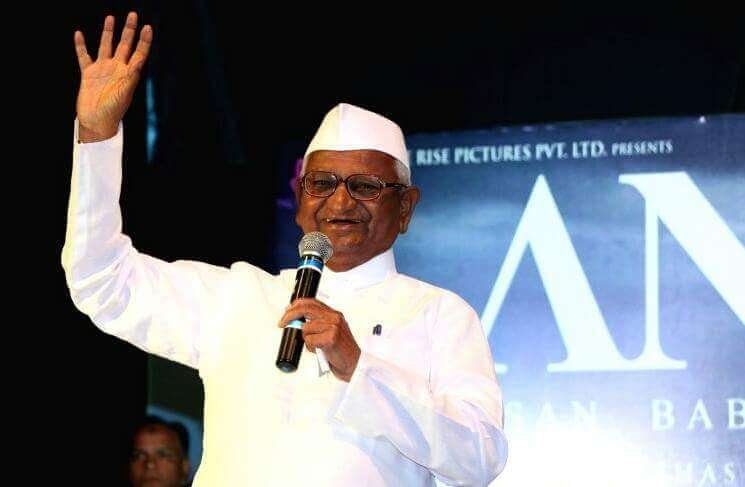 Here are excerpts from what Anna Hazare told reporters at the launch : 
"At the age of 25, I had decided I will serve my country till my last breath. My age is 79 today but my determination is same. Nothing is impossible," .
 "For the sake of the society and country, someone has to sacrifice his life. I chose not to get married and serve for the society. In a way, I don't have a family but I have so many people (common people), who are my family," 
Presented by The Rise Pictures Pvt Ltd and produced by Mahendra Jain, "Anna" also stars Govind Namdeo, Sharat Saxena and Kishor Kadam. Hazare said besides his much-revered anti-corruption fight, "Anna" also features incidents from his childhood, something which people are not aware about.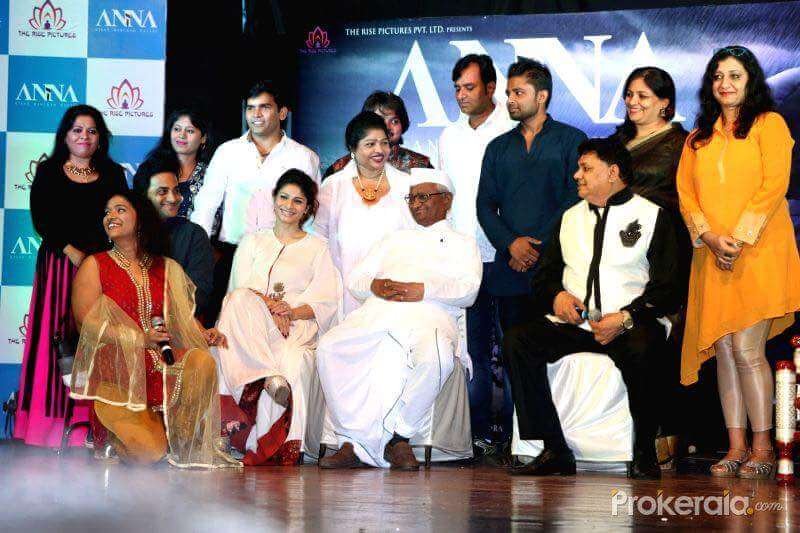 "The makers have included incidents from my childhood as well as what I have done." 
When asked if "Anna" will have someone playing now Delhi Chief Minister Arvind Kejriwal, who was once Hazare's associate during the fight, the activist said :
"I don't know. I haven't seen the film yet. As it is there is nothing much between him and me. 
Hazare started a hunger strike in April 2011 to exert pressure on the Indian government for Jan Lokpal Bill, an ombudsman with the power to deal with corruption in public places. 
"My road is of struggle and I will continue to follow that path for my country. I focus on my work," he said.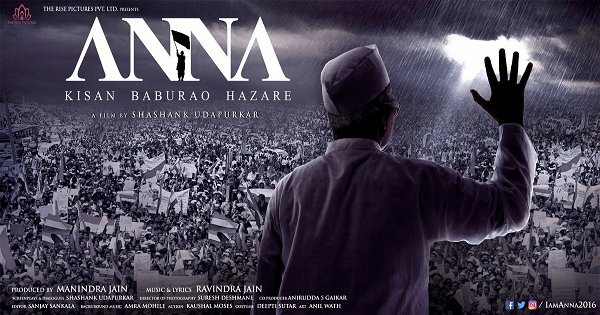 The activist said he is ready to protest again if the Lokpal Bill doesn't get passed in the near future:
"If the Lokpal bill doesn't happen then again I will head to Ramlila Maidan," 
(Feature Image Source: Twitter/@ravindrajain99)