A couple of months ago, we listed hit Bollywood films that were centred around love triangles. Because when it comes to Bollywood, it has to be romance. Or so we thought! Romance, as an emotion, is the oldest formula for movies, not just in Bollywood, but all around the globe and it works like a charm even today. And the same holds true with Hollywood! Simple or twisted, tales of romance find a place in film culture. No wonder, when we began thinking, these 20 epic love triangles from Hollywood caught our imagination! 
Here are just a few of many ( trust me, IMDB has a list of around 1200 of these):
1. Casablanca (1942)
What would you do if your now married ex walked back into your life? That is the question that this classic sets to answer, amidst World War II. Ingrid Bergman is married to Paul Henreid, but still in love with Humphrey Boggart and as much as the audience wants the two to get together, she goes back to her husband. Sounds familiar doesn't it? Yeah, this film might have 'loosely' inspired Hum Dil De Chuke Sanam.
Why it worked: It's Casablanca!!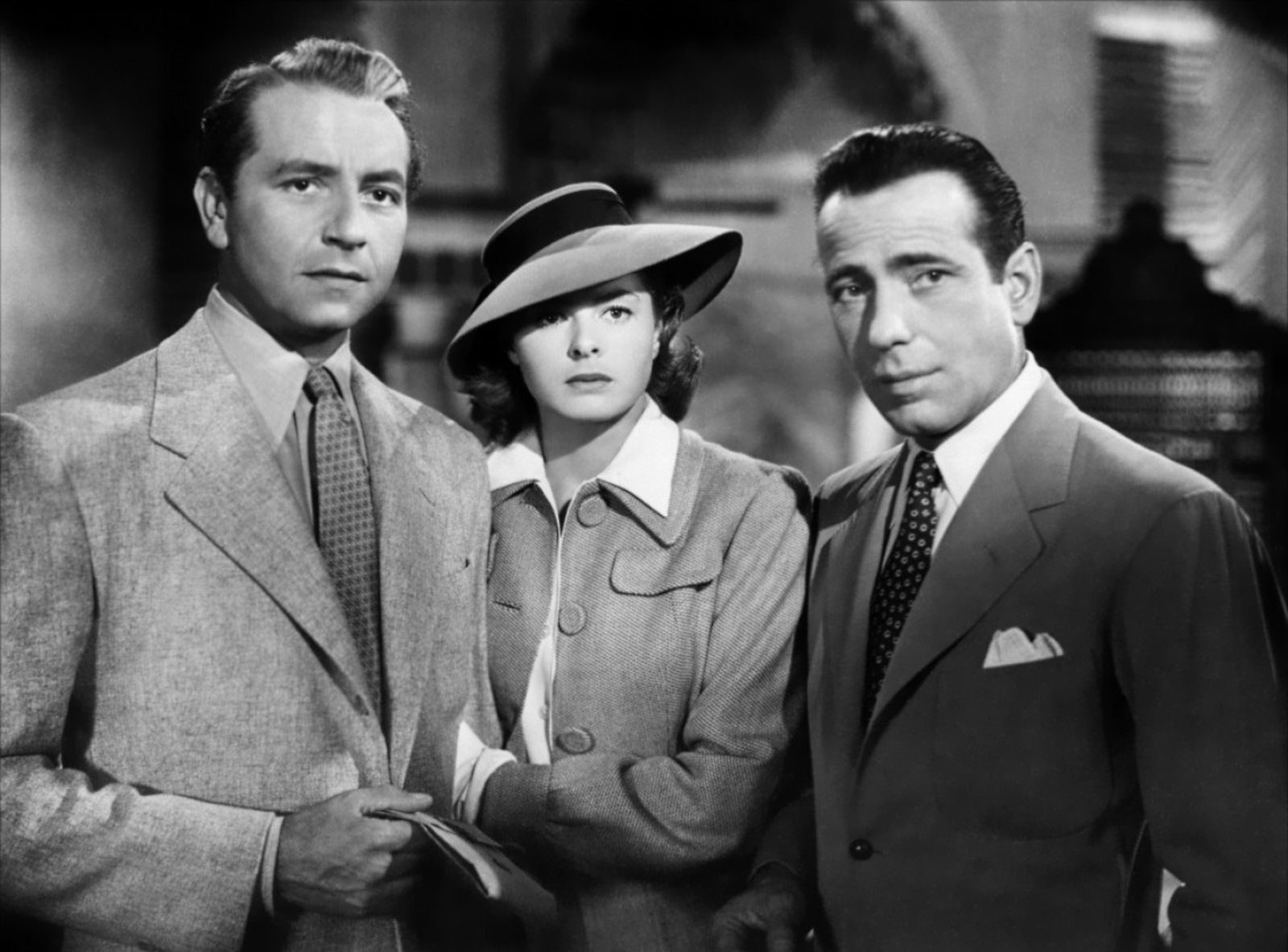 2. Bridget Jones's Diary (2001)
The story of a 30-year-old who has to choose between a disreputable Hugh Grant and a judgmental Colin Firth, Bridget Jones' Diary is why I hate real life. Because IRL, the only choice I get is between a creepy guy and an even creepier one. Where's my Mr Darcy?
Why it worked: Colin Firth is Mr Darcy again and Hugh Grant is well, Hugh Grant.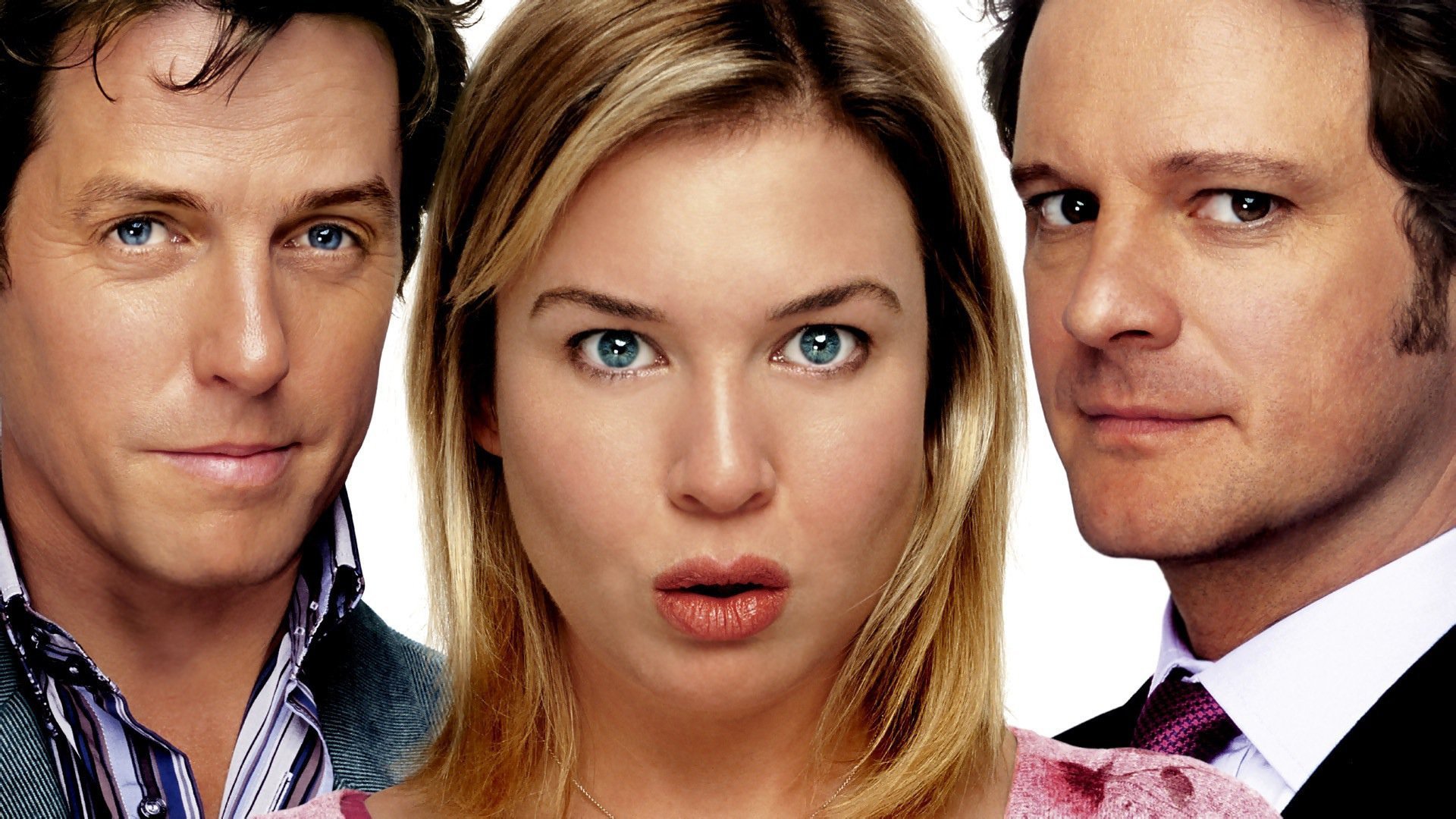 3. Vicky Cristina Barcelona (2008)
If you haven't seen this movie, I am judging you. Vicky Cristina Barcelona is the story of two friends on a trip to Barcelona (duh!) falling for the same painter. An R-rated film, this film is the reason why every person my age knows Scarlett Johansson.
Why it worked: I did mention that it was R-rated, right?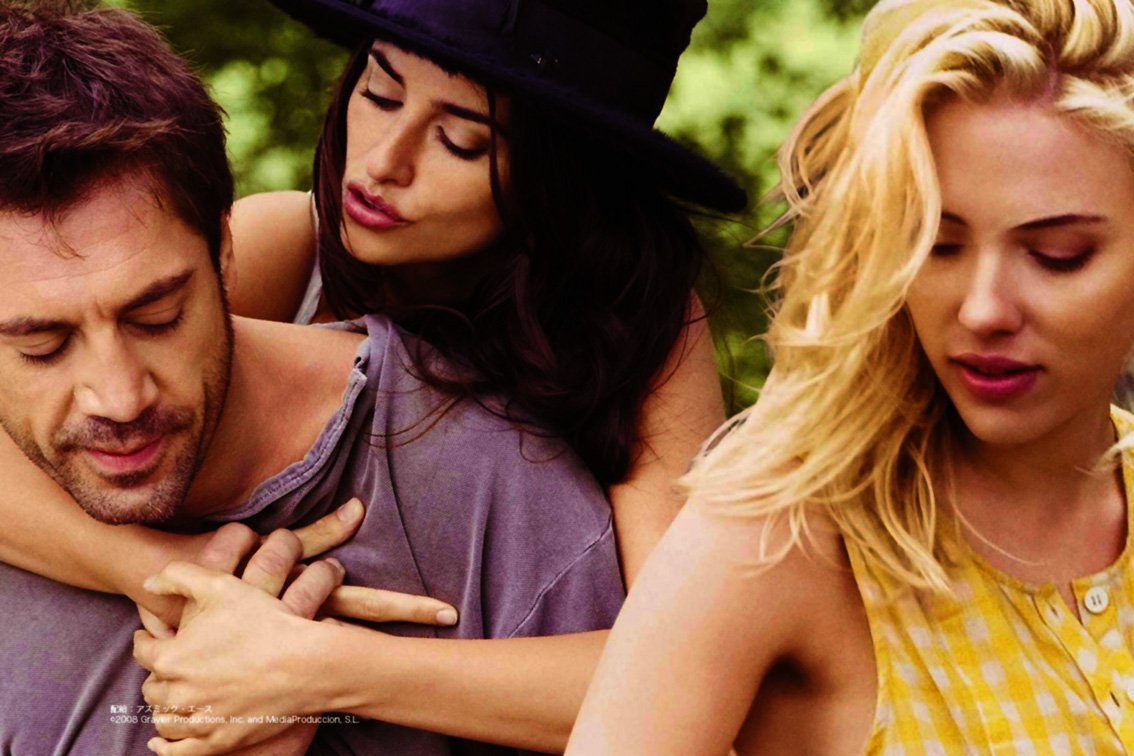 4. My Best Friend's Wedding (1997)
Also known as 'inspiration' for Mere Yaar Ki Shaadi Hai, this film has Julia Roberts trying to sabotage her best friend's wedding only for the guy to realise that being married to your best friend is as good as it gets.
Why it worked: Who doesn't love a crazy Julia Roberts?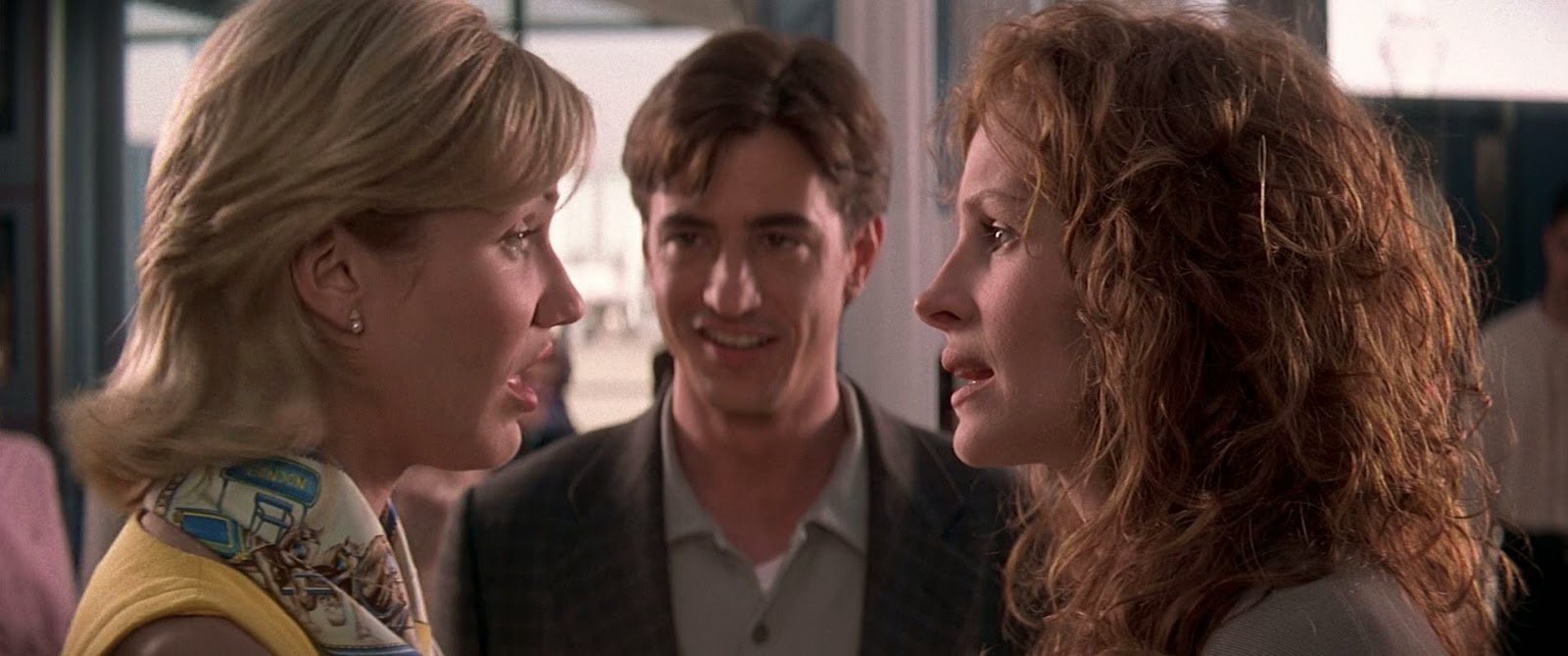 5. Gone with the Wind (1939)
Set in the Civil War, this is the story of Scarlett, an unapologetically selfish 16-year-old and how she loses everything only to find herself. A 4-hour long film, Gone with the Wind first sees Scarlett in love with Ashley, who's betrothed to someone else. She then marries Charles to spite Ashley, who ends up dying in the war. After being rejected several times by Ashley, she finally finds love in Rhett Butler (think pre-Colin Firth Mr Darcy).
Why it worked: Frankly, my dear, I don't give a damn.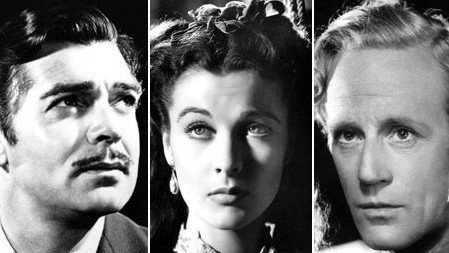 6. Keeping The Faith (2000)
A priest and a rabbi fall for their childhood friend but have to choose between God and love. And as the tag line says, if you have to believe in something, you might as well believe in love.
Why it worked: Childhood romance.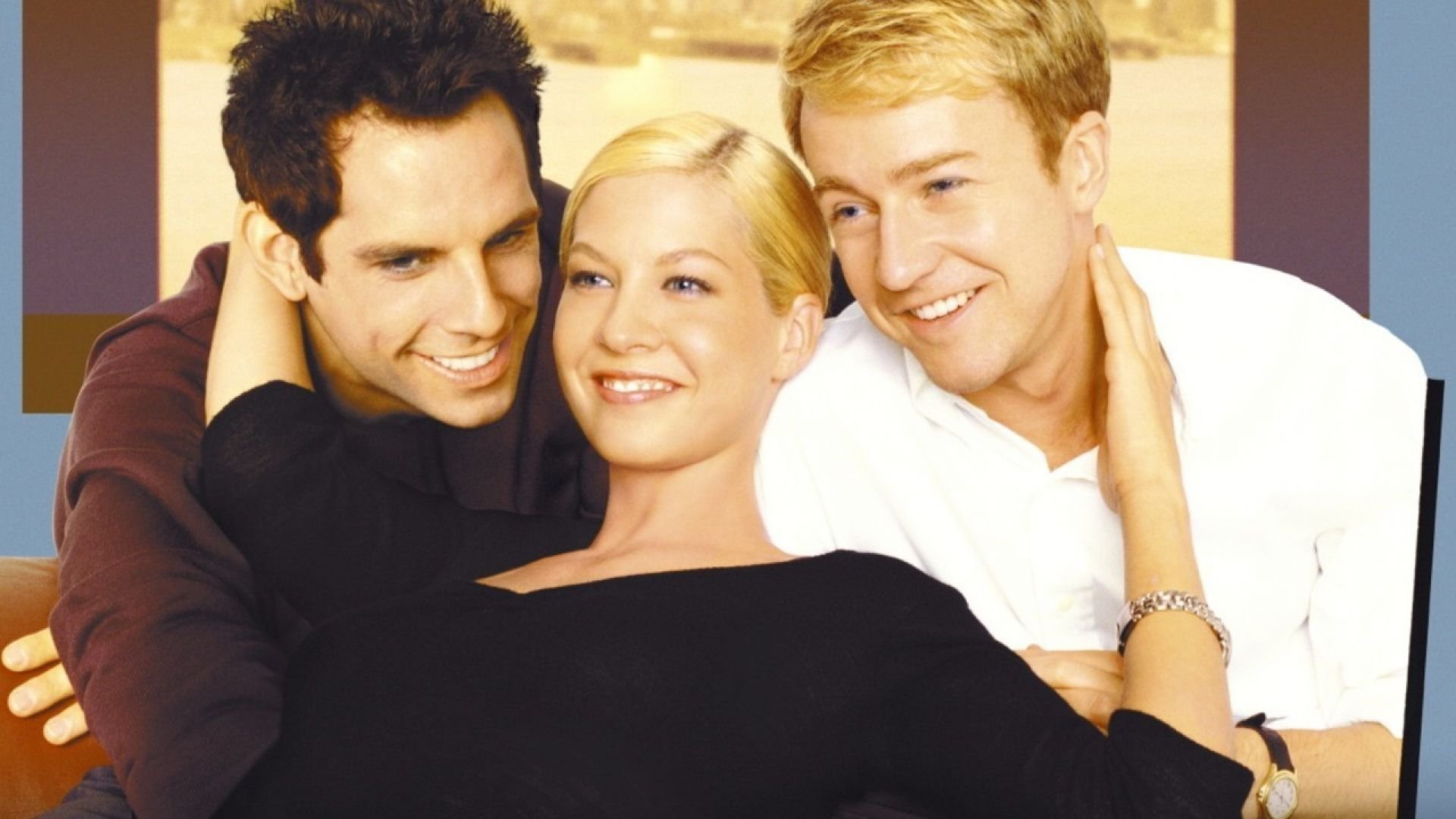 7. Leap Year (2010)
A cutesy rom-com, Leap Year has Amy Adams travelling to Dublin to propose to her boyfriend on leap year day. BUT ( there's always a but, right?) the weather decides to play villain. Luckily, Matthew Goode with an Irish accent rescues the damsel in distress and the two end up falling for each other.
Why it worked: Irish accents and cute boys who can't quite pronounce Louis Vuitton.
8. Vanilla Sky (2001)
Vanilla Sky, the reason why Tom Cruise and Penelope Cruz started dating, is the story of how unrequited love can drive us crazy. Cruise's character is in love with Cruz, but his friend with benefits wants him for herself and upends his life in such a way that he ends up losing his grip on reality.
Why it worked: Cruise, Cruz and a story that will boggle your mind.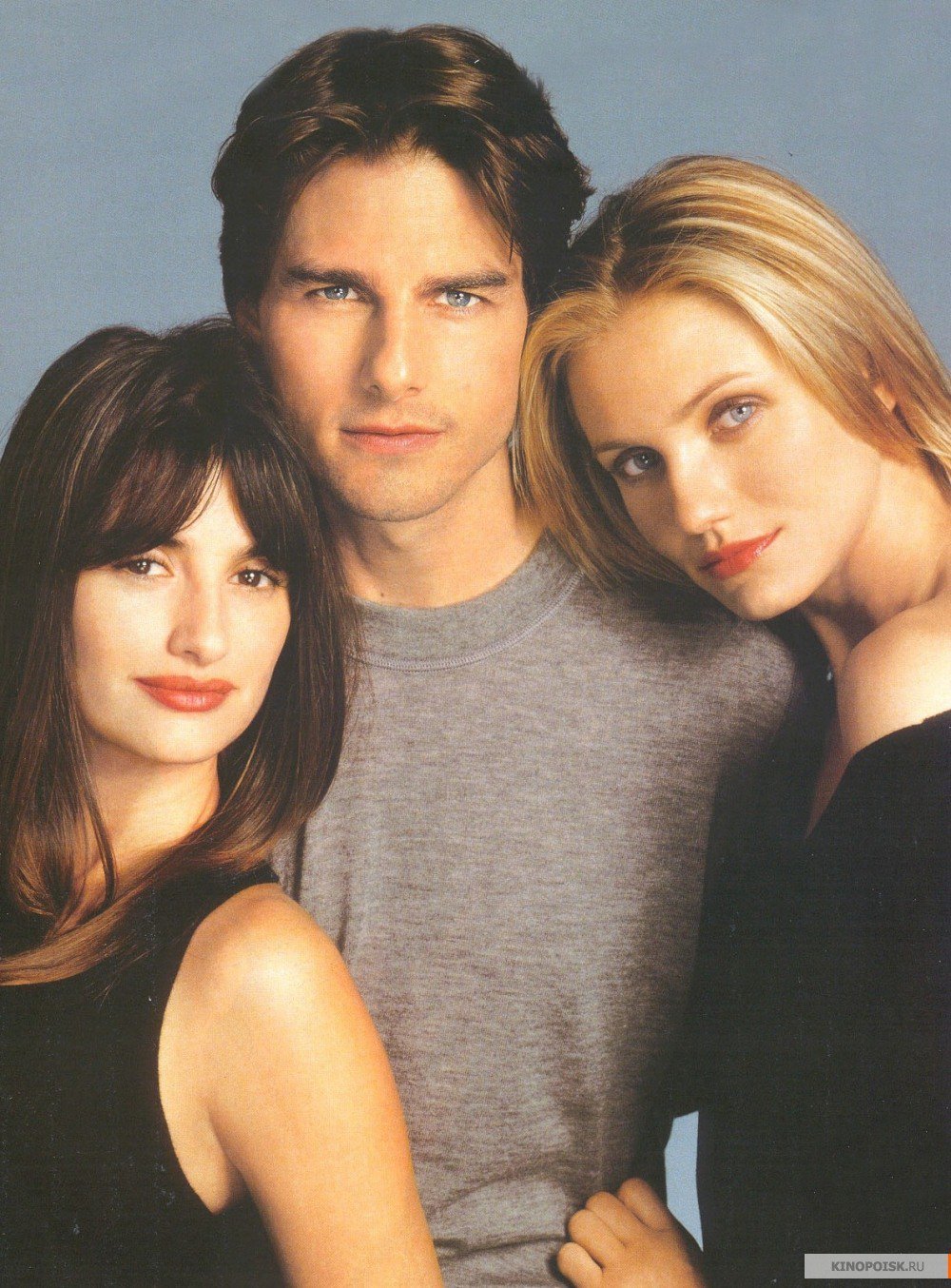 9. Bend It Like Beckham (2002)
Not just a love triangle, Bend It Like Beckham is the story of a Sikh girl rebelling against societal norms to pursue a career in football. She befriends Jules but has to fight against her for their coach's affections. Needless to say, friendship and football trump love and they all live happily ever after.
Why it worked: Friendship and football, need I say more.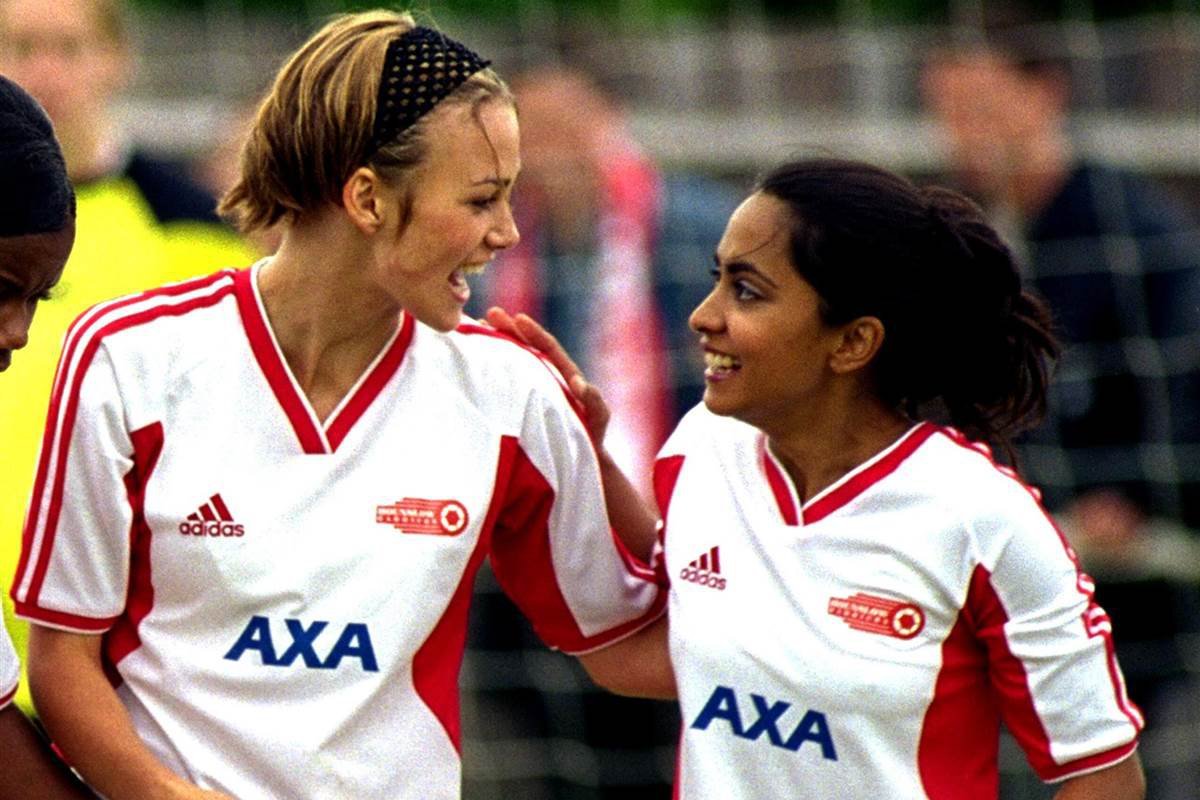 10. Something's Gotta Give (2003)
If you thought being dumped by your boyfriend was bad, what would you do if he picked your mother over you? A story about one's worst nightmare come true, Something's Gotta Give teaches us that no matter how serious your mid-life crisis is, you will get over it and settle down with someone 'appropriate'.
Why it worked: For the sheer cuteness that is an older couple falling in love.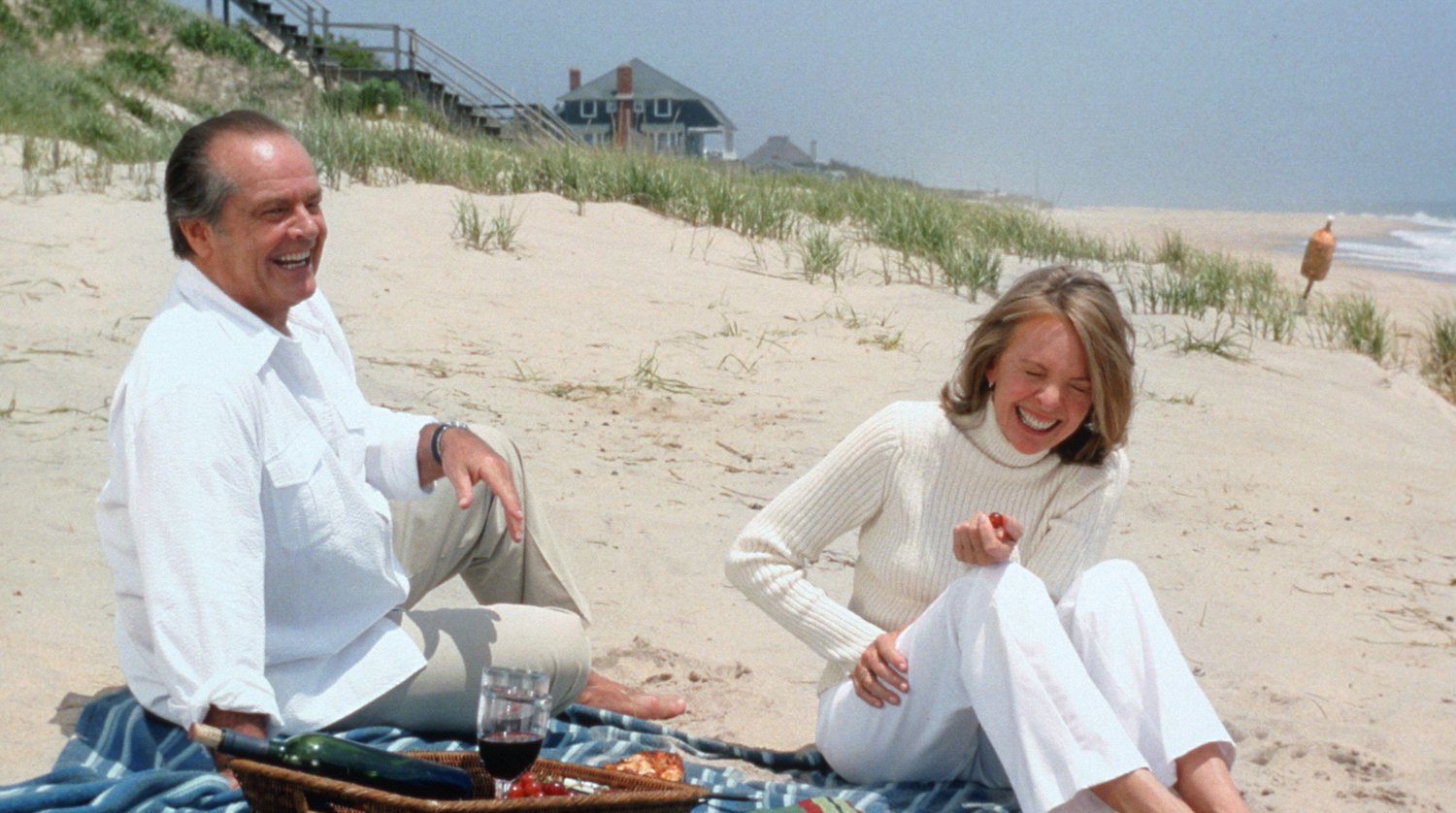 11. The Accidental Husband (2008)
A story of how love gurus are nothing but crooks, The Accidental Husband sees Jeffrey Dean Morgan trick Uma Thurman into matrimony because her advice caused his fiancée to leave him. Because isn't that what we do when our relationship ends; marry someone without their knowledge?
Why it worked: Jeffrey Dean Morgan in a fire fighter's costume.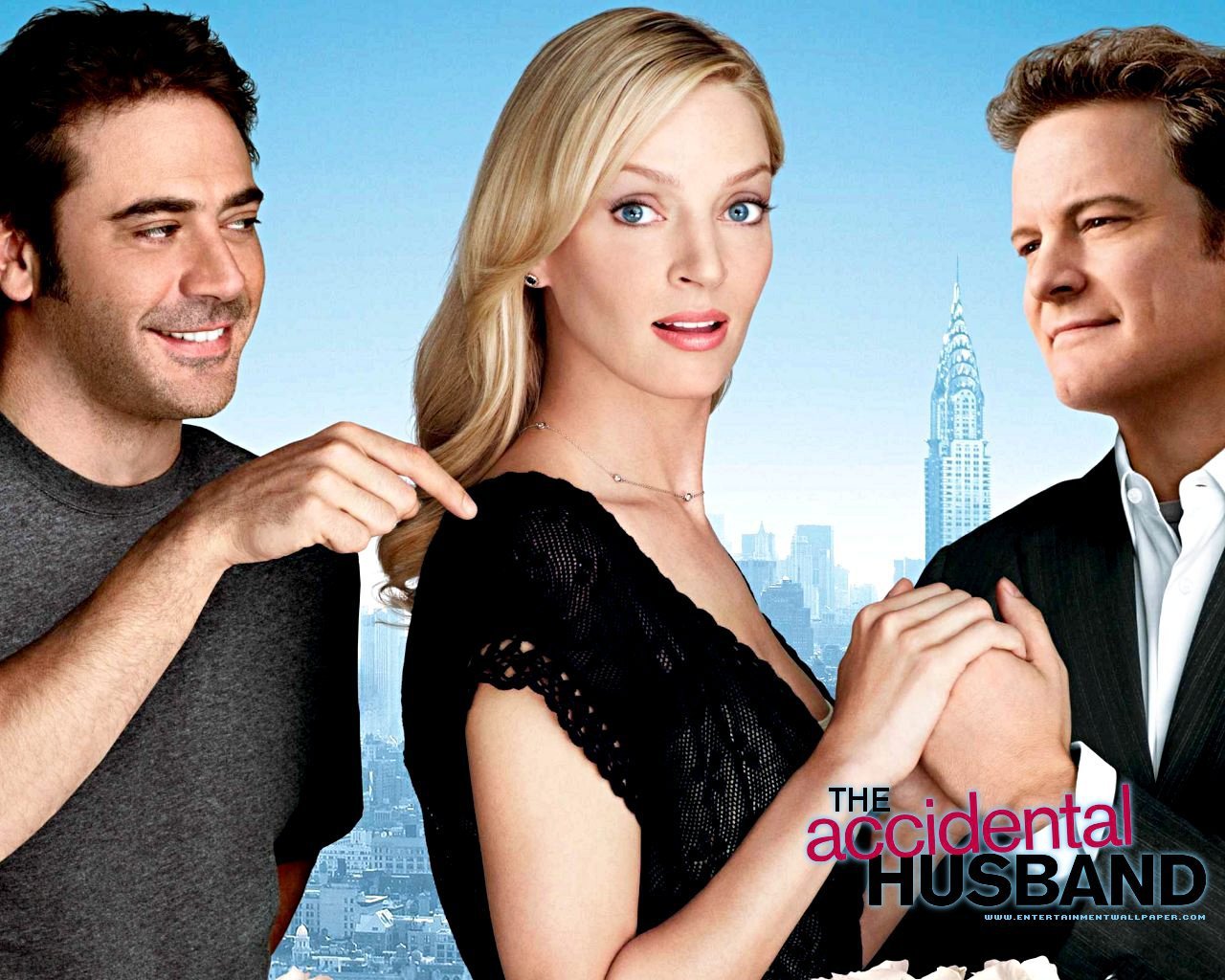 12. Sweet Home Alabama (2002)
Sweet Home Alabama is the story about a girl who wants fame and a high society lifestyle, but has a small town husband holding her back. And isn't home where the heart is?
Why it worked: Who doesn't want to see childhood sweethearts finding their way back to each other?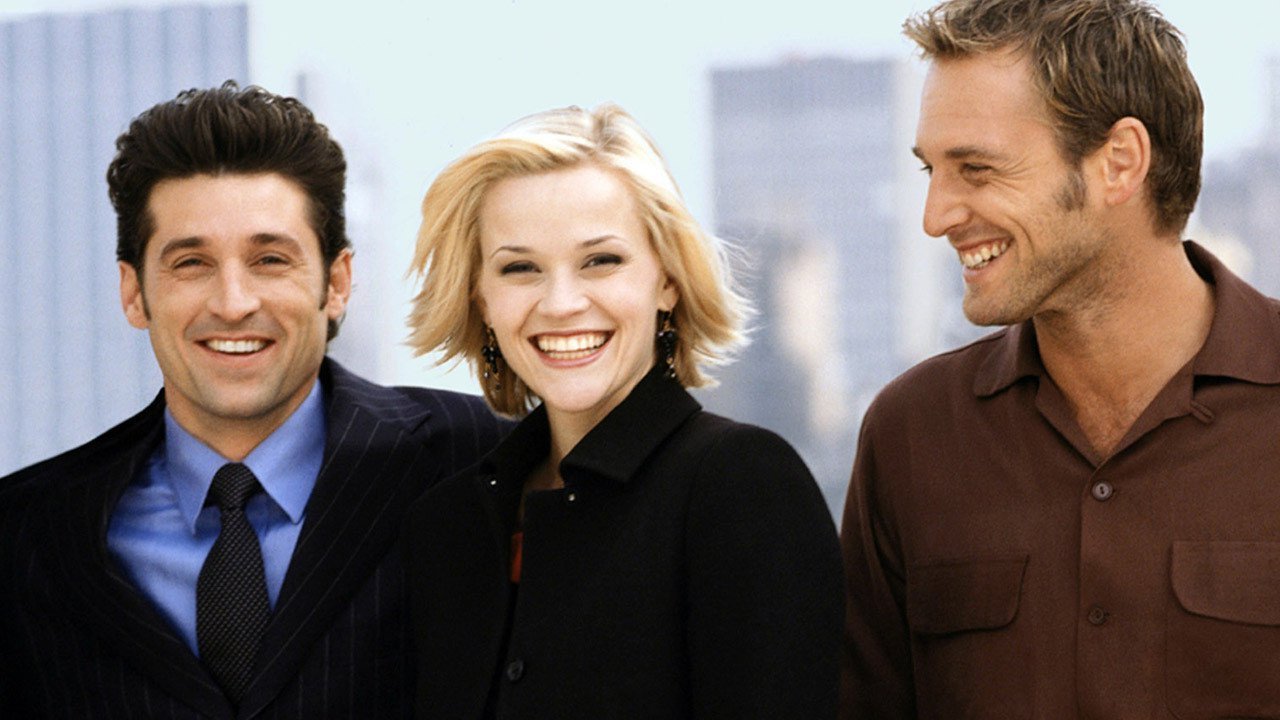 13. Mean Girls (2004)
One of the few good things in Lindsay Lohan's career, Mean Girls is the story of a new comer finding a place in her high school clique, only to realize that there is more to life than popularity ( read: cute boys who suck at Maths).
Why it worked: Dem '90s feels.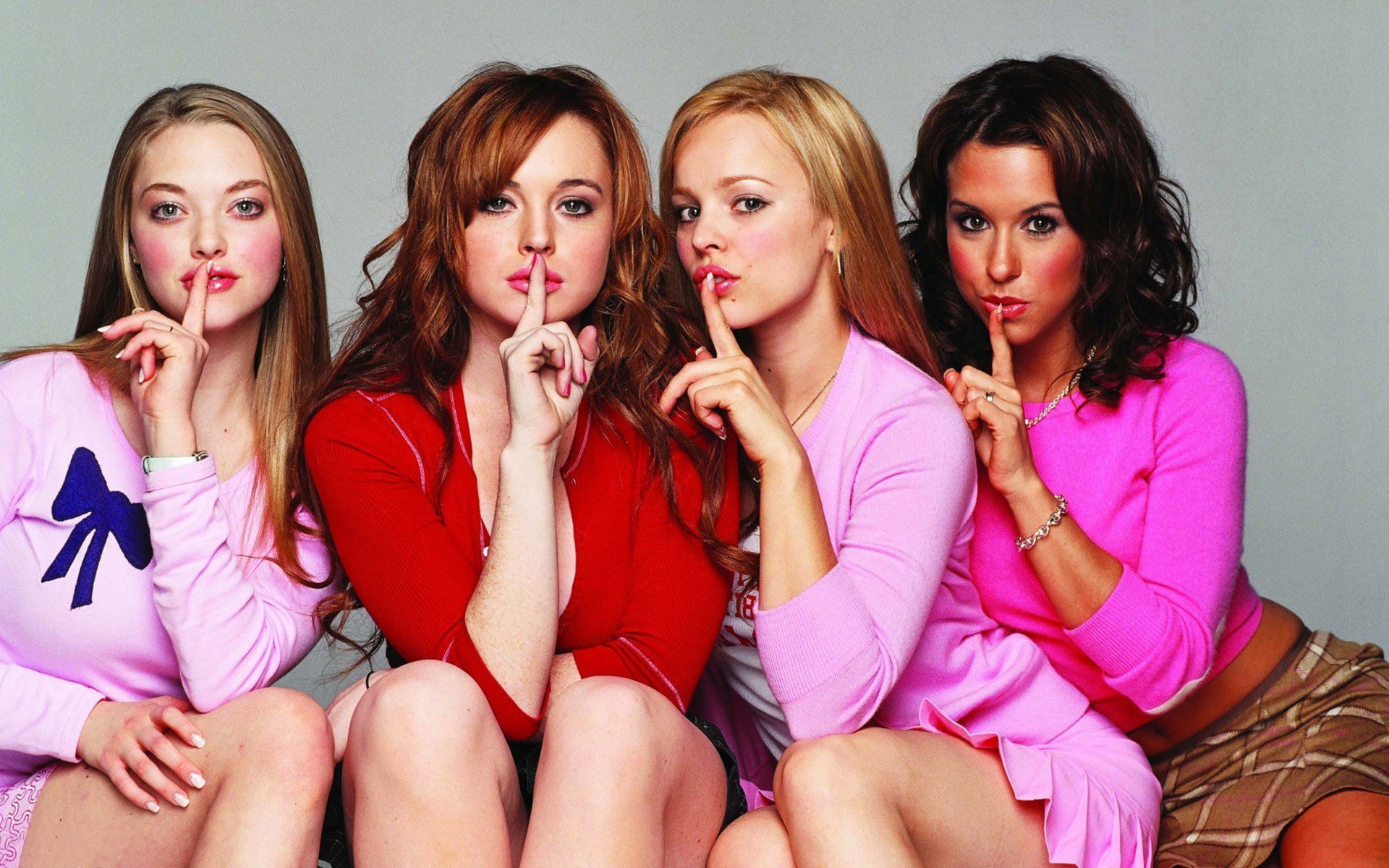 14. While You Were Sleeping (1995)
If you save someone's life, karma will reward you with his cuter brother.
Why it worked: Karma.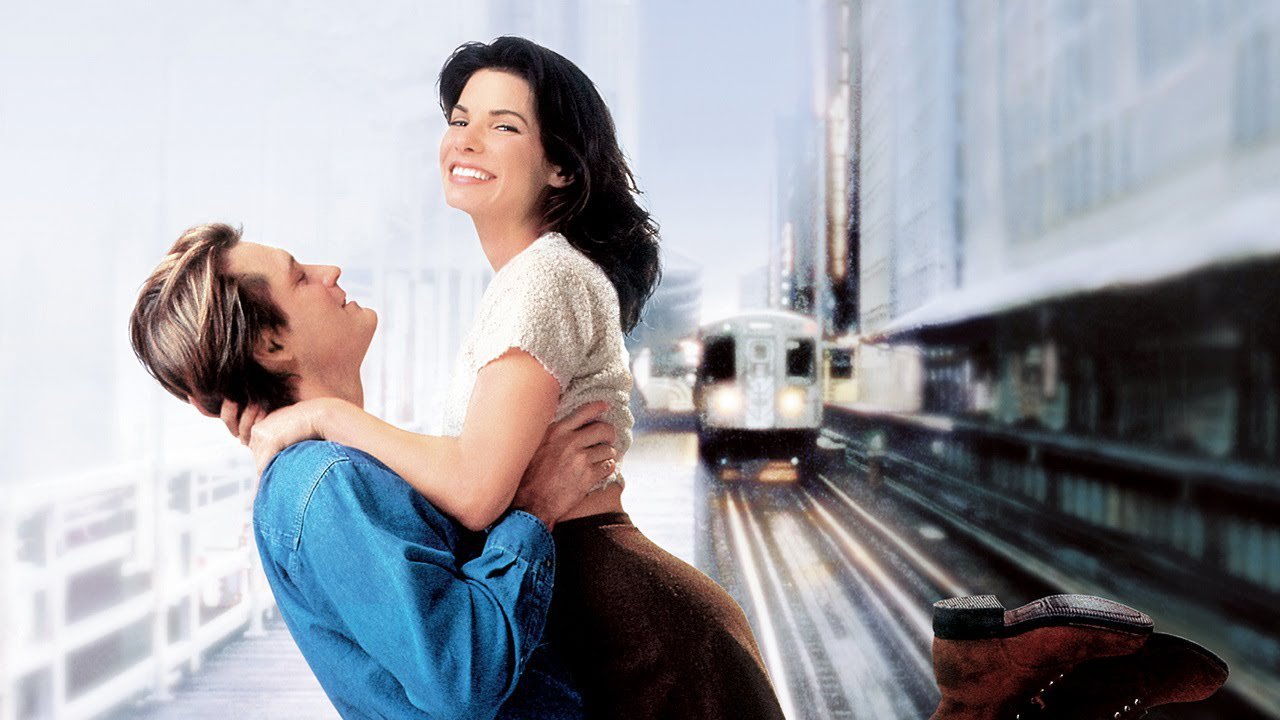 15. Star Wars (1977)
Princess Leia's love triangle was pretty easy to solve once it turned out that Luke Skywalker is actually her brother. Hans Solo sweeps in with his Millennium Falcon to steal her heart and still manages to stay friends with his competition.
Why it worked: If you need a reason for Star Wars' success, my dear friend, you need help.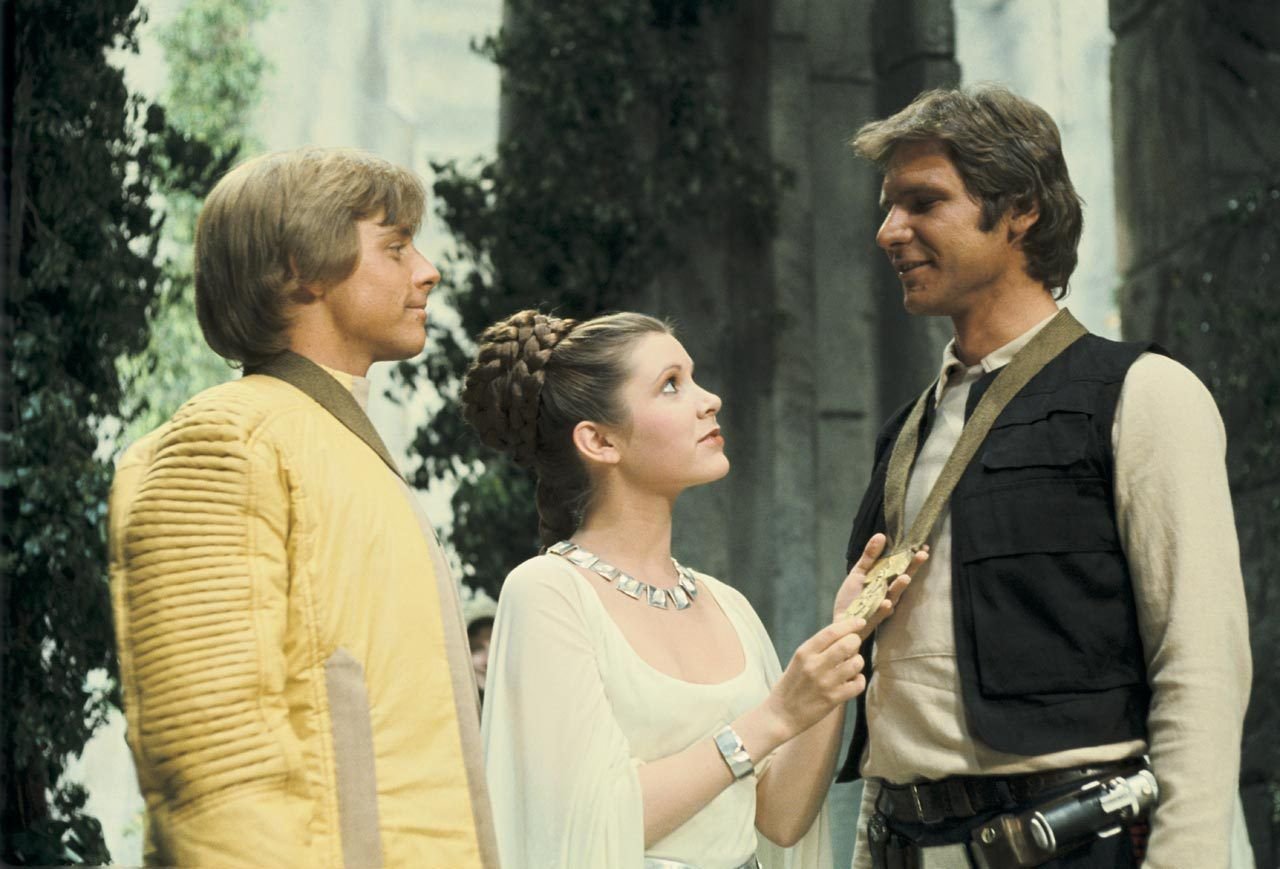 16. What If (2013)
The story of a man's journey out of the friend zone, What If sees Daniel Radcliffe failing at relationship after relationship till he finds true love in his best friend.
Why it worked: Daniel Radcliffe out of Hogwarts.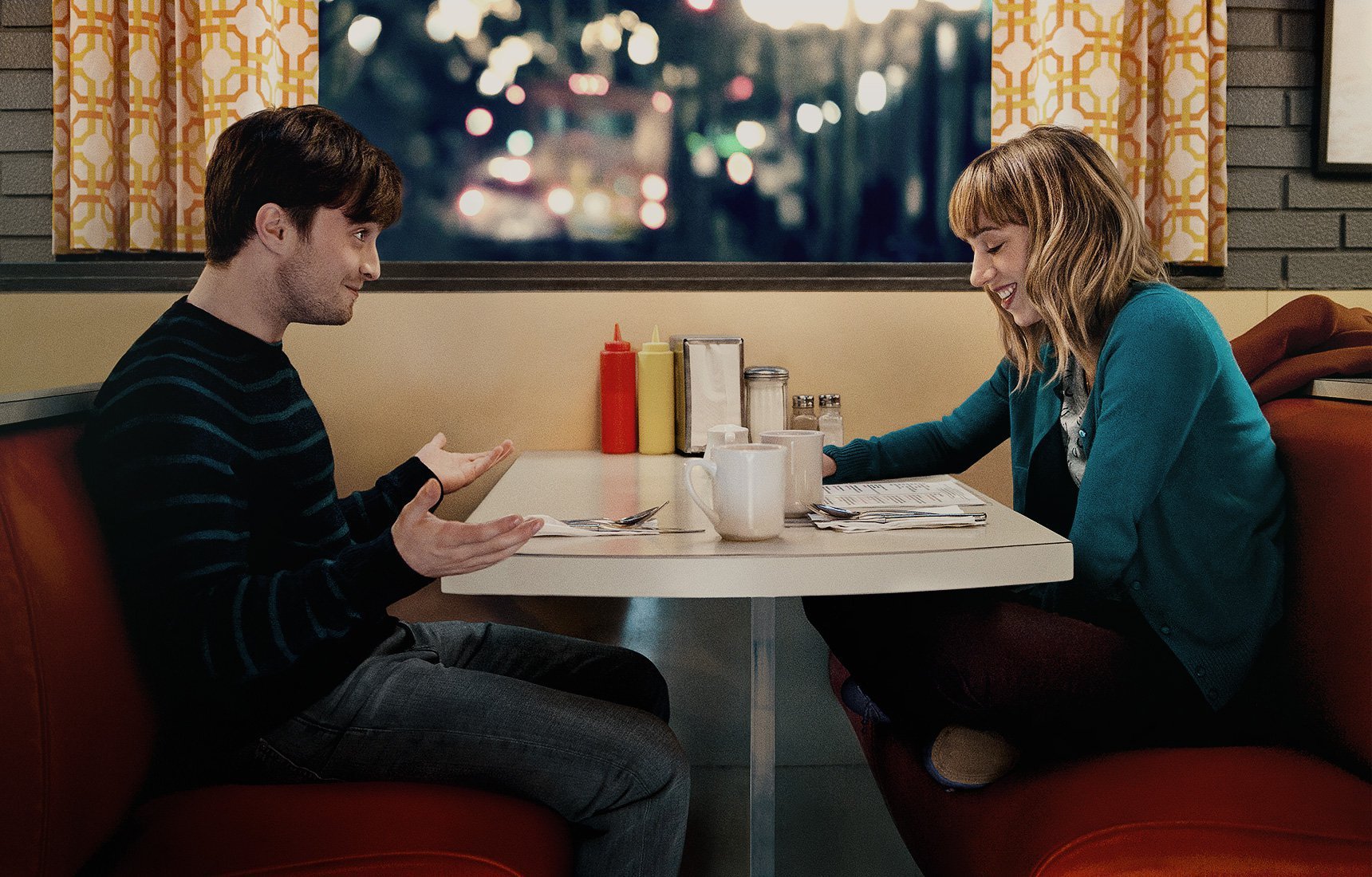 17. The Age of Adaline (2015)
A beautifully shot movie, Age of Adaline is the story of a girl who doesn't age, finding love with her ex-boyfriend's son.
Why it worked: It combines the best of two amazing worlds- Daario Naharis from Game of Thrones and Serena from Gossip Girls.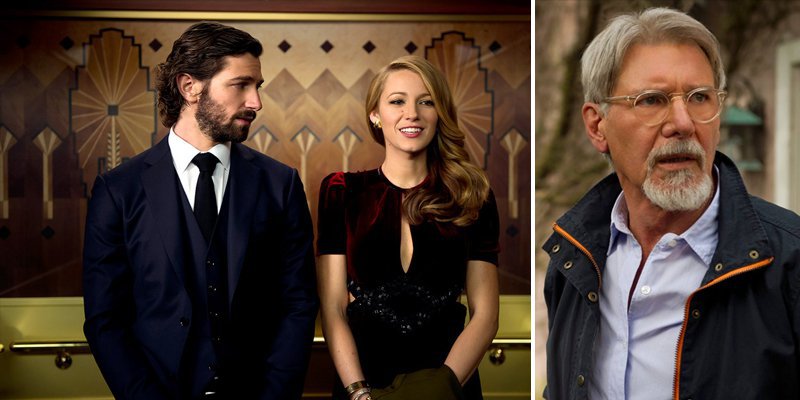 18. Dangerous Liaisons (1988)
Set in eighteenth century France, this film sees a rich aristocrat use one of her ex-lovers to ruin her other ex-lover's wedding in exchange for one night with her.
Why it worked: Sexy times la France.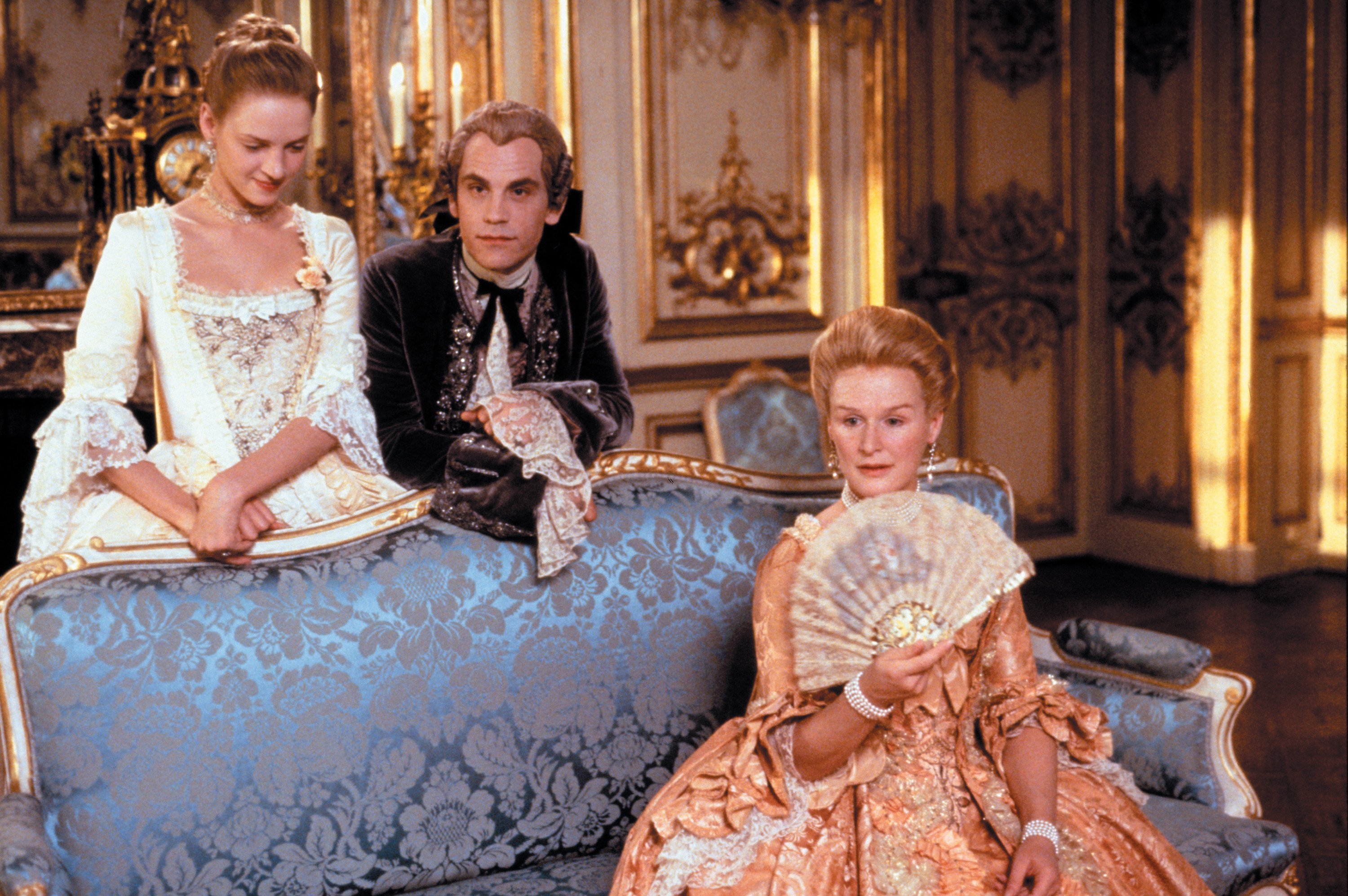 19. This Means War (2012)
Plot: Proof that pretty actors play a more crucial role in a film's success than an actual story line, This Means War is the story of two best friends fighting for the same woman. One of them is a womaniser while the other is looking for true love; 3 guesses for who get's the girl in the end.
Why it worked: It stars Chris Pine AND Tom Hardy. What more can the audience want?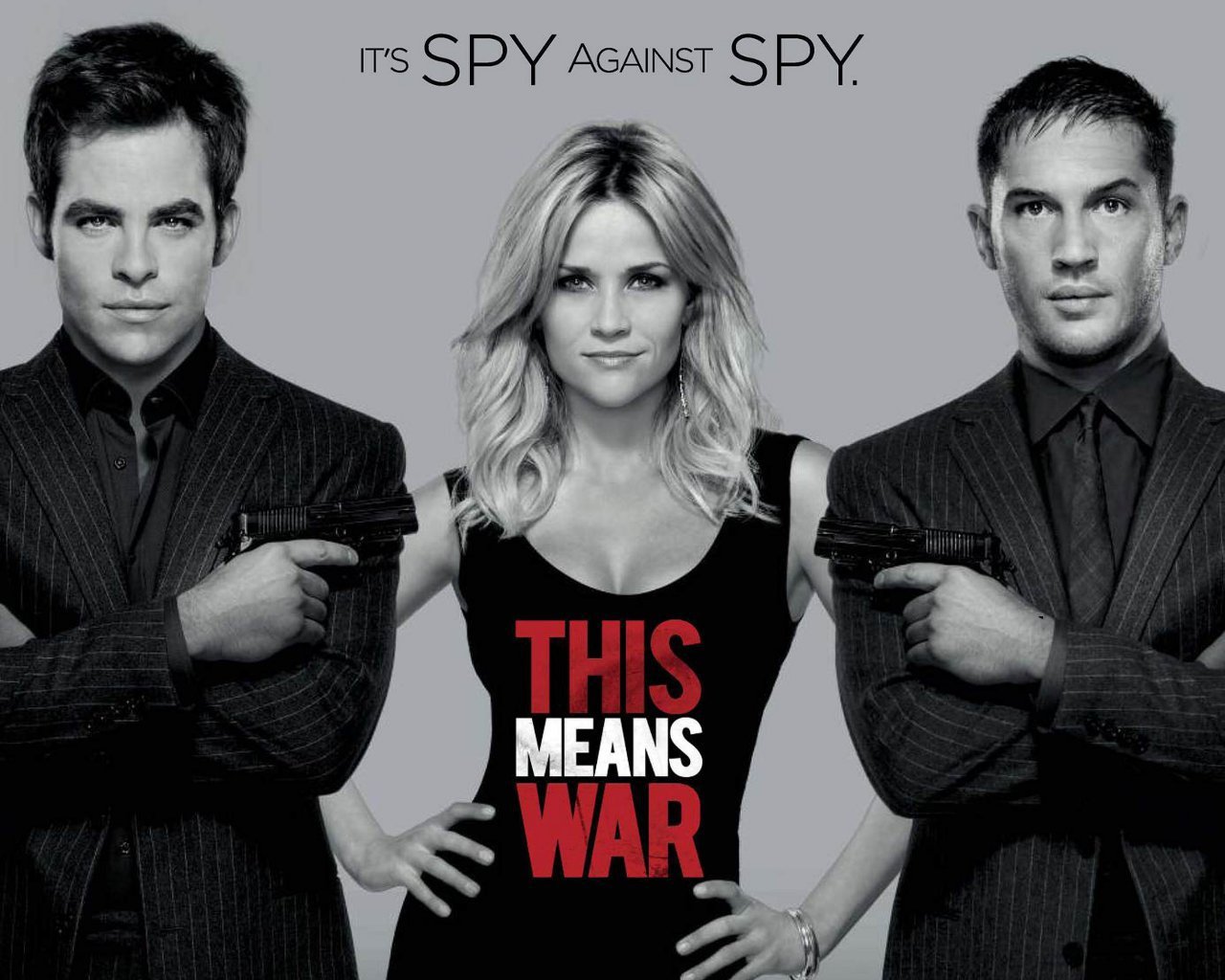 20. Spider-Man (2002)
One of the first superhero films, Spider-Man is the story of Peter Parker who develops super powers on being bitten by a spider. As much as I loved the film growing up, watching it now just makes me realize how clichéd it was. I mean come on, a shy boy who has been in love with his childhood friend for years, gets the courage to tell her his feelings only after he gets superpowers. Does it mean that we too have to get bitten by genetically modified insects to get our crushes to notice us?
Why it worked: Spidey superpowers!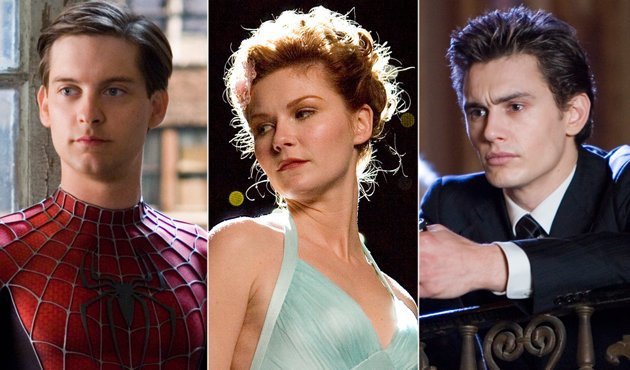 They say, two's company and three is a crowd. Well, they couldn't be more wrong, could they!