In this day and age when most of us take pride in having a superior taste in movies and shows, hating on Bollywood has become a go-to thing. 
As we grow up, there are certain pop culture entities that become a huge part of our lives. Even when we grow up and seem to develop a particular taste, nostalgia always plays an important role when we try and revisit our favourite movies. 
JP Dutta's blockbuster movie Border checks out all the necessary requirements to qualify as India's answer to Citizen Kane. Thoda zyaada ho gaya? Okay. Cool. 
But while most of us think of ourselves as the 'hero' in the form of Sunny Paaji or Akshay Khanna, I've realised that I am more like Mathura Das.
And I think most you are too.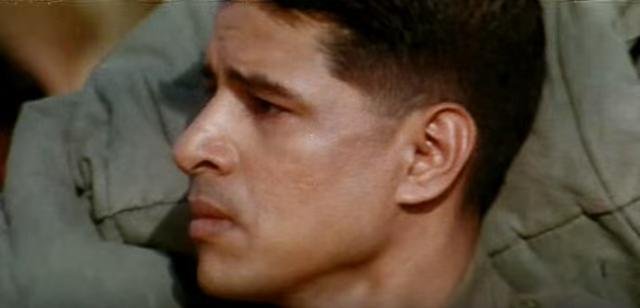 Hear me out.
Much like the larger chunk of pop culture, people often look up to the characters of the greatest movie known to mankind.
Be it Sunny Deol as Major Kuldip Singh Chandpuri, who ran towards an entire batallion of Pakistani soldiers with a grenade launcher on his shoulders. 
But what would I do?
I would run away from each and every problem because fuck that shit, bruh! Things will sort themselves out if you were to run away from confrontation. That's my gameplan. Do you know who else did something similar? Mathura Das.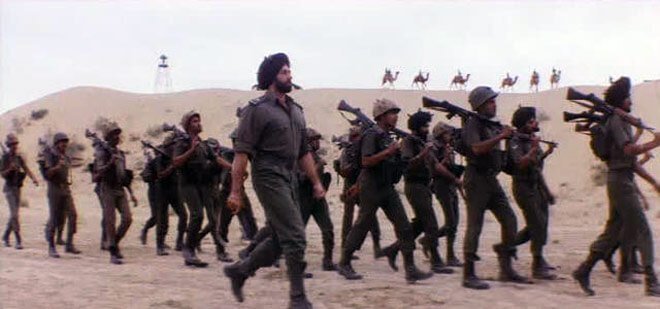 Even Akshay Khanna was excellent as 2nd Lt. Dharamvir Singh. He wanted to live up to his father's name and expectations. 
What did I do?
I didn't listen to my parents when they tried really hard to get me to take up engineering. I didn't want to live up to their expectations. I went full Wake Up Sid and tried to make my own name. Do you know who else did that? Mathura Das. He had no relative in the armed forces and was trying to make a mark in the army.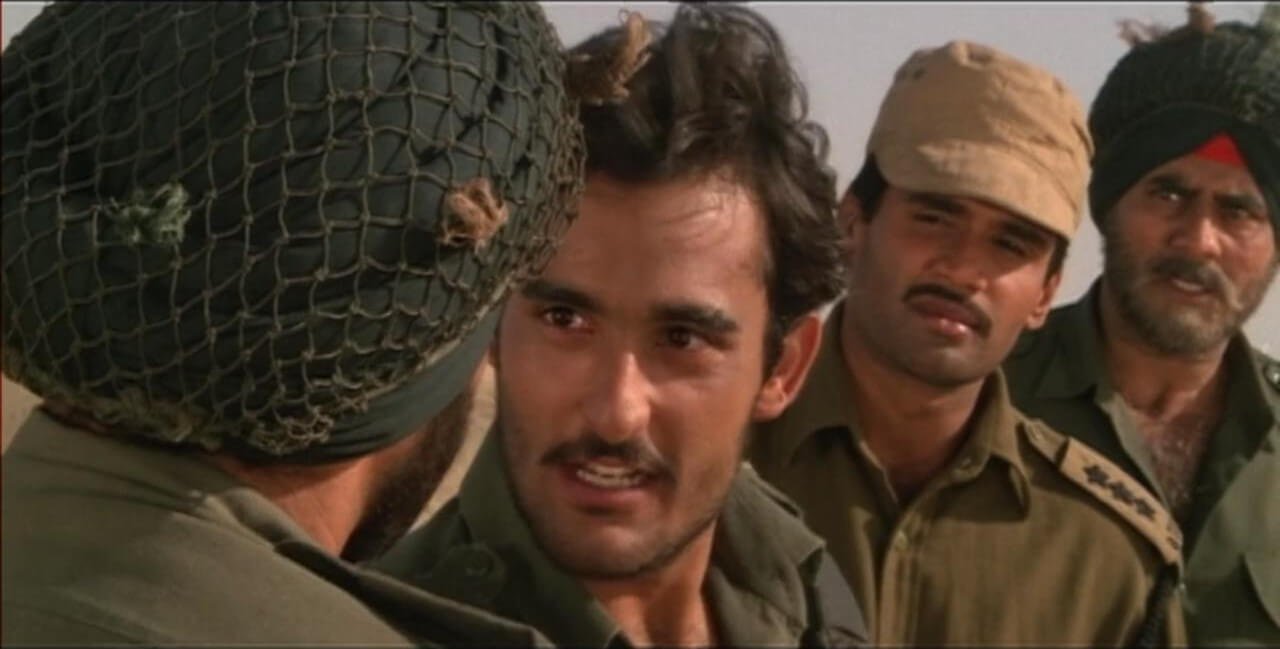 And how can one forget the moment where Sunil Shetty (as Assistant Commandant Bhairon Singh) sambhaloed the MMG.
What would I do?
I can't even adult properly. If I can't even sambhalo my life together, how the fuck do I sambhalo an MMG? HOW!? But do you know a person who couldn't sambhalo his combat vehicle? Mathura Das.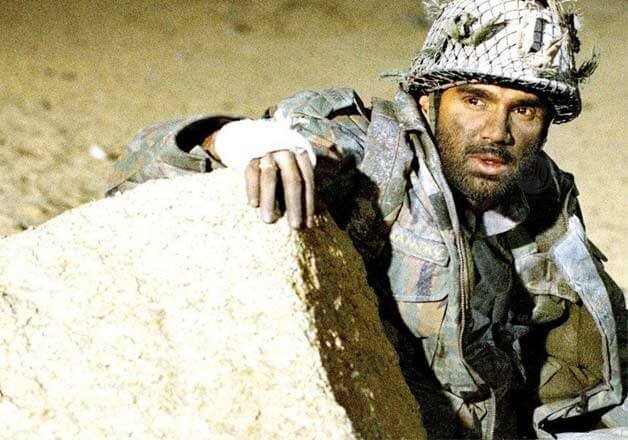 Remember this epic confrontation between Mathura Das and Major Kuldip?
While Rust Cohle tries going overboard with his nihilism and people can't get enough of his extremely quotable dialogues, we tend to forget the gem that Major Kuldip gave us. Talking to Naib Subedar Mathura Das, he said:
"Zindagi ka doosra naam problem hai."
Sahi mein. Meri toh poori zindagi hi problem ban gayi hai.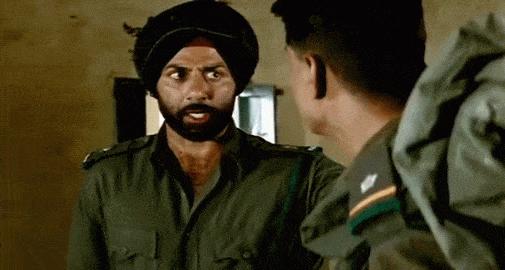 Every time I walk up to my boss to take a goddamn leave, I get the whole lecture about how that one random individual made it to the office even when they were injured. 
Can't I take one day out where I just chill at my place and then still get paid for it?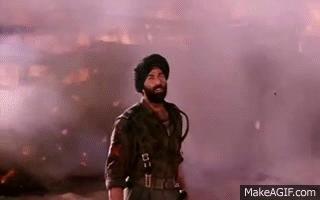 Duniya mein saare log hero nahi hote. Some guys are just there to make up the numbers and make these guys seem like heroes.
Mathura Das was trying to run away from his work. Pfft! I do it every single day. I am a procrastinator of the highest order.
Mathura Das might be an asshole in life, but most of us are assholes too. Once he found out that he needs to help his friends, he did. Much like me!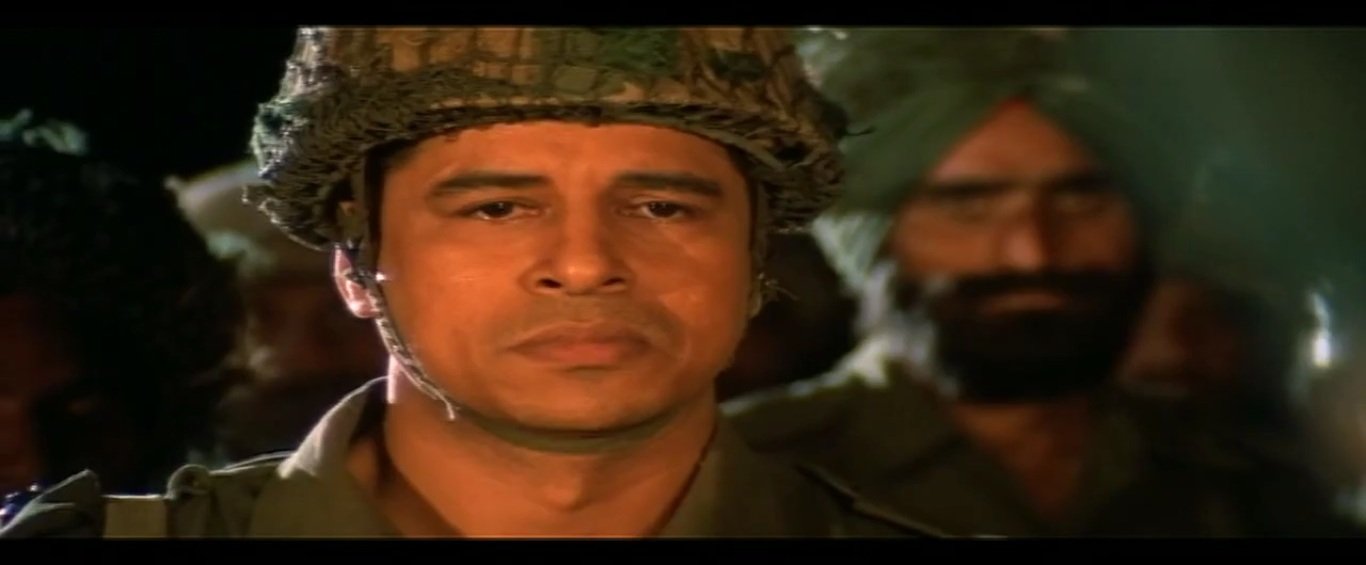 Think about it! You have much more in common with Mathura Das than with any other Bollywood character. He's the guy we've all become. He's the guy we are. 
We are the Mathura Dases of the world.