Ever wondered how Bollywood celebrities could ever get away with the things they say in public sometimes? Well, not always because we're calling them out now. From making casual sexist remarks to downright ignorant statements, here are some of the worst things celebs have said that make us cringe so hard.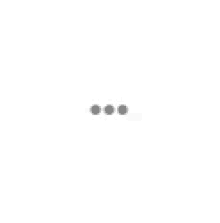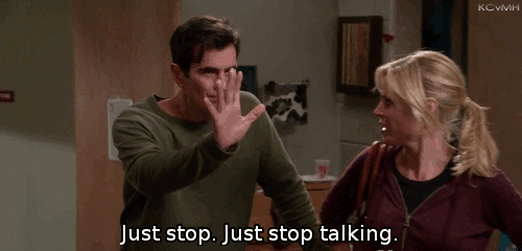 1. When Sonam Kapoor said this on Koffee With Karan and thought she could get away with it. 
If you're not good looking, you are considered a good actor.
- Sonam Kapoor
2. When Rimi Sen said this about her Golmaal director, Rohit Shetty and we wish she had just decided to skip this interview.
Rohit Shetty is amazing as a director. He can make even a black African look pretty.
- Rimi Sen
3. When Govinda made this borderline harassment remark about his co-actresses.
I flirt with my heroines so that they are comfortable when we do intimate scenes.
- Govinda
4. When Sanjay Dutt proved that even Bollywood believes in telling the women in their lives how to live them. 
None of my sisters are in the movies, nor are my nieces going to be. That's how my dad brought up the girls in the family, and I am just carrying his thoughts forward.
- Sanjay Dutt
5. When Mira Rajput shamed women and puppies in the same sentence. 
I love being at home, I love being a mother to my child, I wouldn't want to spend one hour a day with my child and rush off to work, why did I have her? She is not a puppy; I want to be there for her as a mother.
- Mira Rajput Kapoor
6. When Parineeti was so afraid of the F-word. 
I am very often confused to be a feminist but I am not. I am really not. Coming into Bollywood, I think definitely it has made me stronger and more responsible.
- Parineeti Chopra
7. When Kangana made this absolutely ignorant remark about mental health on Twitter and we actually saw it coming. 
Repeat after me, depression is a consequence of drug abuse.
- Kangana Ranaut
8. My question is, why didn't SRK want to sound 'pro-feminist'?
I don't want to sound pro-feminist and say that these girls have made a beautiful film, but they really have. I've always said that I enjoy making films with women.
- Shah Rukh Khan
9. When Sara Ali Khan started a conversation around colourism for all the wrong reasons. 
If you wanna be tan, just put on some bronzer, and if you wanna be fair, put on some powder.
- Sara Ali Khan
10. When Vijay Deverakonda said that dictatorship was the right way to go. 
I don't even think everyone should be allowed to vote because they don't know who they're voting for and why they're voting. I would like to be a dictator if at all. I think that's the way to go… I think somewhere, dictatorship is the right way, but you need to have a good guy.
- Vijay Deverakonda
11. When Sonam tried to shut down the nepotism remarks but instead just added fuel to the fire. 
Yes I'm my father's daughter, and yes I am here because of him and yes I am privileged. That is not an insult. My father has worked very hard to give me all of this. And it is my Karma where I am born and to whom I'm born. I'm proud.
- Sonam Kapoor
12. When Alia Bhatt tweeted this during Salman's court proceeding and nobody appreciated it. 
It hurts when your own are punished, even if they are in the wrong. We love you and are standing by you.
- Alia Bhatt
13. When Rani made this exceptionally tone-deaf remark about sexual harassment and the #MeToo movement. 
It's important for women to believe in themselves and say that if they don't want this to happen, then it'll not happen.
- Rani Mukerji
14. When yet another actor got the concept of feminism all warped. 
I believe in equality. I wouldn't say I am a feminist, I would say I am a woman and above all, I am a human being. I am also as proud to be known as Saif Ali Khan's wife, as I am to be Kareena Kapoor. So that is just the way I am.
- Kareena Kapoor
15. When Salman Khan said that and proved that it can always get worse. 
I feel like a raped woman at the end of the day on the set.
- Salman Khan
16. When Katrina Kaif spoke like a true feminist but ruined it by running from the term itself. 
People say I am not open, but is being open only talking about your relationships? I don't think I am feminist but I don't think an actress should be made to speak about the men in her life when there is so much more to her and what she has achieved. We need to respect that.
- Katrina Kaif
17. When Karan Johar believed that he had to kill a character because she rejected a man. 
The last track met with many polarised responses and rightfully so, but I was like she (Anushka Sharma's character in Ae Dil Hai Mushkil) didn't love him, she has to die. I wrote this character. He loved her so crazily. She could've loved him back, why couldn't she? So she got cancer and she died.
- Karan Johar
We know how you feel, this was a hard list to get through.