Debates over the Internet aren't new. Every now and then we go on a social media rampage to voice our opinions and express our thoughts; be it through Tweets, our Facebook statuses or the comments section. But it's rare that we come across something which transforms from a simple discussion into a bigger issue, and goes on to become an obsession of some sort. This is exactly what has happened with the latest controversy, which had Tanmay Bhat's Snapchat update, regarding a face-swap video involving Lata Mangeshkar and Sachin Tendulkar. 
It's almost going to be a week since the unfortunate video but it looks like people don't want to let go of it; without even realizing that this has managed to overshadow some of the biggest headlines of last week.
These are things that need our immediate attention and call for healthy conversations and discussions. Don't you think that for a nation (which always wants to know something or the other), we are being absolutely stupid by giving into this new Internet obsession?
So, we bring to you 12 news stories of more importance and concern, you should have been following instead of obsessing over a Snapchat video:
1. India ranks fourth in the World's Global Slavery Survey.
Out of 167 countries, India has bagged the 4th spot in terms of the prevalence of modern slavery in the world. The result of the survey were released on Monday and it claims that almost 18 million people of our country are living under such conditions, which by the way is the highest number all over the world given its proportion to our massive population. The segments that qualify to fall under the notion of modern day slavery are – domestic labor, construction workers, sex industries, agriculture, manufacturing, manual labor, fishing and forced begging. Only if talking about Tanmay Bhat could help us rank better next year! *Sigh*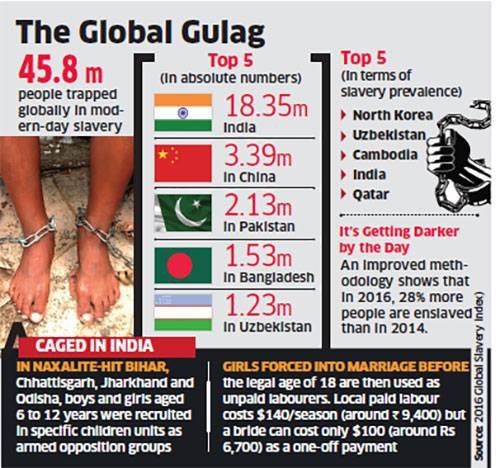 2. Rising racism against African nationals residing in the Capital.
Not one, but seven African nationals were physically attacked by locals in the last few days, in an expression of the latter's racist mentality. One of the victim's cousin, who lives in Rajpur Khurd village, in the dingy areas of Chhatarpur, mentioned that racism is highly prevalent in this area, especially against Africans. Hearing slogans like, "Africans leave our country" is nothing new in this area. This string of attacks against African nationals is being addressed by the External Affairs Ministry and the Home Ministry at the moment. Isn't it disheartening, how we refuse to tolerate petty issues and end up turning a blind eye towards something as disgusting as racism? Ahem! Is it because this will not get some people their cheap shot at fame?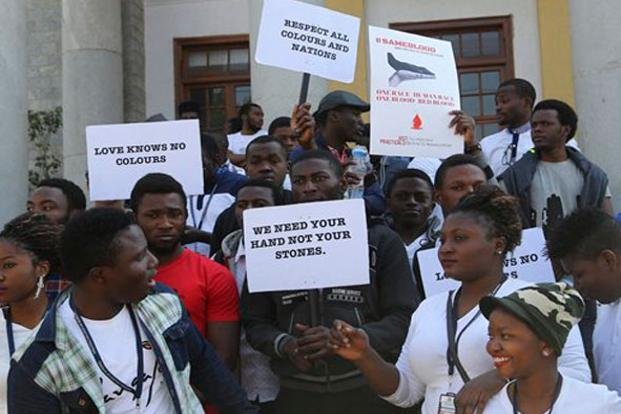 3. Petition to ban Triple Talaqgets the support of over 50k Muslims from all over India.
The Bhartiya Muslim Mahila Andolan (BMMA) managed to gather the support of over 50,000 Muslim men and women who seek to ban the practice of unilateral or oral divorce, popularly known as triple talaq. The BMMA also mentions that this practice of divorce does not feature in the Holy Quran; instead a 90 day time period is given to the couple to sort their issues out and try to reconcile, if possible. This petition was started as a result of the rising ordeal of many women who were divorced by their husbands, using triple talaq, and were then left stranded. The group seeks out for justice and equality for women based on the Quranic tenants, which could be possible after the practice is banned legally.
And there we are debating over banning certain people from the Internet.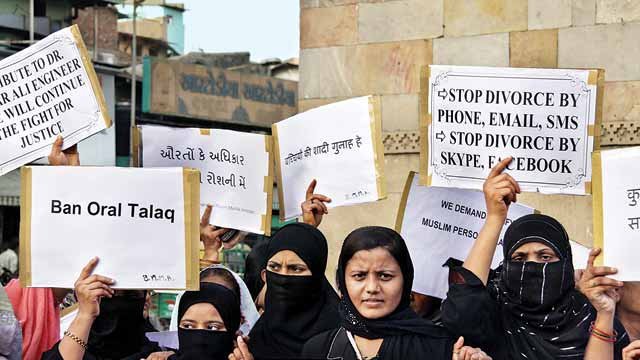 4. Satya Nadella's visit to India.
Remember taking pride in the fact when a man of Indian origin, Satya Nadella, was made the CEO of Microsoft, back in the day? Well, he visited India and hardly anyone talked about it, given that their energies were invested someplace else. Not only did Mr. Nadella invest his time in addressing an audience comprised of young achievers, students, developers and entrepreneurs, he also met with PM Narendra Modi and offered support for programs like Digital India and Startup India. The man also charmed his audience by quoting a couplet from one of Ghalib's writings, apart from discussing the future of technology in India and the world.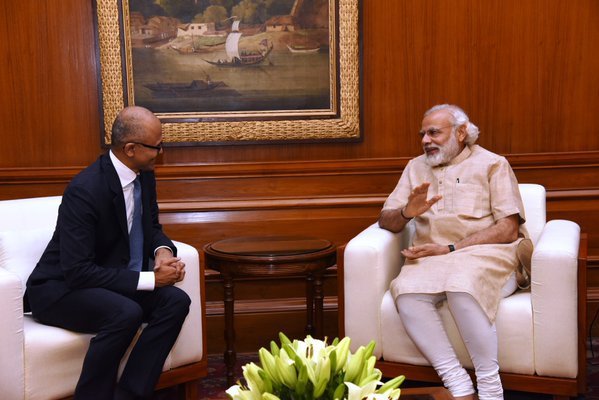 5. Husband files for divorce when his new bride failed his virginity test.
The caste panchayat from a village in Nashik district offered the newly wed groom a white bed sheet to spread on his wedding night, which was to be returned to them on the next morning. This was done to figure out whether his bride was a virgin or not. On producing the sheet in front of the panchayat the next day, it was established that she was not a virgin, and hence impure, given that the sheet had no bloodstains from the night before. As a result of this, the groom was granted permission to divorce his wife, merely 48 hours into the marriage. 
Because, knock knock… Who's it? The 18th frickin' century!
6. 85% pictorial warnings on the consequences of smoking implemented by cigarette brands.
Months of protests by cigarette companies against printing of a larger pictorial warning on cigarette packets finally came to end. The companies gave in to this rule, which was passed this year by the Supreme Court. In a protest against this, tobacco giants like ITC, Godfrey Phillips India (manufacturers of Marlboro), Red and White and Four Square stopped the production of cigarettes and had approached the court. This affected the economy, given that tobacco agriculture contributes more than Rs. 30,000 crores as tax revenue and almost Rs. 6000 crore in foreign exchange, according to the Tobacco Institute of India.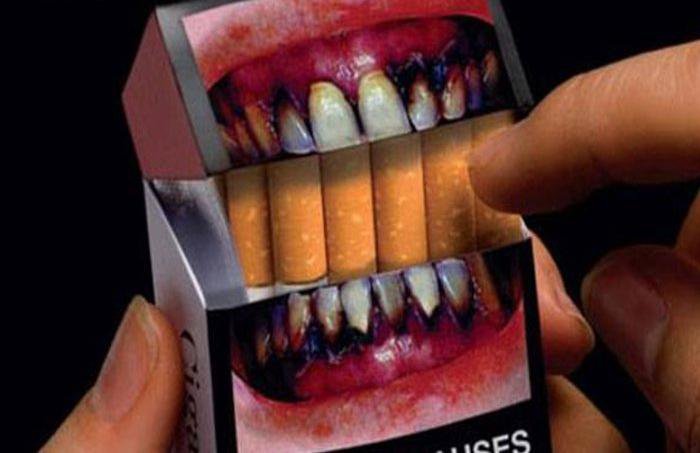 7. World's costliest smartphone launched.
What is being called the 'Rolls Royce of smartphones', world's costliest smartphone was launched by an Israeli startup, Sirin Labs, at an event in London. This is known to be the most expensive smartphone, going at a price of $14,000 (over Rs. 9 Lakhs), with an Android operating system. The makers pride in providing a chip-to-chip 256-bit encryption, which is similar to what the military uses to protect communications. The phone is called Solarin and is claimed to be one of the most secure phones in an age where cyber attacks have become rampant. The phone is available at Sirin Labs' retail store in Mayfair and at Harrods, Knightsbridge in London.
So much potential for becoming an obsession, but sad timing. 
8. Cost of doing business will increase for Indian units of global firms because of the Google tax.
FM Arun Jaitley, in his budget speech, introduced an equalization levy of 6% for payments above Rs. 1 Lakh a year, made by Indian companies to Global website giants like Google, Twitter etc for featuring the former's ads on their web portals. This was done in order to charge these Internet giants that make money from Indian advertisers and escape taxation, given that they aren't registered in the country. For those with an Indian registration, it becomes a costly business since the levy will not get an offset against anything and instead will have a direct impact on the company's profits. 
9. Increasing HIV cases as a result of blood transfusion.
The National Aids Control Organization (NACO) mentioned that 2,234 people all over the country were transfused with HIV-infected blood, in response to an RTI. This has raised serious concerns, given that UP ranks at number 1 with the maximum (361) HIV cases due to transfusion, followed by Gujarat, Maharashtra and Delhi. It is also to be noted that these are just the reported cases while several others stay in the shadows. The Government responded to this by saying that they were working towards stricter blood safety screenings and introduction of technologies to ensure zero transmission. The numbers seem to be rising with every passing day and nothing solid is being done about it. 
10. Explosions at Central Ammunition Depot in Pulgaon kill 16 people.
A massive fire broke out at one of Asia's biggest ammunition depots in Pulgaon, Maharashtra, following loud explosions on 31st May at 1 am. The destruction was immense, killing 16 people and injuring many others. The explosions led 7 people blown into pieces, and their body parts were later recovered from the site. Out of the men who were killed, there were 13 firemen, 2 army officials and 1 jawan. A sum of Rs 5 Lakhs is promised to kin of the deceased and Rs 1 Lakh to those of the injured as compensation to this tragic episode. 
This is a genuine matter of concern.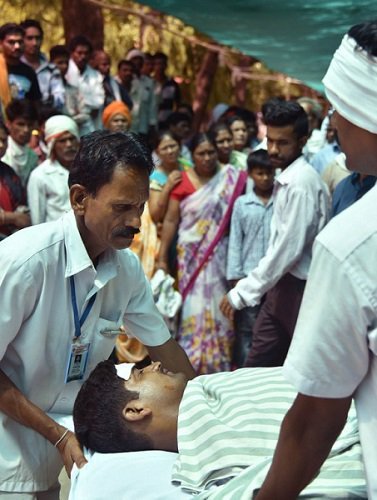 11. India's GDP grows at 7.6% this year; fastest in five years.
Growing at the rate of 7.6% in year 2015-16, India's GDP saw the fastest growth among many large countries, and even overtaking that of China. A rise of 6.2% was recorded in the real per capita income too. The growth was much higher than the predictions, given that there existed simultaneous growth in inflation as well. There was over 7% growth in sectors like finance, real estate, professional services etc. The growth rate is termed to be phenomenal, given the regular economic imbalances. 
And, why aren't we talking/Tweeting/posting about this, again?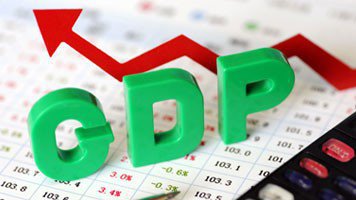 12. Over 26,000 flats that were to house slum-dwellers, remain empty.
According to a report by The Quint, in 2010, the Delhi Government built 27,344 flats to rehabilitate people from the slums; out of these 26,288 still remain empty. These flats were constructed in Dwarka, Bawana, Baprola and Ghoga. While some slum-dwellers were shifted, many were allotted flats but never moved into them. This was followed by the change of the Delhi Government, and as always the process reached a standstill. Almost 49% of the capital's population lives in slums where conditions are worsening with every passing day. This is an issue that needs to be immediately addressed, given that these flats would soon deteriorate and so will the living conditions in the slums.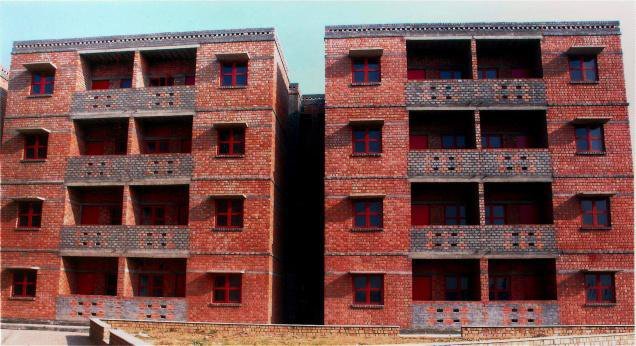 We understand that everybody has a right to voice their opinion, but why restrict ourselves to the trends? Why indulge in something, which drives our attention away from graver and much more crucial issues? Because for a nation like ours, there are better things to know, vital issues to address and wiser opinions to express. Amen!