On October 17, Sony TV released a promo of Indian Idol's season 11 auditions. Shockingly, the promo showed one of the judges on the show, Neha Kakkar being harassed by a fan.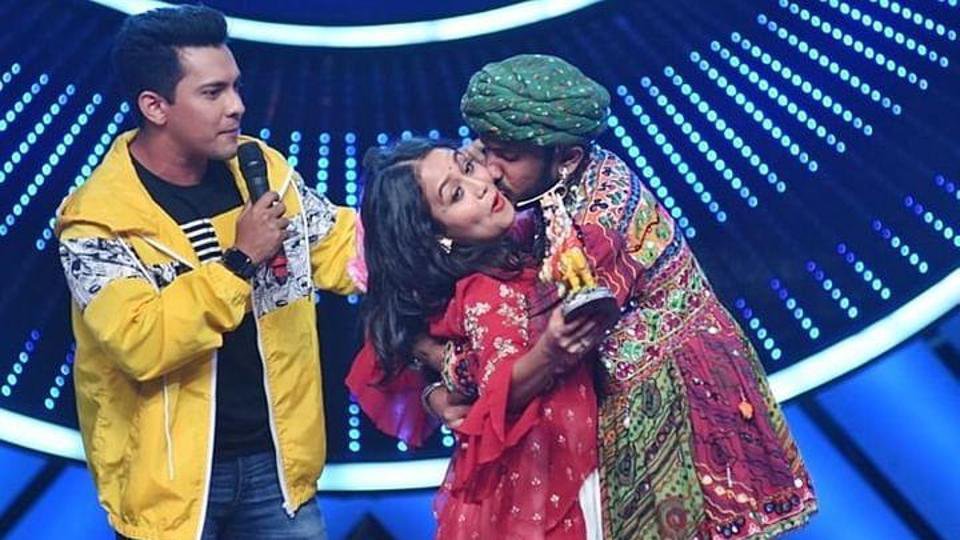 A fan came on stage and forcibly kissed the singer, who ran off the stage. Obviously, the incident didn't go down well.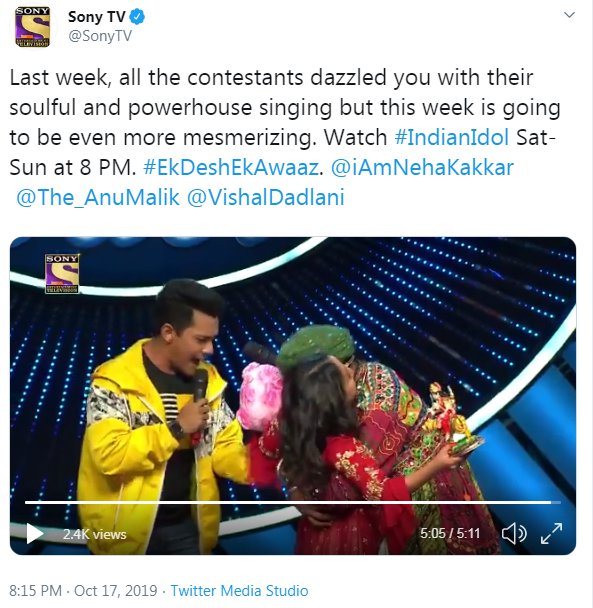 One of the judges, Vishal Dadlani even tweeted that he was ready to call the police. However, the channel seems to be using the incident to popularise the show.
From running the incident as a part of their promo on prime time, to choosing not to comment on the issue, the channel has been quite insensitive about it. What took place on that stage was a case of workplace harassment. Neha was kissed without her consent, and no that is not 'spicy' content that can rile up your TRPs. A fellow judge, Vishal Dadlani and host Aditya Narayan were the only two people who commented on the incident and consider it problematic. 
But this is not the first time reality television shows have brushed an important issue under the rug. During the filming of a comedy show, actor Akshay Kumar passed a lewd remark about comedian Mallika Dua. He said, "Aap bell bajao, main aapko bajata hoon."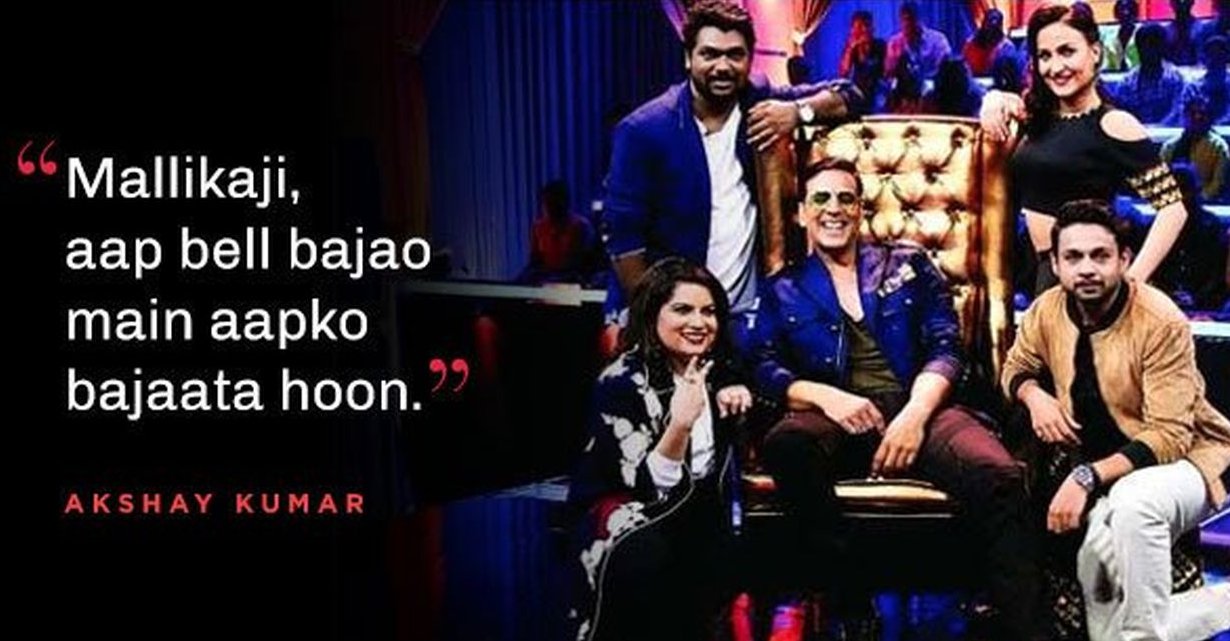 That clip was aired, in promos and as a part of the show by the channel as well. A lewd remark against a woman was used by the channel to popularise its show. This lead to a heated debate on Twitter, where Mallika's father called out Akshay Kumar for his remark.
Rampant sexism, sexual misconduct and harassment have become a part of Indian TV. With prime time hours being taken by The Kapil Sharma Show and Bigg Boss, it has conditioned a large audience into believing that 'kitchen jokes' and passing lewd remarks are acceptable and have no dire consequences. No, asking a woman to go to the kitchen as a part of your script is not funny. Telling a woman ghar ja ke kaam kar (looking at you Kapil Sharma), is not funny.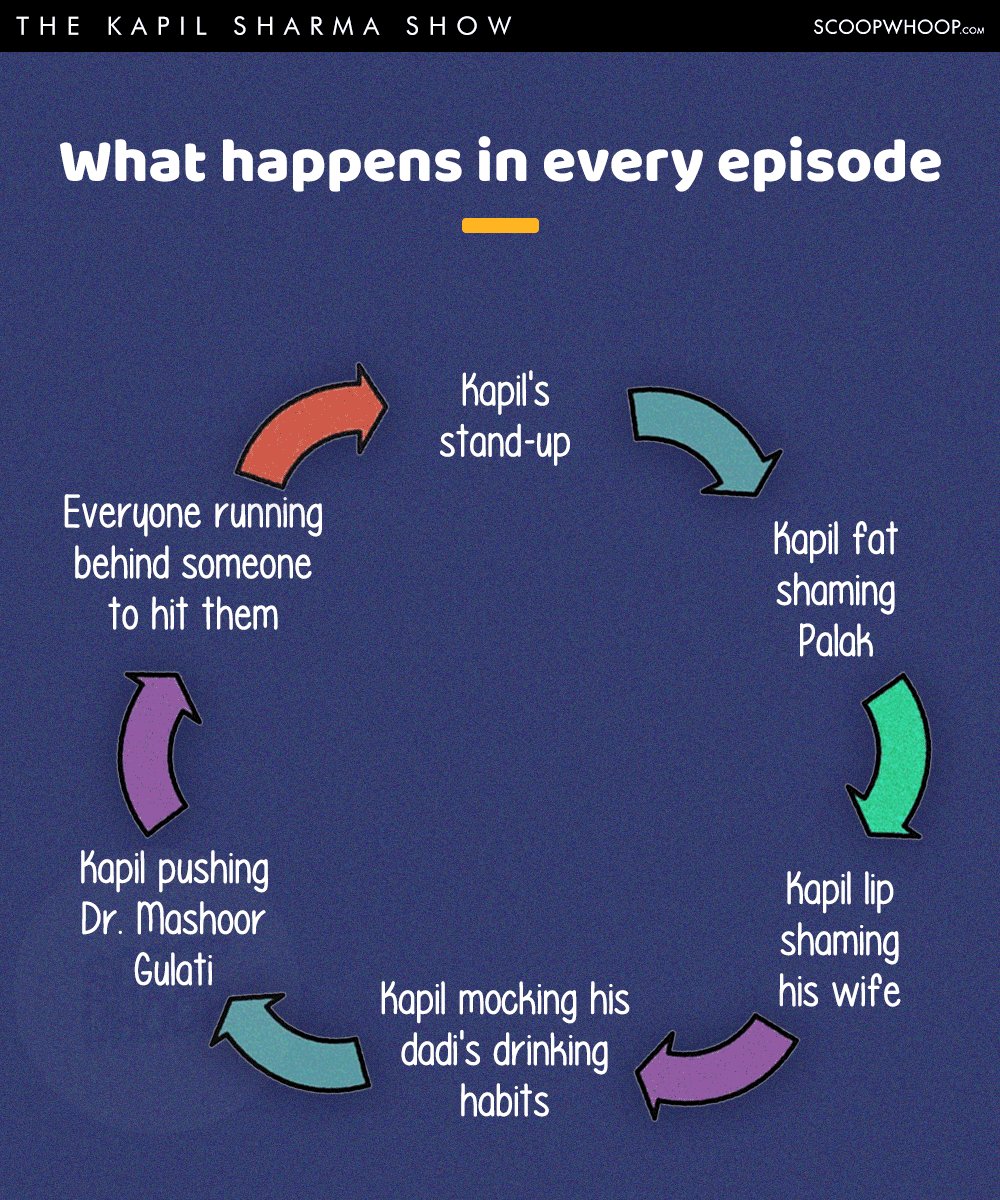 'The audience' likes it is no longer an excuse to show us stuff that would usually have one kicked out of a workplace. This is clear case of workplace harassment and maybe it's time Indian TV shows understood they operate within the same rules. Making a show out of 'bad behaviour' is the real 'bad behaviour'. And it's time to stop.
Also Read: Singer & Reality TV Judge Neha Kakkar Harassed By Fan, Forcibly Kissed On 'Indian Idol'