An Indian-origin television actress in the UK had a lucky escape when she hid in a restaurant freezer during the terrorist attack in Spain where a van ploughed through pedestrians, killing 14 people and injuring around 100.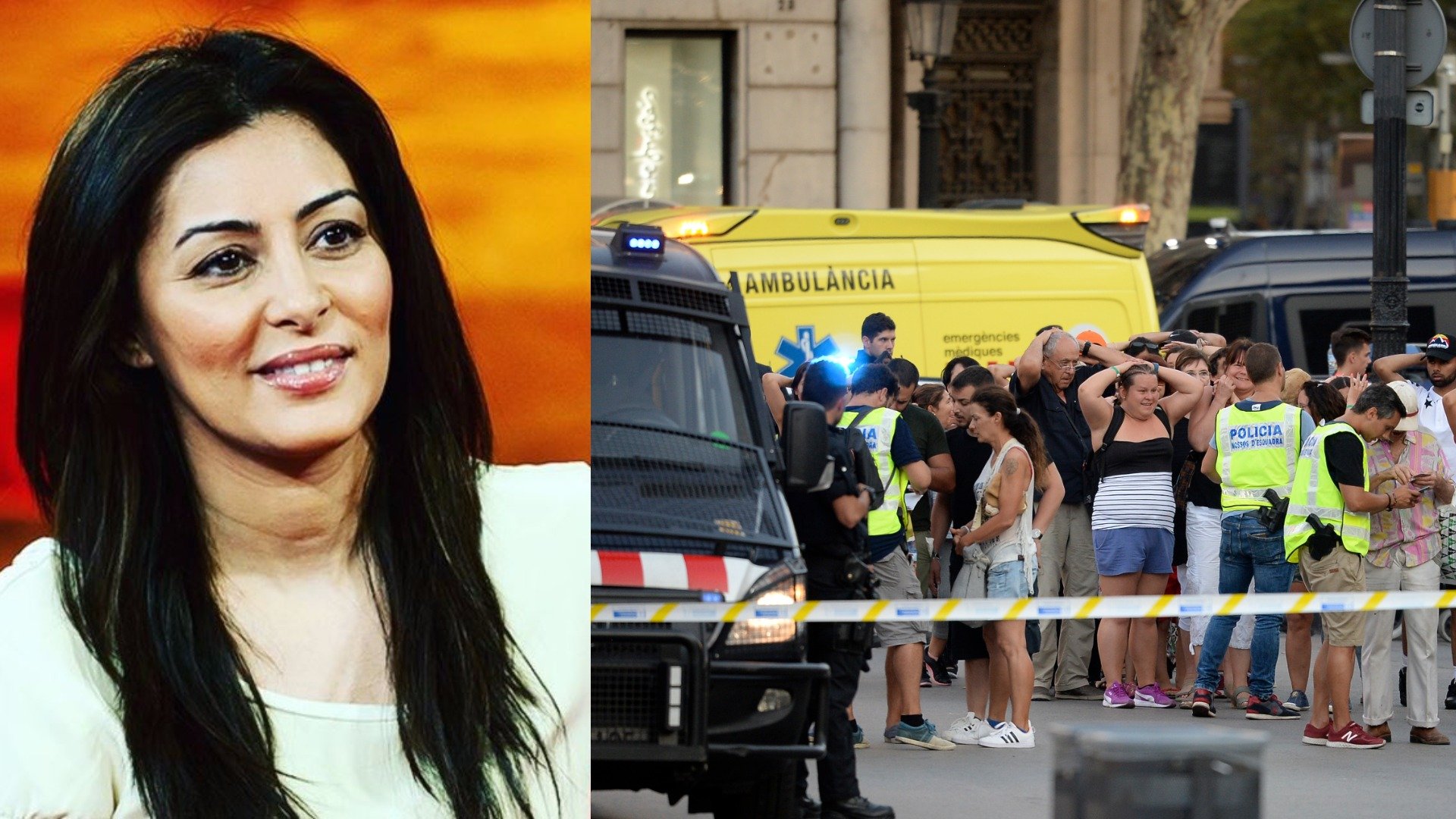 Laila Rouass, 46, who was on a holiday in the city with her 10-year-old daughter Inez Khan, live tweeted from her hideout as the attack unfolded in the busy Las Ramblas area of the city.
Rouass, born to a Moroccan father and Indian mother, is a popular star on British television having appeared on shows such Footballers Wives and Holby City.
Rouass, who is married to British snooker player Ronnie OSullivan, began her television career in India as a VJ on Channel V during the 1990s.
Thanking the staff, she again tweeted towards the end of her ordeal.
After leaving her restaurant hideout on Friday, Rouass shot footage of a police helicopter in the sky above Barcelona and has since posted no further updates on social media.
Four terror suspects have been arrested over the incident which Spanish police described as a 'terrorist attack with the aim of killing as many people as possible'.
Five terrorists wearing suicide belts who were planning a second attack in the coastal town of Cambrils were shot dead by police.
A van driver yesterday ploughed into crowds of pedestrians on Barcelonas most popular street in broad daylight, killing at least 14 people. The Islamic State terrorist group has claimed responsibility for the attack.
(Feature Image Source: Instagram/lailarouassfc & AFP)