Khal Drogo played by Jason Momoa left several swooning despite the fact that he, you know, pulled peoples' tongues out through their throats. But he's totally rocking that bad boy image in real life as well. 
Here's more proof of his prowess. An Instagram video he posted shows him just chilling, sipping some cold ones, y'know like everyone else does and chucking tomahawks which strike bulls' eye. Darts are probably too tame for him.
Momoa is in St John's, Canada to shoot for Season 2 of Discovery Canada's Frontier. He came down to axe-throwing business Jack Axes for some tomahawk throwing action. In the video he introduces himself as "I'm Jason Momoa. I like beer and throwing tomahawks. And if you're in Newfoundland, you should come down to Jack Axes". before nailing it.
There will be more occasions to gaze upon his gorgeous self when he plays Aquaman, slated for release in 2018. If this leaves you asking for more, you could check out his rippling muscles in reruns of Game of Thrones.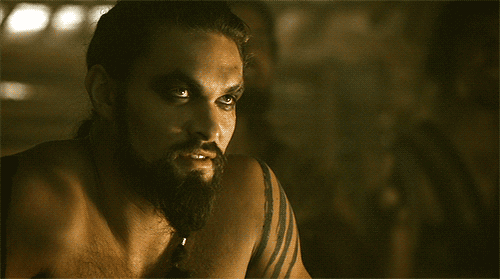 Badass level max.