Jonas Brothers just made a fan's day over the weekend. 
According to reports, Joe, Kevin and Nick Jonas along with Priyanka Chopra gave a surprise visit to their fan Lily Jordan, who could not attend a concert of the boy band as she was going through her chemotherapy for her cancer treatment.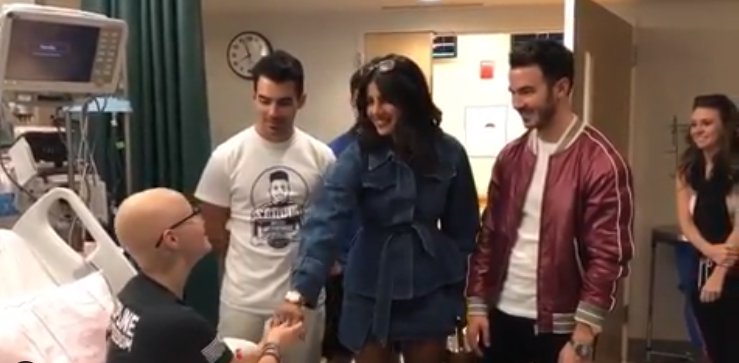 A viral video of this gathering was shared on Instagram where Nick Jonas was seen introducing his wife Priyanka Chopra to their fan. After shaking hands with Priyanka, Lily adds, 
Oh my gosh hi! Hi nice to meet you. Oh my gosh you're so beautiful. 
In the video, the Jonas Brothers are also seen asking Lily if she wanted a song dedicated towards her at their next concert when she says that their song SOS is her favourite.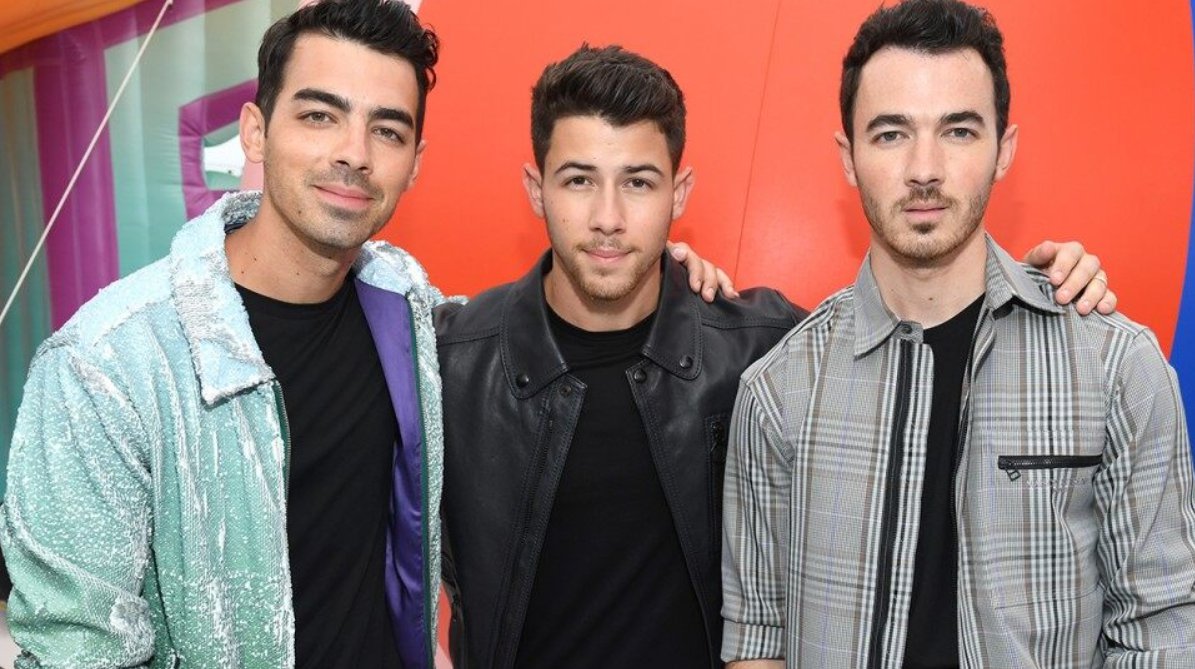 After the interaction, Lily  thanked the Jonas Brothers for their visit and shared a few pictures taken with the boy band on her Instagram. 
The fan had mentioned in a post that how she was supposed to attend a Jonas Brothers concert in Hershey but had to get chemo instead. Several people re-shared this message which ultimately reached the brothers. 
Fans had nothing but appreciation for the brothers after their kind gesture. 
Well that is absolutely lovely. May you heal well and quickly, young lady.

— Louise Proulx Ⓥ (@Louisepru) September 3, 2019
So Beautiful For Them To Stop By And Make Her Dreams Come True 🌹❤️🌹💙🌹💙🌹💙

— Elizabeth Sissy Sexton Warf (@SissyWarf) September 2, 2019
That is class!!! I'm glad to see some love given to those who matter, out future

— Jennifer Tollan (@JeniTollan) September 2, 2019
Classy @jonasbrothers – renews the faith in the human condition. With so much hate in the world, these guys spread love and compassion.

— Michael Lynch (@mprlynch) September 2, 2019
Something nice and heartwarming for a change

— Olivia Doodle (@Lelabird) September 2, 2019
I wasn't before but I am now officially a Jonas Brothers fan. What a wonderful thing to do! The kindnesses you perform come back to you.

— Charlie Alzamora (@chalzamora) September 2, 2019
That's awesome! Using their status in such a powerful way is truly beautiful! God bless Lily & the Jonas Brothers!

— Chris Gentry (@ChrisGSrCC4269) September 2, 2019
There are angels on earth. How precious of them to do that.

— Bamalady (@Bamalady14) September 2, 2019
Jonas Brothers are packed with their Happiness Begins mega tour, which is the first one after they reunited.