Kal Ho Naa Ho, the movie that made us laugh and sob at the same time, has to be one of the classics of all time. From their hilarious humour and heart-warming characters to a heart-wrenching plotline, each scene of the movie was packed with different sorts of emotions that still makes our hearts ache.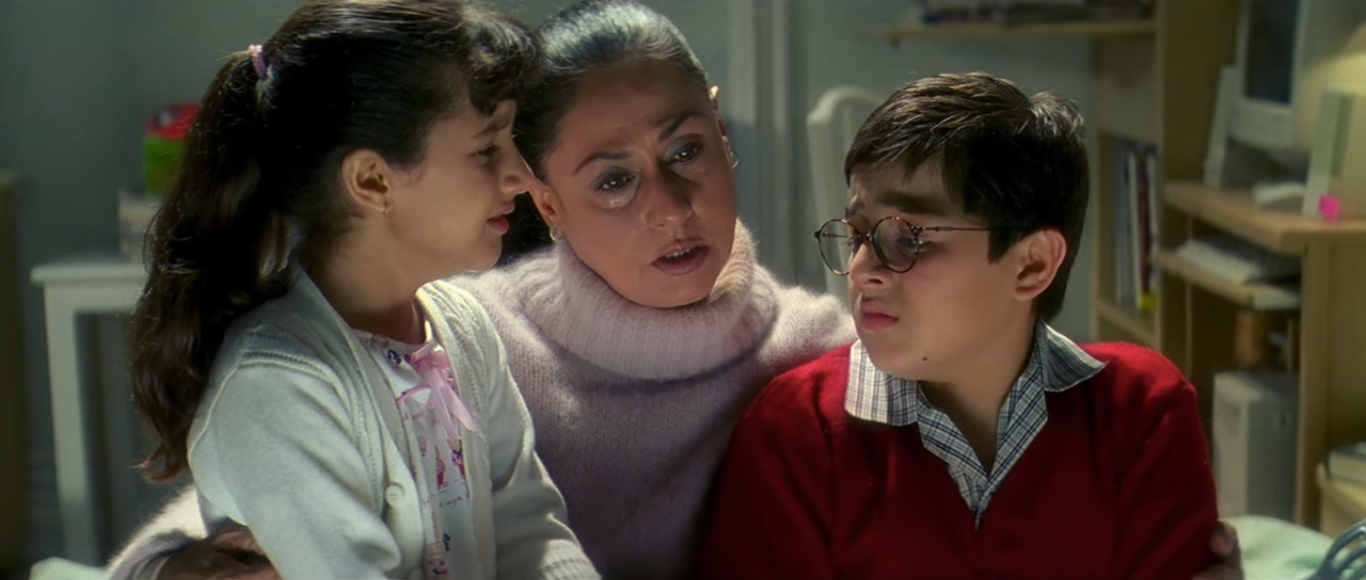 The movie, which is still one of our go-to movies of all time, gave us several memorable scenes – where we cried and laughed, all together. However, one scene that breaks us down into tears, each time, is the last scene of the movie.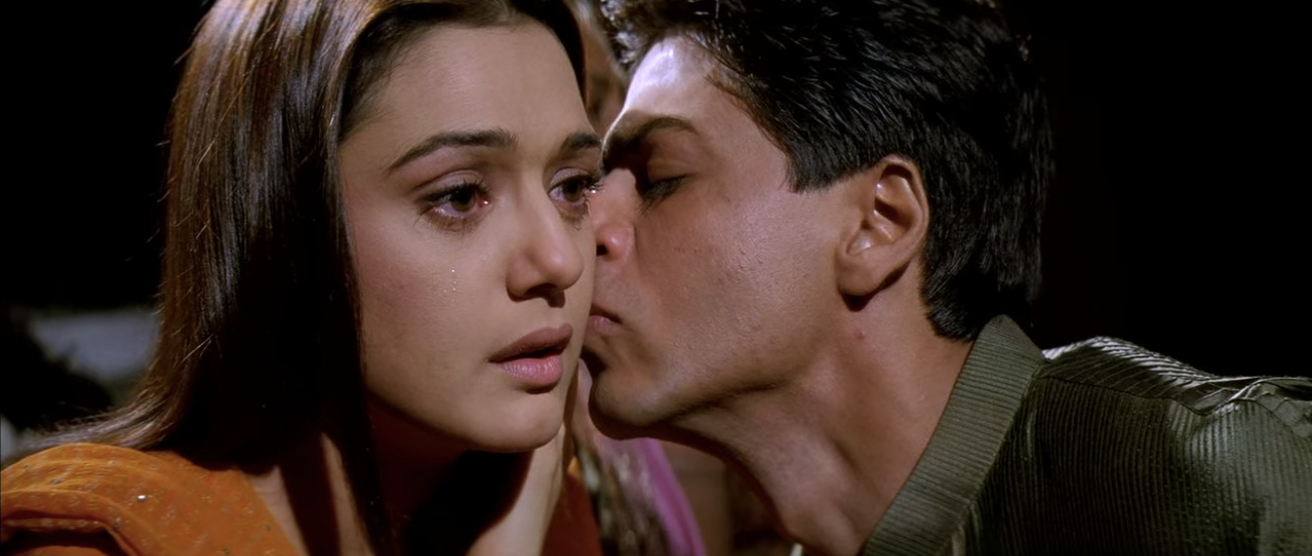 Aman Mathur (Shah Rukh Khan), the protagonist of the movie who loves spreading cheer all around him, falls in love with his neighbour and develops a bunch of friendships around him. Nevertheless, he knows that he doesn't have much of a lifetime left and hence, keeps his pain within his own heart, deep-hidden.
However, his secret was revealed, resulting in the most heart-breaking climax scenes.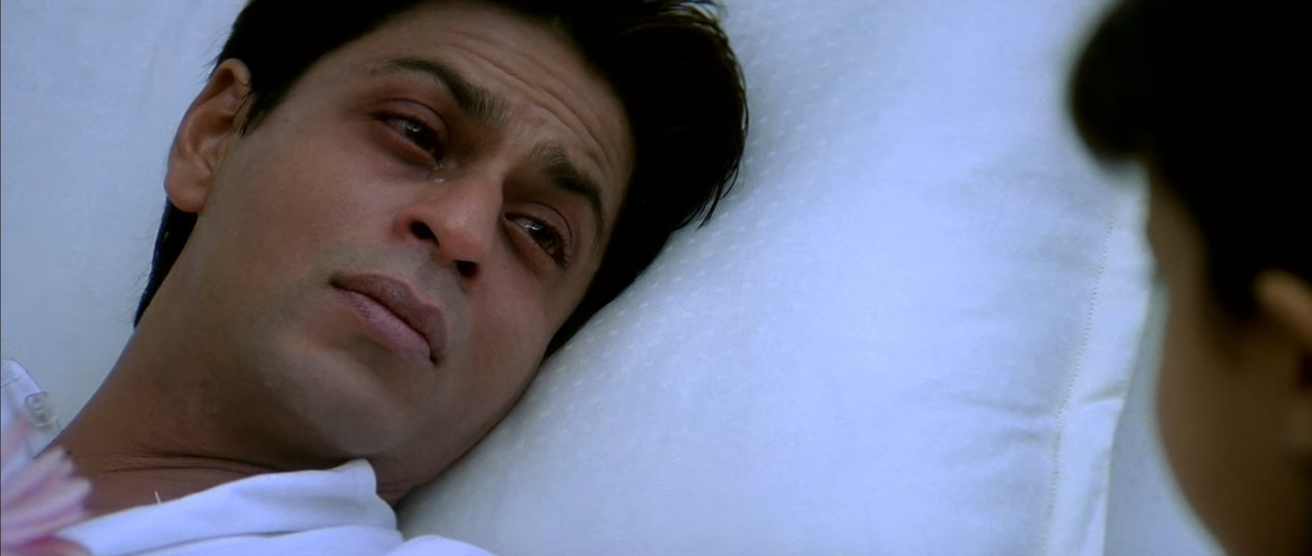 It all started when he was bidding farewell to his best friend, Rohit (Saif Ali Khan), and his love Naina's (Priety Zinta), after the duo tied the knot. Needless to mention, we could see the pain and hurt on his face as he had to let her go.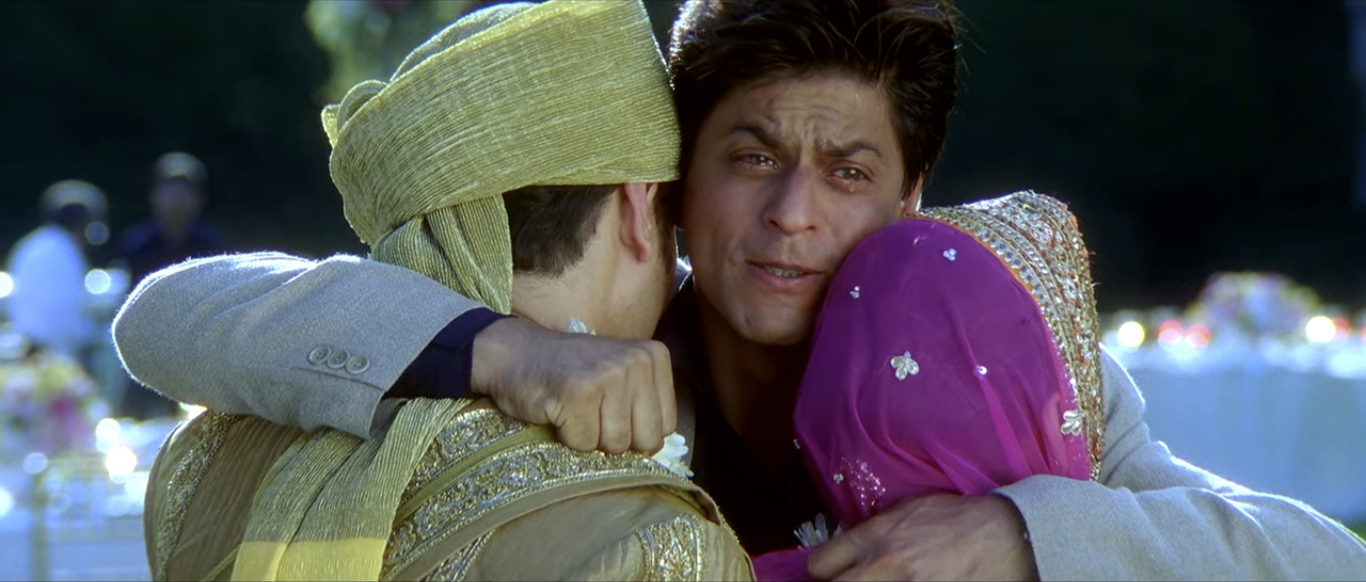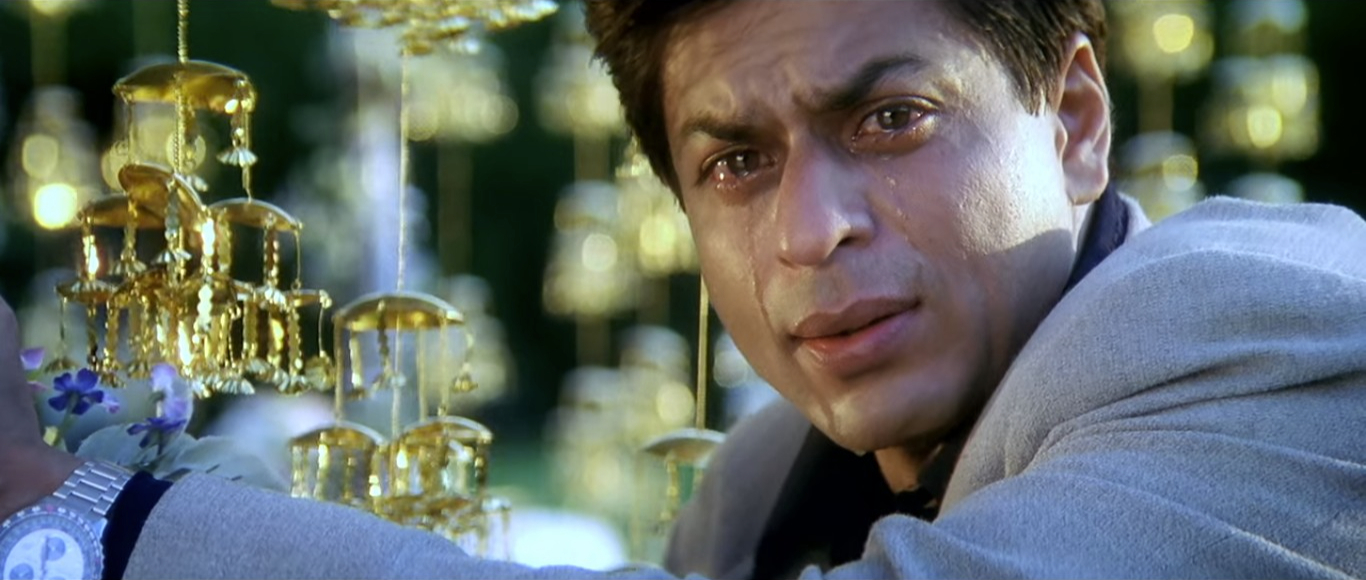 Later, sometime after their marriage, we see him, a cheery and always-the-happy-lad, on his deathbed, all pale and strained. 
He takes a quick look across the room and watches all the people who were there for him – his mother, friends, neighbours and even the people who disliked him.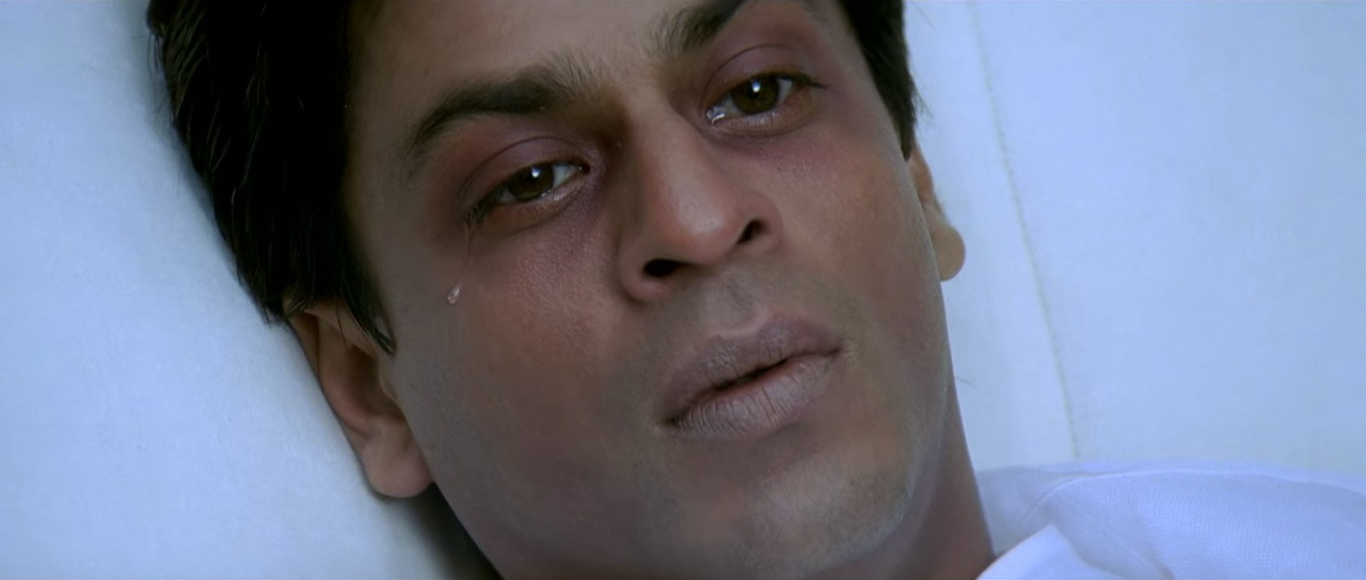 Jia (Jhanak Shukla), who always considered him her guardian angel, was the first one to come up to him. He asks her if she'll marry him, as he did in the first scene of the movie, and that, broke our hearts into a million pieces.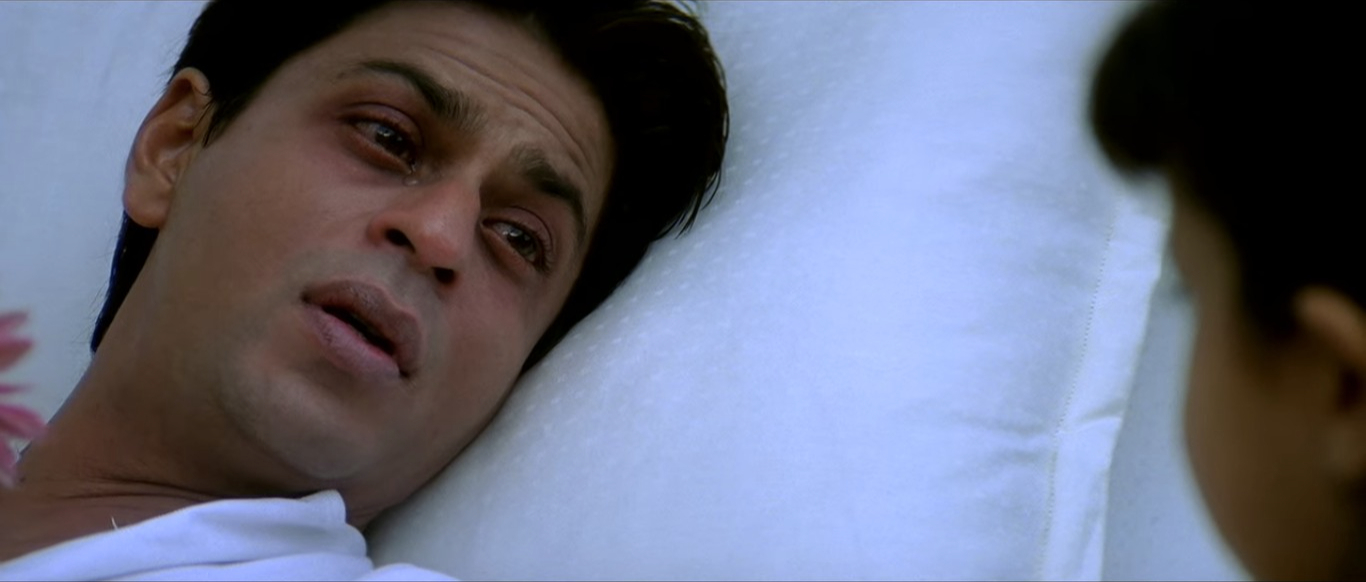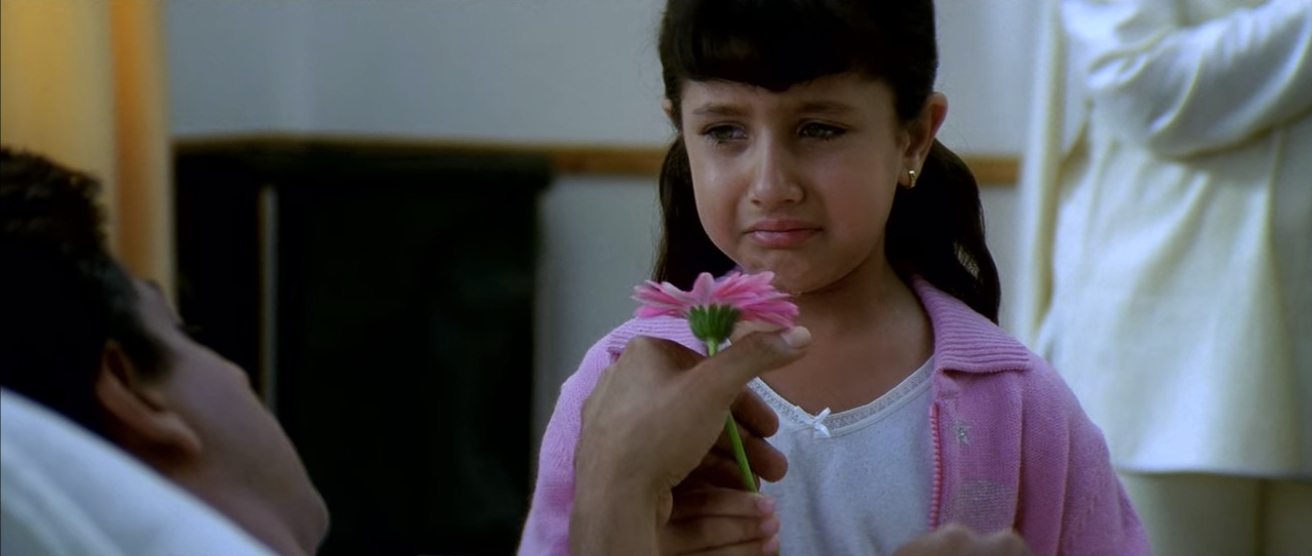 Laajo (Sushma Seth), who never liked him as much and shared a love-hate relationship with him, was the next in the queue. He teases her and she responds back with her usual 'chaddo ji' phrase.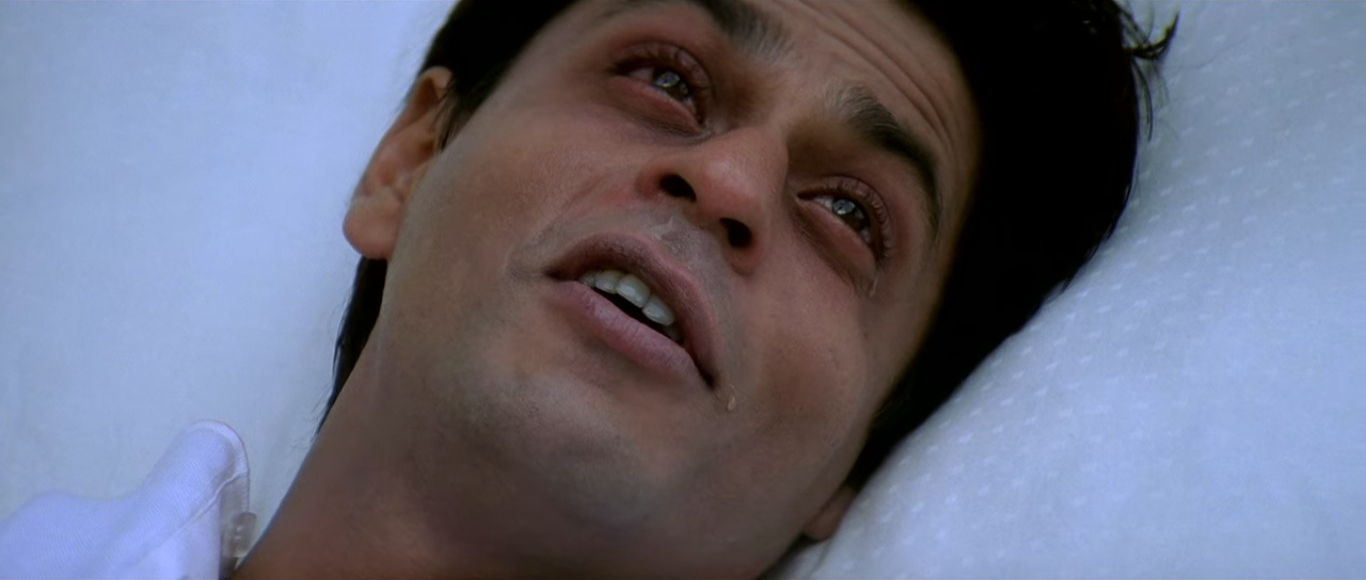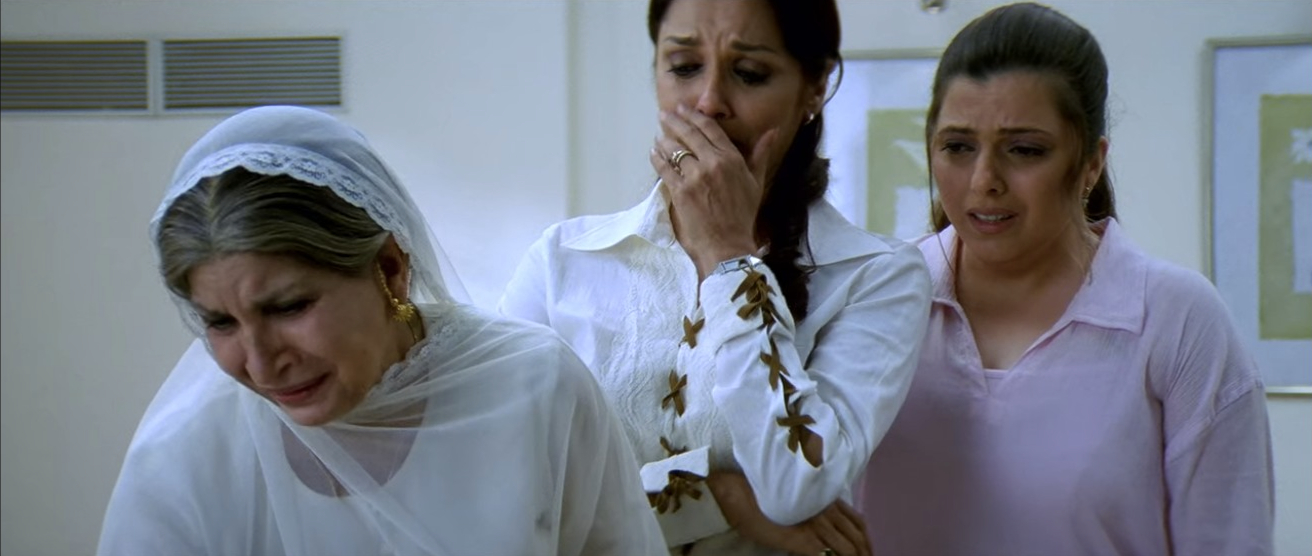 After each person in the room bids farewell to him, he looks over the other side and finds the most important people from his life standing there – Rohit and Naina.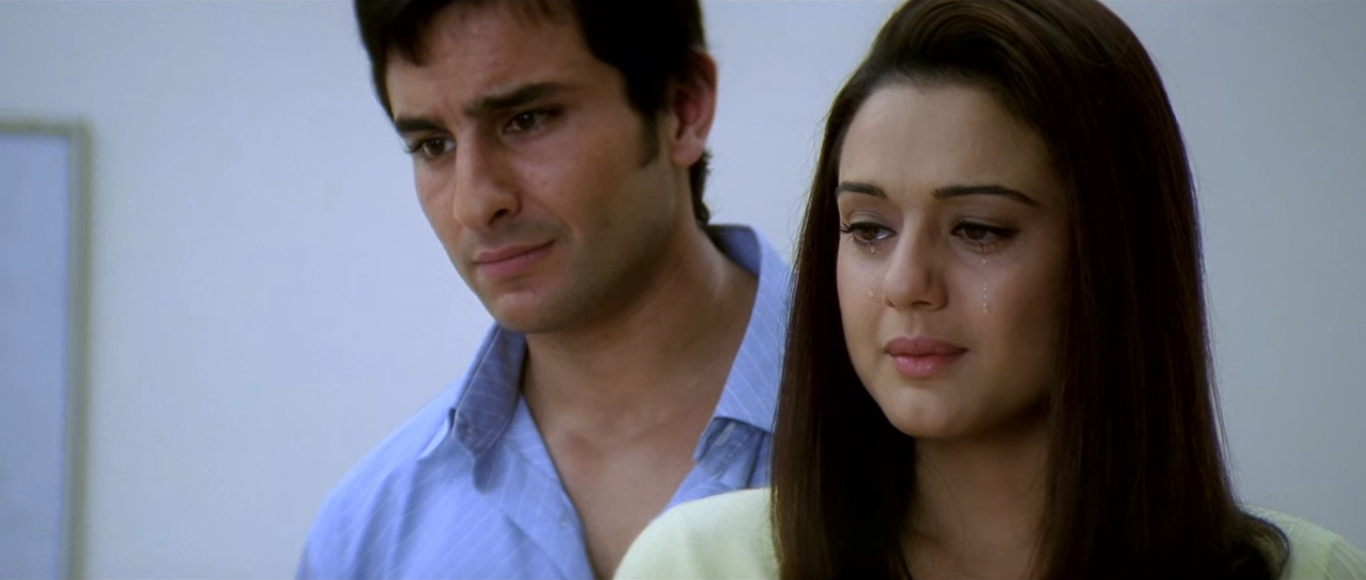 Naina sits on the bed, near him, as he wipes off her tears and pokes into her dimples, asking her to smile. He starts teasing her and making her smile, to lighten up the mood.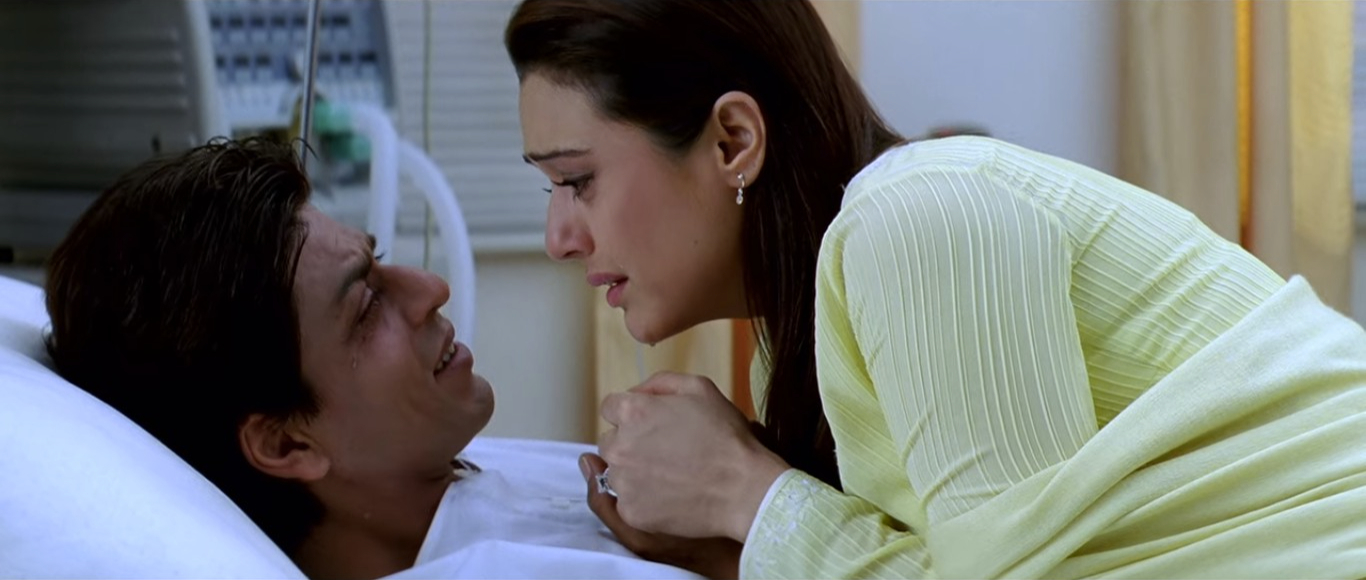 Later, when she couldn't see him in this situation, she runs and leave the room to sob. We could see how it's never easy to say goodbye to someone we love.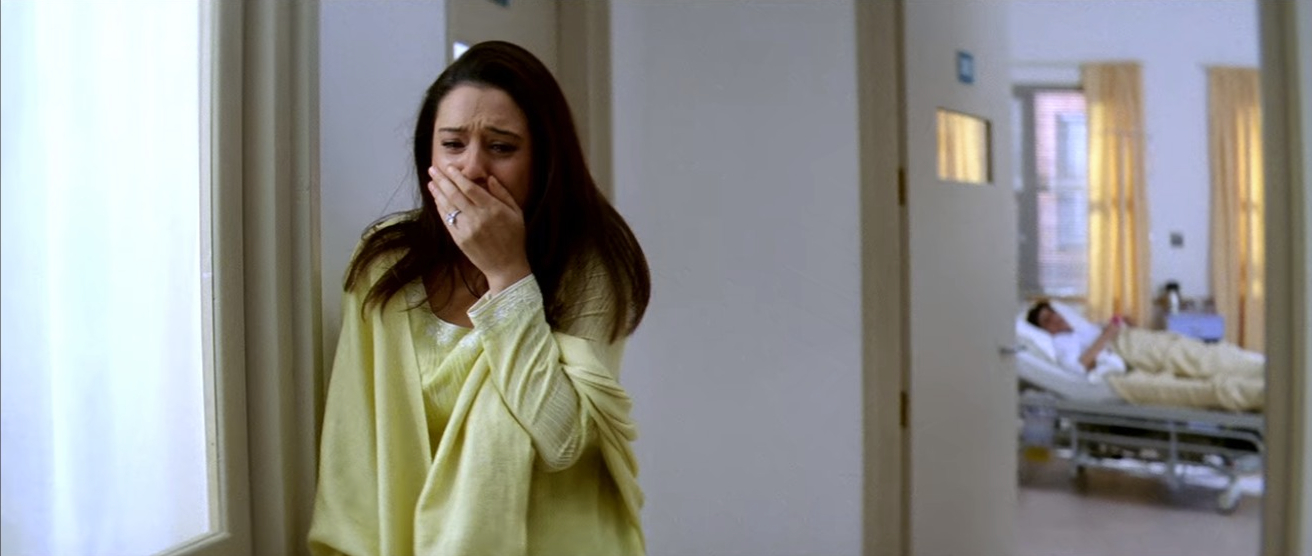 In the end, he decided to have a heartfelt conversation with the person who was his both, best friend and confidante – Rohit. Without a doubt, he crushed all his dreams to fulfil his best friend's desires and that is what true friendship is all about.
And then came the scene which made us all bawl like a child when he asked him to take care of his wife in this lifetime but also took a promise that in all next lifetimes, she will be his.
"Iss janam mein woh tumhaari. Lekin, agale har janam mein aur har zindagi mein, woh meri hogi. Promise me."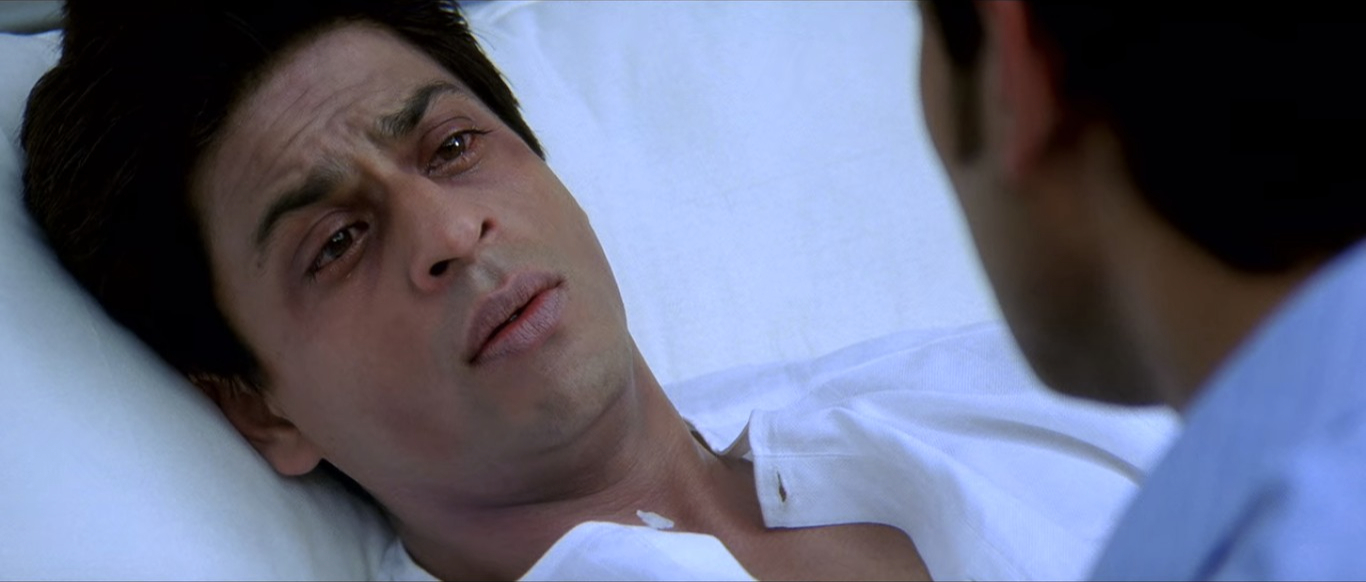 And then…
"I promise you."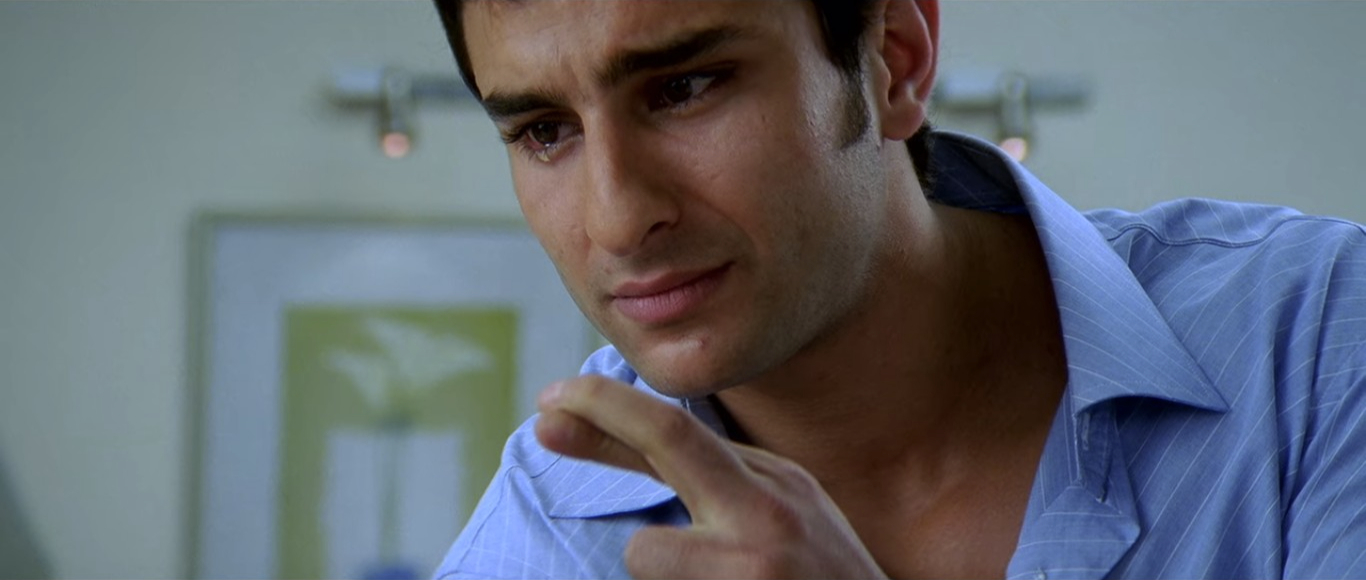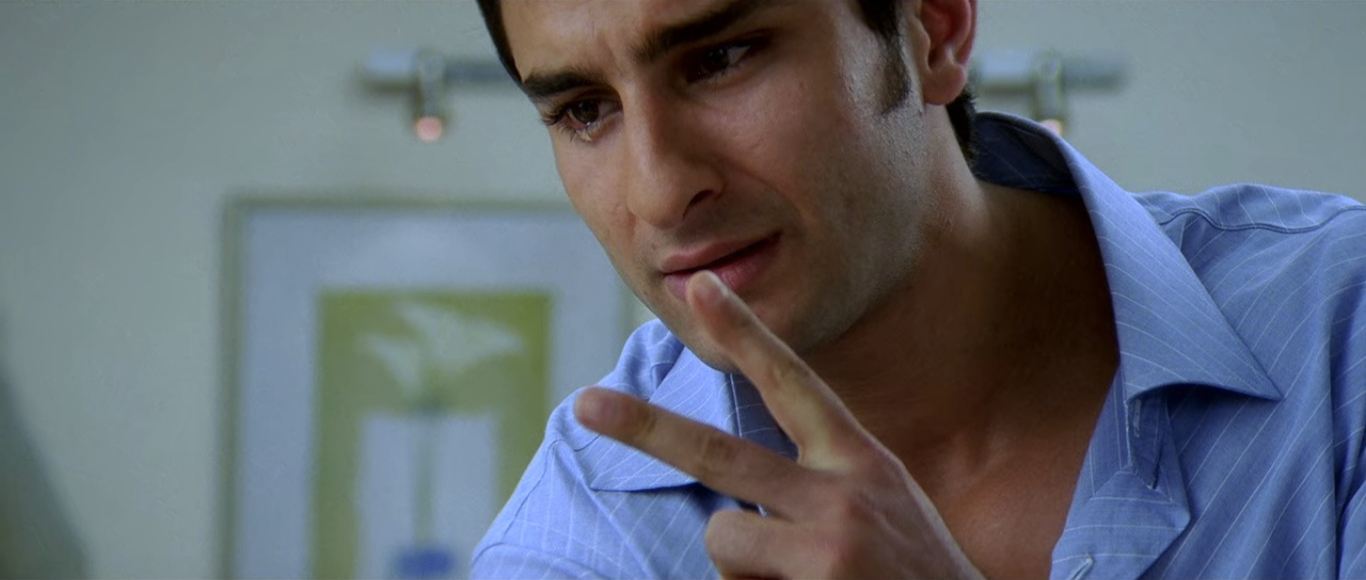 And with that one last smile, he left, forever.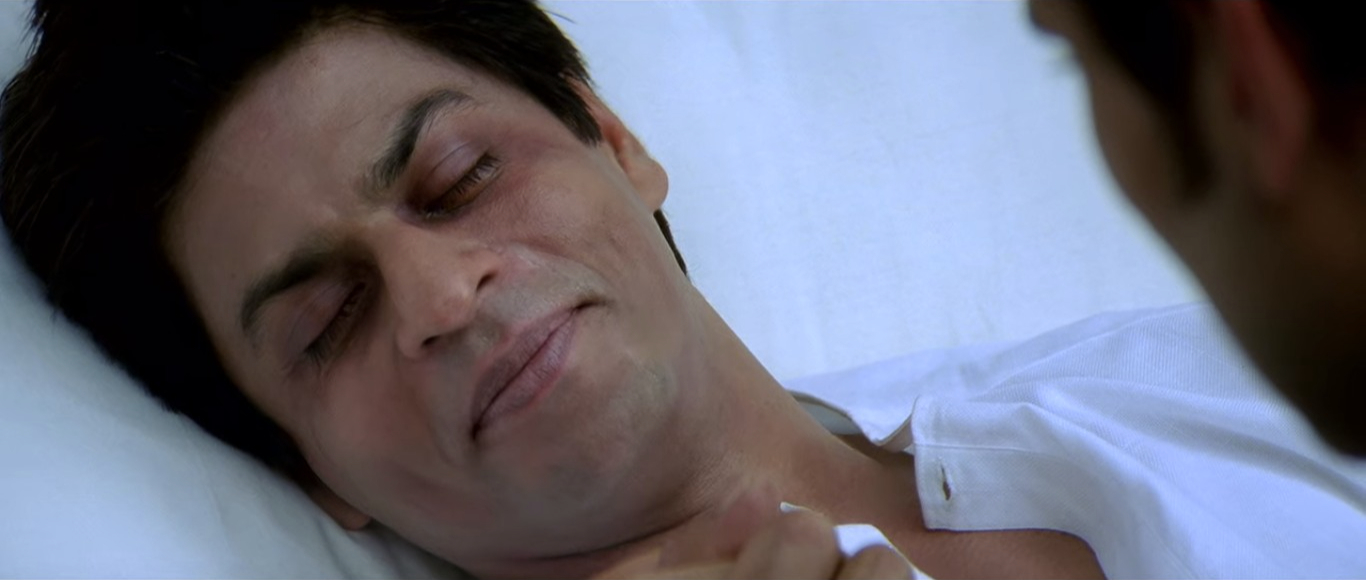 Back when the movie came, it was hard for several of us to understand this climax, including me. But now, as adults and knowing the pain of saying goodbyes to the people we love, we can absolutely understand what this character meant when he said, "haso, jiyo, muskuraao, kya pata kal ho na ho."
Please note that all images are taken from the movie.