Just about a month after you've played an excellent part in one of the best movies made in your country, you expect to be basking in glory. Things didn't exactly go according to plan for Zaira Wasim, the 16-year-old actress who played young Geeta Phogat in Dangal.
After a meeting with J&K Chief Minister Mehbooba Mufti, she was slammed by people on the internet.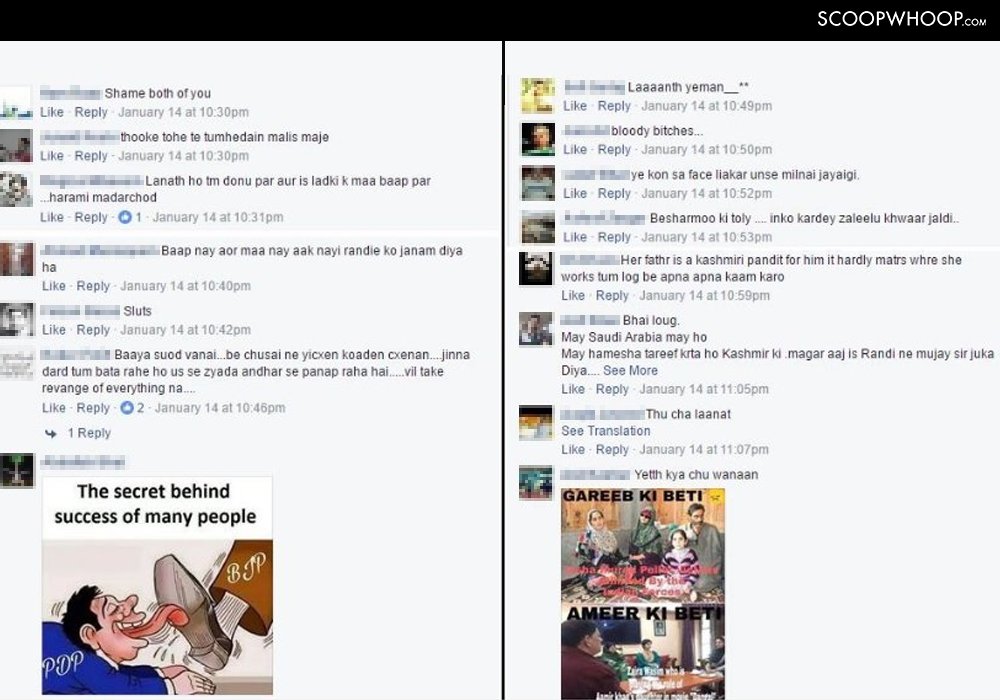 Soon thereafter, the young actress had to issue an apology on Facebook, which she later deleted.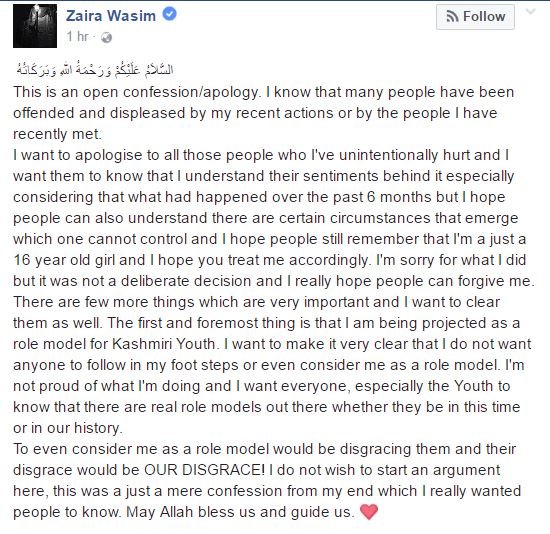 Since then, people from different walks of life and opposing viewpoints have come out to express their views on the matter. From her Dangal co-star Aamir Khan to celebrated personalities from Bollywood have lent their support to Zaira, who they feel, has been unnecessarily embroiled in controversy and been hounded by online trolls.
Amidst all the chaos, a post by a Kashmiri IAS officer stands out. Shah Faesal, who was the first from his state to top the civil services exam in 2009, wrote this on his Facebook page,
If your child is doing well, keep it to yourselves. My advice is that don't tell anyone at all. She might have to be apologetic for her achievement.
He explains why it was wrong to troll Zaira. 
You can read his full post here: 
Shah himself is no stranger to online bullying. He has been compared to slain militant leader Burhan Wani in the past.
Unsurprisingly, many on his timeline, agreed and also begged to differ.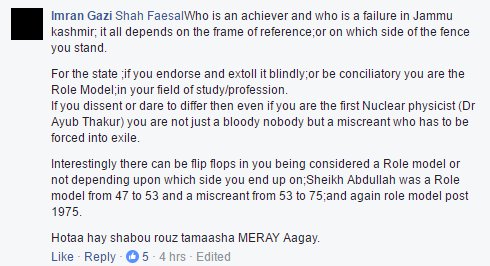 Was she made to apologise for no fault of hers? Zaira, has since then, deleted all her posts on social media.