Actors Katrina Kaif and Sidharth Malhotra were apparently offloaded by Air India officials from their scheduled flight to Mumbai after they delayed their boarding and allegedly indulged in promoting their upcoming movie Baar Baar Dekho at Delhi's Indira Gandhi International Airport's terminal area with fans.
Both the actors reached the airport and got their boarding passes to fly to Mumbai. Post the security check, the duo were seen mingling with fans in the duty-free area of the airport, the officials told PTI.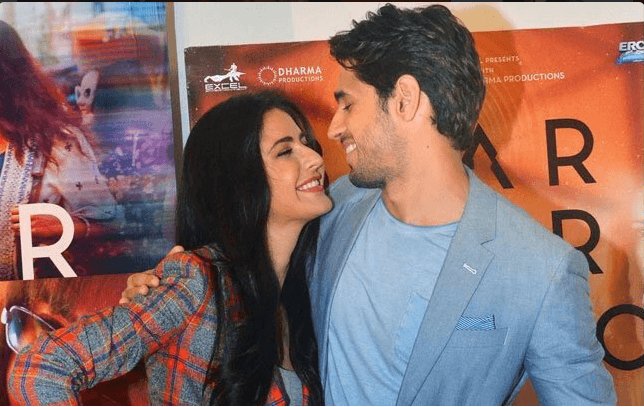 PTI reports finally the officials decided to offload them at 10: 45pm for their scheduled 9:40pm flight because of constant passenger complaints. However, Air India officials said the Bollywood actors were not deplaned, as they were issued boarding passes but "they chose not to travel as part of their own decision".
Meanwhile The Times Of India reports, the duo's team saying that the Delhi Duty Free did not inform the CISF which created this confusion. Also, Vishal Ramchandani from Excel Entertainment said in a statement, "We had a marketing tie-up with the Duty Free store at the Delhi International Airport which was facilitated by Bottomline Media. As a part of our agreement, the actors were required to click a few pictures against the branded backdrop. While the actors were there, they were surrounded by passers-by who started clicking selfies, due to which eventually a crowd gathered to catch a glimpse of them. The actors cooperated and patiently waited at the airport till all the formalities were completed. We only followed instructions and did what was told to us by the concerned authorities."
Baar Baar Dekho is set to release on 9th September.
Watch the Trailer:
(With PTI inputs)