We often picture dolls as cute playthings for kids and never as sinister agents. However, horror movies with dolls have completely changed this connotation. Dolls can be cute and also deadly. Look at Annabelle and Chucky as examples. Doll horror movies are a different genre altogether. These inanimate objects in movies are fully capable of scaring the living daylights out of anyone. 
While most of us grew up playing with dolls, none of us can deny that these following killer doll movies were also the reason for some of us to fear them.
Here is a list of 21 horror doll movies
1. Child's Play (1988)
Child's Play is an American horror-slasher film that follows Andy who is gifted a sought-after doll by his mother on his birthday. He names the doll Chucky but things take a turn for the worse when Andy discovers that the doll is possessed by the spirit of a serial killer. This was the first ever killer doll movie that popularized the killer doll genre. Chucky is undoubtedly an iconic character who also enjoys some sense of humor before killing his victims. Starring Alex Vincent, Brad Dourif, and Catherine Hicks, Child's Play is rated 6.6 on IMDb.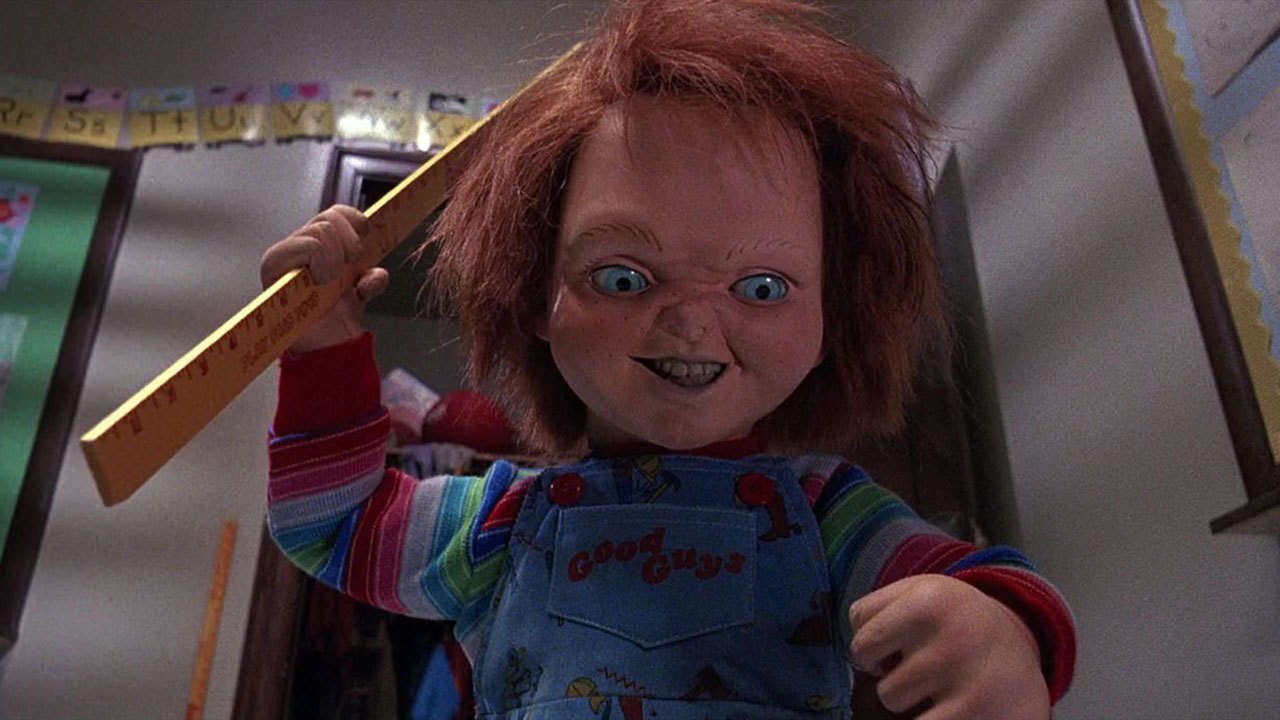 2. Dead Silence (2007)
Dead Silence is a supernatural psychological horror film that is written and directed by the creators of Saw. The film revolves around Jamie Ashen who returns to Ravens Fair, his hometown, after the death of his wife to unravel the secret of her murder. Soon, he learns that the legend of Mary Shaw, a murdered ventriloquist still looms over the town. The plot of this film is intriguing, the atmosphere is heavy and the creepy music just adds more intensity to the scenes. It is a reasonable shocker and you'll come across moments you wish you hadn't seen. Starring Ryan Kwanten and Judith Anna Roberts, this movie is rated 6.1 on IMDb.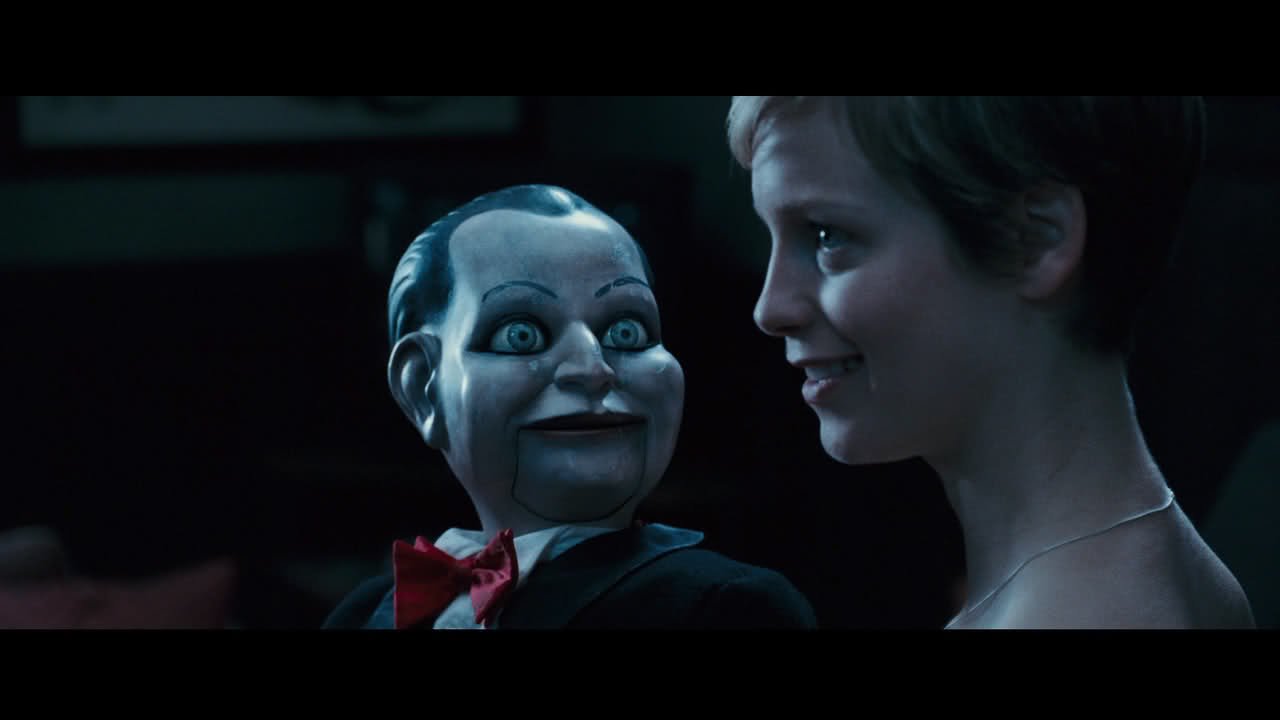 Also, Read – 15 Horror Movies That We Can't Believe Scared The Shit Out Of Us As Kids
3. Annabelle: Creation (2017)
Annabelle: Creation is a supernatural horror film that is a prequel to 2014's Annabelle and the fourth film in The Conjuring franchise. The film highlights the story behind the origin of the possessed Annabelle doll. This is one of the best horror films to date in the James Wan's Conjuring universe. It relies more on atmosphere and symbolism but, don't be under the impression that you won't be creeped out. The makers have successfully delivered a coherent and effective movie by sticking to old-school tactics of haunted houses, little-girl ghosts, and jump-scares. But, the doll really outdoes itself in this one. It is rated 6.5 on IMDb and it stars Talitha Bateman, Lulu Wilson, and Anthony LaPaglia.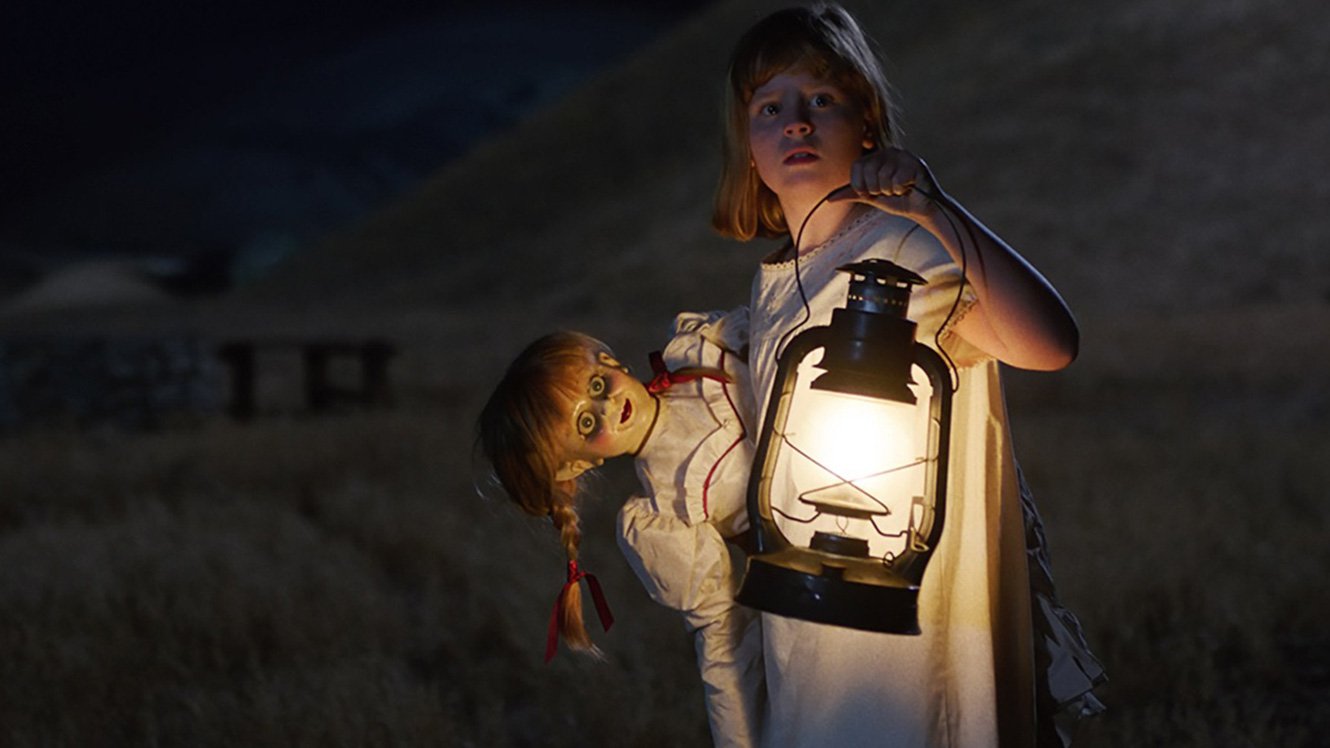 4. Poltergeist (2015)
The Poltergeist is a supernatural thriller film that has been co-produced and written by Steven Spielberg. It is one of the most successful entries in the Poltergeist film series that follows the story of the Bowens, who have to save their youngest daughter who is taken captive by one of the evil spirits in their house. It is a perfect horror film that is a non-stop scream express. The plot of this film isn't original but it definitely has the ability to make you uncomfortable. It is rated 4.9 on IMDb and it stars Sam Rockwell, Rosemarie DeWitt, and Kennedi Clements. 

5. Puppet Master (1989)
The Puppet Master follows the story of Edgar who decides on selling an evil-looking puppet at a convention. But hell breaks loose when the puppet comes to life and goes on a killing spree. It is a classic film that has most of the enduring qualities of horror, mystery, suspense, and dramatic deaths. These tiny puppets might not look scary but they will definitely strike fear in your little hearts. With great effects, suspense, and creative deaths, this film, deserves a place on your shelf along with all the other classics. It is rated 5.5 on IMDb and it stars Barbara Crampton, Paul Le Mat, and William Hickey.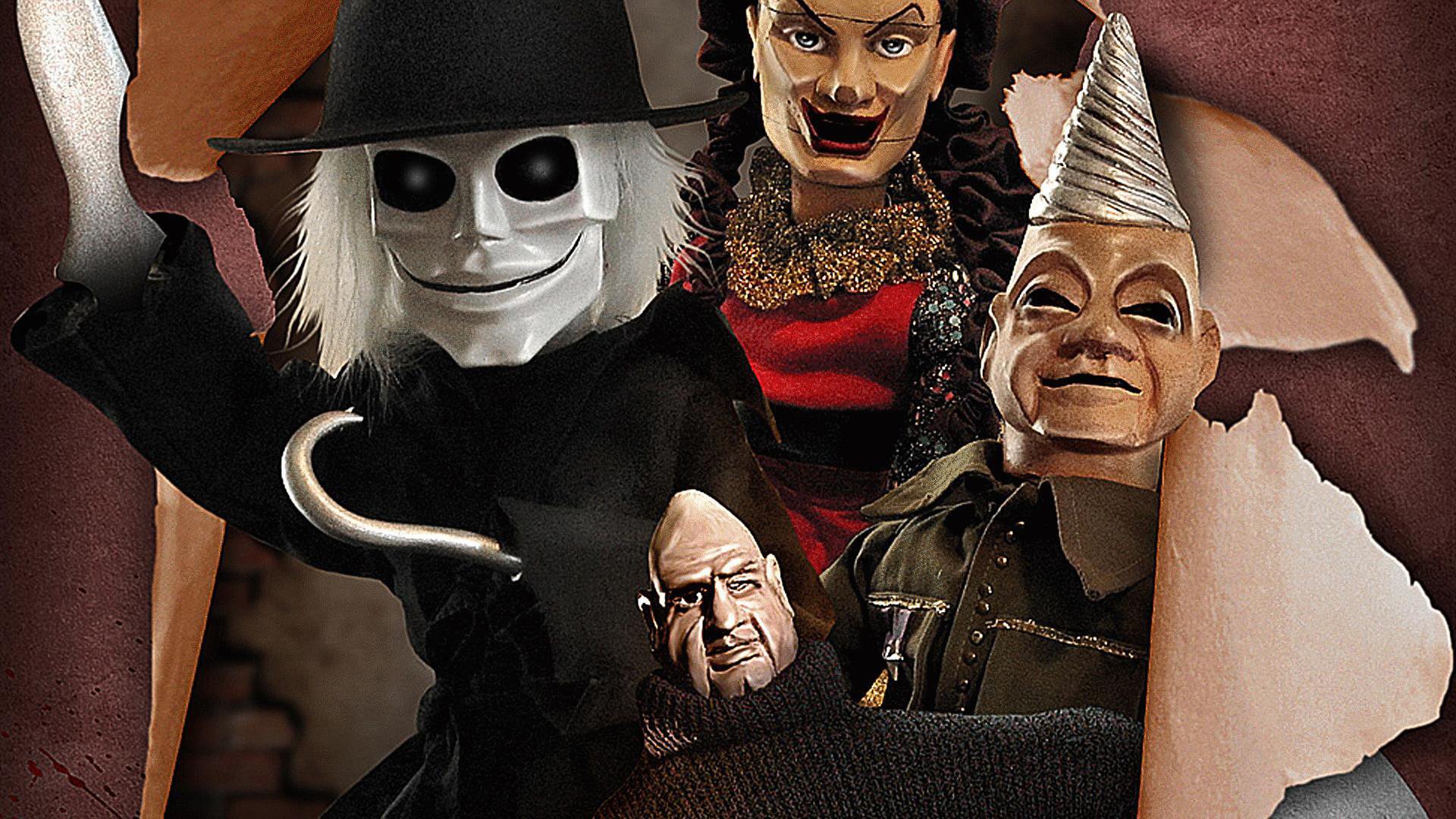 Also Read: Bollywood Horror Movies According to IMDb
6. The Conjuring (2013)
The Conjuring is a supernatural horror film that is based on the lives of two paranormal investigators, Ed and Loraine Warren who work together as a team to help a family that has been terrorized by a dark presence in their farmhouse. This is also the first time we are introduced to the Annabelle doll. And even though the doll remained an invisible name for most parts of the film, it managed to intrigue us enough to be very afraid. Starring Vera Farmiga and Patrick Wilson, this movie is rated 7.5 on IMDb.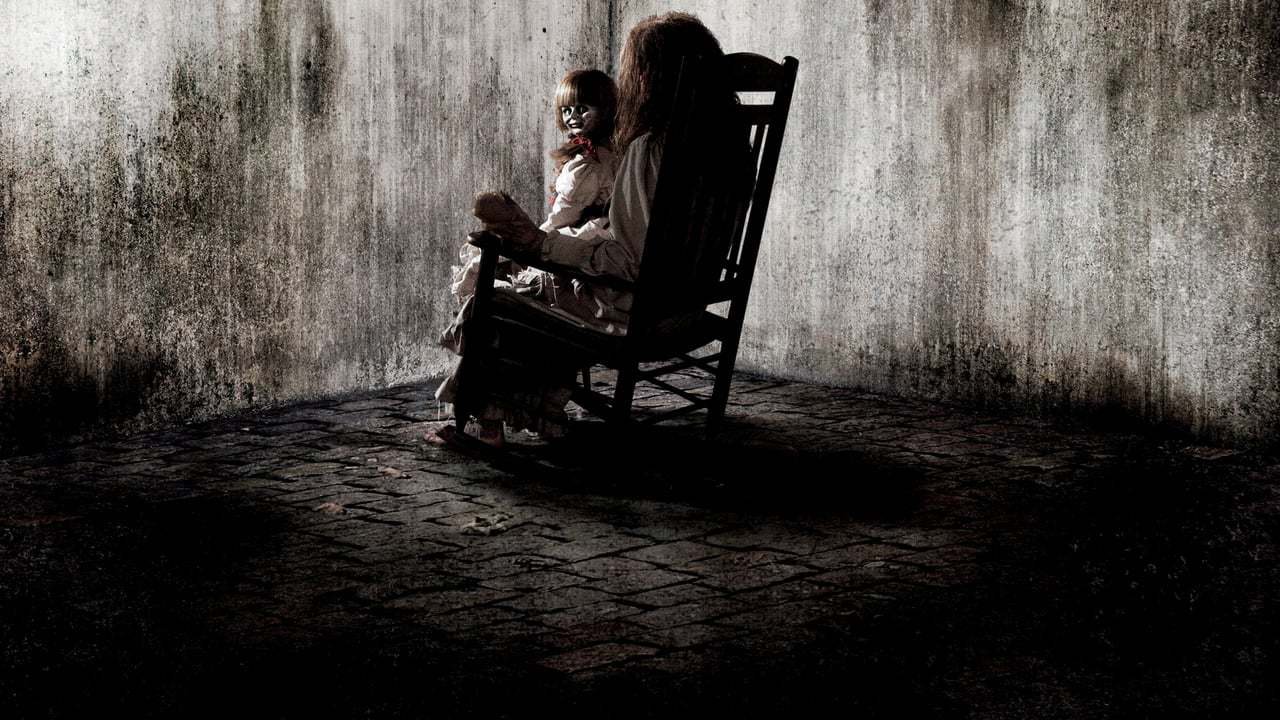 7. Dolls (1987)
Dolls is a fantasy-horror film that revolves around a group of people who stop by a mansion during a storm and discover two magical toy makers and their haunted collection of dolls. This movie is a heart-driven horror film that manages to work because the special effects are so solid. The plot is cleverly written with a few laughable moments here and there and some truly gruesome moments too. the movie even has a bit of a moral. The background score and the spooky atmosphere in and around the mansion is enough to creep you out. Starring Carrie Lorraine and Carolyn Purdy-Gordon, this movie is rated 6.3 on IMDb.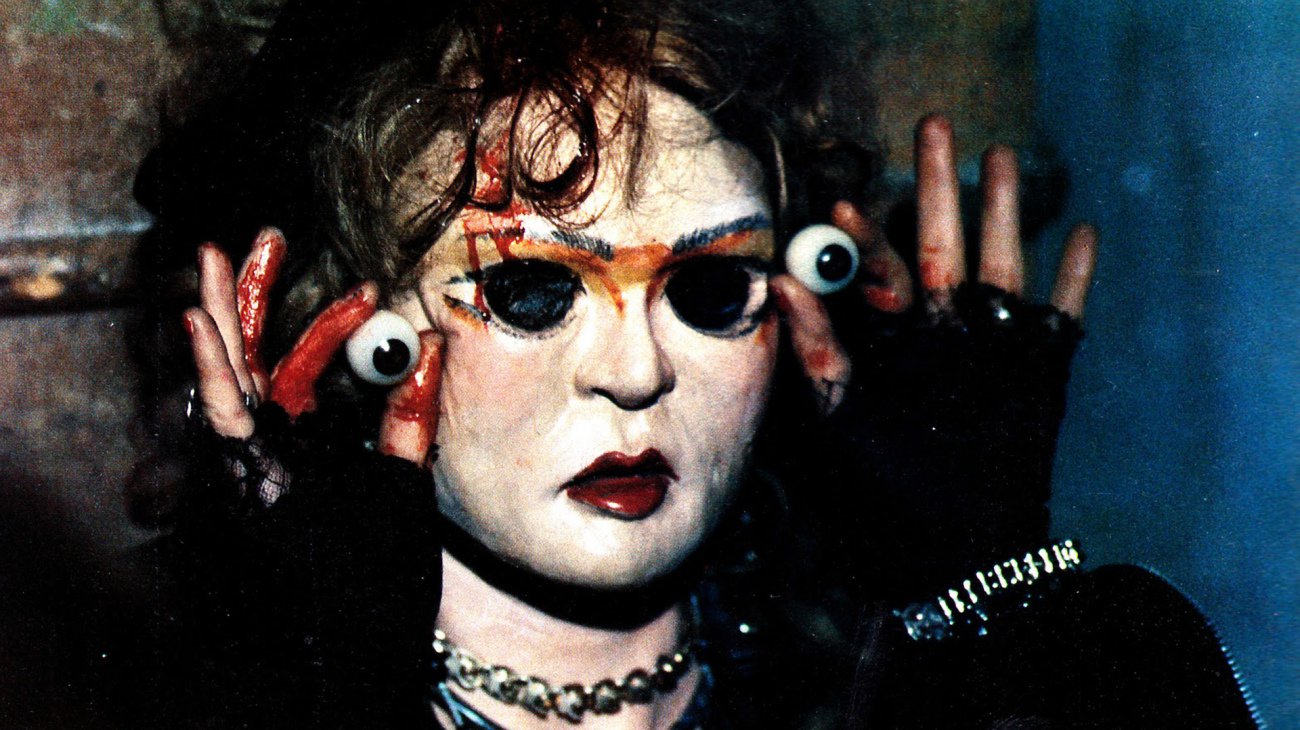 8. The Boy (2016)
The Boy is a horror-thriller that follows the story of Greta, who accepts the job of a nanny in a wealthy household but, soon she is disturbed when she finds out that the child she has to take care of, is in fact, a doll. The concept of this film is quite original and unique. It is fast-paced with many twists and turns along the way. It manages to entertain till the very end despite its silly premise. It is a fantastic thriller that doesn't rely on cheap jump scares. Basically, you're never going to want to be alone with a doll again. The film stars Lauren Cohan, James Russell, and Rupert Evans. It is rated 6 on IMDb.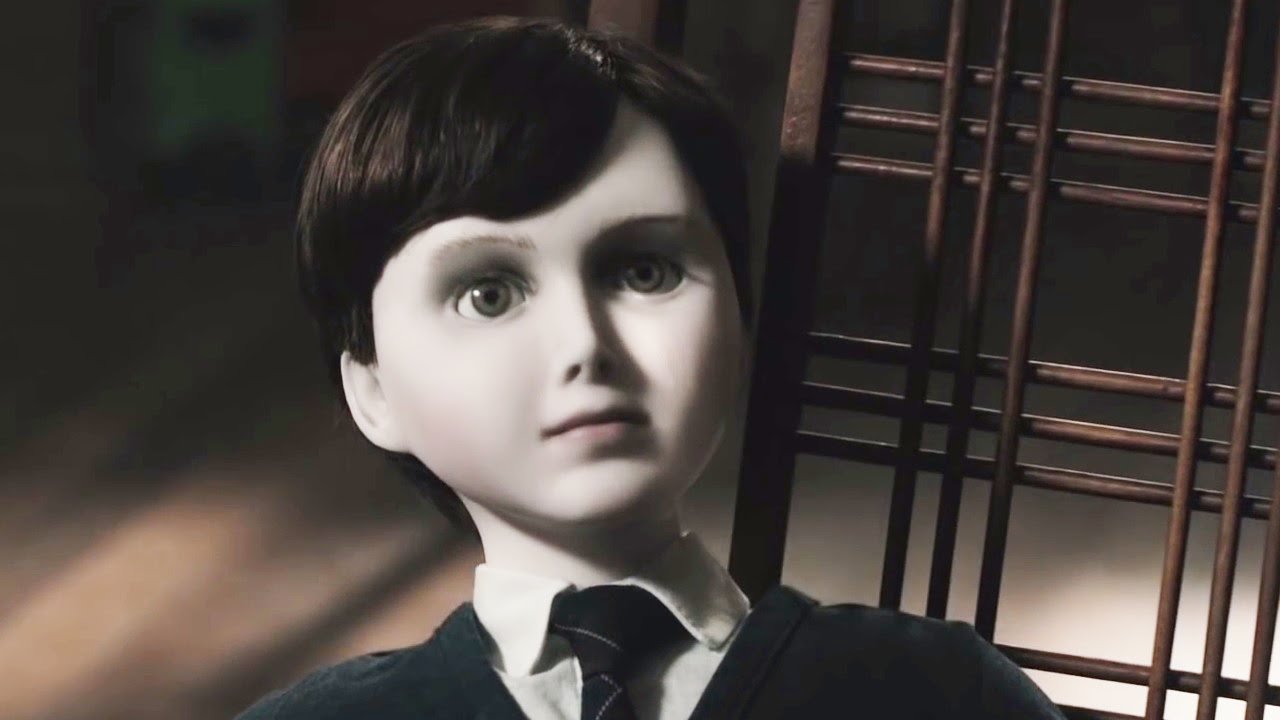 9. Demonic Toys (1992)
Demonic Toys is a cult horror that features small, killer toys. The story of this film revolves around two gunrunners and a pregnant policewoman who are trapped in a warehouse with dolls that are alive. The dolls look somewhat similar to the doll in the Puppet Master. The dolls look creepy enough and the background score just adds more tension and intensity to the scenes. It is a cult classic that is highly enjoyable with its basic charming effects that is hard to ignore. The film stars Tracy Scoggins, Daniel Cerny, and Bentley Mitchum. It is rated 5 on IMDb.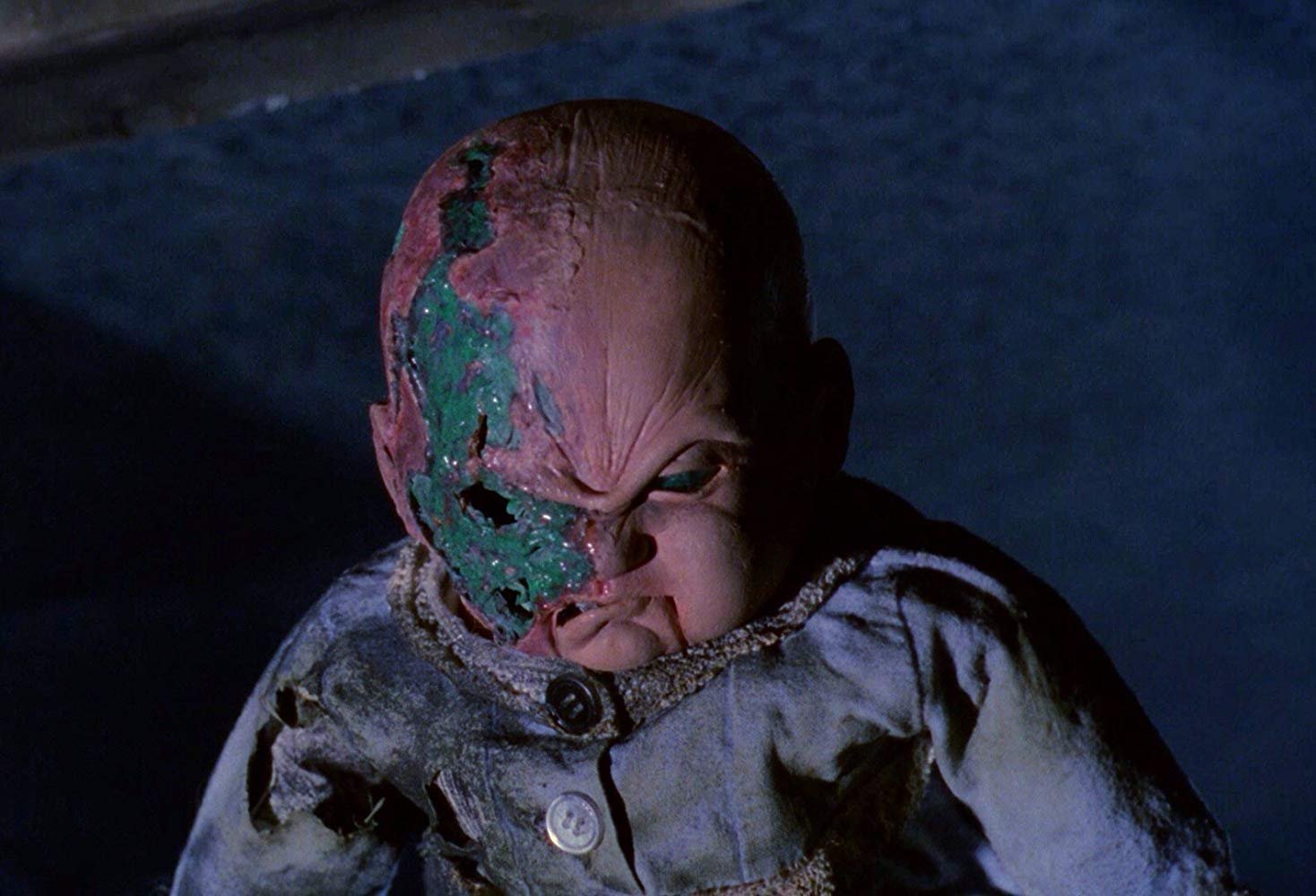 10. Dolly Dearest (1991)
Dolly Dearest is a horror-slasher that revolves around the story of an American family who move to Mexico to make dolls but, the dolls are possessed by an old, hostile spirit. The dolls look quite creepy in some instances and there are quite a few unexpected jump scares that add more spookiness to the film. The film stars Chris Demetral, Denise Crosby, and Sam Bottoms. It is rated 4.7 on IMDb.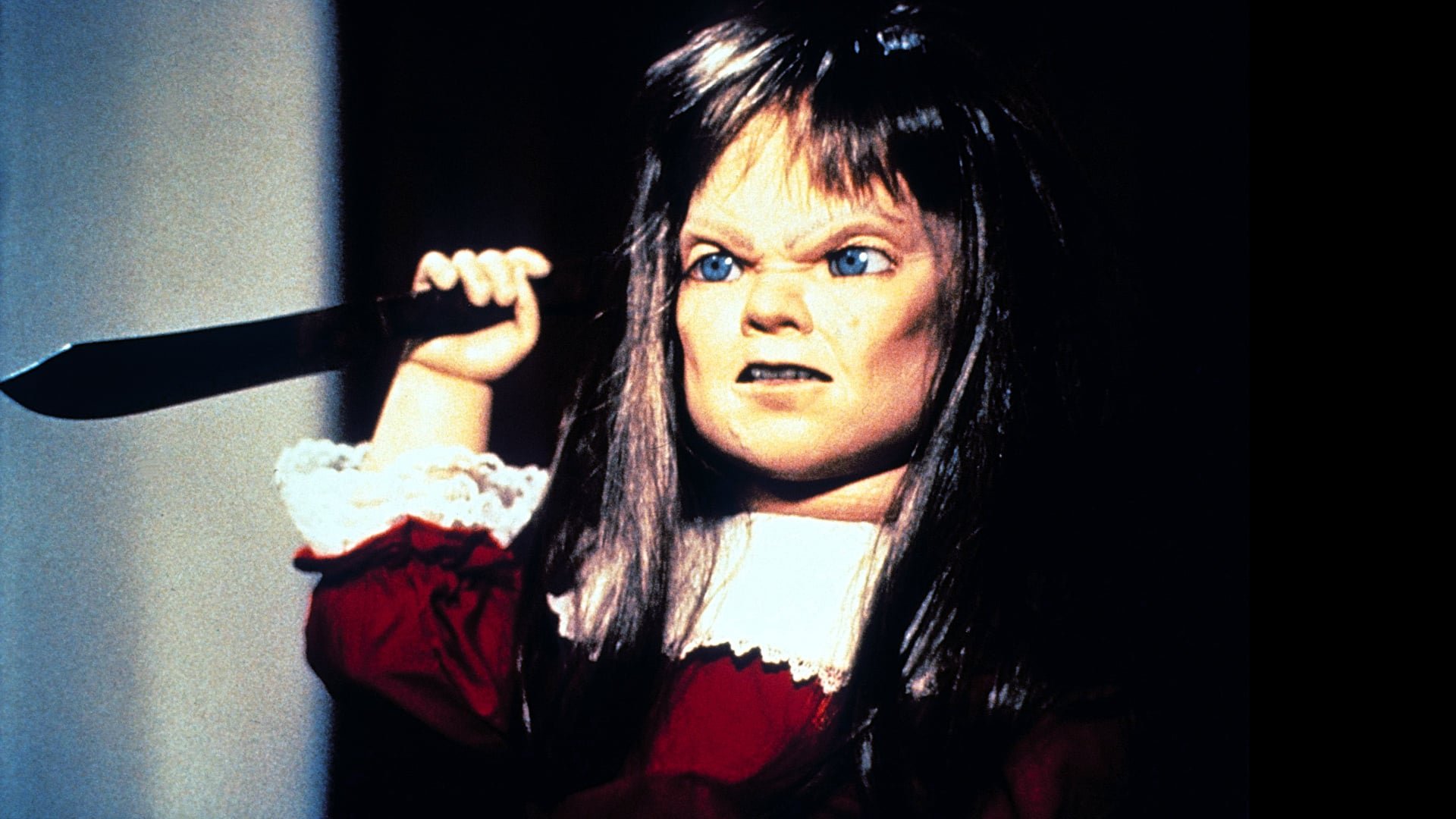 Also Read: Best Horror Movies Of 2021 
11. Annabelle (2014)
Annabelle is a supernatural horror that highlights the story of a newly married couple John and Mia who are attacked by worshippers of Satan one night. Before the cops take them away, the Satan worshipers, use a doll to make John and Mia's life hell. It's basically the story of how the Annabelle doll came to be possessed. It makes for a modestly hair-raising prequel to its predecessor 'The Conjuring.' The film stars Annabelle Wallis, Ward Horton, and Alfre Woodard. It is rated 5.4 on IMDb.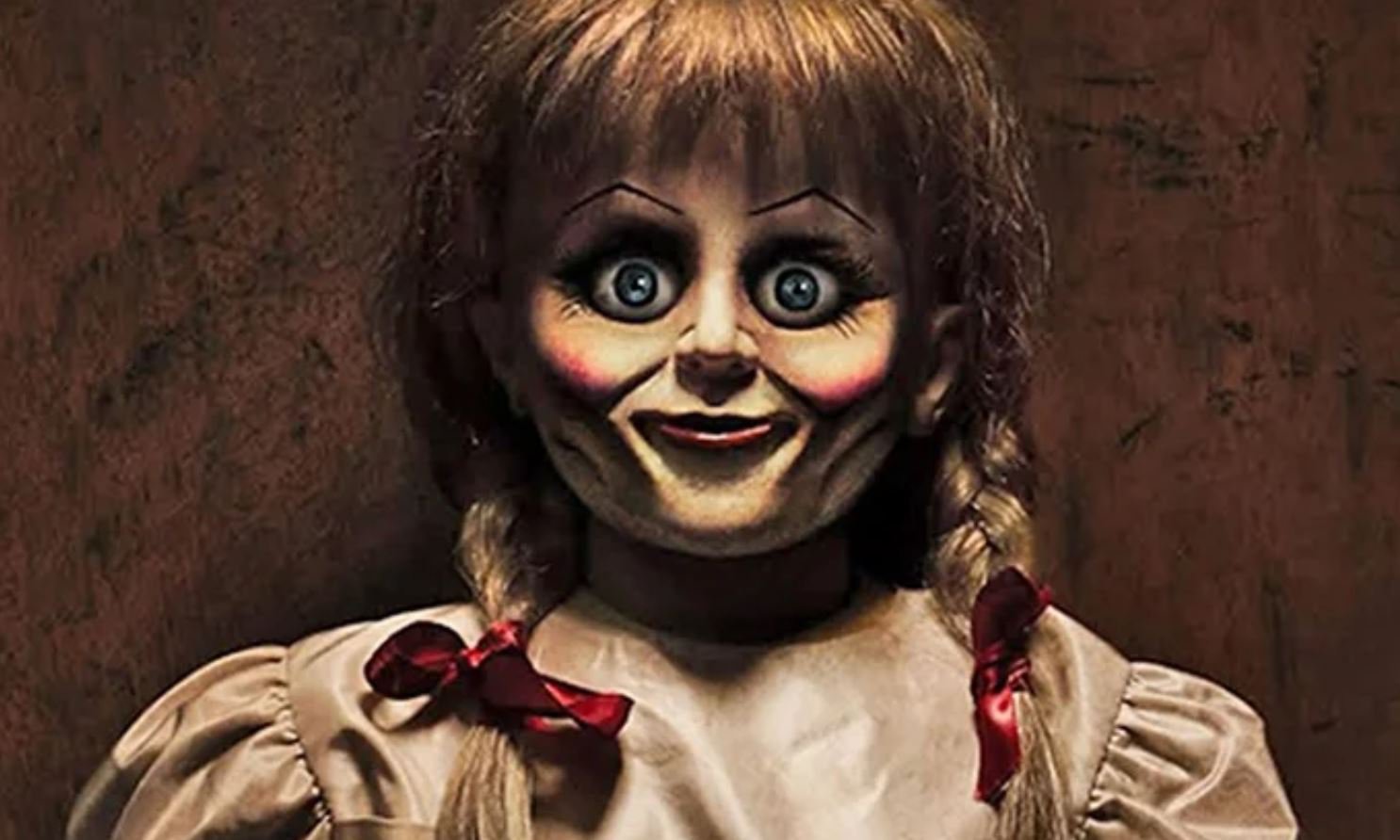 12. Annabelle Comes Home (2019)
If you are a fan of killer dolls, you would agree that there's no such thing as too much of Annabelle. In this movie, the focus shifts to Ed and Lorraine Warren. It tells the story of the infamous doll that ended up in their little in-house horror museum. However, things are not as rosy as they might seem. An unexpected guest sets Annabelle free and unleashes a plethora of demonic activity in the house. Starring Vera Farmiga, Patrick Wilson, and Mckenna Grace, this movie has a 5.9 rating on IMDb.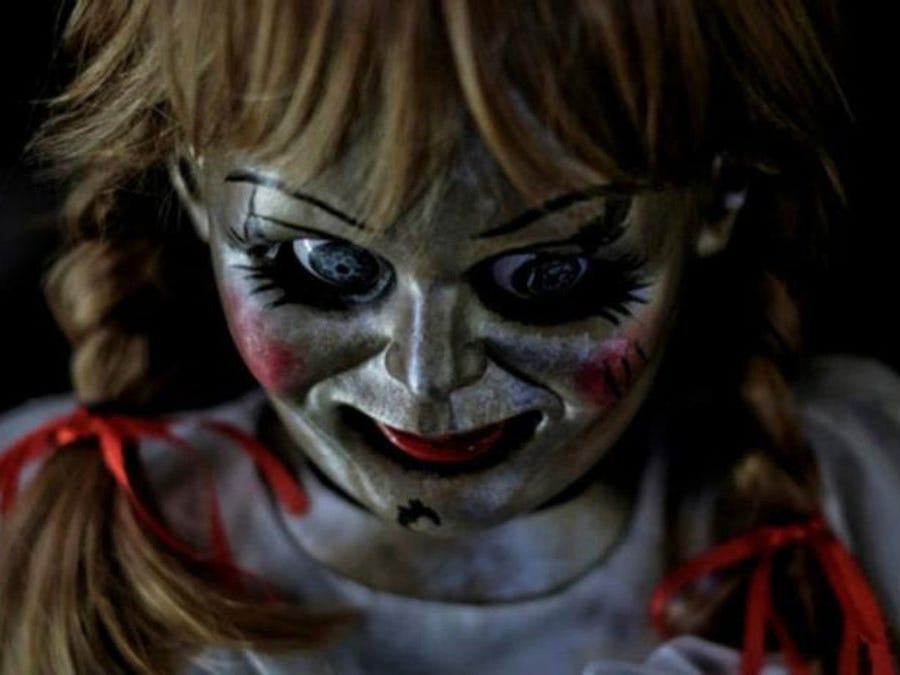 13. M3GAN (2022)
Think killer dolls, but place them in a modern era – and that's how this movie was born. While M3GAN is more of a satirical comedy science fiction horror film, it still deserves a watch. A life-sized humanoid robot doll powered by artificial intelligence develops self-awareness and becomes hostile towards anyone who comes between her and her human companion. Starring Allison Williams, Jenna Davis, and Violet McGraw, M3GAN has a 6.5 rating on IMDb.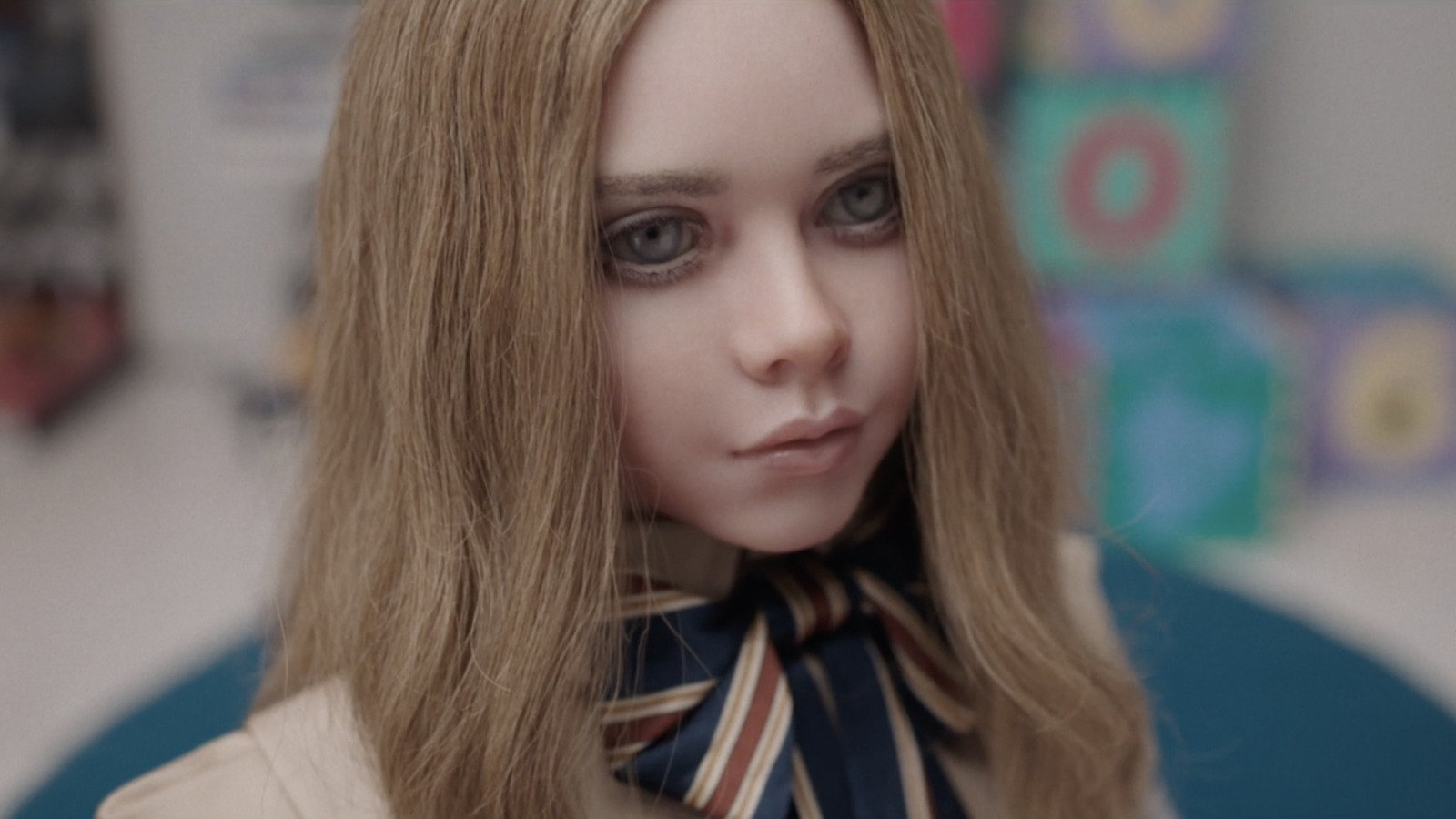 14. The Jack in the Box (2019)
When Casey's colleagues die one by one, people have reasons to believe that the vintage Jack-in-the-box that was donated to the museum is behind it. They believe that it might have a life of its own and it may be connected to the mysterious deaths that happen around him. Directed by Lawrence Fowler, this movie has a 4.2 rating on IMDb.
15. Bride of Chucky (1998)
No horror movie list is complete without mentioning the most iconic killer doll in history – Chucky. In this movie from the Chucky franchise, Chucky and Tiffany head to New Jersey to look for Chucky's amulet that can help them regain their human form. You never imagine serial killers with love interests, and this American black comedy slasher film gives you exactly that without playing down the horror. Starring Jennifer Tilly, Brad Dourif, and Katherine Heigl, it has a 5.5 rating on IMDb.
16. Robert (2015)
Starring Suzie Frances Garton, Lee Bane, and Flynn Allen, this British horror movie has a 3.1 rating on IMDb. Quite interestingly, this movie is based on a real-life family experience. The movie follows the life of the Otto family when their young son acquires a vintage doll. The family begins to experience multiple terrifying and unexplainable occurrences.
17. The Doll Master (2004)
This Korean horror film is rated 5.7 on IMDb. It stars Eun-kyeong Lim, Ok Go-Woon, and Shim Hyung-tak. The movie follows the journey of five people who visit a remote doll museum that is owned by a wheelchair-bound creator and his assistant. The visitors are mysteriously killed. The survivors find out the truth. They uncover that the dolls have spirits and are out to settle some old scores.
18. Pinocchio's Revenge (1996)
This American psychological slasher film is rated 4.1 on IMDb. The movie stars Rosalind Allen, Candace McKenzie, and Lewis Van Bergen. When a defense lawyer unknowingly gives a wooden puppet belonging to a deceased serial killer, things go south. While the toy fills the voids of friendship in the child, the child suddenly starts acting strange and violent.
Also Read: Horror Movies You Can Watch On Valentine's Day 
19. Suddenly In The Dark (1981)
This South Korean psychological horror movie has a 6.6 rating on IMDb. It stars Yeong-ae Kim, Ki-Seon Lee, and Yeon Il-Bong. Based on the premise of infidelity, this movie has a strange twist. While the wife questions the housekeeper, it is the wooden doll that the housekeeper carries that is behind all the happenings.

20. Voodoo Dolls (1991)
Starring Grace Phillips, Nathalie Gauthier, and Maria Stanton, this movie follows the journey of young students at a girls' college who are terrorized by spirits that haunt the institution. They have reasons to believe that there are some voodoo and killer dolls in the basement. It has a 3.4 rating on IMDb.
21. Pin (1988)
This Canadian horror movie stars David Hewlett, Cynthia Preston, and Terry O'Quinn. It has a 6.5 rating on IMDb. Leon and Ursula start treating their doctor father's life-sized therapeutic dummy, Pin, like a brother. A nurse decides to take sexual advantage of Pin and the kids notice it which triggers the boy to believe that the doll is real. The movie has multiple layers of psychological drama and that makes it, clearly, NOT for the faint-hearted.
Which is your favourite horror doll movie? 
Also Read:
Horror Movies That Were Frighteningly Cursed In Real Life