Koffee With Karan is back on our screens with Season 8. The Karan Johar-led talk show introduced us to the concept of a chat show where celebs could let their guards down and indulge in some banter. While the show had had some moments which shook the entire nation, it has always been iconic for these very same reasons. This is also possibly why people love the show and wait eagerly for every new season.
Recently, we came across a video that showed bloopers and behind-the-scenes footage from Koffee With Karan and it has made us love the show all over again. The video shows bloopers from multiple episodes such as when Salman appeared on the couch with his father – Salim, the episode where Kiran Rao and Aamir Khan created a storm, and the Kareena- Ranbir Kapoor memorable episode.
There's a footage where Aamir and Kiran are arguing about the buzzer round. Karan and Aamir agree that Kiran was competitive AF and she goes on to deny the allegation. Aamir adds that there were two incidents when he had buzzed before her yet Karan gave her the chance. In her defence, she adds that Aamir always buzzed before the question was completed. It's hilarious to see this side of the celebs.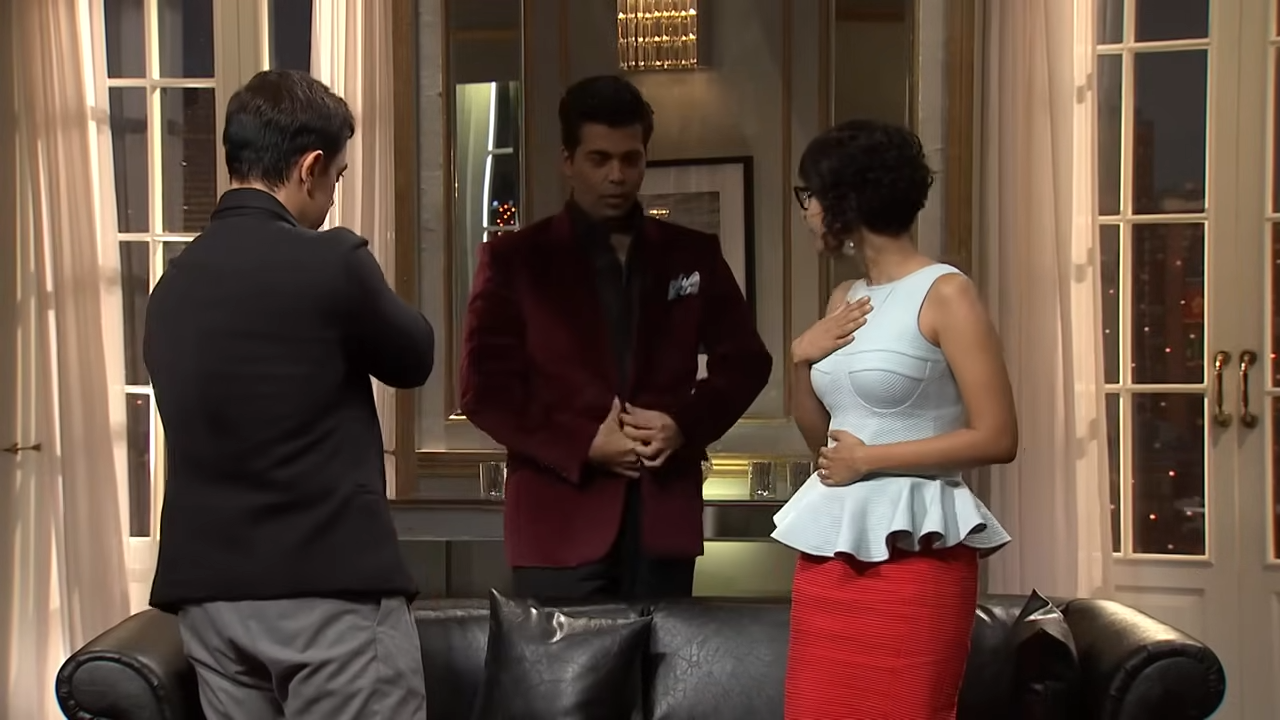 Another footage shows Kareena Kapoor and Ranbir Kapoor. Embodying Poo like she always does, she tells the crew to cut parts where she doesn't look good. In another snippet, she calls out Karan playfully for always grilling her.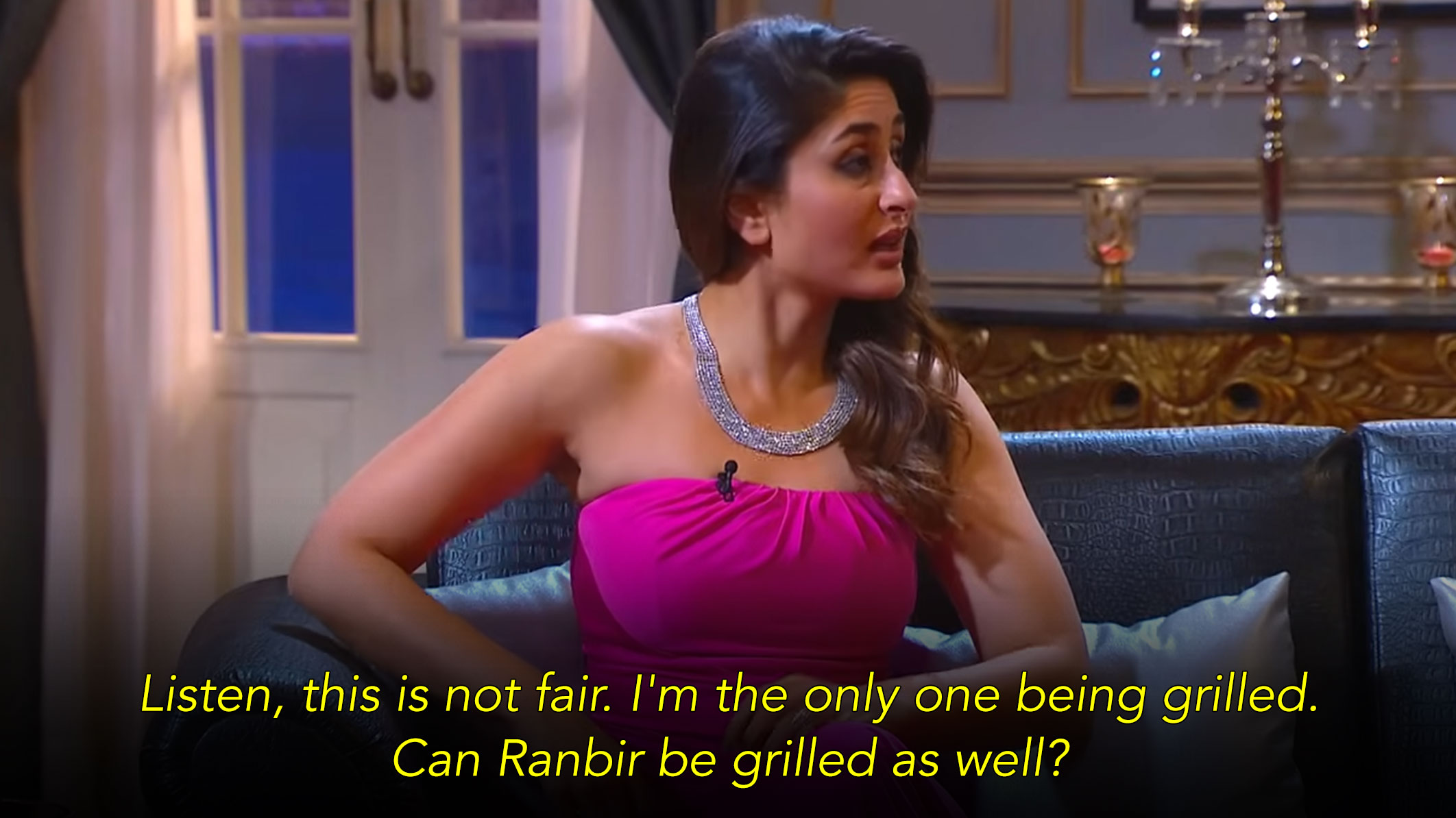 Salman Khan rules the bloopers video. In one snippet, he is seen swatting away flies and mosquitoes. Frankly, it's Salman, so it doesn't seem outlandish either.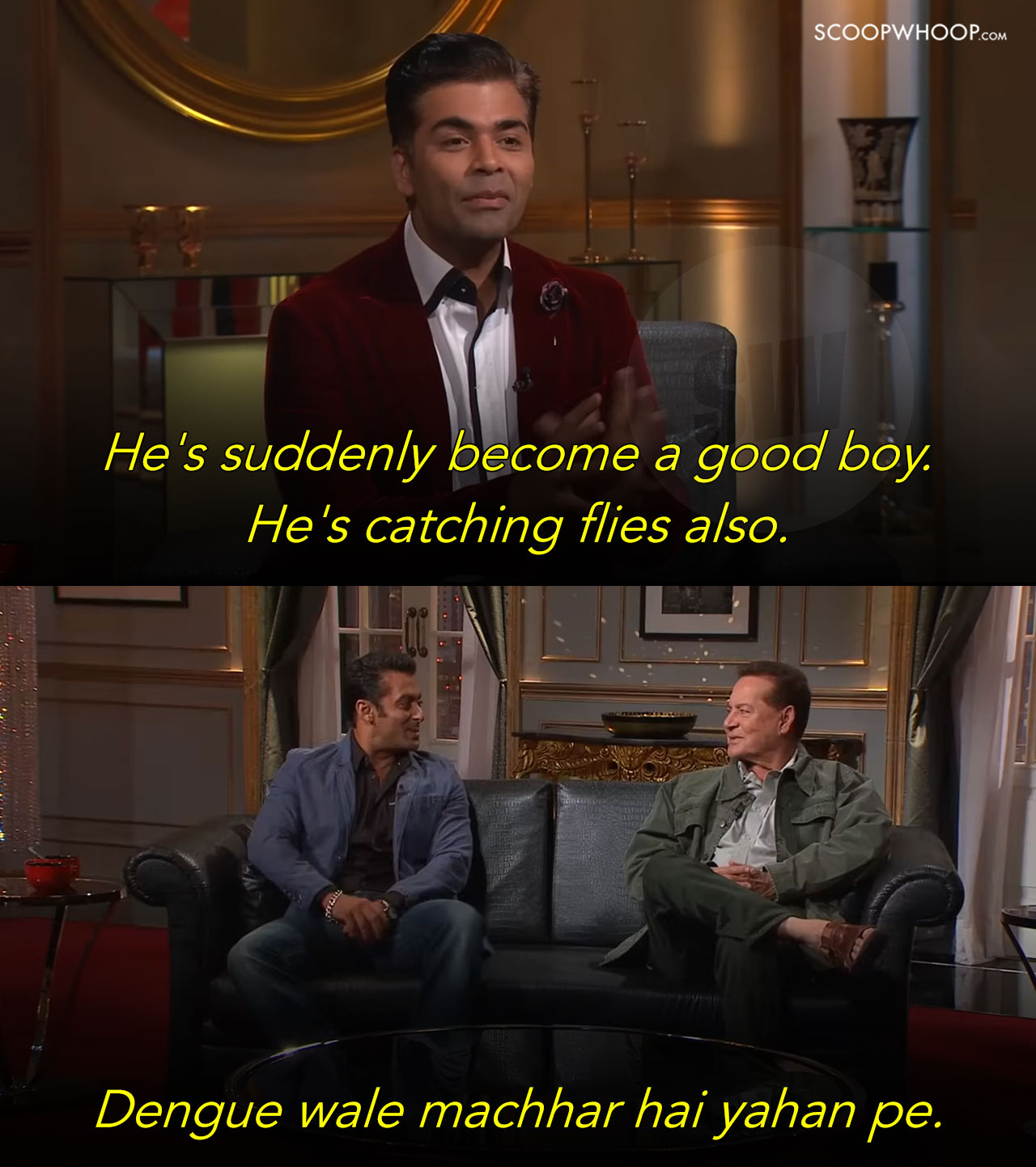 Salman was in his natural element throughout the episode. In one part, he also made this observation about the set.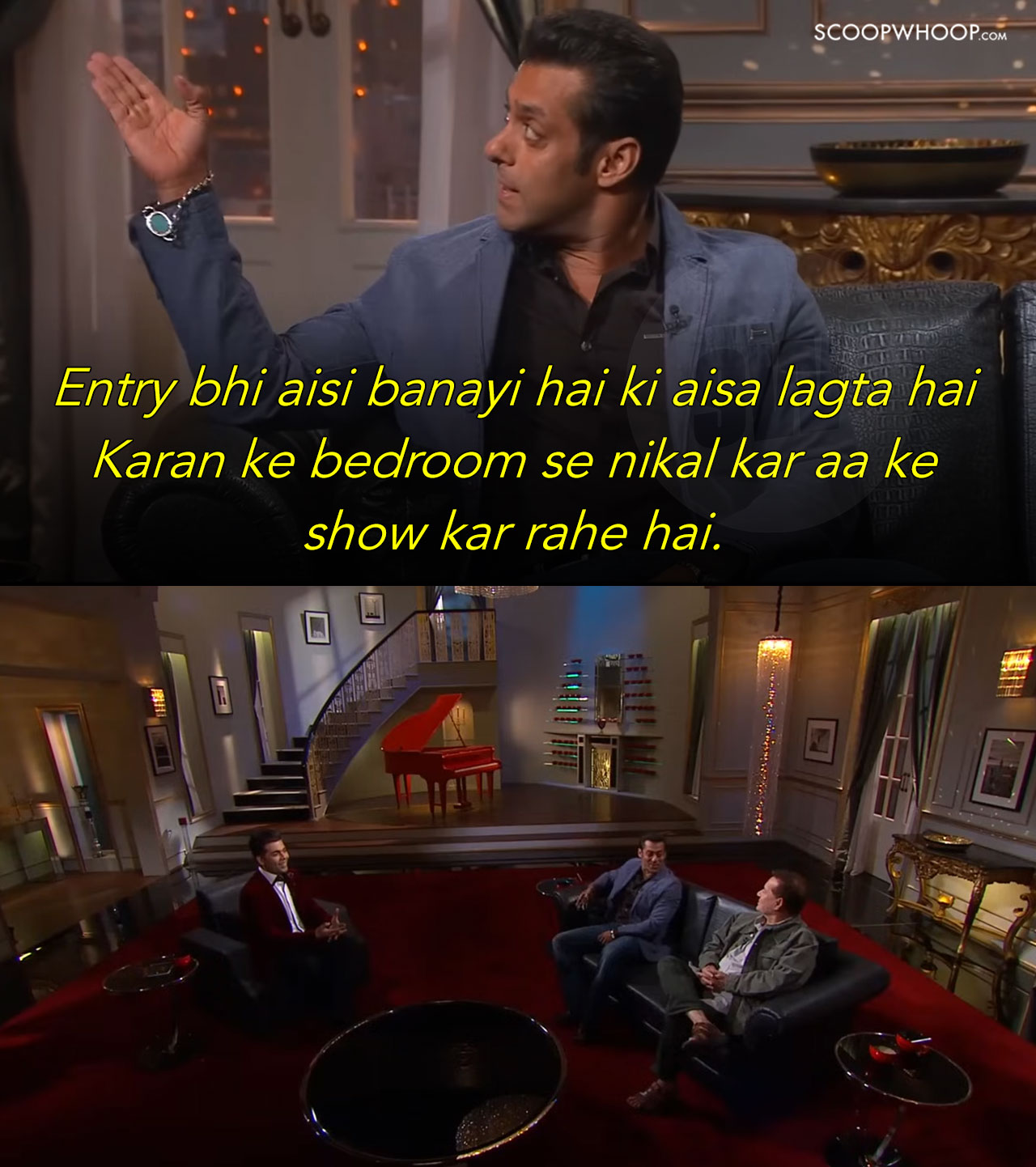 You can take a look at the entire video here just for the giggles.