The latest episode of Koffee With Karan Season 7 featuring Kriti Sanon and Tiger Shroff was a power-packed and fun episode. The stars completely floored us with their candid and witty answers and showed us unfiltered sides of themselves.  
However, the fun parts of the episode were definitely the Koffee bingo, the rapid-fire, and the game round. In the final game round, celebs are asked to call fellow celebs and they are required to say "Hey Karan, it's me". While Tiger called Disha Patani, Kriti Sanon called Prabhas.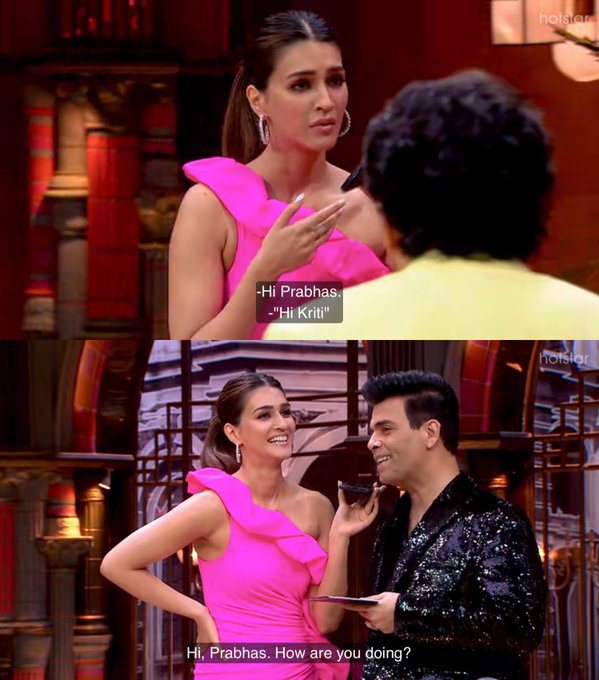 The Baahubali star said, "Hey, Karan it's me." Kriti replied, "You are amazing, I will call you back after the show." This conversation between these two stars is winning the internet and is now everyone's favourite moment from the ninth episode of Koffee With Karan Season 7.

Kriti Sanon will be seen opposite Prabhas in Adipurush. Meanwhile, you can stream this fun roller coaster episode only on Disney+ Hotstar.