India is a country that excels at a lot of things – cricket, corruption and cuisine. But the sad bit is that we are extremely gifted in terms of plagiarism as well. We love getting inspired by things around us and we leave no stone unturned to blatantly ape it.
Canadian electronic duo Luke and Tess Tennyson came out with their latest single XYZ recently. The 18 and 16 year old siblings were seemingly inspired from Kuch Kuch Hota Hai.
A Twitter user pointed it out.
They've copied the entire look. Yes, the weird creepy and oh-so-out-of-fashion look was recreated for the cover of the single. You can hear the hit single XYZ here.
They copied everything from the orange GAP sweatshirt to the hand gestures. Speaking to The Fader, the duo have accepted that they loved Kuch Kuch Hota Hai and this was their way to express their love for the beloved pop-culture entity.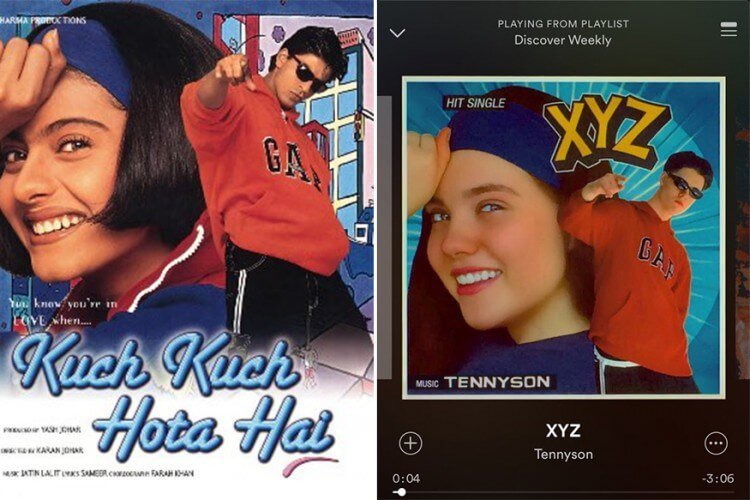 Chalo achha hai. Kahi toh humse chura rahe hai.