Sponsored by
tata sky theatre
I have always been the type of guy who was obsessed with films and the celluloid. One day, my college friends told me that they were going to watch a play and asked if I wanted to join them. Despite not being interested, I was coaxed into going (friends, I tell you). I was of the opinion that theatre could never match up to films. But watching Reema Lagoo's amazing performance in Savita Damodar Paranjpe shook me to my core. That was when the romance between me and plays began.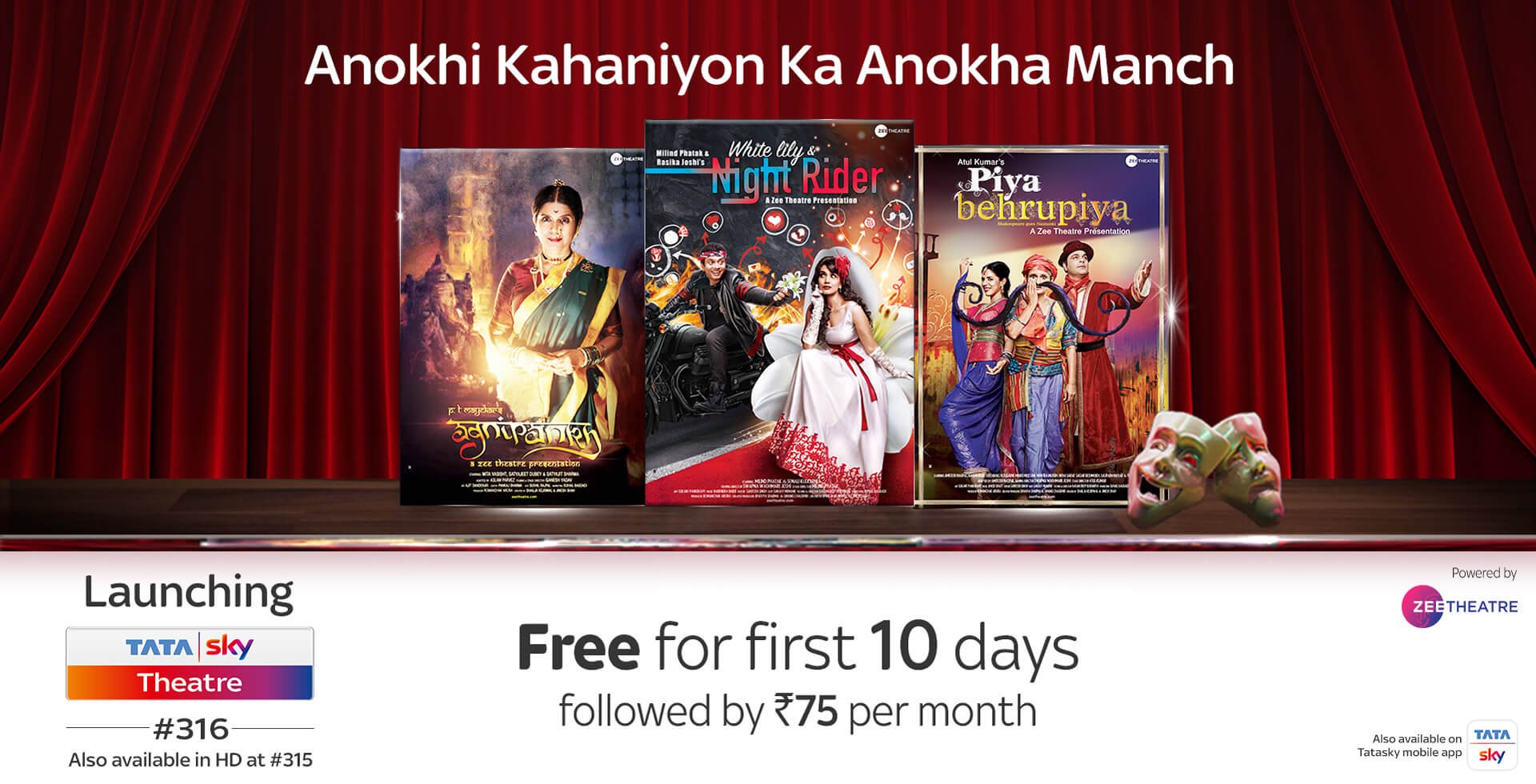 In the months that followed, I never missed a chance to watch a play, even if it meant bunking my college lectures. But then I got a job and I was barely left with any time in my hectic schedule for theatre. That was until I learnt about Tata Sky Theatre, which TBH seemed like a blessing for us theatre enthusiasts. Tata Sky Theatre has the finest collection of plays that we can watch at the convenience of our home, right on our TV sets!
Besides, going to a theatre is so much work! From freeing up your schedule to the hassle of buying tickets, us young professionals barely manage to do the bare essential things so taking time out for plays seems like a challenge. Then there's added cost of tickets! Thanks to the good folks at Tata Sky, we can get the theatre-like feel in our homes at minimal cost with Tata Sky Theatre, powered by Zee theatre.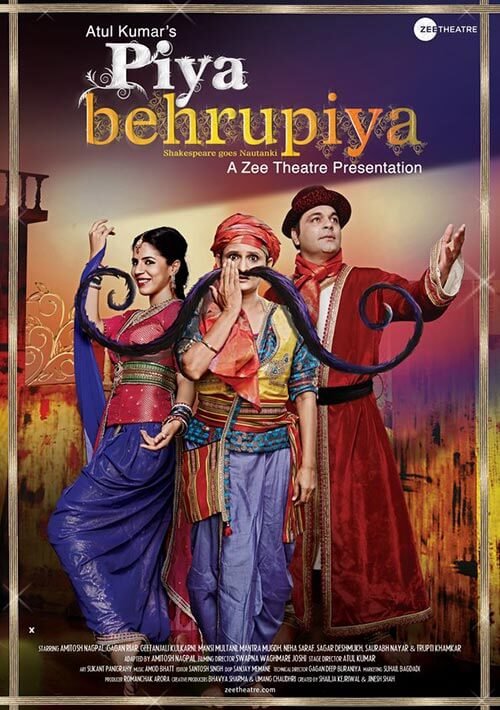 Talking about the plays, their collection is diverse and has plays from multiple genres. Be it Geetanjali Kulkarni's Piya Behrupiya, an adaption of Shakespeare's comedy 'Twelfth Night' or Mitalee Jagtap starrer, dark and gritty play Vaastav, you'll find just the right dramas that will make the theatre lover in you go gaga.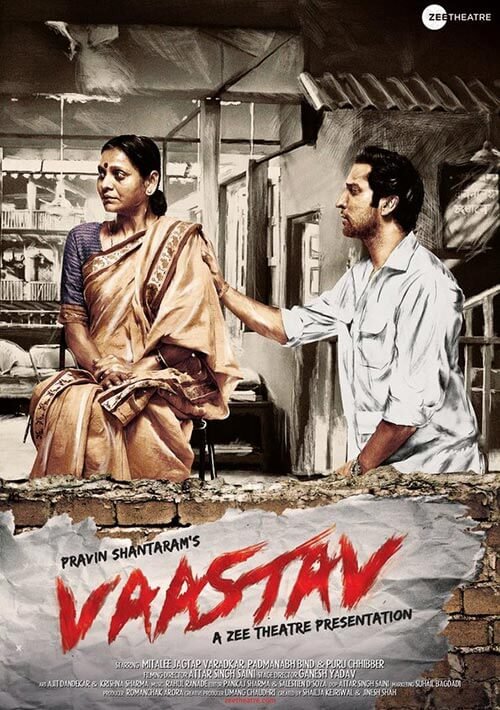 Oh, and did I mention that these plays are 100% ad-free? Gone are the days when entertainment was interrupted by commercials. With Tata Sky Theatre, you can enjoy your plays sans interruptions. They also have a unique interactive section where you can read the reviews of the play and interesting trivia. 8 plays will be aired every month including all the specials and the festive plays, so rest assured Tata Sky Theatre will keep you entertained through the month. 
Oh, and every Sunday, there's a new blockbuster so prepare yourself for 'Har Sunday Ek Naya Natak!'. All this and your favorite theatre stalwarts from Himani Shivpuri to Atul Kumar will be there to keep you entertained with quality theatre! 
Tata Sky Theatre is available on Tata Sky on channel number #315 for HD subscribers and #316 for SD viewers. BTW, it is absolutely free for the first 10 days so you can try out the service at no additional cost! So if you happen to be a theatre lover with a hectic schedule, you know what to do now, *wink*.
Happy theatre to you!