If only we were all as lucky as Bridget Jones. You're overweight, quite scatty, not the brightest penny in the pile and frankly quite average at your job. All you want is to find love. So who are the people life throws your way? A publishing tycoon who looks like Hugh Grant, a human rights lawyer who looks like Colin Firth and now, at the age of 43, an American dating site billionaire who looks like Patrick Dempsey. And all the men are brilliant, funny, great at shagging and fall in love with you.
Sadly, we aren't as lucky. And that's why this is celluloid. Bridget Jones's Baby, the third in the Bridget Jones' series has just hit the screens, and it beats the curse of the trilogy or the multi-series films. It's actually almost as good as the first one, Bridget Jones' Diary. And far better than the second.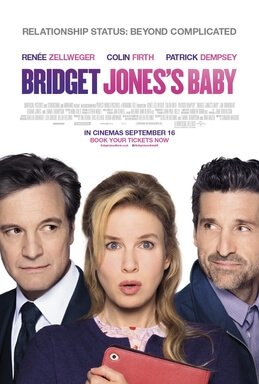 Now this is also the return of Renee Zellwegger on the big screen after a while. She's been in the news for other reasons, and let's just be politically incorrect and get it out of the way, her face does look a little scrunched up on the big screen. There's something not quite right. And in all fairness, the new Jack Reacher 2 trailer played before the film, and Tom Cruise's face was immobile as well. So it's not just Zellwegger who has been afflicted by the curse of the nip and tuck. Now that that elephant in the room has been addressed, onto the film.
This is 10 years post the last time we meet Bridget Jones. It's the eve of her 43rd birthday. Mark Darcy (Colin Firth) is married and Daniel Cleaver (Hugh Grant) is dead! As Bridget says, of the two loves of her life – one is dead and one is married. But the Hugh Grant-sized gap in Bridget's life is soon filled by the very dishy Patrick Dempsey playing Jack Qwant, an American billionaire who runs an online algorithm-based dating service.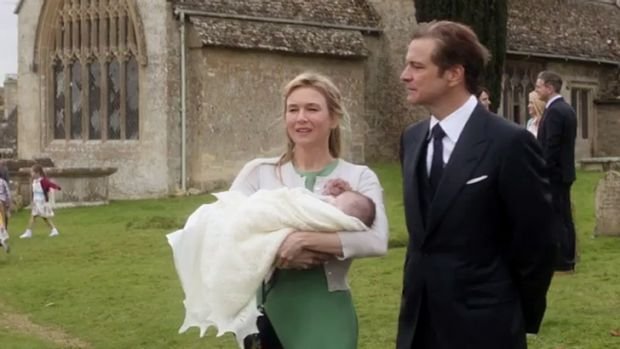 To celebrate her birthday, Bridget attends a Glastonbury-ish music festival, which is described as Sodom and Gomorrah with tofu. There, Bridget bumps into Qwant and proceeds to have six hours of wild sex with him, and then leaves without knowing who he is. A week later, she bumps into Mark Darcy (Colin Firth) who's now married to Camilla, but getting divorced, and proceeds to have a nightful of really good sex with him as well. Only to leave without saying bye to him, because she's scared of being hurt by him.
All this rolling in the hay is followed by Bridget discovering she's pregnant, not knowing which one of the duo the father is, and not wanting to run the risk of a miscarriage by having a DNA test while the baby is still in her womb. The rest of the film is about who the father is, whether that person will love her, whether she loves them, and also her job at the news channel she works at.
The film has been scripted by Helen Fielding, Emma Thompson (who plays Bridget's OB-GYN) and Dan Mazer and has some sparkling lines and moments. And some truly Bollywood tropes, like the vehicle in which Bridget reaches the hospital. And the fact that despite her utter unprofessionalism and incompetence, she doesn't lose her job at the news station.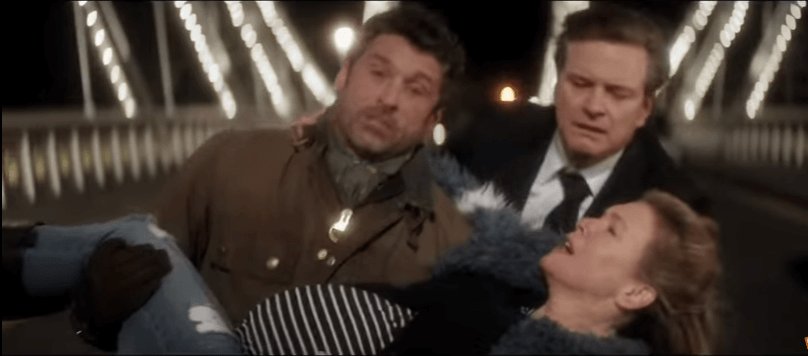 There's political commentary with Darcy defending a music group called Punnani which is totally designed on Pussy Riot. A group which not only keeps baring their breasts next to a visibly uncomfortable Darcy, but also start a protest on the day Bridget has to reach the hospital. Leaving her stranded. Thereby cocking a snook at women fighting for women's rights, ending up inconveniencing a woman. As Bridget's mother says, "don't women have enough rights as it is?" Darcy also honestly says that after spending time defending the group, he sympathises with the dictator who wants to imprison them. And that the song, "Menstruation. Castration. Liberation" is driving him up the wall.
We also see what happens when millennials take over the management at the news channel Bridget works at. And tell them to scrap hard news, for stories on a cat who looks like Hitler. It's all very amusing. You also learn that one should not use vegan condoms and that sperm can live for several days inside you after ejaculation.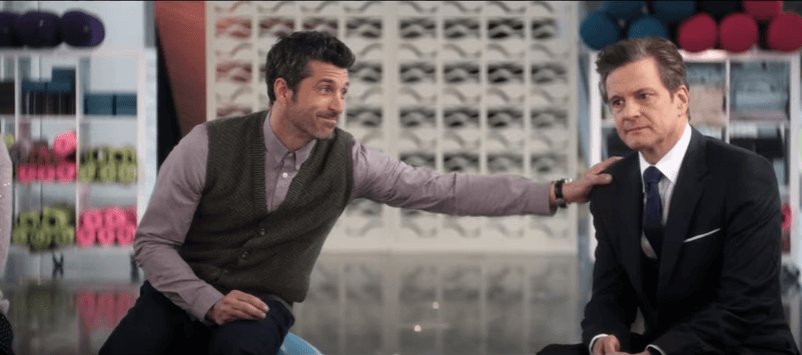 Yes, Bridget Jones's Baby celebrates being single and being a single mother, but ultimately it sells you that perfect dream which many feminists rise up again – but is such a lovely little picture, if you just don't analyse it too much. That the man you loved for 10 years will love you back, despite you being an absolute mess. And that even the most opposite people can be perfect together, and finally true love will prevail. That we can have it all. And we will all live happily after. With men who look like Firth and Dempsey. And Grant, if he just hadn't died.
Everyone deserves a happy ending. And that's what Bridget Jones's Baby gives you, with a bump or two in between. I'd say watch it. It's great fun – and watch till the last frame before the credits roll. There's a clue to who the sequel will star.