Met Gala, the biggest night of the fashion industry, finally took place on the first Monday of May. We saw celebrities tuning their outfits to befit the 2023 theme 'Karl Lagerfeld: A Line of Beauty', paying tribute to the late fashion designer and former creative director of Chanel, Karl Lagerfeld.
Each year, we watch A-listed celebrities in their flamboyant outfits climbing up the stairs of New York's Metropolitan Museum of Art. However, nobody really knows what happens inside. But we're hearing interesting tales about the food this year. Apparently, eating is not so much of a thing at Met Gala.
This year's event was chaired by Anna Wintour, editor-in-chief of Vogue, along with actors Penélope Cruz and Michaela Coel, singer Dua Lipa, and tennis player Roger Federer.
According to a Vogue report, the culinary idea for 2023 was inspired by one of Lagerfeld's most famous soirées: the wedding reception he hosted for French fashion designer Paloma Picasso and Rafael Lopez-Sanchez  in 1978. Renowned caterer, Olivier Cheng, recreated the famed 1978 soirée. The tables were decked with French linen napkins, artistically embellished candelabras, and bouquets of pink flowers.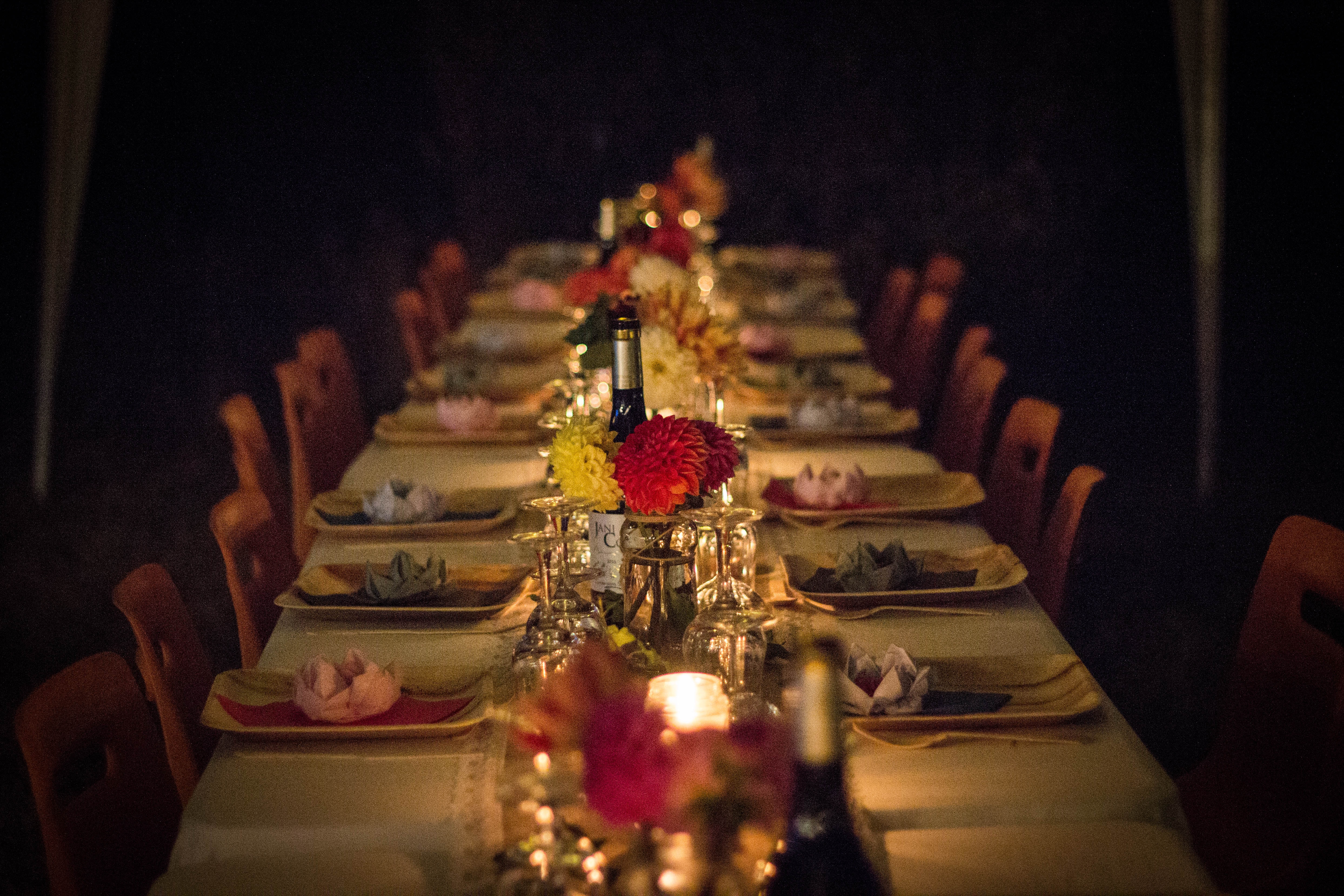 However, the menu at the exquisite night has amused social media. The popular opinion is that it was meant to 'starve' celebrities. For starters, the attendees were served chilled spring pea soup with baby vegetables, lemon crème fraîche, and truffle snow. For the mains, the menu included Ōra King salmon with vegetable nage, asparagus, pickled strawberries, and radish.
Accompanying the food, there was also wine and Diet Coke.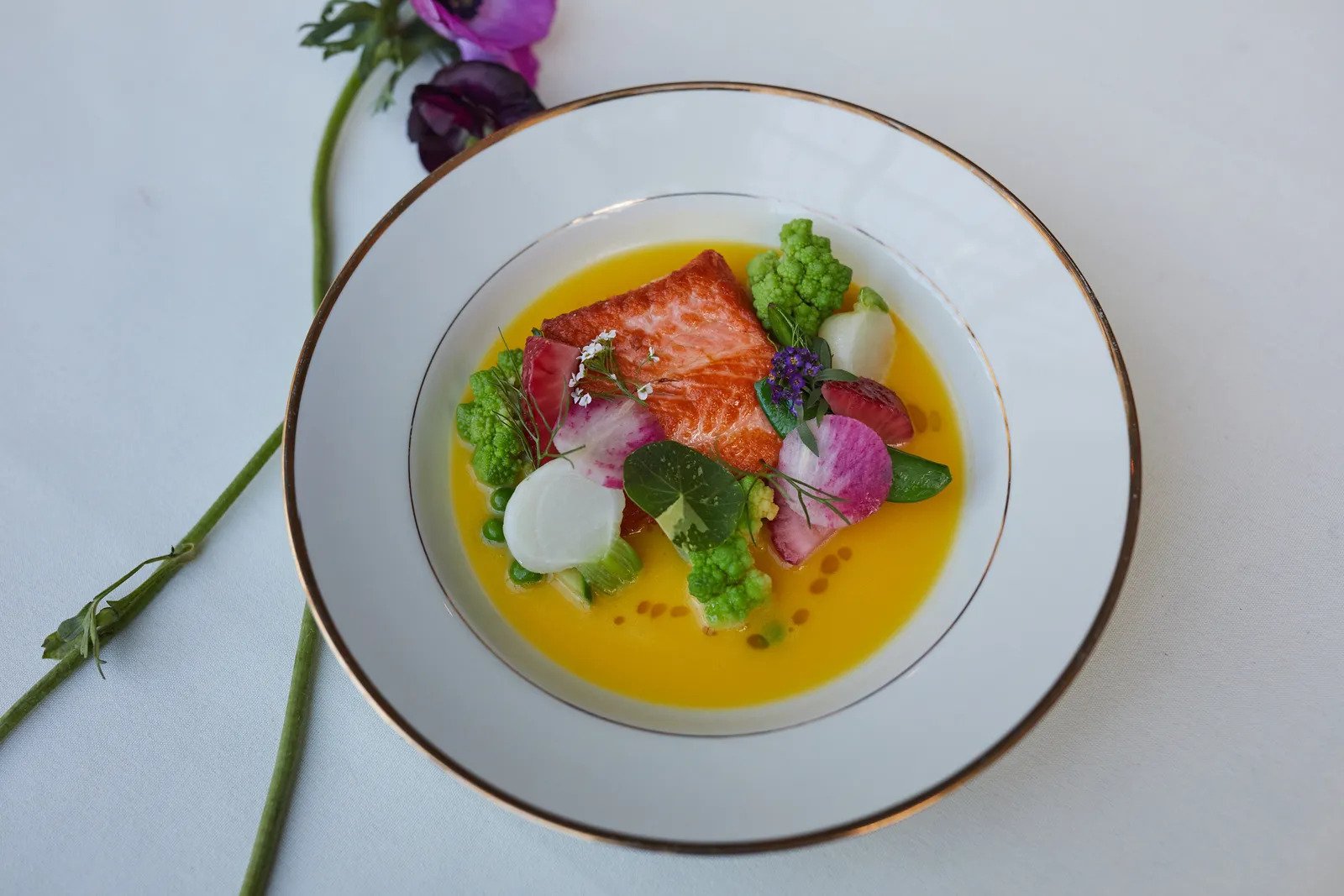 In fact, American singer Teyana Taylor literally brought Chick-Fil-A to eat instead of opting for the Met Gala 2023 dinner menu. She appeared to be eating fried chicken. Rapper Pusha T joked about this in his Instagram story.
Honestly, can you blame her?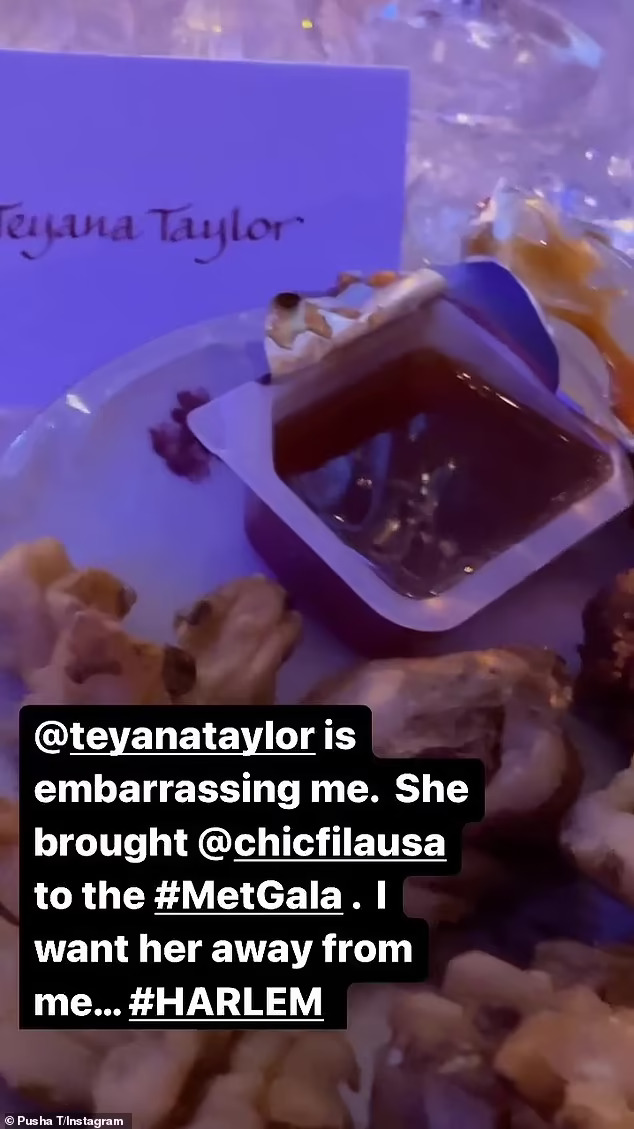 Just look at the food: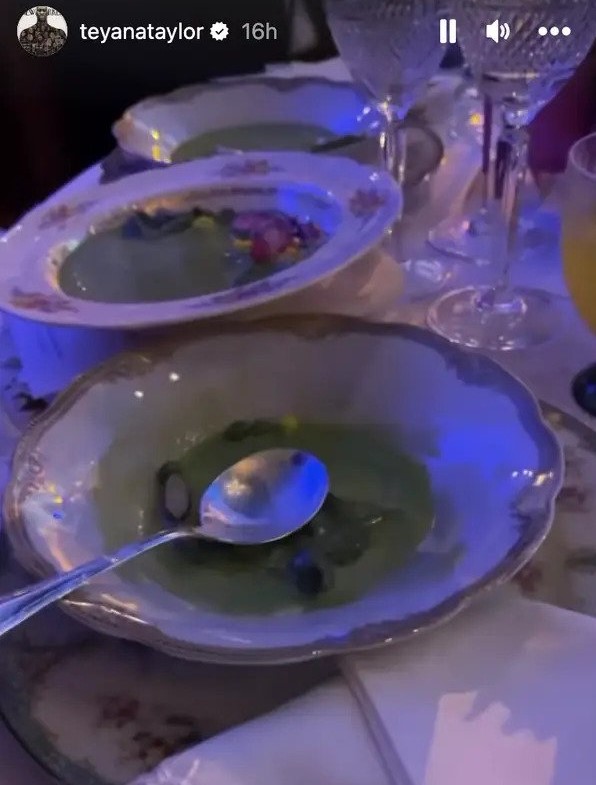 Well, Twitter is calling it 'CRIME AGAINST FOOD.' Take a look:
Not celebrities attending Met Gala and later ordering Happy Meal from McDonald's.