Milan Fashion Week, the most prestigious event in the fashion industry is on the go currently in Italy and we were expecting something amazing out of it. Oh, we did get amazed, no doubt. Listen up, we all know fashion is subjective. we completely get that as brands come up with an array of things as bizarre as the next in each collection and we comply. But then something happens that makes you stand up and say "wait, WHAT?"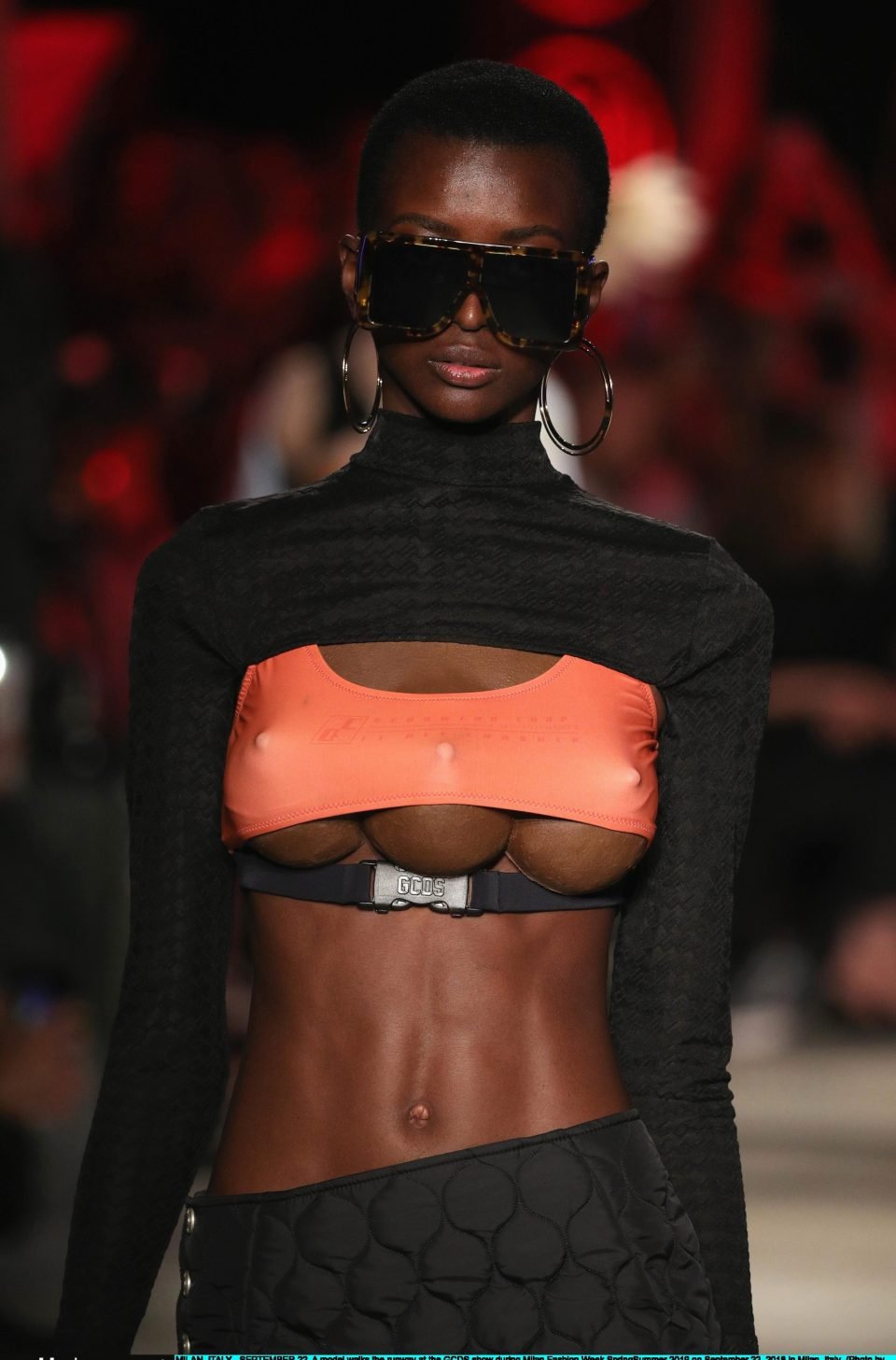 Italian fashion label GCDS whose full form is God Can't Destroy Streetwear have shown off their 'rave-ready' collection at Milan Fashion Week 2018 on models strutting down the runway with three boobs that poked out from under lycra sports bras, one of them being prosthetic, of course. What's apparent when you zoom in, is that the real breasts may have some 'additions' too to create symmetry with the prosthetic boob. But it's all speculation now.
Every fashion week, I see something new which is 'trending' but this isn't what I expected.
Well, this just took things to a whole new level. 
Beauty expectation level: 100000000000000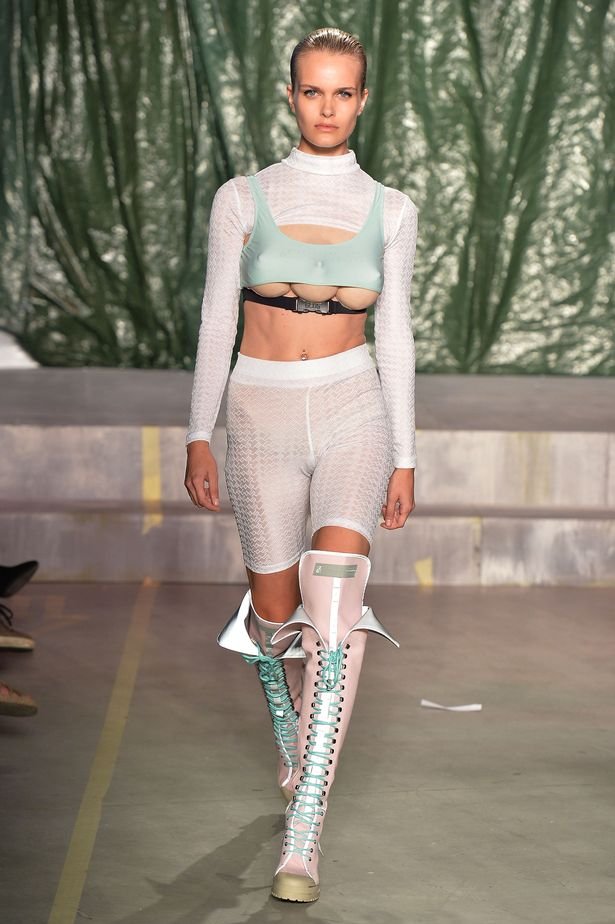 Body modification and human evolution is what's 'hot' in fashion right now as the last time we saw something this bizarre was when A.Human released an exhibit of prosthetic jewelry, making us re-think our beauty standards. 
This statement is…interesting? Honestly, I really don't know what this is. 
The bizarre look is reminiscent of the three-breasted actress in Arnold Schwarzenegger's film 1990 'Total Recall'.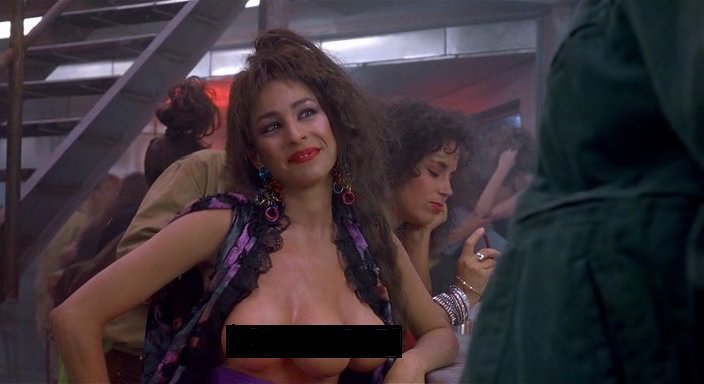 Alien fashion obsession taken to another dimension. QUITE LITERALLY.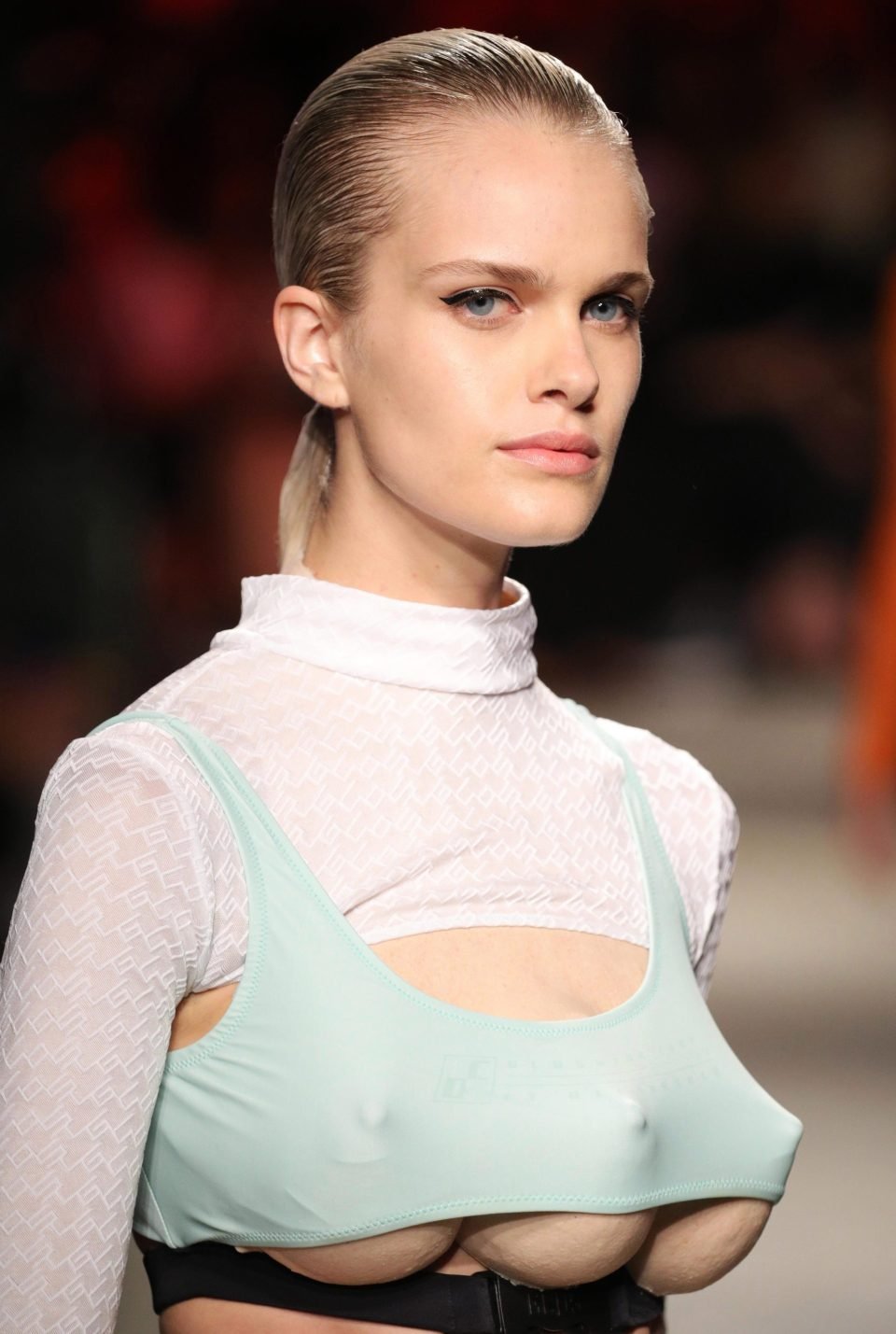 Fashion, I love you but sometimes, I just don't get you.