It was the era of the angry young man. 
Amitabh Bachchan, Vinod Khanna and Shatrughan Sinha were at the peak of their stardom and unlike today, there weren't many other platforms to screen the cinema that wasn't as massy in nature. And it was during that decade that Naseeruddin Shah entered the Hindi film industry and along with his contemporaries, introduced us to a cinema that was dramatically different from mainstream films.
Naseeruddin Shah made his debut in 1975 with Nishant and followed it up with films like Manthan, Sparsh, Junoon and may others. He is credited with bringing a massive change in the way 'parallel films' were received back in the day. He dabbled with a few commercial projects on the side as well and it was his presence alone that attracted us to those films. 
In a career that has spanned over 40 years, Naseeruddin Shah has delivered fine performances in films like Iqbal, Masoom, Mandi, Sarfarosh, A Wednesday!, the list is endless.
His honest opinions and frank attitude has always reflected in his interviews. He isn't shy about taking a dig on himself and this approach of his has always been appreciated by his fans. One of the few actors to openly confess his lure for hefty paychecks as the reason for signing the most obnoxious of films, Naseeruddin Shah never minces his words and we love him for that!
Here are 14 of the veteran actor's most erudite quotes that'll give you an intrinsic view into his mind and his take on life: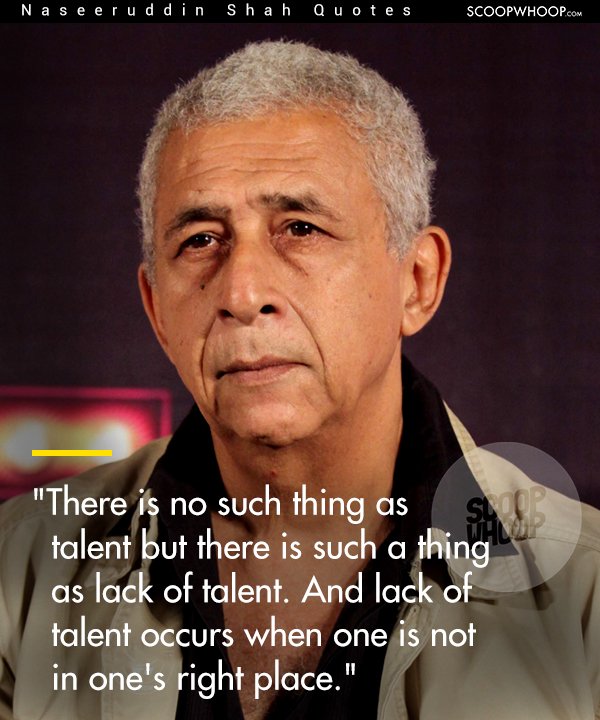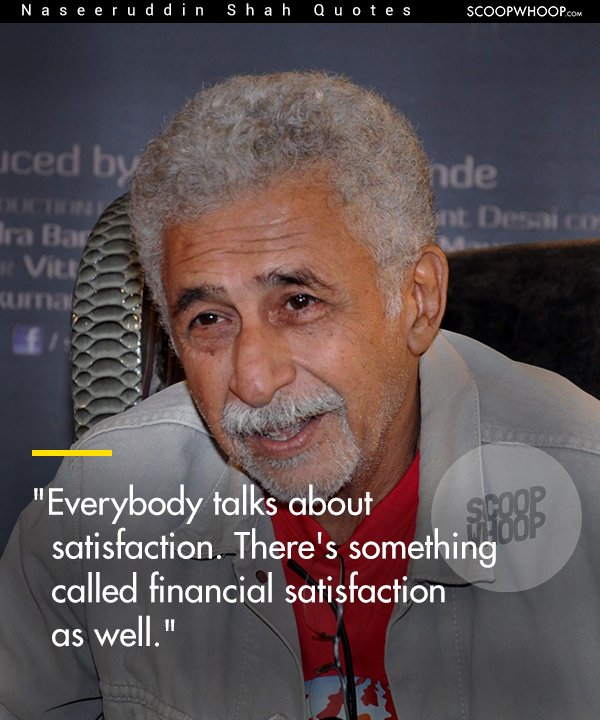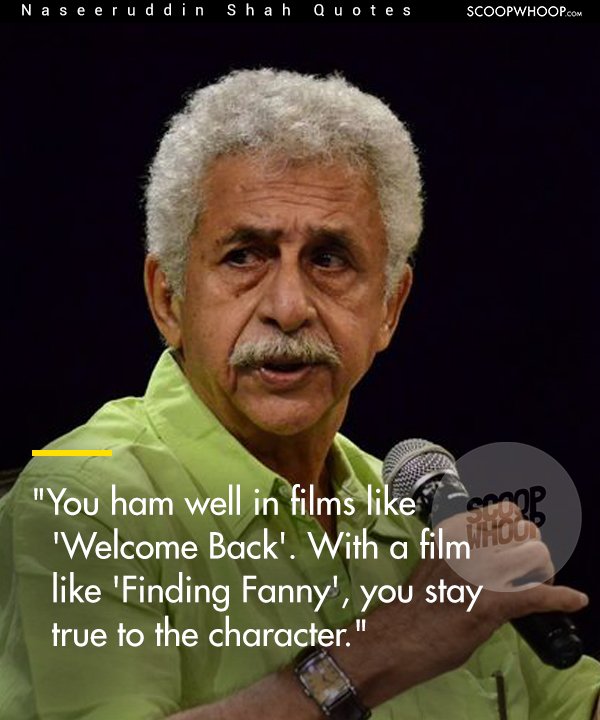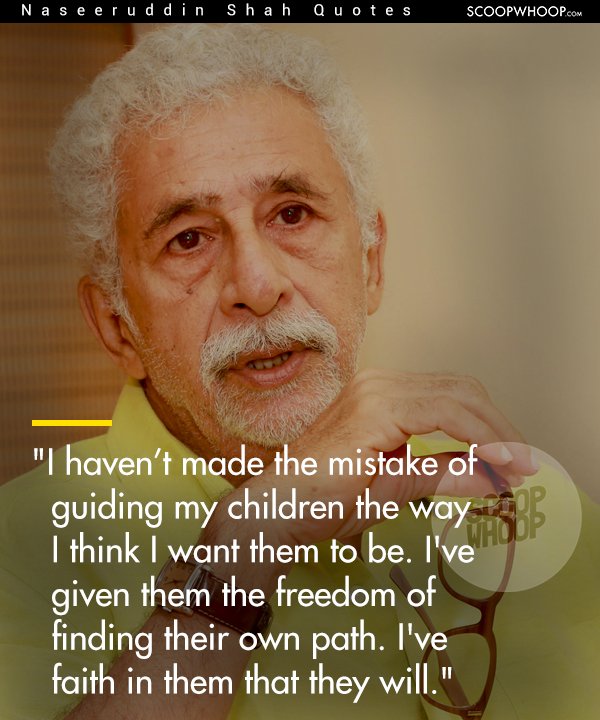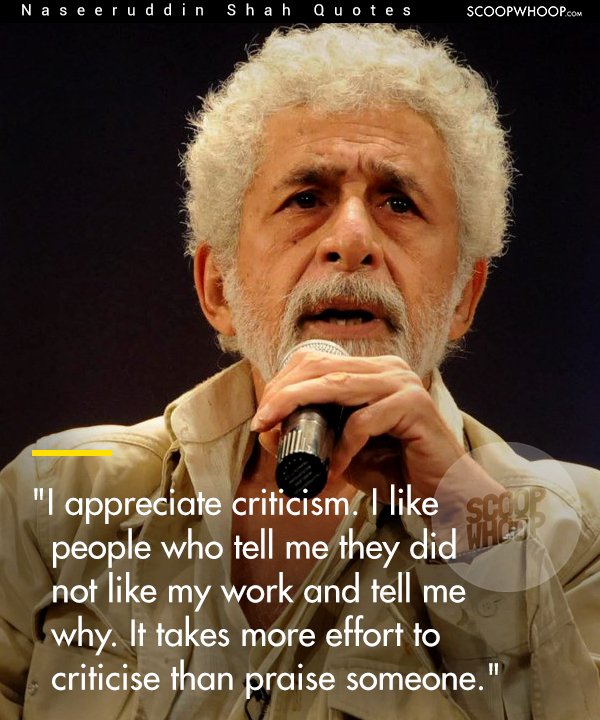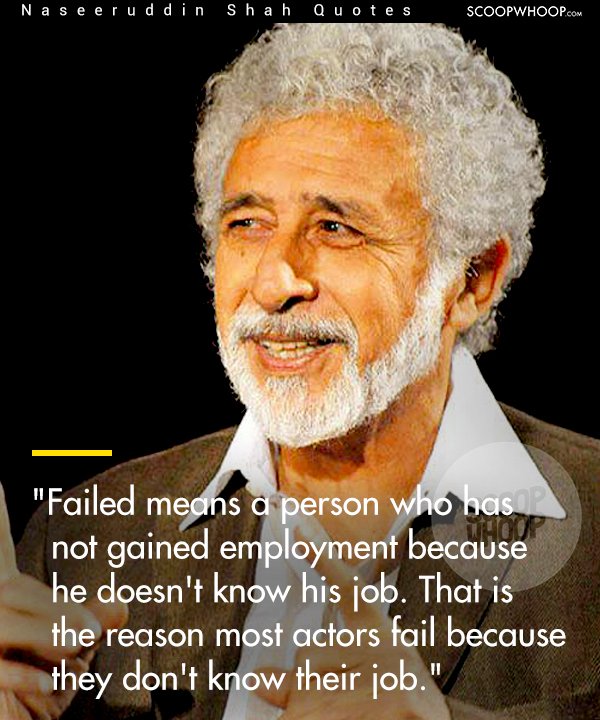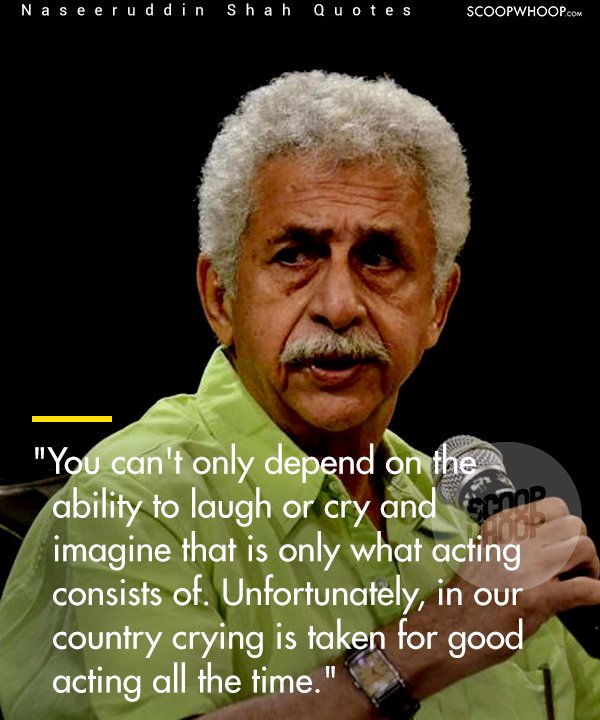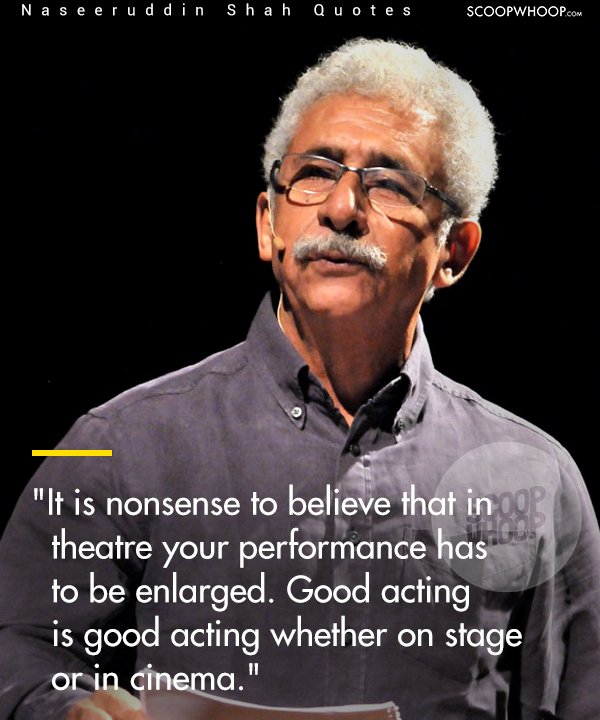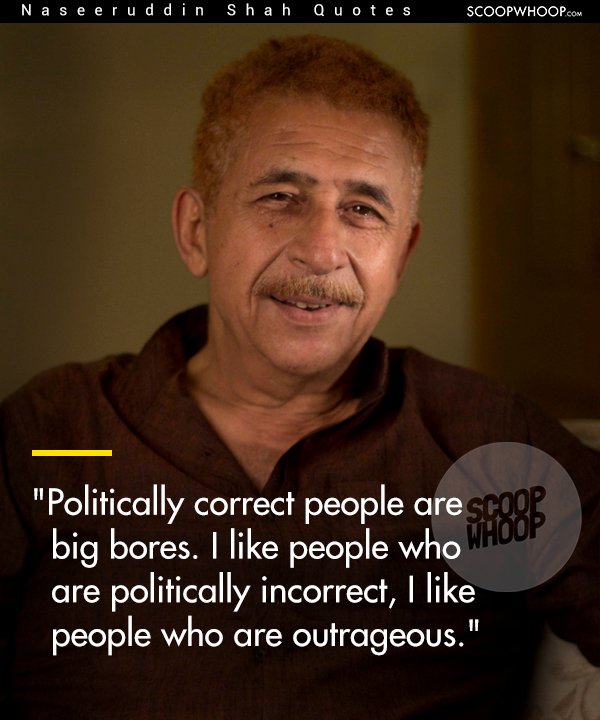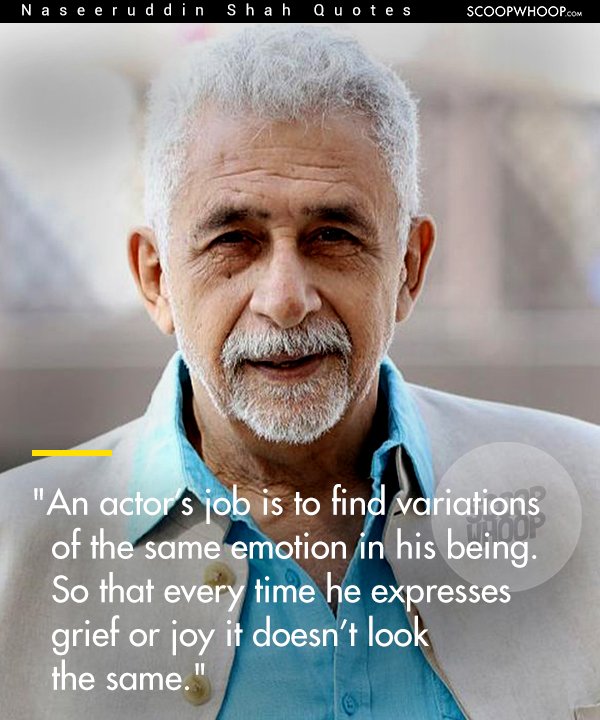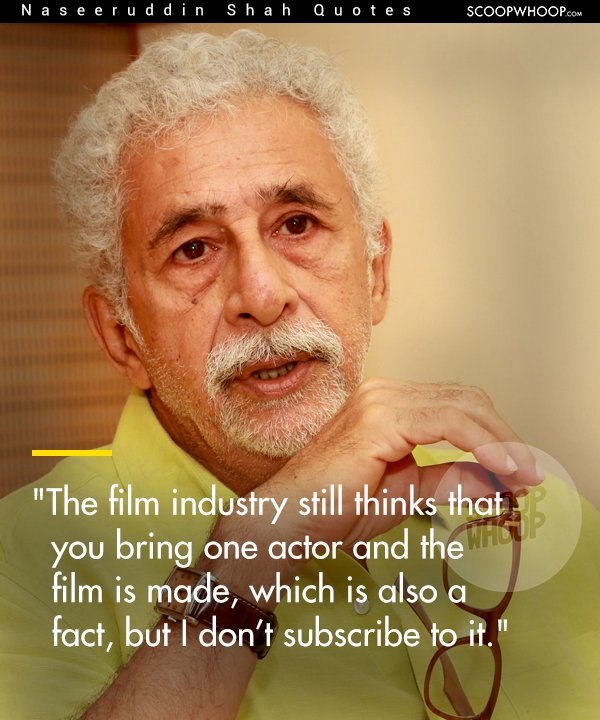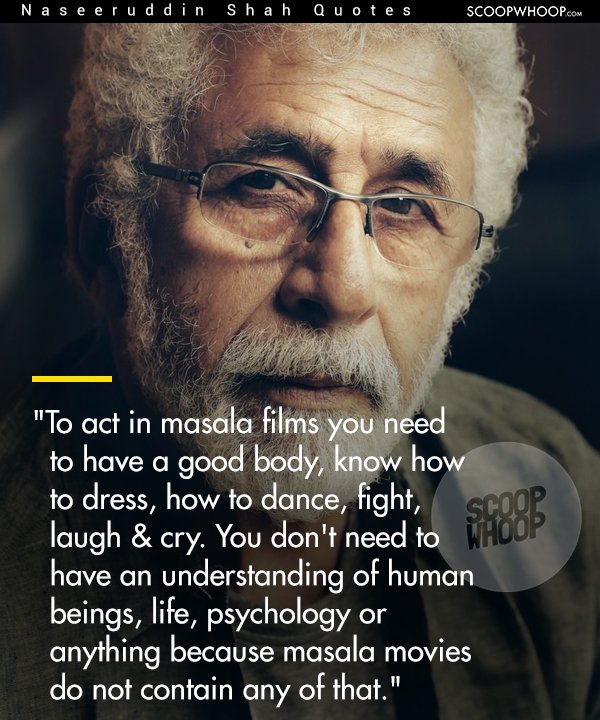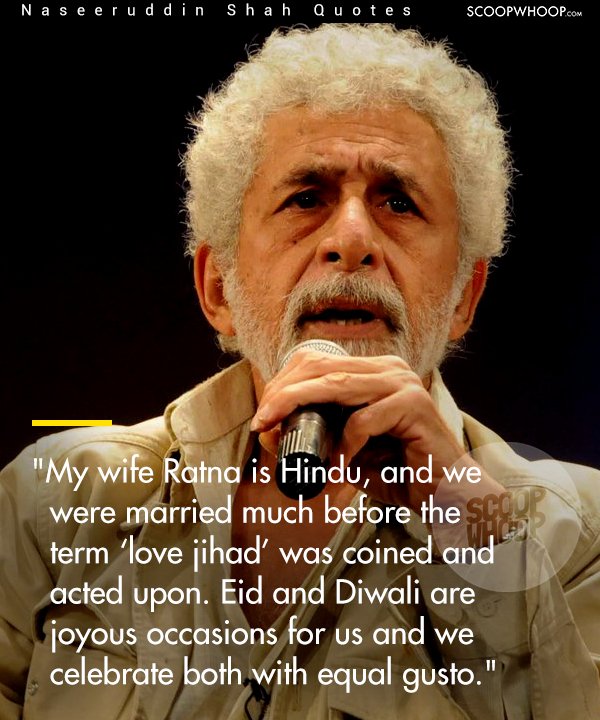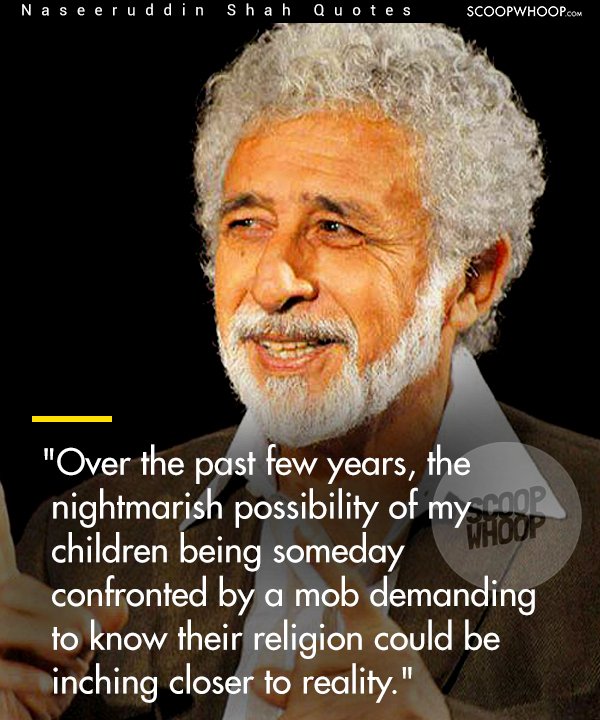 A man of many powerful words!
Designs: Ashish Kumar