The drama in the second week of Bigg Boss season 10 has come down a little which was expected after Priyanka Jagga's elimination last week. While the arguments and controversies are necessary ingredients of Bigg Boss, this season somehow feels quite predictable. The Indiawale team has seen the previous seasons of the show enough number of times to know how to create drama and they've crossed the line from being entertaining to just annoying.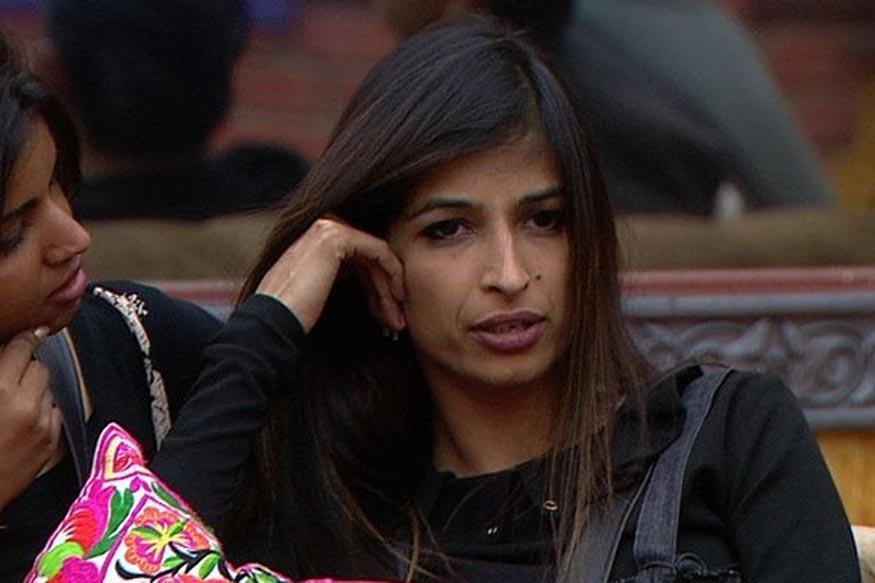 The week started with housemates openly nominating each other but somehow, Swami Om escaped the bullet. 
As much as women of the house hate him, not many nominated him this week which means his creepiness is going to definitely last another week. 7 housemates including Manu, Manveer and Gaurav were nominated.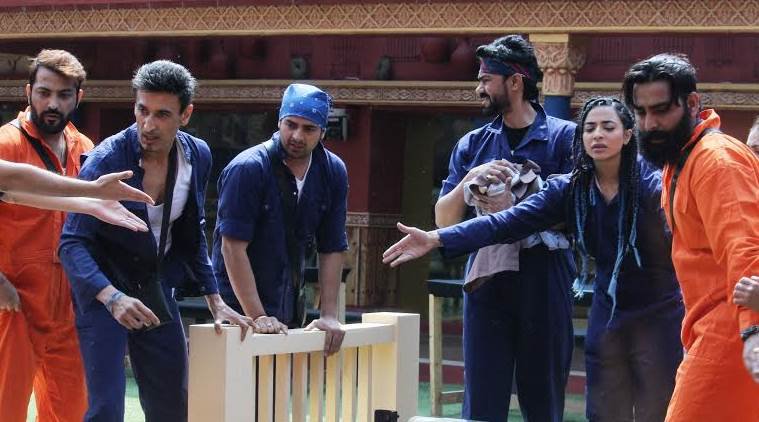 We actually heard Rahul Dev's voice on the show which was quite surprising because everyone had forgotten that he even existed in the house. Bani J is still maintaining a low-profile and is nothing like what we remember from her Roadies' days. 
Apparently, Manu made one crore rupees in cash in just a year being a door-to-door salesman of water filters. That's quite a lot of money by selling water filters but what do we know!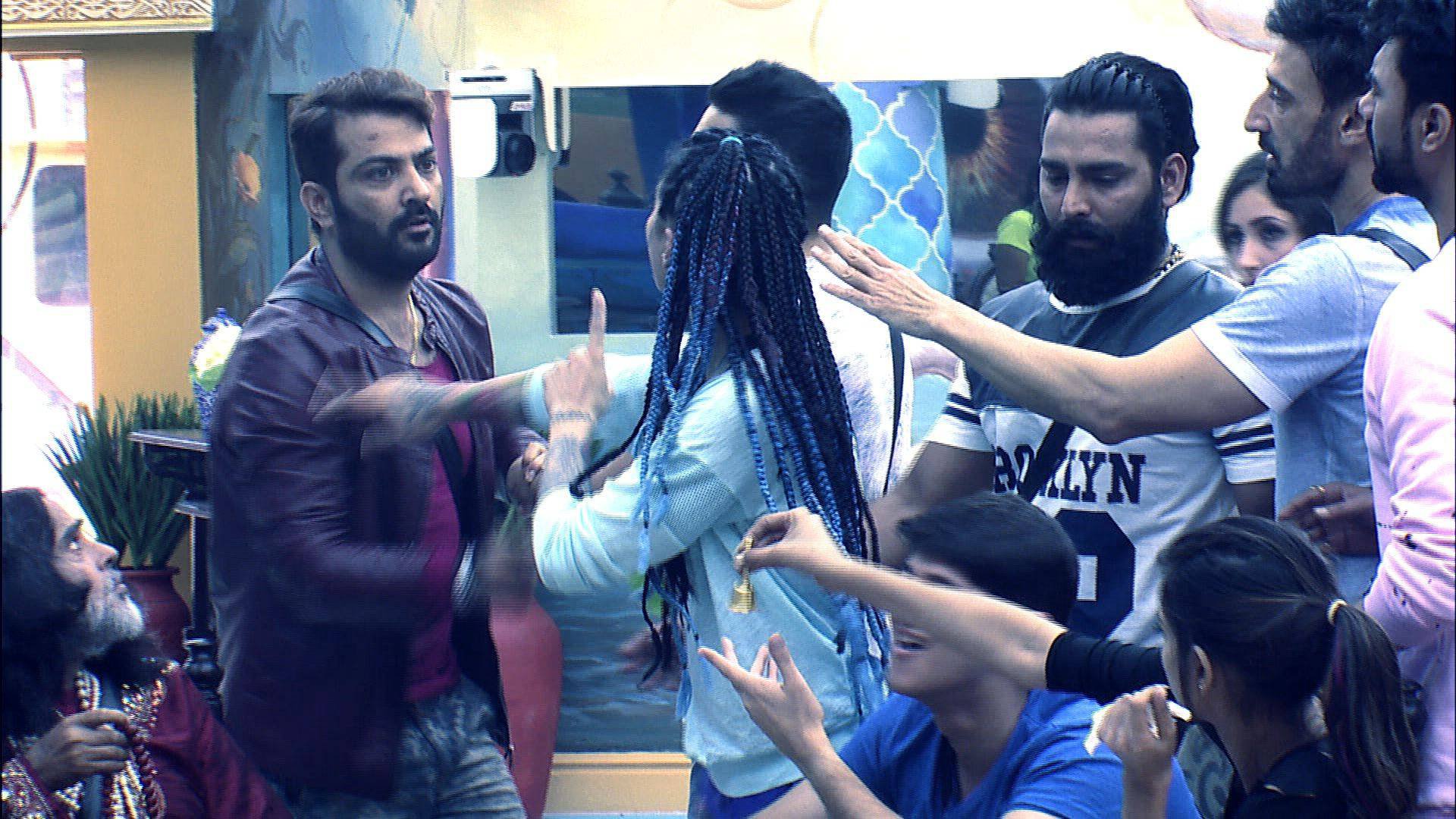 The luxury budget task created quite a lot friction in the house. 
And after a ton of arguments, Indiawale became the winning team. And as the weakest links, Mona Lisa and Swami Om were sent to jail. Swami protested quite a lot and even threatened with a police complaint but of course, housemates just laughed him off.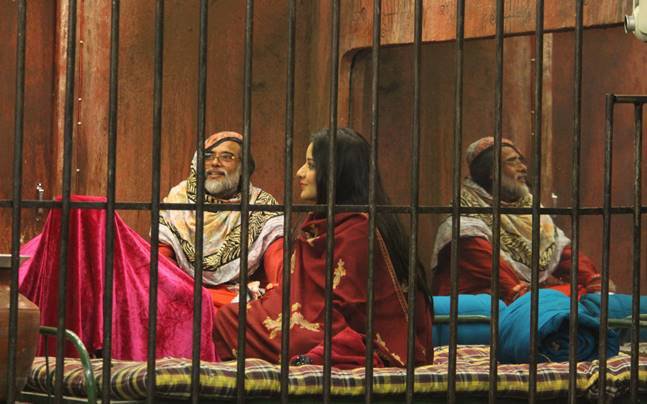 The budding story of Manu and Mona Lisa has become the centre of every episode and we don't have a nice feeling about it. 
It's not even adorable to watch and honestly, Manu and Manvir's sense of humour is creeping us out. Navin and Lokesh's fight for immunity turned quite ugly with him getting labelled as the bad guy of the house.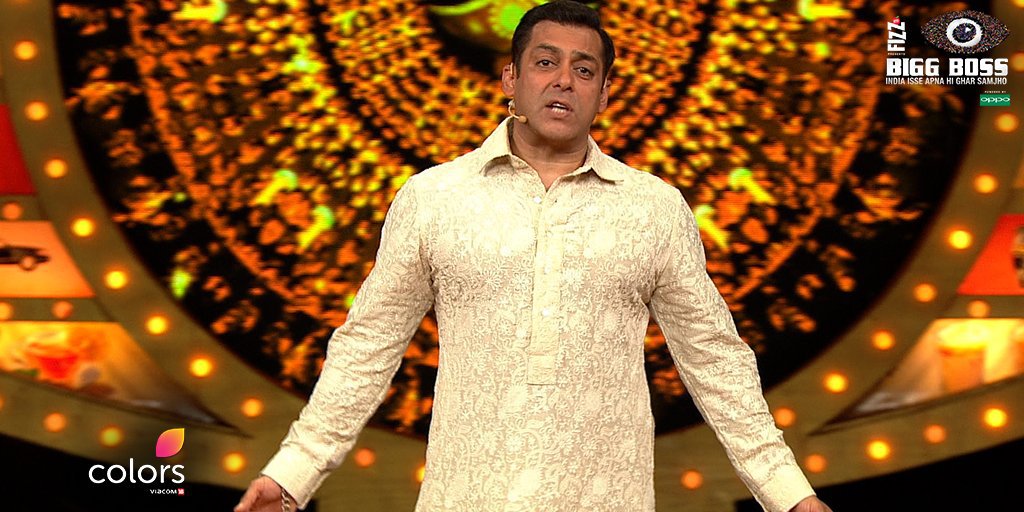 This week on Weekend Ka Vaar.
Tonight, Salman's Weekend Ka Vaar started with declaring Navin (the professor) as the villain of the house for the week and the celebrities were reprimanded for not actively participating in the luxury budget task. Salman then gave a moral lecture to Navin for not playing fair in the weekly task.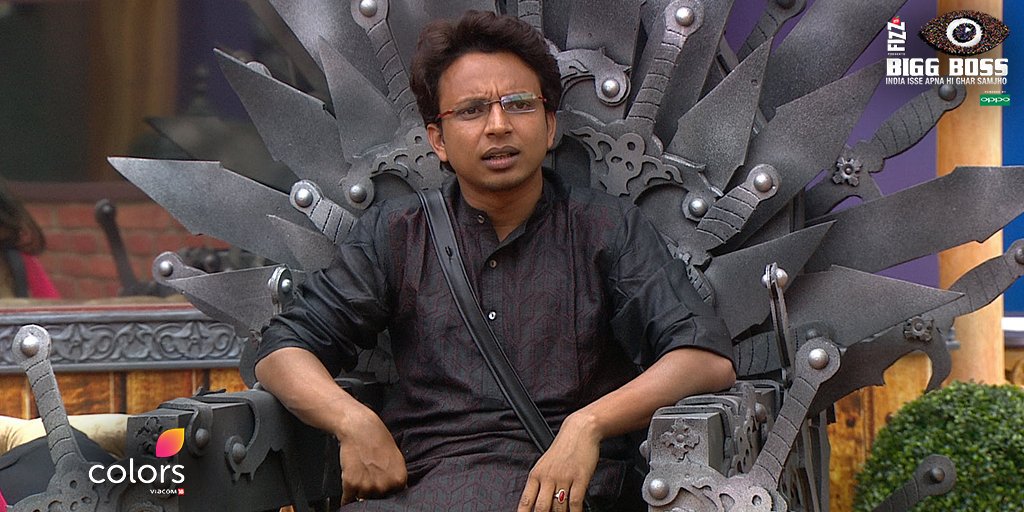 Swami Om Ji was discussed for what felt like an entire hour with Salman cracking jokes on him and then following it up with his own laughter. Manu was warned by Salman for his aggression which he wasn't very pleased about. Manu later compared his aggression in the house to Virat Kohli's aggression on the cricket field.
Here's hoping the controversies and arguments are at least watchable next week!