Newton has found itself in the Oscars, but in the process has managed to do something that will elevate it to a cult status. Two scenes involving Pankaj Tripathi and Rajkumar Rao have now evolved into successful memes.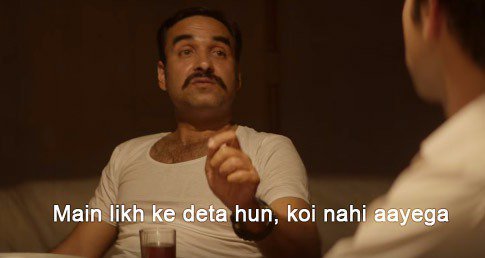 And since Twitter has decided to have fun with it, we decided to share some of that very fun with you. 
Feast your eyes:
And then there was a bit of this.
Here's the thing. You might have made it to the Oscars, but what really makes you immortal in the world of pop culture is turning into a meme.