Priyanka and Nick got married recently at the magical Umaid Bhavan Palace in Jodhpur and the whole world was glued to their Instagram.
While we were lapping up all the fun in their dreamy wedding, it was a little disappointing to see the use of firecrackers and animals during the wedding ceremony.
Especially because PC has been a UNICEF goodwill ambassador and champion in general for human rights, equality, and the environment.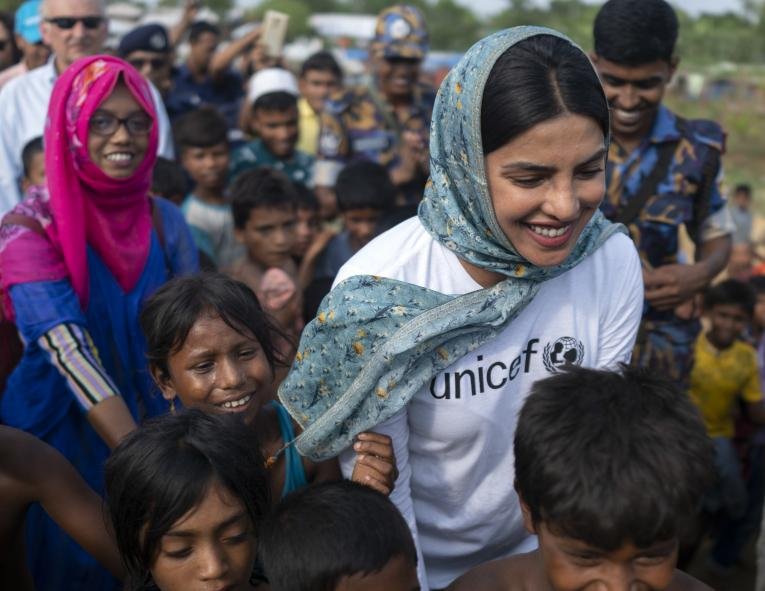 She recently campaigned against the use of firecrackers during Diwali telling her audience that toxic air severely affects people with asthma (she has been suffering from asthma since the age of 5) and animals.
#PriyankaChopra If you want to give out a message to your fans to not burst crackers on Diwali bec it affects the environment, animals, asthma patients then the same rules apply to your wedding. It's important to practice what you preach! https://t.co/T3ZWph66pY

— Rohit Khilnani (@rohitkhilnani) December 2, 2018
While firecrackers during Diwali heightens the risk of diseases, even if we consider the use of fireworks on occasions other than Diwali, the following should be noted:
Studies suggest, even a short-term degradation in air quality caused by high-pollution concentration can possibly cause bronchitis, asthma, and other symptoms, and increased emergency room visits.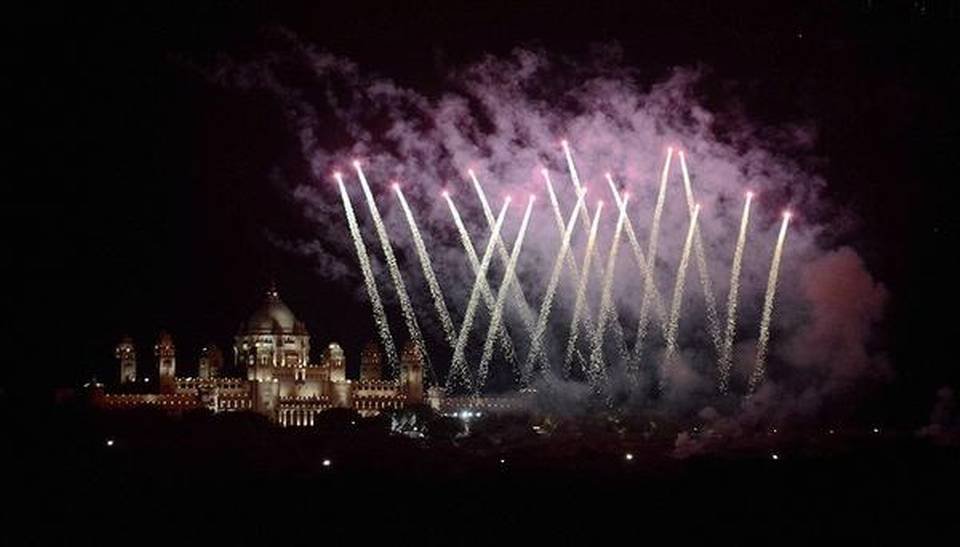 Jodhpur was recently declared the most polluted city in Rajasthan with the AQI being 338, at the same time when Delhi's AQI was 393. And this is before Diwali.
Air pollution is now the fifth largest killer in India. Every year, 620,000 premature deaths occur in India from air pollution-related diseases, according to "The Global Burden of Disease (GBD) report" by the World Health Organization. 
PC's elaborate wedding also showcased the use of animals. The groom, Nick Jonas was propped on a ghodi as is usual in many traditional Indian weddings, albeit problematic. 
However, it did not end there. The couple also rode on elephants during the garland exchange ceremony.
As per several reprts, including, EOnline!
Traditional Hindu ceremonies feature several rituals. As per tradition, Nick arrived on a ghodi, or horse. He and Priyanka then both took a ride on an elephant before taking part in the varmala or garland exchange ceremony.
In the past too, PC has been under fire for posing atop an elephant for an ad promoting Assam tourism.
We don't want to take away from anyone's special day. It is one of the most important days in your life. But as a thoughtful, conscious citizen of the world, as PC truly is, it reflected poorly on the ethos that she propagates.