The good thing about the internet is that we keep discovering new things on a daily basis. And well, this keeps the excitement alive. In a weird plot twist, people have found pictures of Shah Rukh Khan and  Angelina Jolie, from when they shared the stage for an award function. Brand new information, right?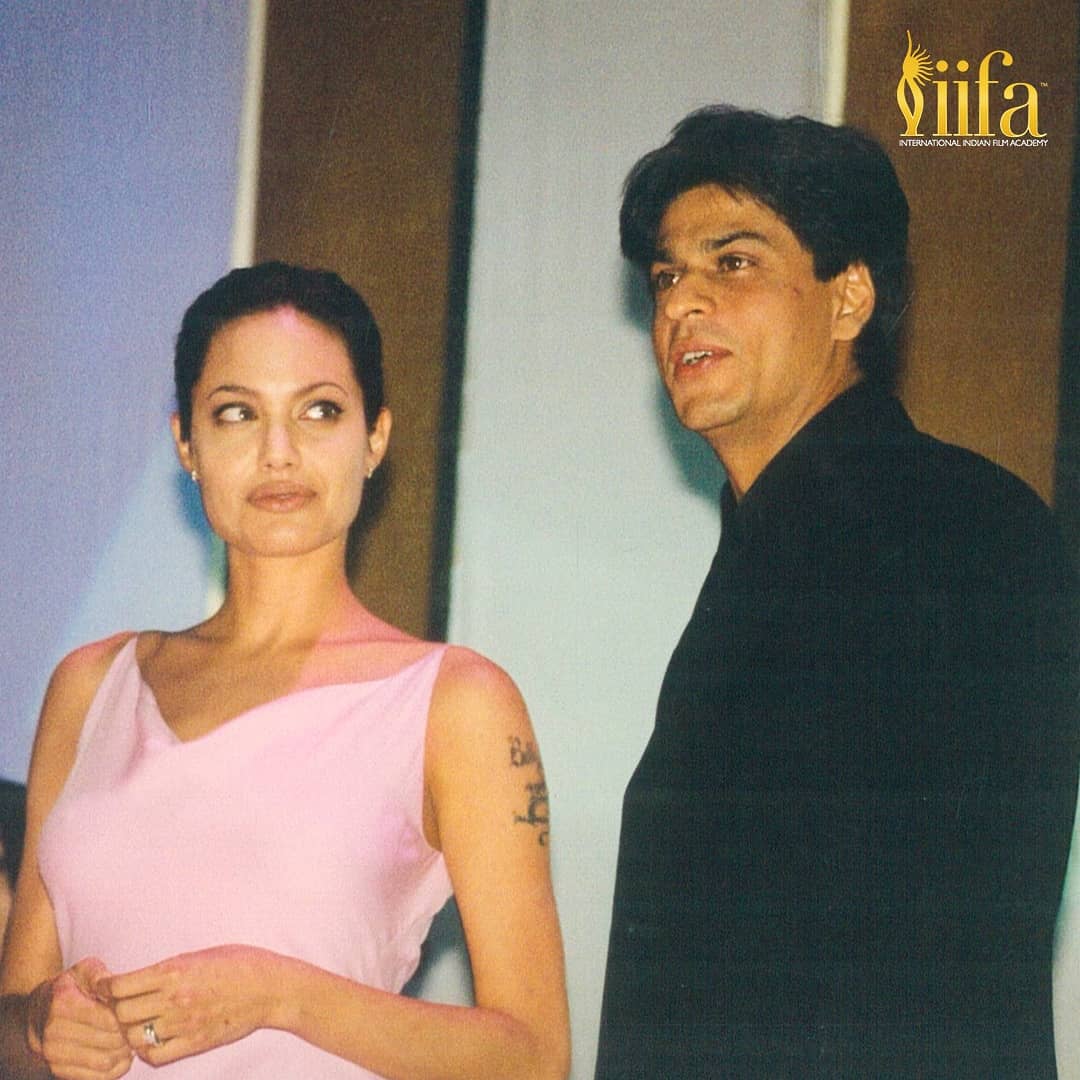 A Twitter user shared pictures of the two from the first ever IIFA awards that were hosted in the year 2000. Apparently, king SRK also managed to make the actress laugh. SRK and Angelina Jolie had shared the stage to present a category. The winner for the same was Aishwarya Rai, and since she couldn't attend the event, Sanjay Leela Bhansali had received the award on her behalf.
Of course, SRK didn't leave an opportunity to flaunt his wit and joked how Angelina Jolie should know that "this (SLB) isn't Aishwarya Rai."
Twitter is understandably surprised by these pictures.
I'm happier by the fact that I'm not the only one who didn't know about this.