Oscars are generally a dull affair unless you count the La La Land - Moonlight mishap from 5 years ago. Well, all that's behind us now. Because Will Smith just got up on stage and smacked Chris Rock for making jokes about his wife, actress Jada Pinkett Smith's hair. Jada has been previously vocal about suffering from alopecia which affects her hair.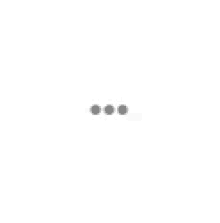 You can see it right here with context. 
And here's the uncensored version. 
See, that's not it. 10 mins later, Will Smith just got up on that stage again and bagged the Oscar for the Best Actor. God Damn! Say what you will, that's gangster!
Richard Williams was a fierce defender of his family. In this time in my life, in this moment, I am overwhelmed by what God is calling on me to do and be in this world. Making this film, I got to protect Aunjanue Ellis, who is one of the most strongest, most delicate people I've ever met... I got to protect Saniyya [Sidney] and Demi [Singleton], the two actresses that played Venus and Serena. I'm being called on in my life to love people. And to protect people. And to be a river to my people. I know to do what we do, you gotta be able to take abuse, you gotta be able to have people talk crazy about you. In this business, you gotta be able to have people disrespecting you. You gotta smile and you gotta pretend like that's okay.
- Will Smith
People have been absolutely losing their crap over this. 
During the commercial break, Will Smith was seen being pulled aside and comforted by Denzel Washington and Tyler Perry. 
I am just feeling bad for Serena and Venus Williams, man. First, Jane Campion talking garbage showing them disrespect at The BAFTAS and now this!