Television has a mass reach today, far more than even films. And with content now being uploaded on the internet, it has also found a whole new audience. And since this new audience is exposed to content from across the world, it's more than eager for good stories and blatantly critical of bad plotlines. Unfortunately, our desi television soaps have given up on good stories and took the supernatural route instead. And, this comes after years and years of saas-bahu drama. But thankfully, hope is just around the corner. Or across the border, to be precise!
The Pakistani TV industry, a relatively new one though, has been fast catching up both in terms of popularity and great content. With limited number of episodes of each show. a format diligently followed by the West, and a specific story line, these are certainly capturing the audience's attention, worldwide. The plots aren't dragged, the background music is minimal, and the language, well, it's just poetry. So if you've been craving for good television, get online and watch these shows instead. 
Here are 20 awesome Pakistani dramas that you can watch online:
Starring Fawad Khan and Mahira Khan, Humsafar is probably the most popular Pakistani drama that gained immense success when it aired on television in India. The story revolves around Khirad (Mahira) and Ashar (Fawad) who are compelled to marry each other to fulfill the wishes of their parents. They eventually fall in love and have the most beautiful bond. Sara (Naveen Waqar) had always imagined her life with Ashar but when that fails to happen, she makes it her top priority to separate the loving couple. This epic love saga is aptly cast and each episode is better than the previous.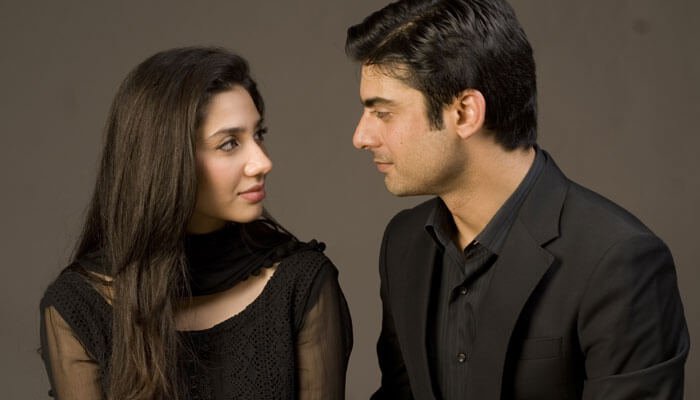 Watch the first episode here.
2. Daam
Zara (Sanam Baloch) and Maleeha (Aamina Sheikh) are best friends despite the huge class difference between them. When Maleeha's brother Junaid (Adeel Hussain) returns to Pakistan, he shows interest in marrying Zara. Maleeha gets extremely uncomfortable with this arrangement as she feels her best friend has manipulated her all these years just so she could enjoy their luxurious lifestyle. Daam is a tale of friendship which reflects that the selfish decisions we make can impact many lives and the damage, is irreparable.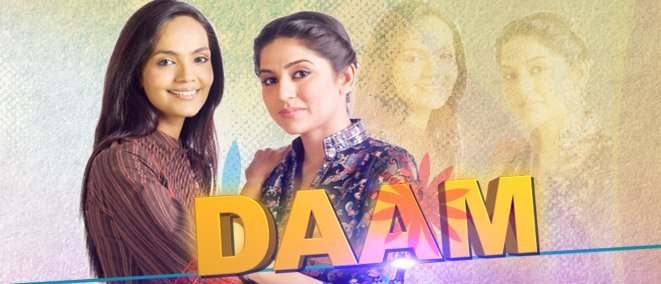 Watch the first episode here.
3. Mora Piya 
Faisal (Adeel Hussain) is a journalist who has been working on the illegal activities of land mafia. The night of his wedding to Ujala (Aamina Sheikh), she is raped by a gangster who is out to get revenge from Faisal. Soon after, she gets pregnant. Their relationship goes through a turmoil as Faisal cannot accept this child as his own, and Ujala being his mother, cannot live without him. Once a loving couple who had beautiful dreams about their future, it now has to redefine their relationship.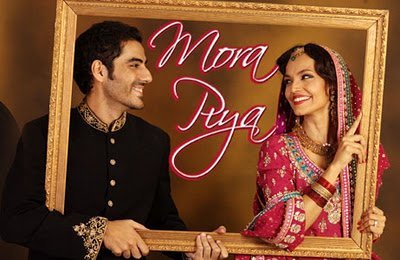 Watch the first episode here.
Check Out – Pakistani Movies From The Last Decade
4. Kankar
Kankar was a socially relevant drama that dealt with the problem of domestic violence. Kiran (Sanam Baloch) and Sikandar (Fahad Mustafa) fall in love and marry each other. Though Sikandar keeps professing his love constantly, he is also a short tempered guy who gets violent with her frequently. Kiran tries to change Sikandar but to no avail. She finally decides to leave him when she suffers a tragic loss because of him. Kiran's character is a model for many women who continue to suffer abuse and are afraid to raise their voice.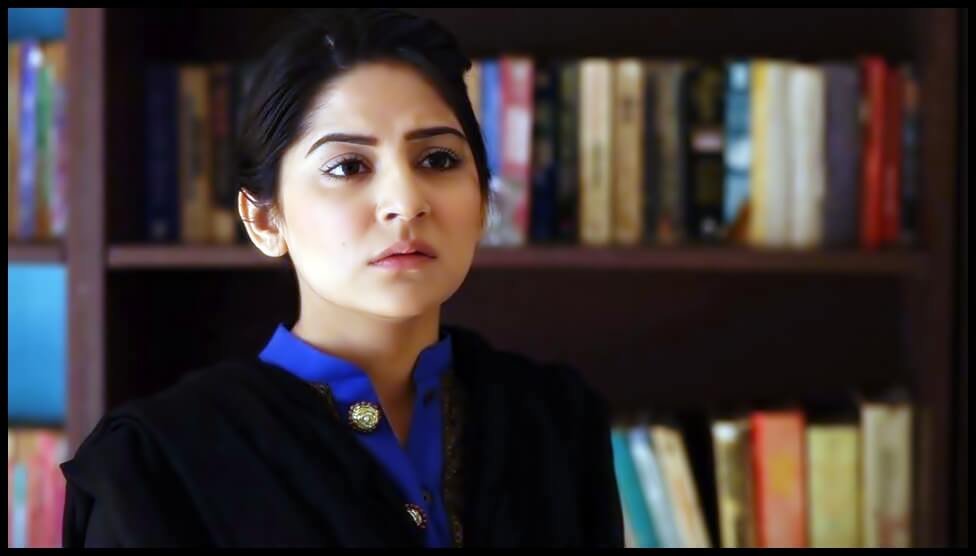 Watch the first episode here.
5. Zindagi Gulzar Hai
Kashaf (Sanam Saeed) is a diligent student but has a very cynical view about life. Her father remarried when she was young and so she doesn't want to depend on a man for anything. Zaroon (Fawad Khan) comes from an affluent family but his orthodox nature gets the better of him sometimes. The two meet while studying for their post graduation and are at loggerheads throughout college. When they meet again years later, Zaroon proposes marriage and Kashaf, who is an independent woman by now, is quite hesitant. The drama portrays the finer intricacies of relationships in a realistic manner.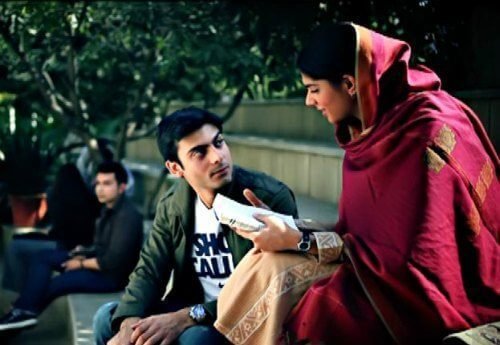 Watch the first episode here.
6. Shehr-e-Zaat
Falak (Mahira Khan) has had a luxurious life and has never been denied anything. She falls in love with Salman (Mikaal Zulfiqar) and convinces him to marry her. Salman agrees but Falak's world starts falling apart when she learns of Salman's infidelity. The series beautifully captures one's relationship with a higher power as Falak soon finds that she has just cared for material things all her life. She starts discovering the actual meaning of life and starts directing her anger towards constructive projects. Mahira Khan's performance in this show especially was just outstanding!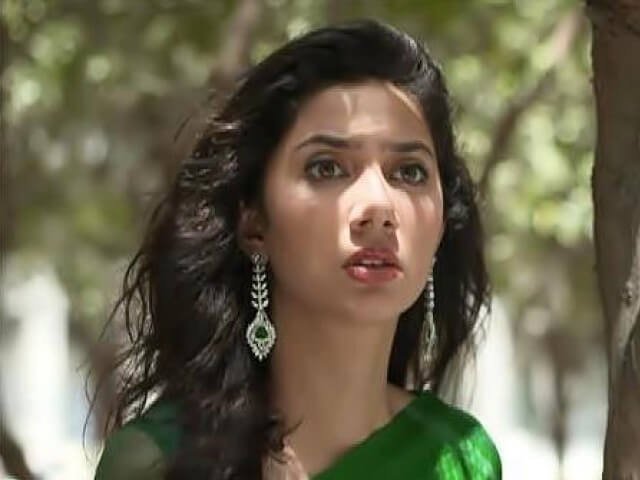 Watch the first episode here.
7. Dastaan 
This love triangle is set during the partition period of India and Pakistan. Bano (Sanam Baloch) and Hassan (Fawad Khan) fall in love but are separated due to the partition. Bano is kidnapped by a man in India who she believes will take her to Pakistan one day. In their time apart, Hassan gets engaged to Rabia (Mehreen Raheel). When Bano returns, she feels disheartened by the state of Pakistan as someone tries to rape her. The show beautifully captures the tragedy of those who suffered massive losses during the partition.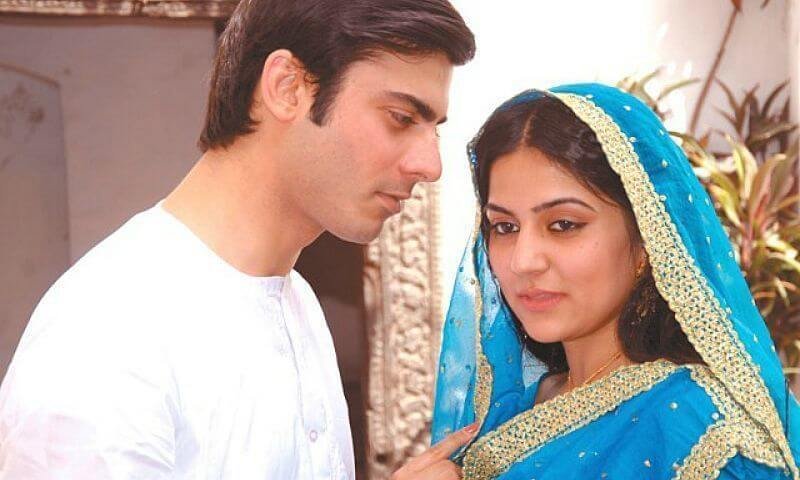 Watch the first episode here.
8. Durr-e-Shehwar 
Durr-e-Shehwar's (Samina Peerzada) daughter, Shandana (Nadia Jamil) has been married for almost a decade but her marriage hits a rocky patch and she decides to live at her parents' house for some time. When Shandana starts contemplating divorce, her mother tells her about the initial years of her marriage. She tells how her husband wasn't as loving and did not pay much attention to her in the beginning. The drama talks about patience that is required to maintain relationships and the effort it takes to nurture them.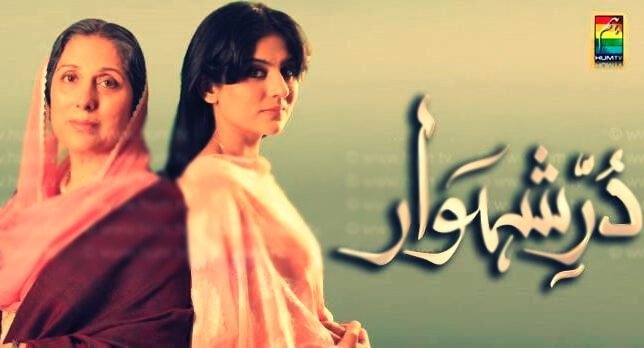 Watch the first episode here.
9. Jackson Heights
This drama is set in the Jackson Heights neighbourhood in Queens, New York City. It deals with the problems that Pakistanis face while living abroad. The four main characters of the show are bound by problems and their relationships that act as a shackle for them to survive in a rough world. The shiny life they imagined when they migrated acts as a cautionary tale for those who think that moving abroad can solve their monetary problems.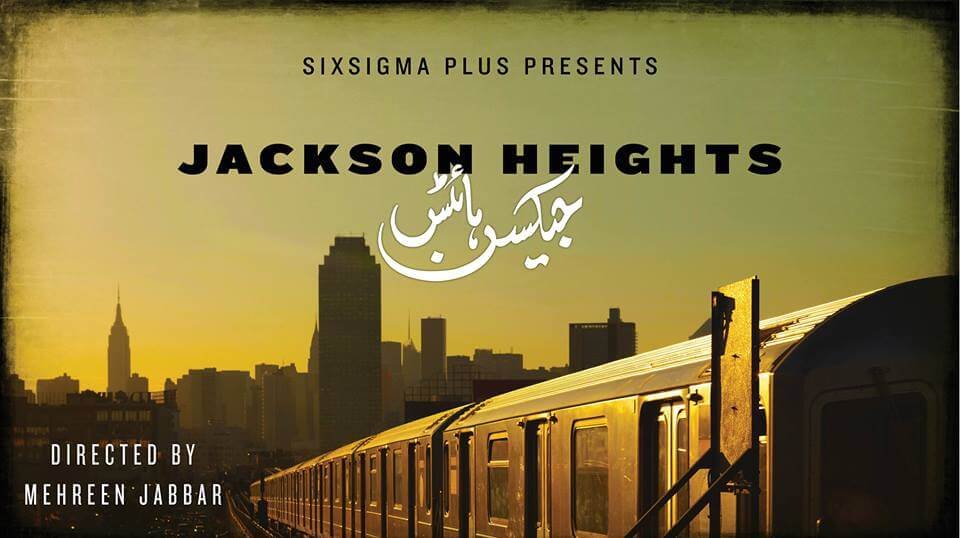 Watch the first episode here.
10. Thakan
Sadaf (Saba Qamar) has worked tirelessly for years to support her family and being the only earning member, she copes with distasteful experiences at work. Unknown to Sadaf, her family doesn't value her and just spends the money she earns. Her mother even refuses the proposals that come for Sadaf as there will be no one to earn once she leaves. After learning this and feeling betrayed, Sadaf decides to get married and leave the house. She ends up getting married to an older man with three kids. Sadaf's struggle in a conservative society is quite heart-breaking to watch but she stands tall in the face of whatever difficulties she faces.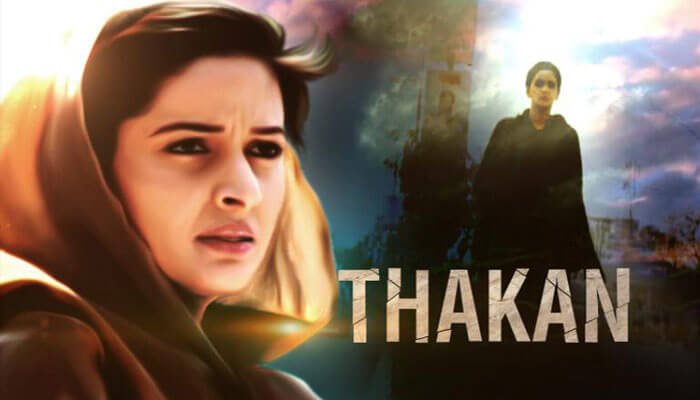 Watch the first episode here.
11. Mere Qatil Mere Dildar
Maham (Mehwish Hayat) and Umar (Ahsan Khan) are in love and marry each other. Soon after, Maham realises that Bakhtyar (Adnan Siddiqui), Umar's elder brother was the stalker who had been harassing her for a while. The family wanted Umar to marry another girl, Shifa, and thus her life in this household becomes quite difficult. Due to certain misunderstandings, Umar ends up divorcing Maham but she is not the one to take it quietly. She sets out to take revenge from this family and emerges triumphant.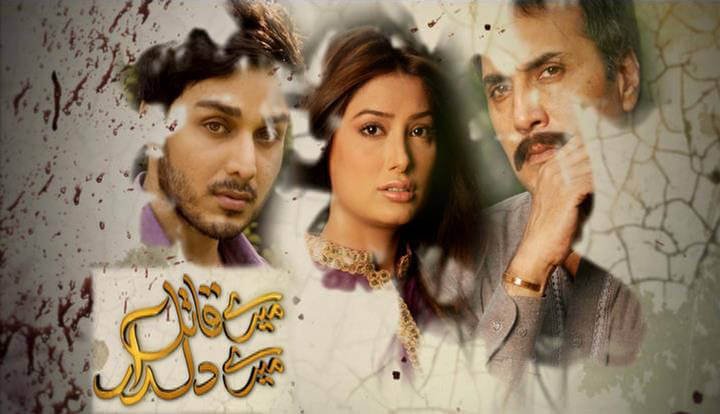 Watch the first episode here.
12. Maat
Aiman (Aamina Sheikh) and Saman (Saba Qamar) are sisters but have drastically different approach towards life. While Aiman believes in contentment and sacrifice, Saman wants a rich husband who can provide for her. Their paths lead them to a complicated matrimonial life with Saman's son being brought up by Aiman. Saman's greed to get more and manipulating people along the way leads to her downfall, while Aiman, who has been a sufferer all her life finds contentment with her son.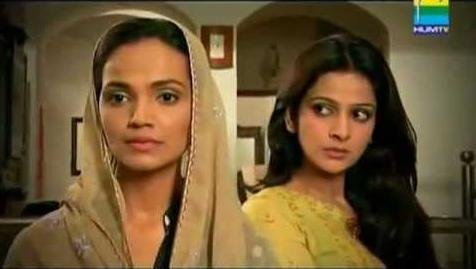 Watch the first episode here.
13. Khuda Aur Muhabbat 
This story is based on the clashing ideologies of love and spirituality in the Pakistani society. Hammad (Imran Abbas Naqvi), who comes from an elite family falls in love with Imaan (Sadia Khan), who is a maulvi's daughter. Their class difference leads Hammad to leave his house so he can gain respect from Imaad's father.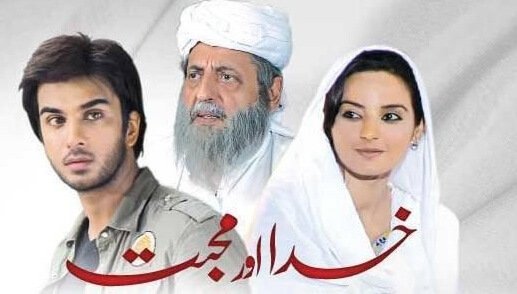 Watch the first episode here.
4. Diyar-e-Dil
This family drama tells the story of a joint family led by the patriarch Agha Jaan (Abid Ali) and beautifully explores the relationships between parents and children. Circumstances lead the older son of the family to marry by his own choice, while the younger son marries as per his parents' wish. The show also explores the Pakistani custom of engaging kids while they're still young. The joint family faces various ups and downs in this 33 episode series but the value of staying with your family is highlighted throughout.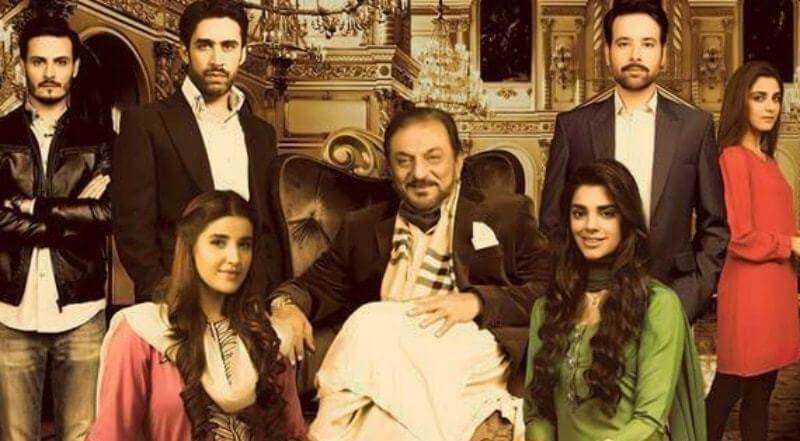 Watch the first episode here.
15. Chup Raho
This revolutionary drama tells the story of Rameen (Sajal Ali) who is raped repeatedly by her sister's husband, Numair (Syed Jibran). When she tells this to the rest of her family members, she is asked to not say a word as this can affect her sister's marriage. Her husband, who is also Numair's brother, refuses to believe this as well. Rameen is made to stay in the servant quarters as her family now starts believing that she is mentally ill and is just cooking up stories. The drama highlights how families usually choose to ignore the harsh reality just to maintain their name in society.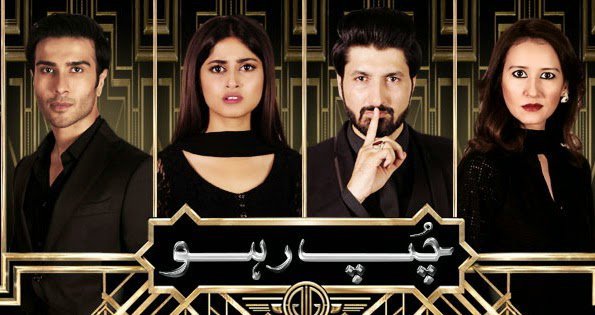 Watch the first episode here.
16. Ishq Gumshuda
Ali (Humayun Saeed) loves Alizeh (Sarwat Gilani) dearly and wants to marry her but she has always seen him as a friend and thus chooses to decline the proposal. He later marries Neha (Aamina Sheikh) but constantly cares for Alizeh. This leads to major disturbances in his marital life. Neha also finds it difficult to survive with a man who is in love with another woman. The relationship dynamics, which are already in flames are further ignited when Alizeh decides to marry a man who is much older than her.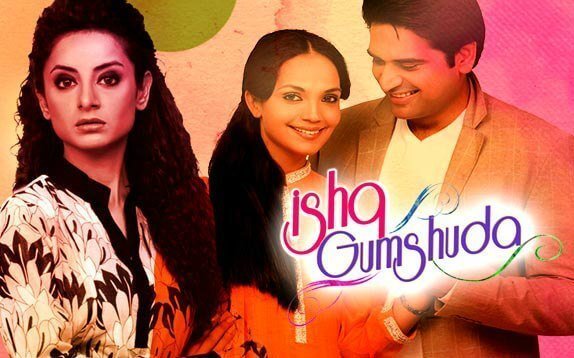 Watch the first episode here.
17. Meri Zaat Zarra-e-Benishan
This family drama tells the story of Saba (Samiya Mumtaz) who marries her love Arfeen (Faisal Qureshi) but his family is against the match. It is alleged that Saba slept with another man which strains her reputation in front of her in laws, leading to her husband divorcing her. Years later, Saba's daughter from her second marriage with a cruel husband, Sara, comes looking for Arfeen to find out about her mother. The show explores a woman's plight in a conservative family setup.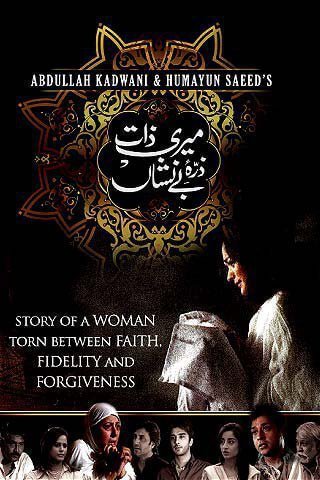 Watch the first episode here.
18. Kahi Unkahi
This drama makes a strong comment about the class difference in Pakistani society. Sherry (Sheharyar Munnawar Siddique) who comes from a rich family is fascinated by the humble nature of Zoya (Ayeza Khan). Though he is engaged to someone else, it is Zoya's kind nature that attracts him towards her. Circumstances play a major role and it is not easy for them to get married to each other as his family is strictly against this match.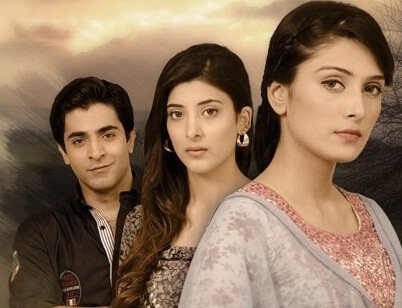 Watch the first episode here.
19. Badi Aapa
The central character of this drama, Zubeida (Savera Nadeem), is addressed by everyone as Badi Aapa. She is the one who makes all the important decisions of her family. Things change dramatically when her husband marries another woman and she decides to marry her old lover. Her plans go awry quickly and she is left on a crossroad.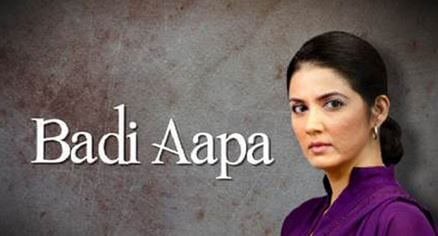 Watch the first episode here.
20. Gul-e-Rana
Gul-e-Rana's (Sajal Ali) constant struggle to change the mindset of a conservative society makes the plot of this show. She fights for the rights of women and the sacrifices they are expected to perform once they are married. By matter of circumstances, she is married to a narcissist, chauvinist man who refuses to change his ways.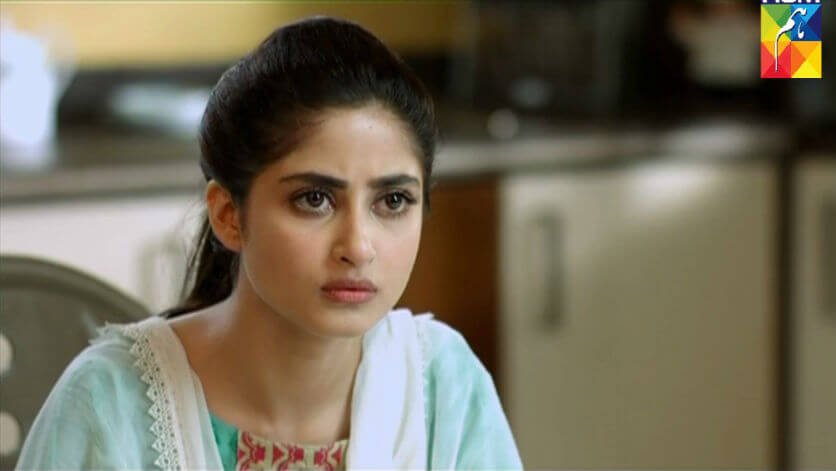 Watch the first episode here.