Parineeti Chopra is the newest Bollywood celeb who is all set to get married. Images of her engagement with politician Raghav Chadha recently went viral and people simply cannot stop doting over the couple! And not only that but the duo's outfits for the event were pretty darn iconic.
As the couple left Kapurthala House in New Delhi, post their engagement, the world got a better glimpse of their attire. Though we were particularly awestruck by Parineeti Chopra's outfit. She wore a minimal, and super elegant pale-pink and ivory suit, and paired it with earrings, a maang tikaa, and beautifully embroidered juttis.
It seems the celeb was dressed with absolute perfection, right down to her toes. In fact, even the juttis that Chopra wore were so perfect, that we couldn't help but low-key fall in love with 'em.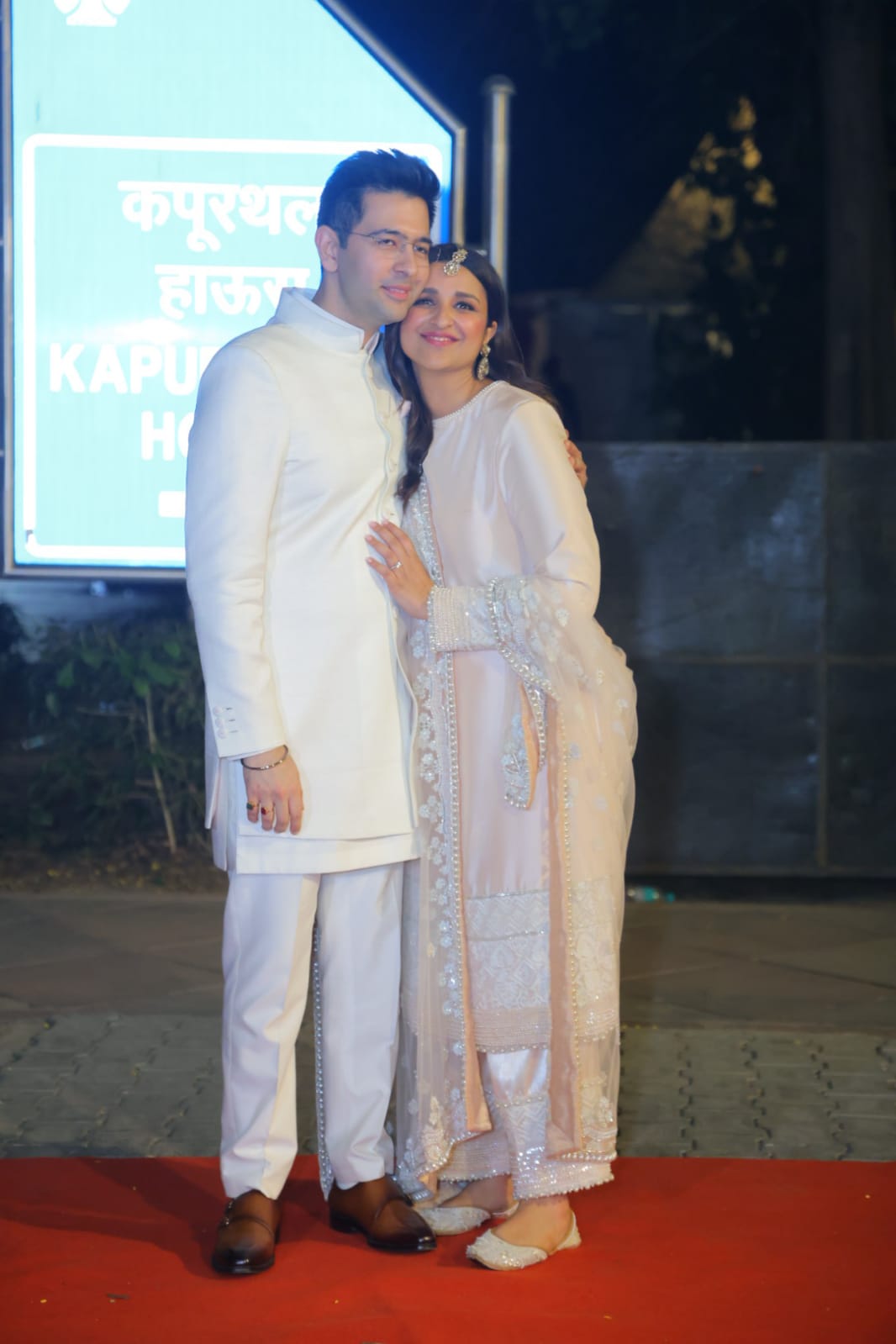 First of all, we love the idea of wearing flats to fancy events. Second of all, juttis are an underrated footwear item. But, did you know the glitzy juttis are worth ₹3,400? The pair of flats go by the name Bling It On, on Fizzy Goblet.

Just going to pop out and check my local market for a similar version though, because I'm a material gworl, sure, but I've a budget to stick to.