I watched Pathaan last week, and the experience felt like going back home after a long time. Not taking away from the good work that we've seen in the past years, but the 'theater-experience' was lost for some reason (we know, why). And with SRK just exuberating magic on the screen, there's a lot of hope that has come with it. The 'fan club' vibe almost feels like sitting with our own people, which was needed at this point. But other than all of this, it's the post credit scene that had me.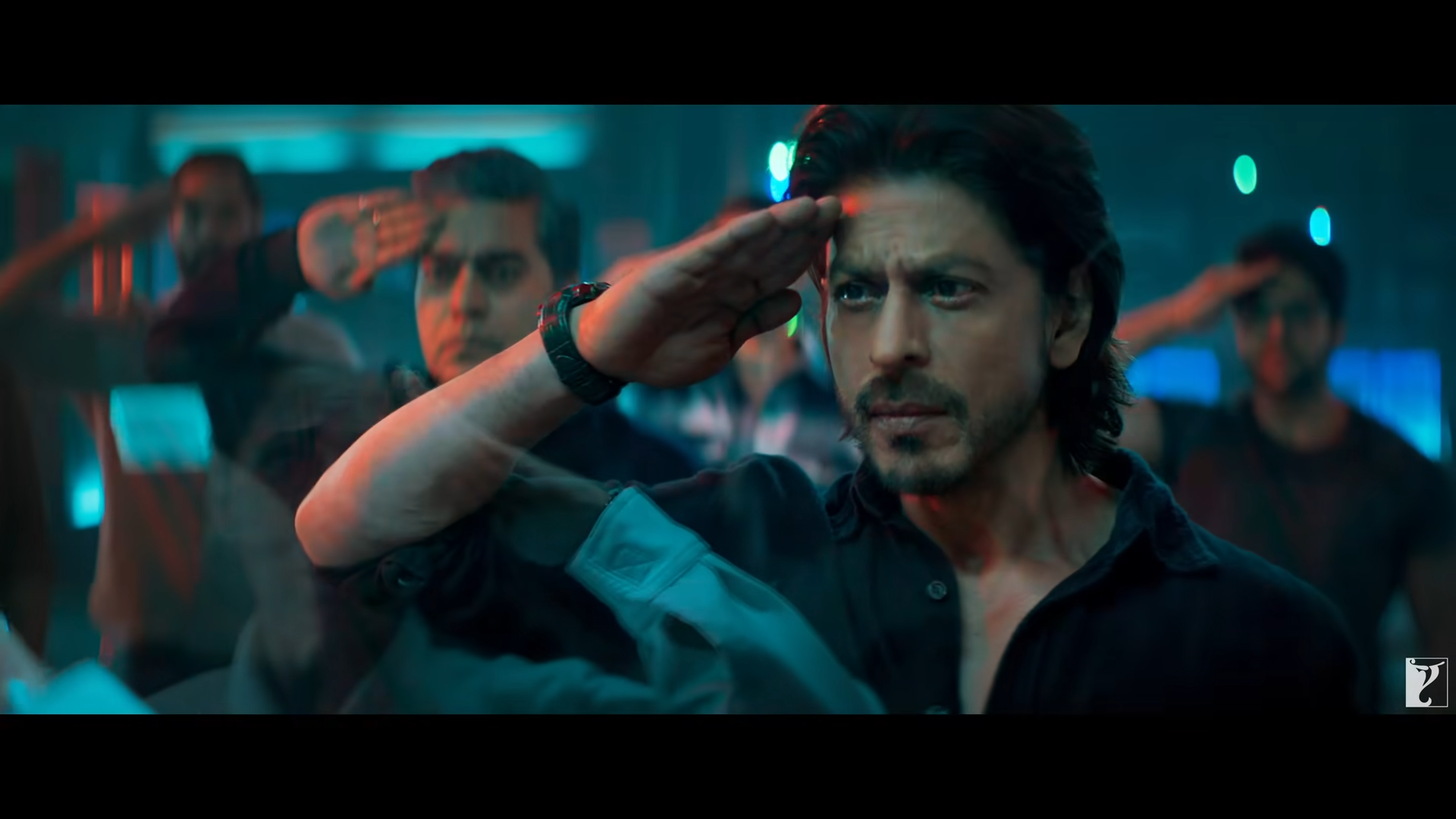 The concept of post-credit scenes is new to Hindi cinema, and something a lot of us have rooted for. Of course, Marvel and DC made us fall in love with the idea, but watching it in a Hindi movie is just, um, too cool. So, for Pathaan to have one, and a clever one at that, is hero-giri at its peak. The good thing about post credits scene is the fact that people actually sit through as credits roll on screen. And that's precisely the kind of acknowledgment that the crew deserves.
If you haven't watched the movie yet, it's still a good time to stop reading. But if you have, you'd agree that watching the scene was like sitting through an inside joke, with your group. The scene has both Shah Rukh Khan and Salman Khan sitting on the train tracks, discussing 'retirement'. And while it's Pathaan and Tiger talking, the metaphor is not too hidden after all. Of course, just watching SRK and Salman do 'their' thing is blockbuster enough for us filmy-s. But they knew how to make it memorable, with an unsaid commentary.
SRK has pointed out how he intends to rule Hindi cinema, and deep down we all know that that's a fact. But the actor is also exposed to unpopular comments that say, that he's 'too old' to star in movies now. So the nation's favourite actor cleared it out on the big screen itself. He's not leaving anytime soon or as he puts it, "abhi toh wapis aaya hoon, ab kahin nahi jaa raha."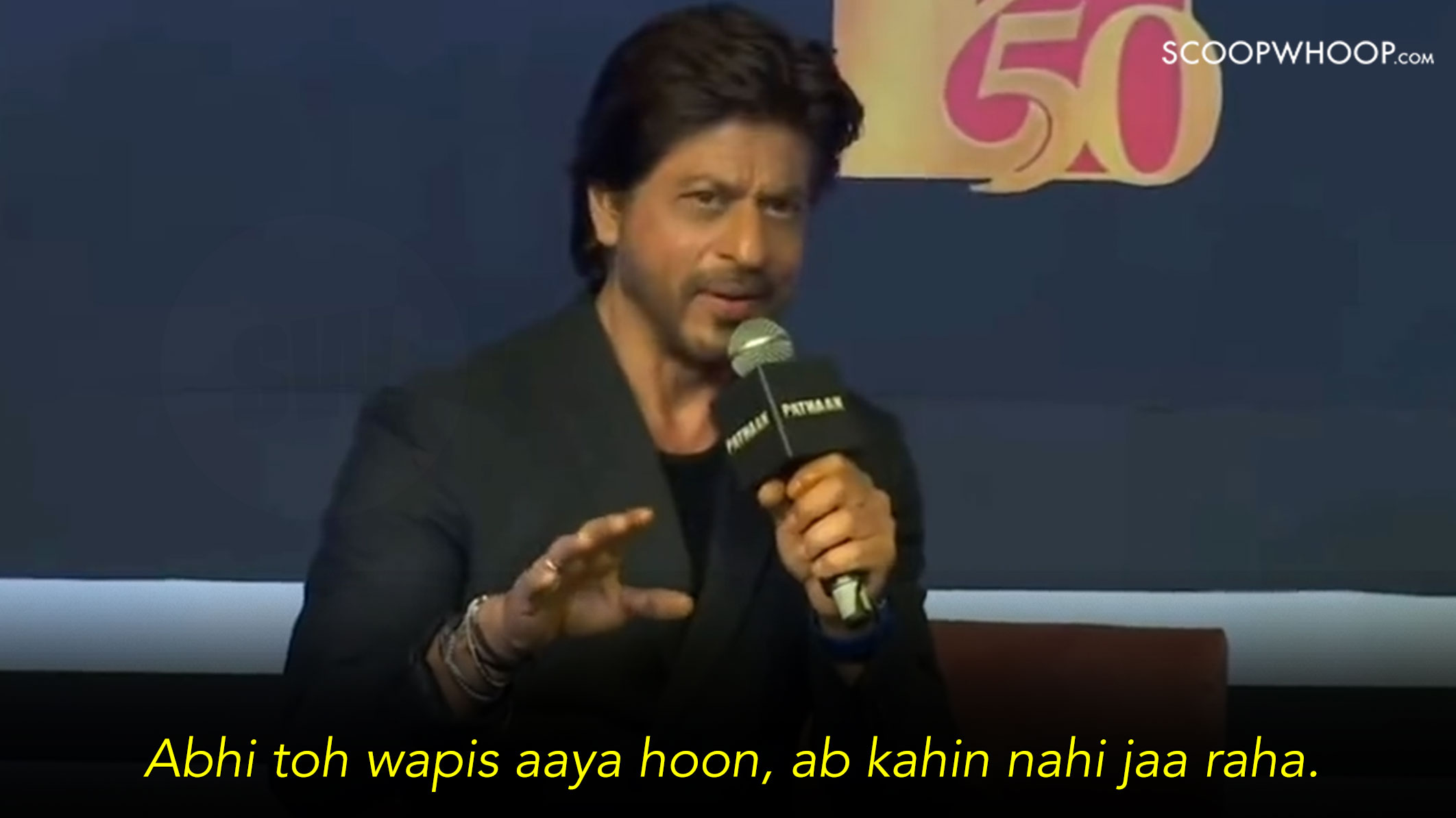 As Pathaan and Tiger sit down, swallowing their pain-killers after the big fight, Pathaan (or SRK) mentions that it's been 30 years, and probably time to leave 'this'. Salman, on the other hand, questions who'd take their place. It's a proper discussion about having to pass down the 'responsibility' to the 'new ones'. And well, we all know what that means. The actors have been romancing, fighting, teaching and whatnot, for a long time now. I mean, generations have changed, but the face of Hindi cinema hasn't.
Without naming names, they suggest 'options', and of course no one is good enough. This simple post-credit scene is too witty, and certainly raises the bar for post credit scenes in general. And as they leave, rubbing their backs, they decide to continue carrying this responsibility, because well, "desh ka sawal hai."
For the entirety of this scene, people kept guessing the actors that they were probably talking about. And for the entirety of this scene, people laughed. A lot of us also chose to stay after the post-credit scene, and were politely told that there were no more scenes, so we could leave. We almost didn't want to leave the experience, because then it'd be gone. And if that doesn't say 'entertaining', I don't know what does.
SRK's indirect discussion about being invincible isn't arrogance, it's the truth. Too many questions have been raised in the past (and the present) about the actor's choices, and the need to 'give up' on (or as we now call it, 'boycott') his work. But is it that simple? For a country that almost relies on him, to stop watching him altogether? It's not. And seriously, there's no replacement. There will never be. We have great actors, but a Shah Rukh Khan is irreplaceable. At this point he's a phenomenon, a force, and we mustn't make the mistake to take him lightly.
On the other hand, an important, light and funny post-credit scene is exactly what films need. We're in too much of a rush to stay and know the people who worked behind the screens. We cannot see them on-screen, but we wouldn't see any of it, if it wasn't for them. So it's important that we do the bare minimum of appreciating the effort that goes. And if it takes luring the audiences with a scene, so be it.
On a side-note, enough has been said about Pathaan, but there is going to be more. The celebration was long overdue, so it's going to last.