With paparazzi culture invading into celebrities' lives way too much, actress Preity Zinta was its latest victim. The bubbly actress lashed out at the photographers who tried to take pictures of her at the airport, through a tweet:
Stepping out in Mumbai is not fun anymore; photographers just pounce on U ! No one politely asks 4 a photo anymore. They actually scare u🙈

— Preity zinta (@realpreityzinta) October 10, 2016
Ok maybe it's silly to ask4 privacy – but what about etiquette & being polite ? Sure there is a polite way 2ask 4a photo instead of DHAVAA 🙈

— Preity zinta (@realpreityzinta) October 10, 2016
There were some people who understood and backed her on her status: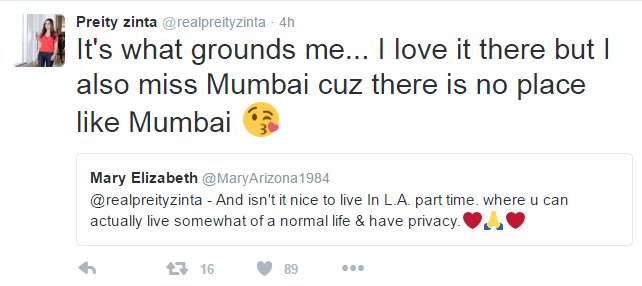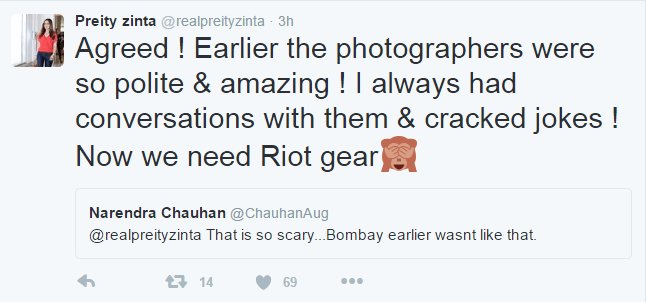 While some slammed her, she did not back down and gave them a fitting reply: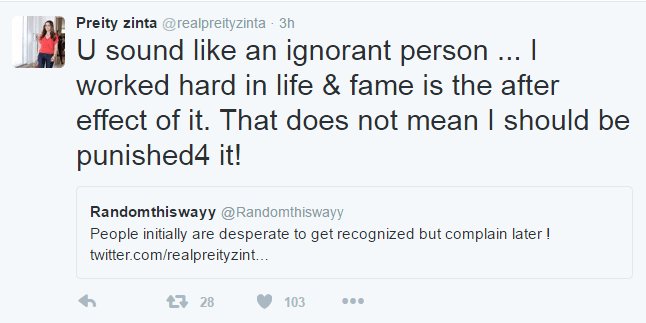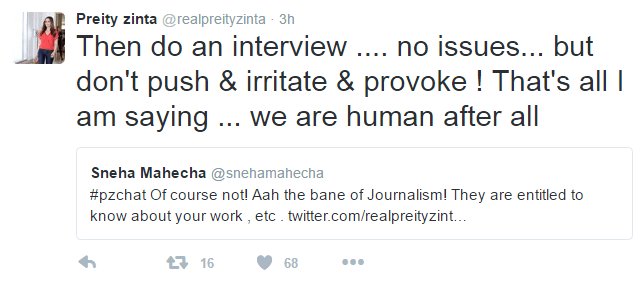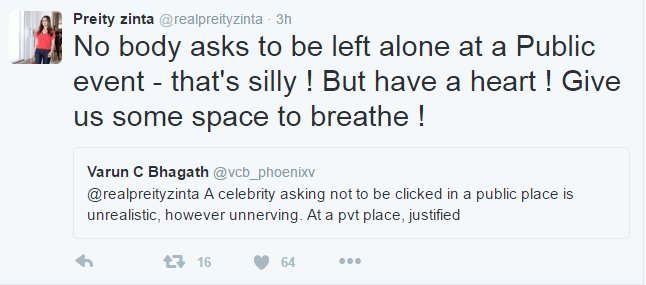 This is not the first time when a celebrity has got angry with the paparazzi. A lot of celebrities including Jaya Bachchan, Aishwarya Rai, Rani Mukherjee have repeatedly objected to their unapologetic constant clicking of photographs.