The pictures from Priyanka Chopra's birthday were everywhere on the internet recently. Obviously PeeCee was the highlight of the party but her 5-tier cake was also talked about a lot.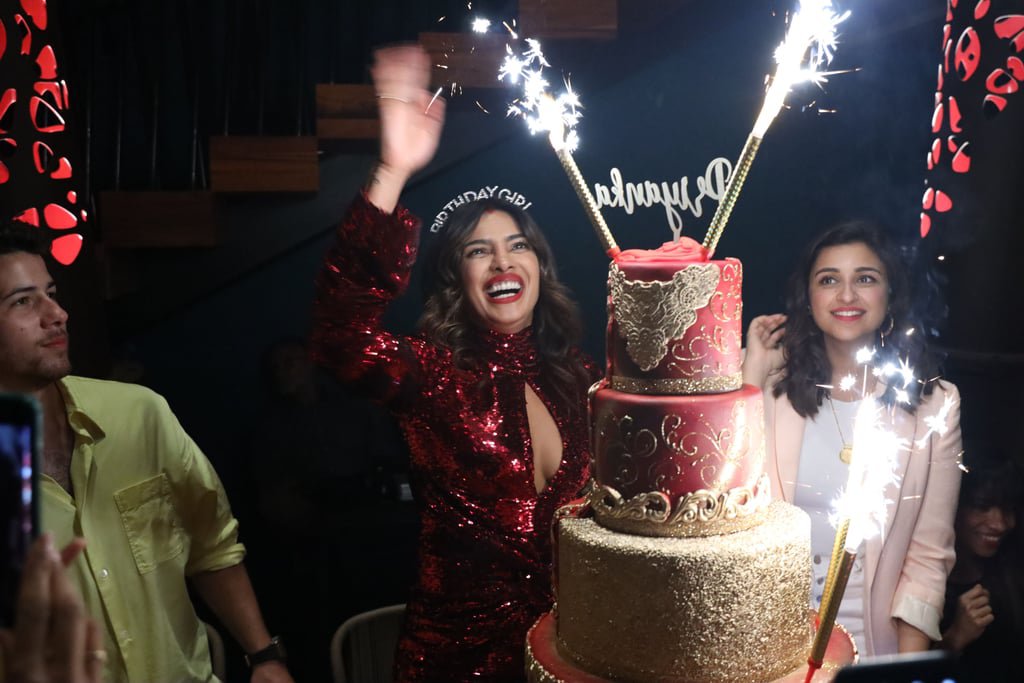 On Nick's request, the huge cake was given the same colours as Priyanka's dress that evening: Red and golden.
Now, we all know that customised cakes can be expensive but this one went a little above the 'expensive' tag. It cost ₹3 lakhs, according to a report from Pinkvilla. 
Wait, that's not it. It took almost 24 hours to prepare the cake – including all the decorations and finishing touches. 
It would be safe to assume that it's not that big a deal for celebrities like PeeCee and Nick, but for some of us here, it's income of many months combined. 
Really itching to say that 'the cake took the cake'.