They say that hard work and talent pays off. But whoever said this certainly did not have the pleasure of meeting our very own small-time Bollywood celebs who neither have any significant talent nor do they work hard and yet have found reasonable success in the entertainment industry. However irritating they may be, these celebs for sure have aced the art of marketing themselves and grabbing publicity in return. Here are 15 desi 'celebrities' who are so publicity hungry that they would give Kim Kardashian a complex!
1. Rakhi Sawant
A televised break-up with former boyfriend, an infamous kiss with a popular singer, a fake Swayamvar in a reality show and a failed attempt at politics. You name it and controversy's brightest child, Rakhi Sawant, has done it all. And like a true companion, Indian media has stood by Ms Sawant and covered all her adventures much more sincerely than Rahul Gandhi's election campaign rallies!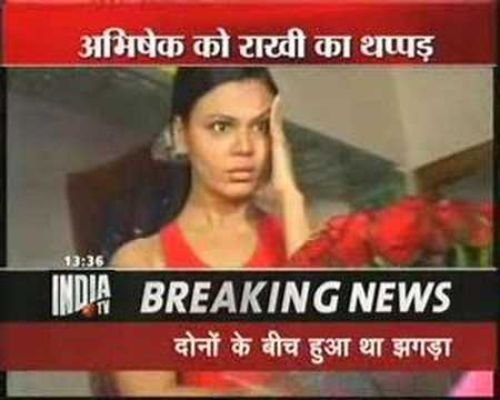 2. KRK
Probably the cutest child of controversy, Kamaal Rashid Khan aka KRK is an unapologetic 'superstar actor', film critic, Twitter addict, social commentator and the biggest butt of jokes in India right now. Effortlessly ridiculous, KRK has a habit of passing loose comments on Indian actresses and picking up fights with celebrities over social media and gaining mileage in return. However, his recent avatar of a film critic is more hilarious than irritating!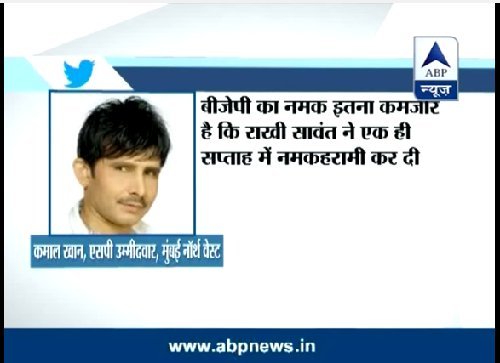 3. Poonam Pandey
If only stripping for Team India could make you a celebrity, poor Sudhir Kumar Chaudhary, the bald and bare bodied cheerleader of Indian cricket, would have been the biggest celebrity of the country. Fooling Indian youth and the right wing sections with bold declarations every now and then, Poonam Pandey has managed to garner a reasonable Twitter and YouTube following where she keeps on releasing her raunchy videos and scantily clad pictures.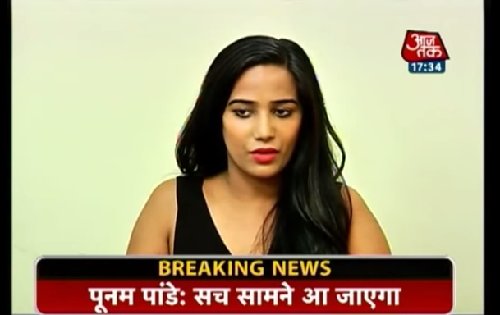 4. Sherlyn Chopra
Raising the bar to another level, Sherlyn Chopra recently zoomed way ahead in the sleaze contest when she went full monty for Playboy magazine. Not content with B-grade films and item numbers, Sherlyn tried to 'push the envelope' with the Playboy shoot and literally tore it apart with her upcoming flick 'Kamasutra 3D', where the actress goes stark naked once again, sending Indian media to a frenzy!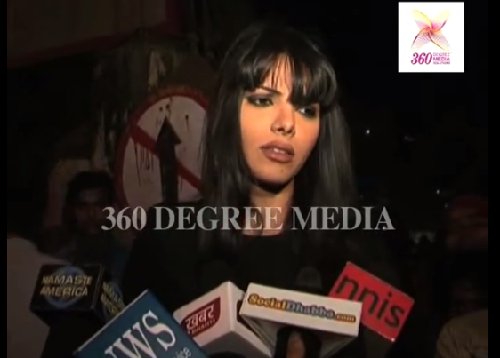 5. Ashmit Patel
Actor Ameesha Patel's brother, Ashmit Patel failed when he followed her footsteps and tried his hand at acting. He could hit the headlines only for the wrong reasons. His infamous MMS clip with actress Riya Sen made matters worse after allegations that he leaked the clip on the Internet just to gain publicity. However, the Patel dude came into the limelight once again when he participated in Bigg Boss Season 4 and his scorching chemistry with Pakistani actress Veena Malik became the talk of the town. However, the publicity gimmick fizzled out as soon as the couple stepped out of the house!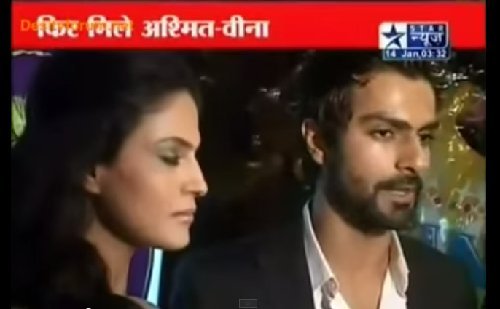 6. Mallika Sherawat
India woke up to this Haryanavi wonder who created a record for most on-screen kisses and controversies in her debut movie itself! Since then, motor-mouth Mallika has been in numerous uncomfortable situations due to her bold scenes in front of the screen and bold comments off it. However, since the starlet has been trying her luck in the West lately, Mallika hogs equal limelight for her blink-and-miss roles outside Bollywood and her outrageous outfits at many red carpet events!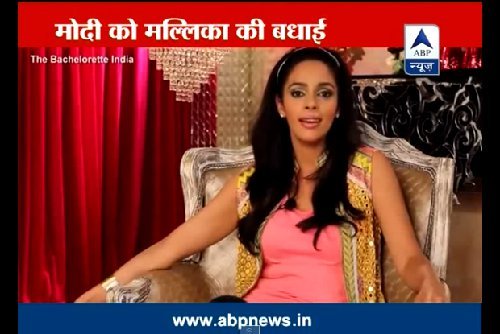 7. Rahul Mahajan
The country loved the maturity of a son who lost his father (politician Pramod Mahajan) to a tragic death. However, it has been a 360 degree reversal in Rahul's image as he made a mockery of his life on national television. Mahajan turned to reality television after his horrid substance abuse and failed marriage. However, his efforts of making a career in the entertainment industry also bit the dust as he failed at marriage yet again and his married life with Dimpy Ganguly became the fodder for shows like Bigg Boss, reducing Rahul to a laughing stock.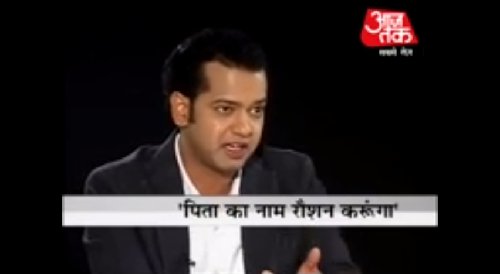 8. Sambhavna Seth
The biggest motor mouth of the lot, Sambhavna Seth knows her aggressive behaviour works for her and is her USP. A reality TV regular, Sambhavna tries to hog limelight with her unprovoked acts of short temper in reality shows and controversial statements about competing item girls, in the press.
9. Raja Chaudhary
The only thing one can remember about Raja Chaudhary is that he is TV actress Shweta Tiwari's former husband, whom she divorced after enduring physical and mental torture. Raja used his personal life as a trump card for himself as he participated in various reality shows and spoke foul against Shweta Tiwari. She also hogs the limelight with repeated brawls under the influence of alcohol.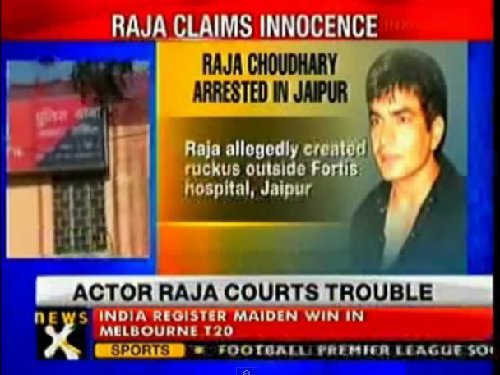 10. Ajaz Khan
Ajaz Khan is a small time TV actor who got his 15 minutes of fame during Bigg Boss season 7 where he happily posed as an antagonist in the Kushal-Gauhar love story. Known for his extreme temperament problems and emotional outbursts, whatever Ajaz does is for the cameras. Recently picking a fight with comedy king Kapil Sharma, Ajaz is nothing but a wannabe actor trying to grab a few eyeballs.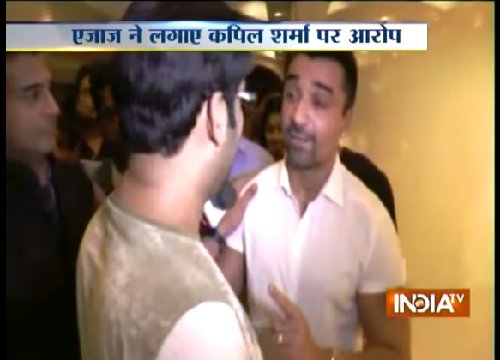 11. Kashmira Shah
If you combine bold statements, provocative dressing, blink-and-miss roles in movies and reality shows into one person, you get Kashmira Shah. Even the media is done with her unimaginative persona which has been the same ever since she entered showbiz.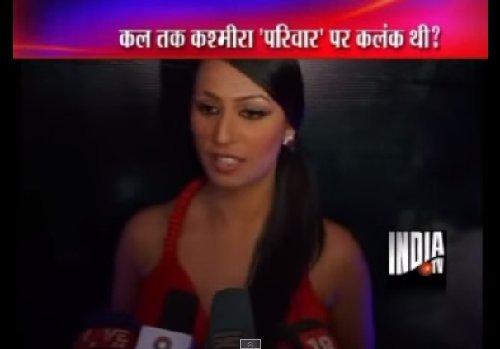 12. Pooja Misrra
Another Big Boss product, Pooja Misrra came prepared to the show and executed the plan really well. High voltage tantrums and mood swings in front of the cameras and controversial statements about the host of the show after eviction and voila! The Indian media is all over her!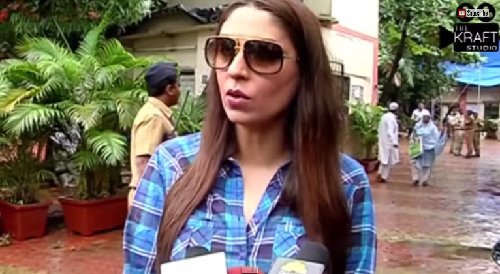 13. Sofia Hayat
Sofia Hayat would have been another strip wonder had it not been for Indian cricketer Rohit Sharma who allegedly dated Hayat in the year 2012. Later, Sophia went around saying that she dumped Sharma, grabbing the desired media attention. However, Hayat couldn't end her obsession with the cricketer and was at the centre of controversy once again when she dedicated her nude photoshoot to Rohit's blazing innings of 264 runs.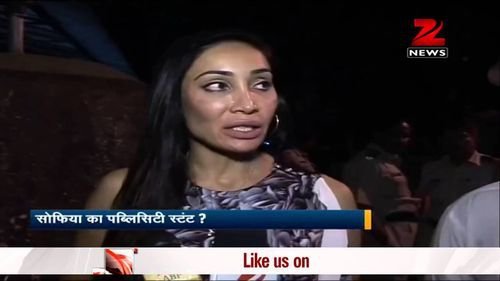 14. Gauhar Khan
From creating the most talked about love story in the history of Bigg Boss to separating ways from Kushal after the show ended, Gauhar Khan looked like someone in need of desperate media attention lately. However, the biggest talking point remained the infamous slapgate incident which put Gauhar at the top of the media attention once again. Staged or real, it is ultimately Gauhar Khan who enjoyed all the fame!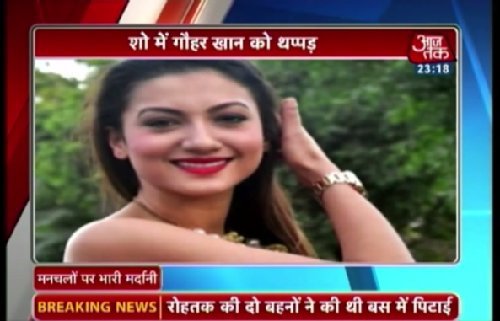 15. Veena Malik
She's not Indian but Veena Malik became a household name in India after her stint in Bigg Boss Season 4. The Pakistani actress was all theatrics inside the house and gained a lot of mileage with her romantic angle with fellow in-mate Ashmit Patel. Malik carried on her fling with the Indian media even after Bigg Boss and gave it fodder time and again with her controversial topless magazine covers (later refuted as morphed) and letter from Taliban among many other incidents!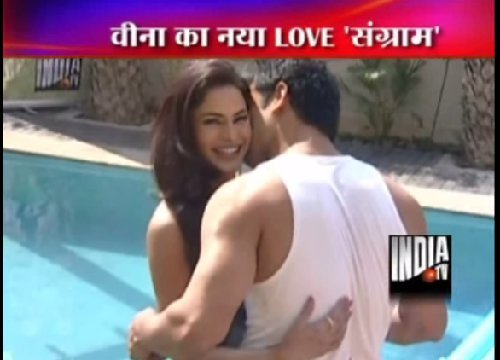 While you were reading this, Poonam Pandey might have promised to strip if India wins the 2015 World Cup…