Ram Gopal Varma has announced that he will be writing, supervising, and starring in a three-part biopic on his own life, to be directed by debutant Dorasai Teja. He stated that it will be a 'very, very controversial' film. 
The first part of the film will focus on his early 20s and star a debutant actor. Part 2 will star a different actor, and Varma himself will play the lead in the third film. The three parts are titled Ramu, Ram Gopal Varma, and RGV respectively. 
He also explained, in brief, what each of the parts would entail, adding that each film will be 2 hours long.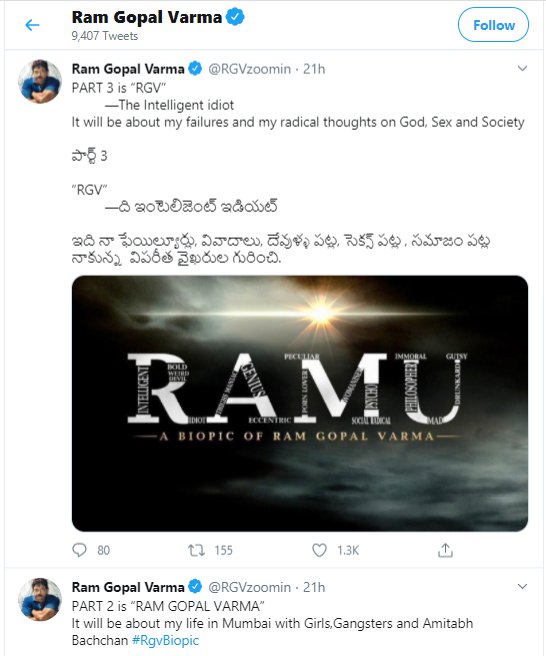 He also released the first look of the film: 
Certainly not your usual Bollywood biopic!