Directed by Karan Johar, Rocky Our Rani Kii Prem Kahani is all set to hit the theatres later this month, on the 28th. One of the things that are being discussed is the lead actors' style in the movie. Ranveer Singh, who'll be playing Rocky Randhawa and Alia Bhatt, who'll be playing Rani Chatterjee has donned some really interesting clothes in the movie and Reddit has definitely taken note.
Here are some of the images that Reddit user u/writerguy275  has shared with other people.
1.
2.
3.
It seems that every girl will want Alia Bhatt's sarees in her closet once the movie is out. The lightweight simple, comfortable fabrics are every office-going girl's dream. Though some people are a little skeptical about Bhatt playing a Bengali woman, because she doesn't quite fit that vibe.
As for Ranveer Singh, his heavily printed shirts and colourful accessories and sunglasses are pretty close to his personal style and we're wondering how he'll slip into character with the styling.
4.
5.
6.
7.
8.
9.
10.
11.
12.
13.
14.
Though some may say that Rocky and Rani's attire is a little too loud. I personally think that it's aesthetic and looks interesting, visually. A few Reddit users have also asked why Alia is wearing a lehenga for her wedding, rather than a saree, especially if she's wearing sarees throughout most of the movie.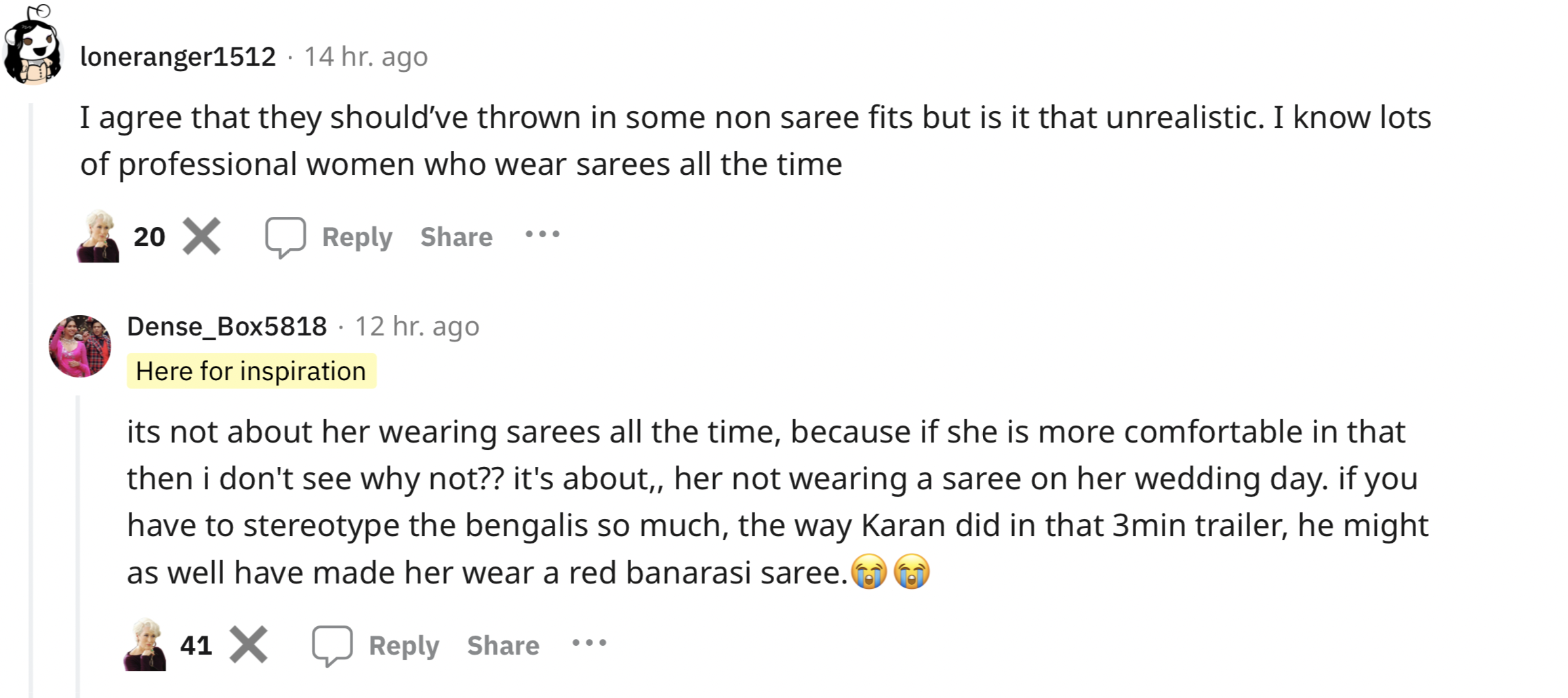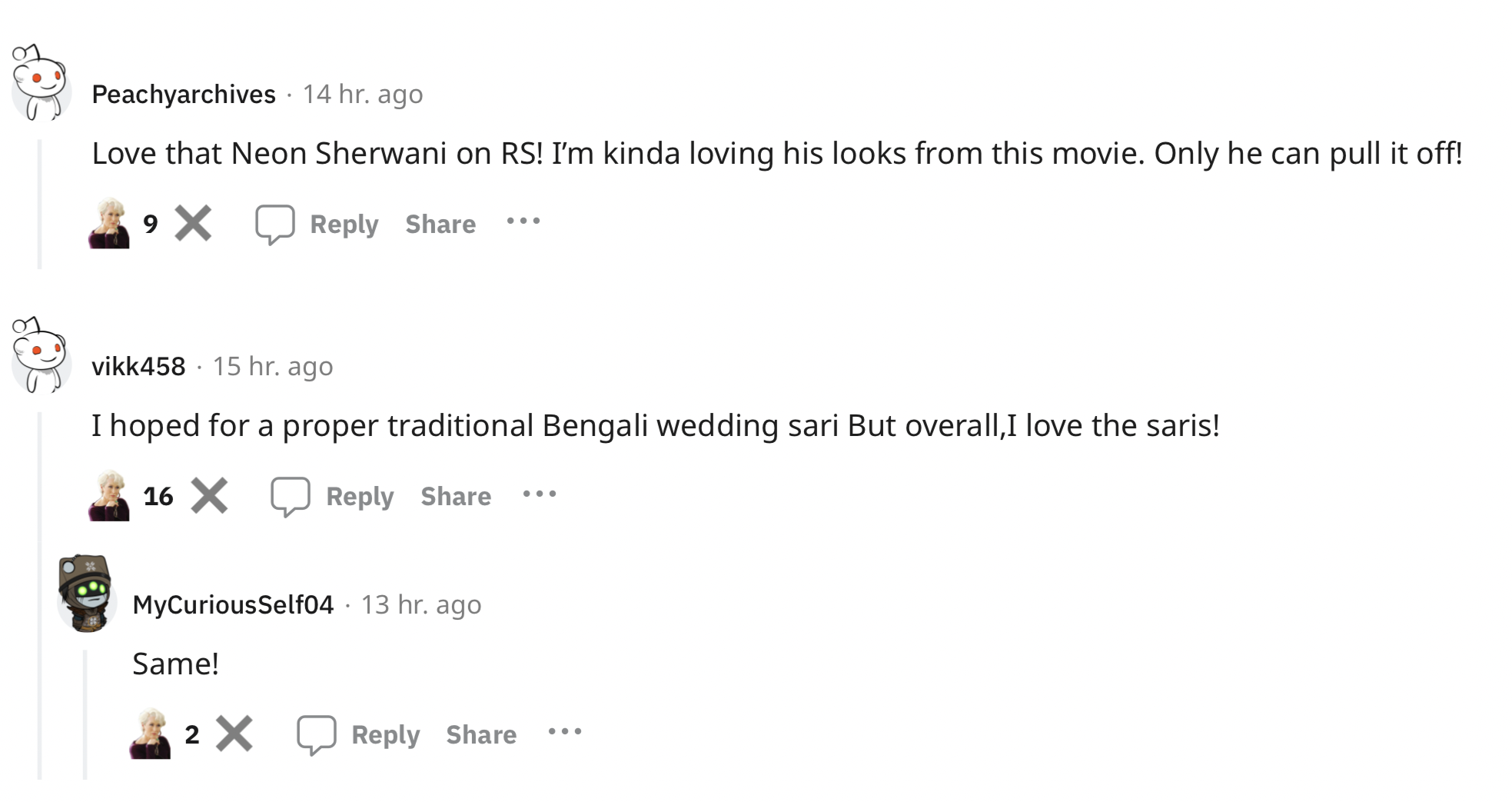 What do you think about their style.